"Super Mario Bros. 2.5 D" Super Mario is 3Dized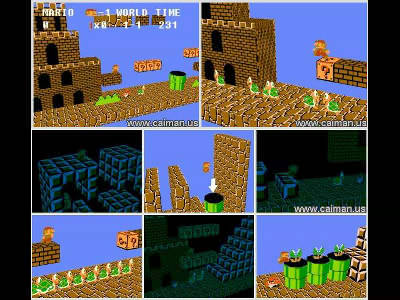 Originally it seems to be a game in which "Super Mario Bros." which is a 2D game is converted to 3D. The play screen is really three-dimensional.

Details are as follows.
Super Mario Bros. 2.5D

It is said to start with the game by Enter, move and jump with the up and down, left and right arrow keys, move the camera with W · A · S · D key, zoom with the R · F key.

Even so, it is amazing.
in Game, Posted by darkhorse_log