"Nissin handy many GooTa pig kimchi noodles" is not hot spicy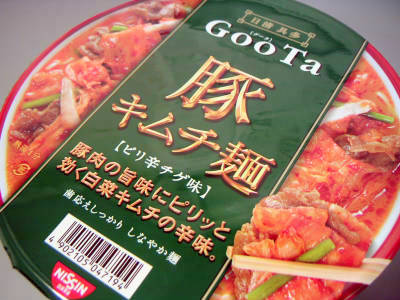 From Nissin "Nissinago many GooTa pig kimchi noodles」Was renewed from January 29 (Monday), so I bought it and tried it at once. I think that it is somewhat hot ramen because it is "pig chika taste" pig kimchi noodles ...?

Details are as follows.
Finely, powder soup, liquid soup is contained.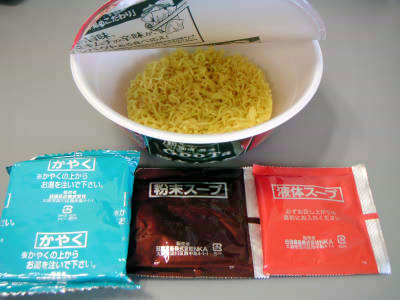 Inside contents.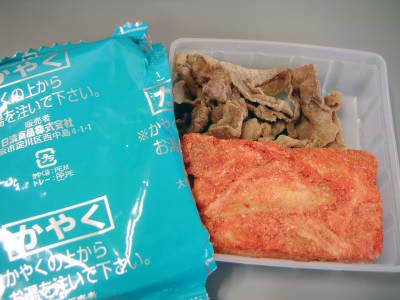 First of all, I just put in.



Pour the hot water on top of the water and wait for 4 minutes. Liquid soup and powder soup are after-sale.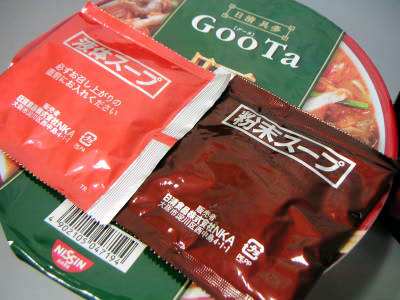 It took 4 minutes. Put liquid soup and powder soup here.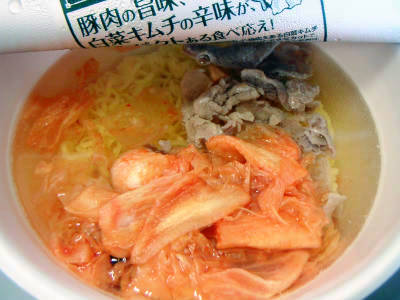 Combine liquid soup and powder soup and mix them.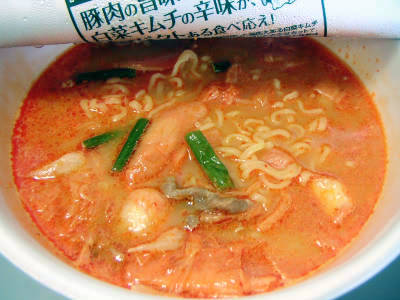 GooTa's "commitment to ingredients". It is an eating response with impact of pork umami and cabbage kimchi pungent.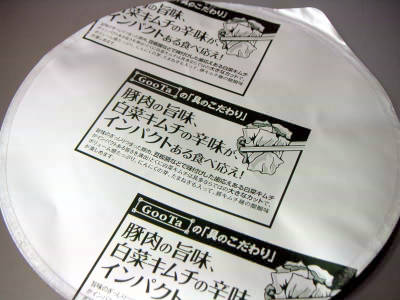 Although I tried eating, the taste of Kimchi has been faithfully reproduced, and the soup is quite painful. I usually eat things that are difficult for usual, but this is pretty good. Although it is said to be spicy tigere taste, it is the spicy tongue grows steadily more rapidly while eating. This is not spicy.

The men get into the mouth when they are chilling, sorry noodles. The main ingredients are kimchi and pork, garlic sprouts are main, but none of them are in good fight though not as much as the usual GooTa retort cooked goods.

It was spicy like eating daddyra and sweat blowing out, but soup and good ingredients are nice, it was a cup that somehow seems to have stamina. It may be recommended for people who want to stamina or those who do not like spicy foods.