I ate McDonald 's "Ginger Chicken Fileo"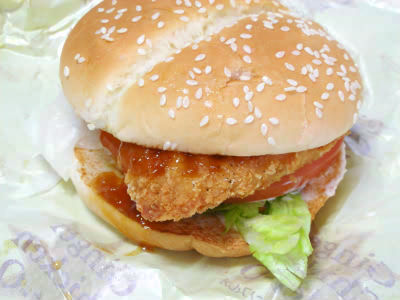 Today is "Ginger Chicken Filleo" which was released for a limited time at McDonald's from February 9, I bought it and tried it at once. It is a catchphrase "This is chicken softer, softer," What kind of taste is it?

Details are as follows.
Wrapping paper. It was somewhat strictly wrapped so as not to spill the source.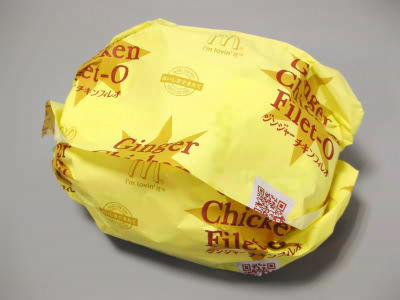 I tried tearing. Tomatoes and lettuce are shakijaki.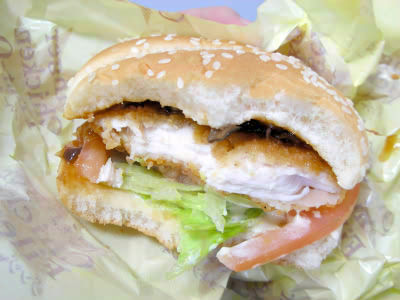 Although I tried to eat it, the sauce containing the ginger that was expecting a slightly hot degree was more painful than I expected, and it got tingling when I got on the edge of the mouth. But the taste of ginger itself appreciates appetite considerably. And although it is chicken, it is soft and very easy to eat. As a guide it's a 100 yen menuMac chickenSofter and juicy than chicken. Lettuce and tomatoes are shakiyaki, very good kanji.

After eating because of ginger, my body got warm. This is good as it is still a cold season outside.

The official page is here.

Ginger chicken filleo