Ming star "One cup of extreme salt snack noodles" is a lightly tasty taste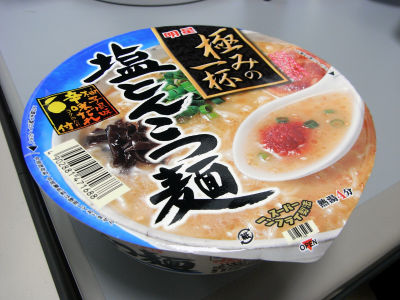 As Akashi Food 's "One Tasty Salt Tonkotsu noodle" is on sale from May 28th, I bought it and tried it. When I say Tonkotsu, the impression that it is heavy and heavy is strong, but this was a crispy taste and finished to be easy to eat.

Details are as follows.
Inside is powder soup, liquid soup, quickly, rich tangle.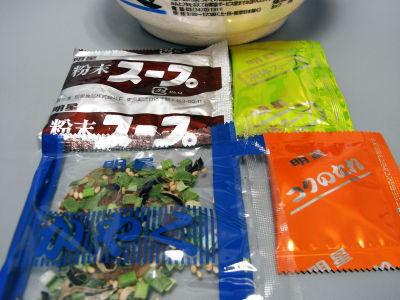 Put the powder soup and quickly.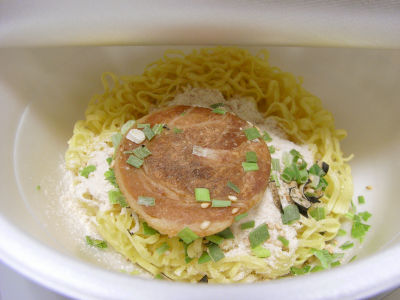 Pour hot water and wait 4 minutes.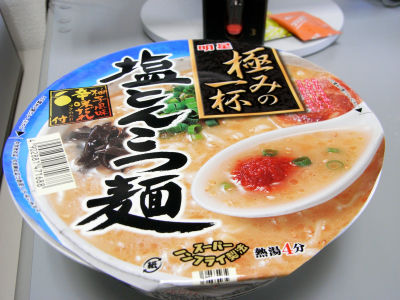 If it's just powder soup it looks like a thin tonkotsu soup.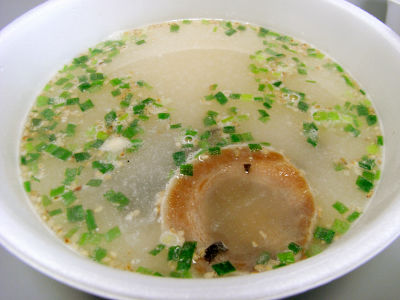 Pour liquid soup and mix. Oil is floating.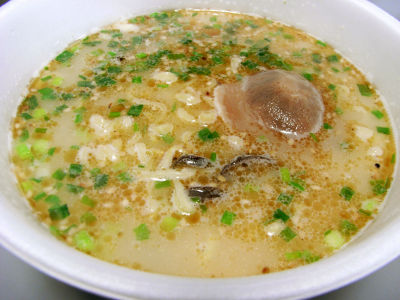 In addition, complete "Koku no tare" complete.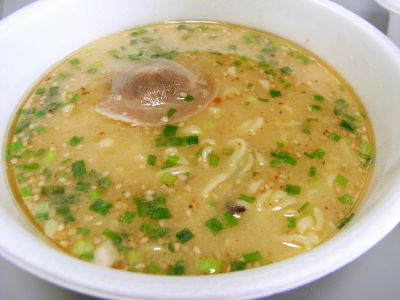 She is a flat beard with a tough feeling, and it has an irresistible chewy texture. The aroma of Yuzu intensifies appetite again. The soup is dirtier than it looks and it gets crisp. I feel a lot of richness in the aftertaste, but it is unusual taste even if I misunderstood it as an oil ramen if not told. Even those who are not good at Tonkotsu Ramen 's comfortable feeling may be okay with this.