A large 125 m deep hole "Blue Hole" opens tightly in the middle of a coral reef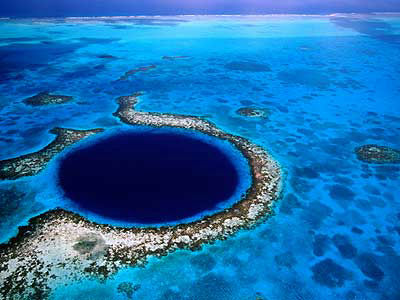 Belize located in Central America faces the Gulf of Honduras. Off the coast of Belize there is the second largest coral reef in the world, and there is a large hole called Blue Hole (Great Blue Hole) in a coral reef called Lighthouse · Reef. It seems that the diameter is 1000 ft (300 m) or more and the depth is 412 ft (about 125 m), which is famous as a diving spot.

For details, please see below.
When you look at aerial photographs and others, you can see that it has a beautiful circular shape.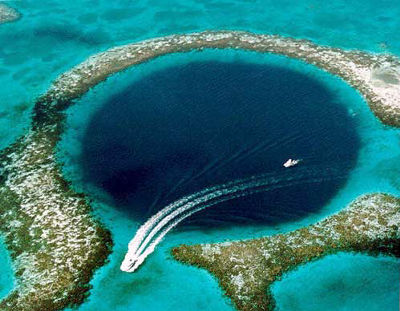 from a different angle.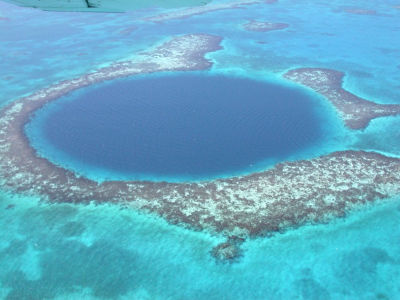 Lighthouse reef with hole and coral reef group around this "Belize Coral Reef ReserveIt is registered as a World Heritage Site.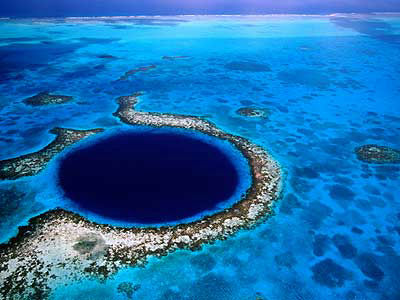 The hole seems to have been formed in the Ice Age, after which the ice melts and the sea level rises, and it is said that it became the present figure.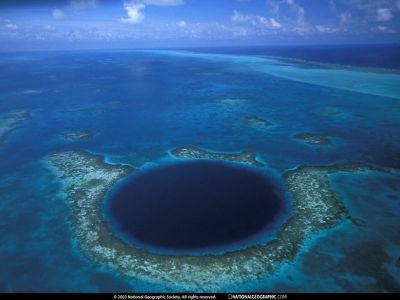 Dive deeply deeply.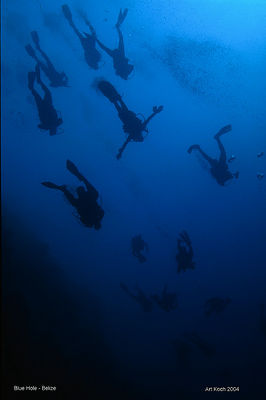 From inside the hole.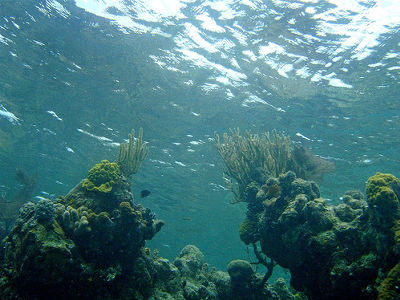 Even when seen from the ship, only the part of the hole looks dark.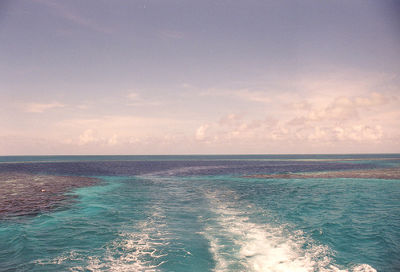 Blue Hole is visible in the center of the link destination map.

Google Maps

You can see images of large holes and lighthouse / leaf at the following sites.

Website of the Belize Tourism Board

Belize Atoll Diving Pictures, Lighthouse Reef, Turneffe Islands, Great Blue Hole, Half Moon Caye

DIVE BELIZE, The Great Blue Hole, Ambergris Caye, Belize, Diving in the Caribbean

National Geographic Travel Photo Gallery: Belize - Blue Hole
in Note, Posted by logc_nt