Free Anti Virus Software "AVG Anti-Virus Free Edition" Japanese Version Appears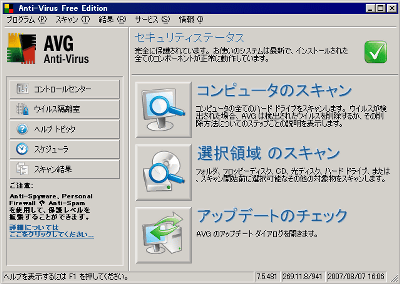 The Japanese version of anti-virus software "AVG Anti-Virus Free Edition" compatible with Windows 98 / Me / NT / 2000 / XP / Vista finally finally opened to the public recently. It is free if you use it personally non-commercial in the home.

VariouslyFunctional restrictionAlthough it is, it is possible to make it stay resident, it is also possible to scan the inside of the personal computer regularly, or to scan arbitrary files from the right click, or scan automatically when sending and receiving mail You can also check it. So, maybe it is perfect for people who do not have the money to pay anti-virus software.

So, I actually installed and used it.
Downloading is possible from the following.

AVG - AVG Anti - Virus Free Edition

Click on it to download it




Click "Next"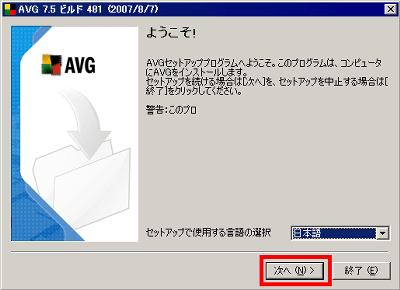 Click "I agree"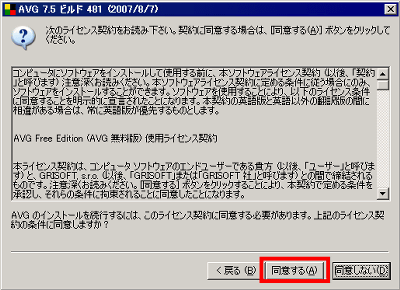 Because it is being checked, I wait for a while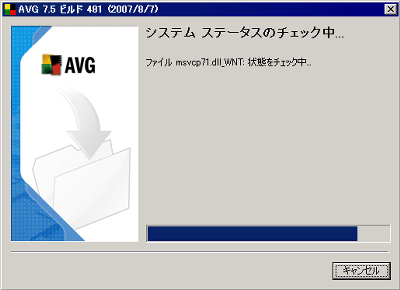 Click "Next"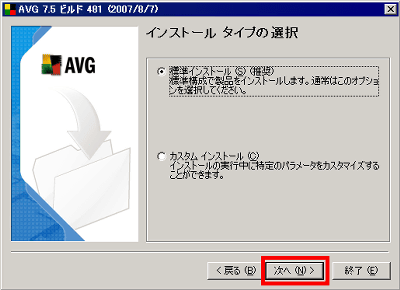 Enter the user name and click "Next". The license number is entered from the beginning.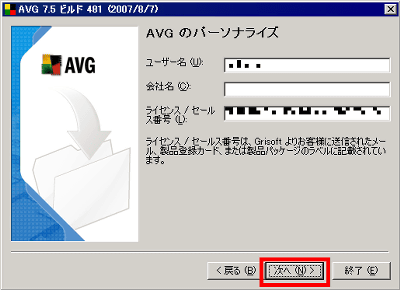 Click "Continue"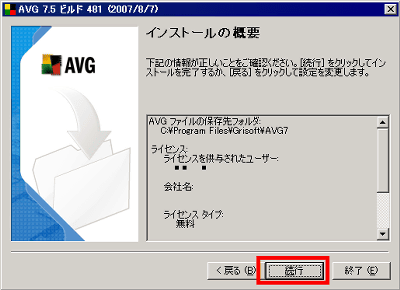 Let's wait for a while while installing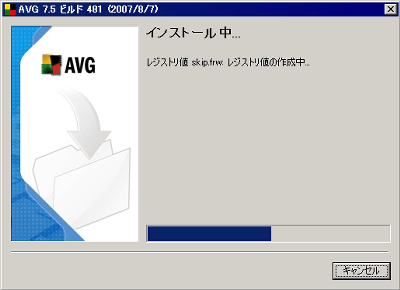 Click "OK"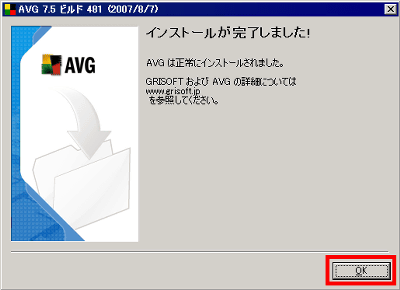 It starts automatically, and this kind of initial launch wizard comes out, so click "next"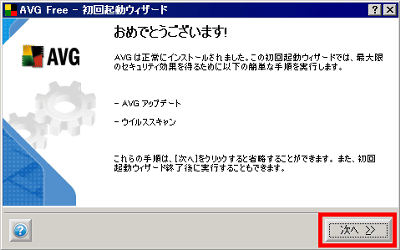 Click "Confirm Update" to make it the latest state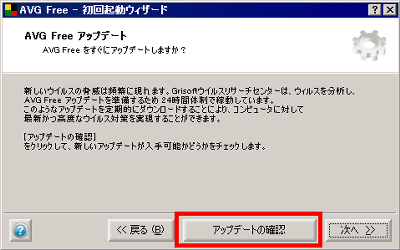 Please check and click "Internet"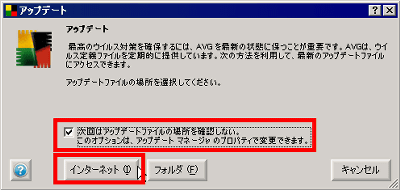 Downloading updates ......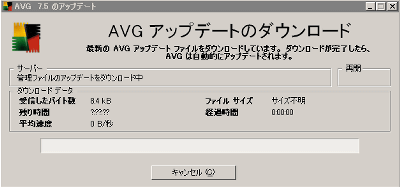 Click "OK" when finished. Apparently it was the latest.




Click "Next"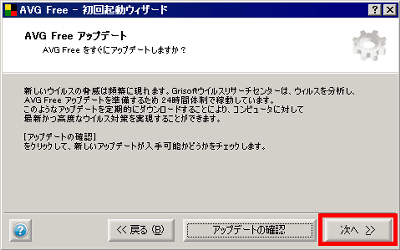 Determines the priority for daily scanning. As it is as it is for now, click "Next" because there is no problem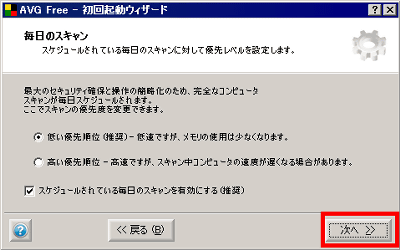 Click "Start scan" here to perform full scan immediately. I can do it even later, this time for the time being, I will proceed, click "Next".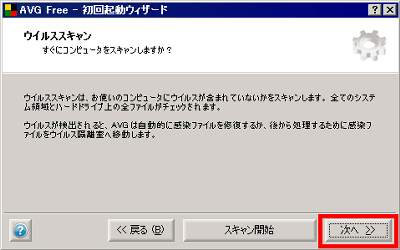 Click "Next"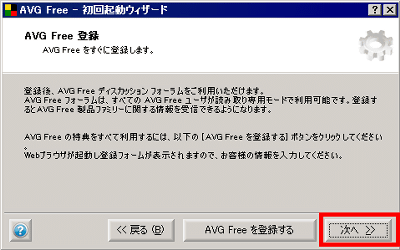 Click "Continue"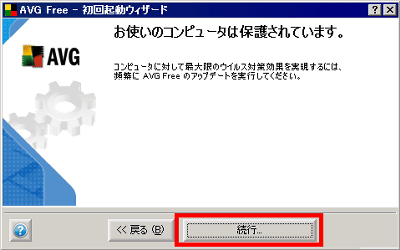 A window like this will appear. Click "Scan computer" to start full scan.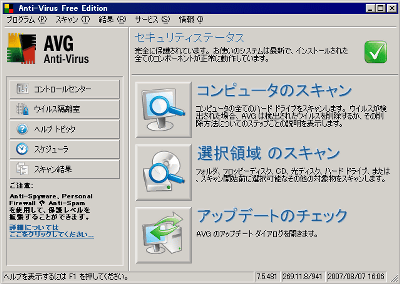 During the scan this is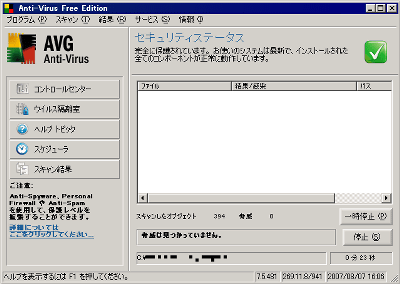 Scan results are reported like this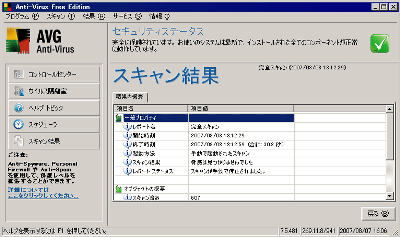 In addition, it is possible to scan automatically at the specified time every day or to update the definition file at the specified time.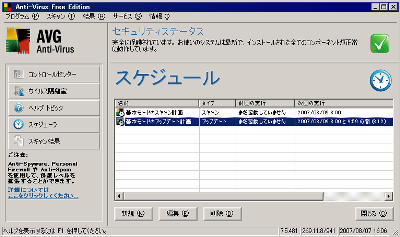 It is warned with such feeling when the virus is actually found in the middle of staying resident. For testing this time,Test virus for checking operation of anti-virus software "EICAR"I used. If you click "Repair", the file infected with the virus may be deleted, so click "Move to the isolation room" for the time being




Click "Yes"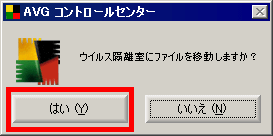 Click "OK"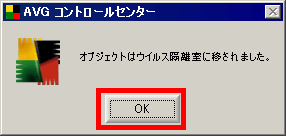 This is a virus isolation room. You can restore it or delete it.



Also, it is possible to check sent and received mail automatically with this feeling. It is quite convenient.