A number of works by Jim Denevan, artist who draws a huge ground picture on the sand beach with freehand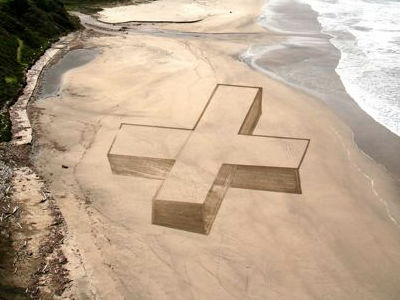 A huge ground painting drawn on the wide sandy beach of Northern California. This is a work of artist Jim Denevan, he seems to draw all this freehand. From a simple triangle to a painting like a geometric pattern you do not understand, please look at his works.

Details are as below.
A gigantic triangle that learns the illusion.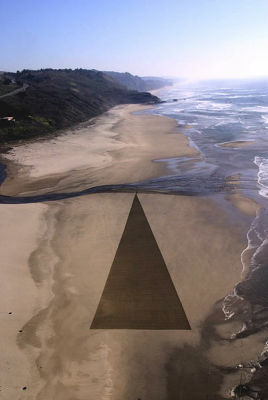 Is there a fish splashing between the waves?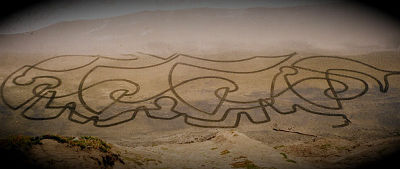 It seems like a paste sticking to the coast.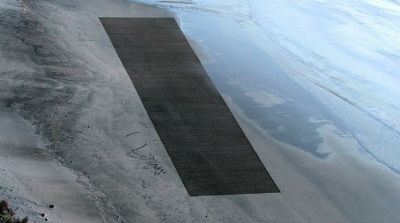 You can see how big a picture is compared to the person walking on the upper right.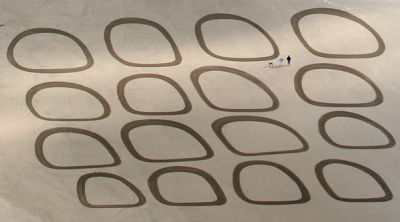 All handwritten with a stick like this all. However, it is not drawing with a small stick to a big one.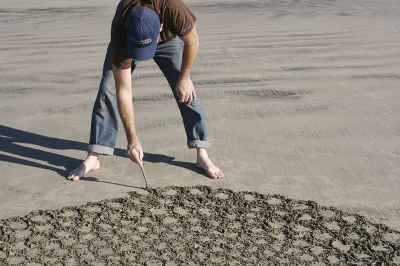 The documentary movie is here. I am using a rake to properly draw big ones.
YouTube - Jim Denevan - Outstanding in the Field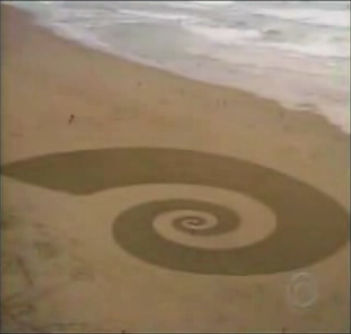 Other art is from here.
The Art of Jim Denevan