I added all the toppings at Hawaii's most famous hamburger shop "Kua Aina" and tried it in a super death grade size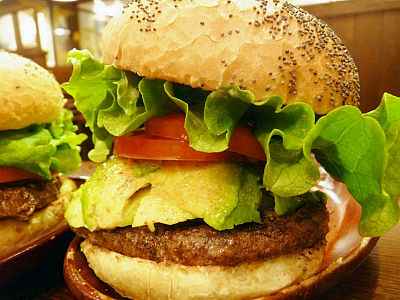 "Huberger you want to eat even if you drive 70 mile (about 113 km)" "Kua Aina", a hamburger & sandwich shop famous for North Shore on Oahu Island in Hawaii, the only one in Nishi Nippon, you can eat at Namba Parks shop I went there because it is possible to do. Because 100% beef's premium patty is baked in a grilled lava stone, there is absolutely no preparation. In Hawaii it is active in spite of more than 30 years have passed since opening. Japan's Kua Aina has reached a level that transcends authenticity and said that Terry Thompson of the founder said "It is more delicious than that of Hawaii." That's what.

In the first place,Please do take a picture with GIGAZINE by doing "All shirasen"! It is!Because there was also a request called 'topping' all kinds of tea cereals (5 kinds of cheese + pineapple + pickles + bacon + avocado) actually, as it was requested, actually ridiculous ghostburger bashing out various burger so far bombed I have gone. By the way, the picture above is just avocado burger.

That's why the Overlap Photos report on all the toppings challenged by Kua Aina is from below.
KUA`AINA
http://www.kua-aina.com/

Arrived at Namba Parks. It is on the 6th floor here.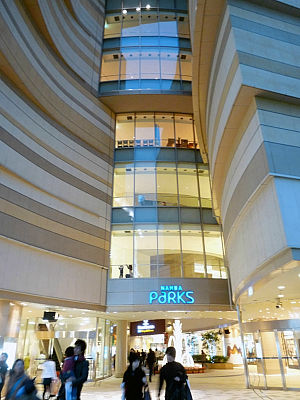 This is the Namba Parks store. There used to be a Universal City Walk Osaka store in the past but it closed on January 31, 2005, and it is only here in western Japan.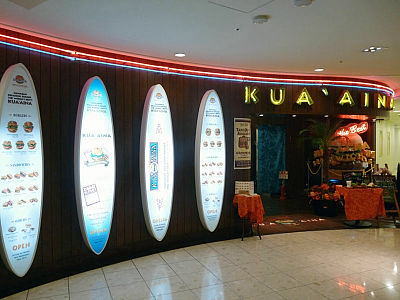 At the shop huge hamburgers rotate with Gungung and are appealing something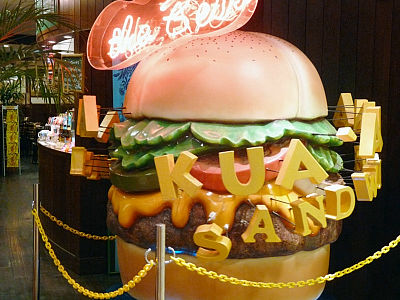 The entrance looks like this



Recommended introduction. I thought avocado burger was 108 yen, it was 1080 yen. A level closer to the restaurant than to say the same fast food shop.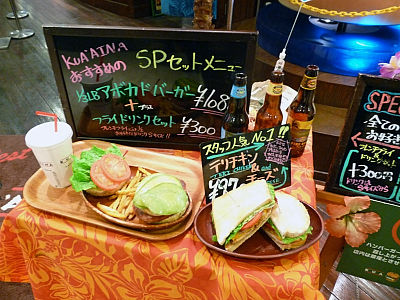 The inside of the store is completely smoke - free. Seats are also available outdoors, smoking is possible there. This set is like this.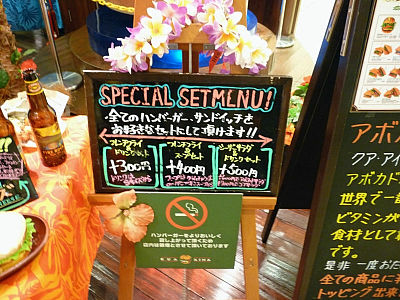 menu. You can also download it on the official website and view it.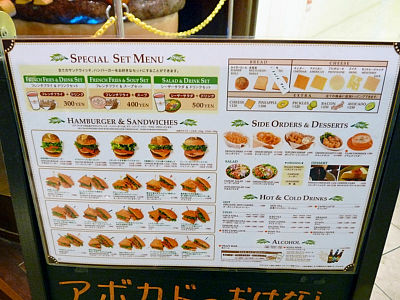 This time we are planning to order all types of topping with this hamburger's "1 / 2LB (about 230 grams)" as the base.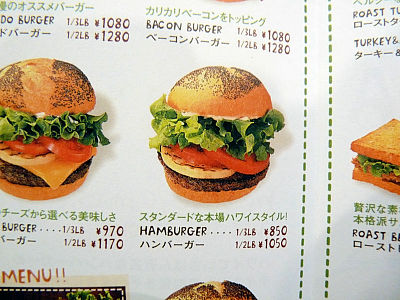 Topping is like this. Because there are so many types of cheese, expectations will increase as cheese love bastards.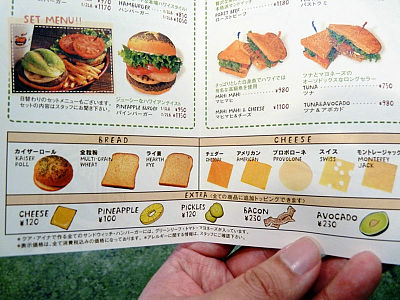 There are cards in the seat that explain how to enjoy Kua Aina, and if you read this while waiting OK. This is how to eat avocados.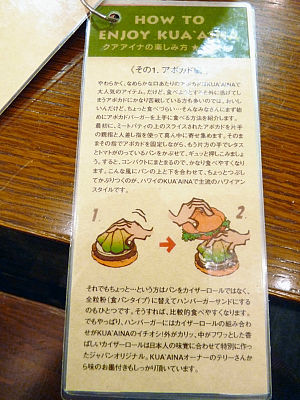 Once, it seems to be popular number one.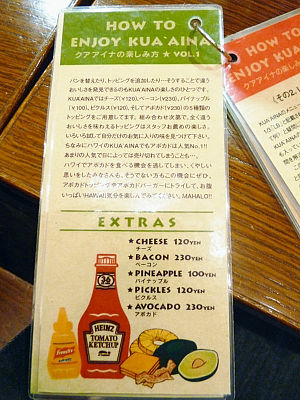 Explanation about the unit "LB".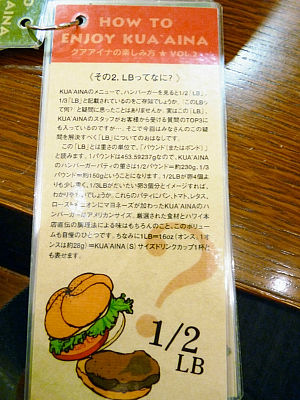 In the menu table, "1/3 LB (about 150 grams)" and "1/2 LB (about 230 grams)", and honestly, the volume is not half-ended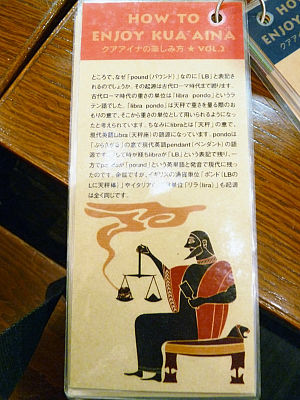 Explanation about "Mahi Mahi" in the menu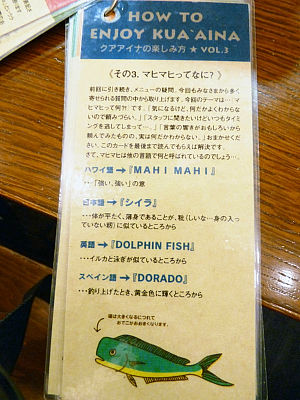 In short it is a white fish. This mahi mahi was also ordered this time.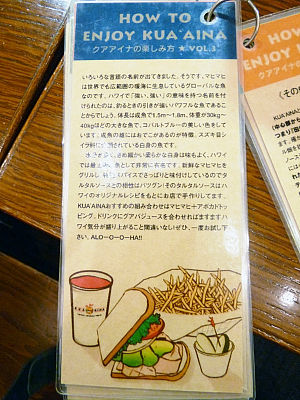 About the origin of store name. Mr. Terry Thompson whose uncle in the lower right is the creator.



The head office opened in 1975.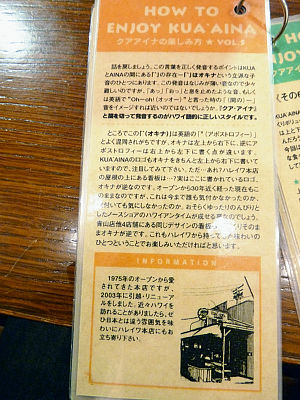 Commentary on how to eat. This time I challenged with the way of eating "CRUSH". In short, it is a style that compresses with a slight crushing and gets dirty.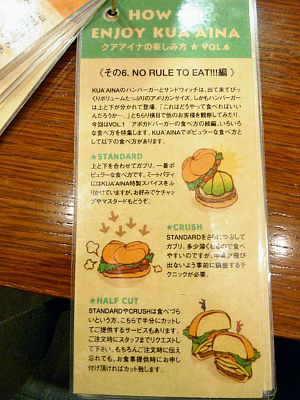 However, to say clearly, it is the best to eat with "SEPARATE". Because each material is dramatically tasty, it is better to scatter away and eat here a bit.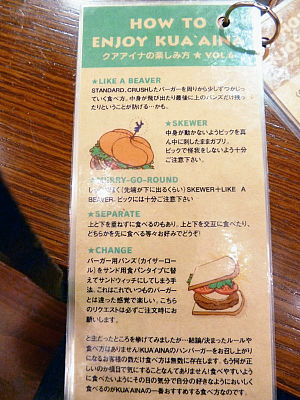 Commentary on all five kinds of cheese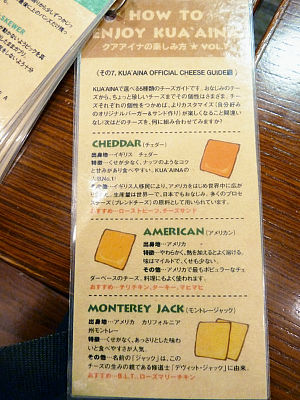 It is unusual to have some Provocorne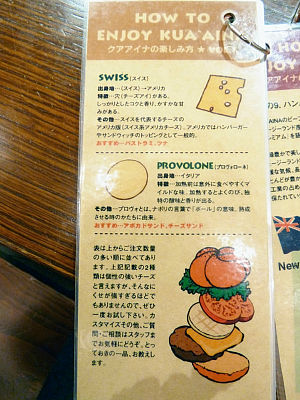 About Patty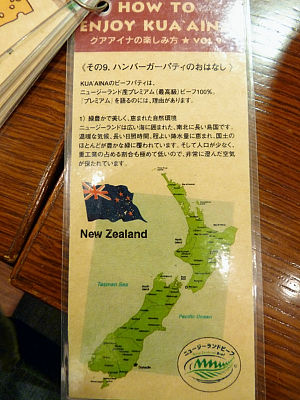 Patty in Japan seems to be such an excellent piece that Terry as owner said "It is more delicious than the one in Hawaii".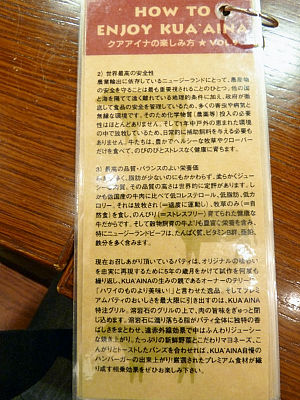 So, start ordering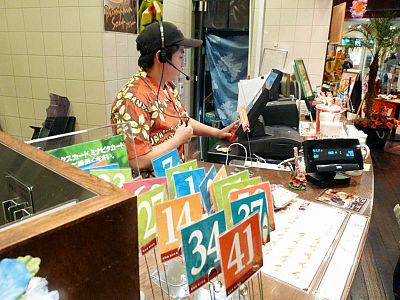 Kaiser roll + cheese all 5 types + order all toppings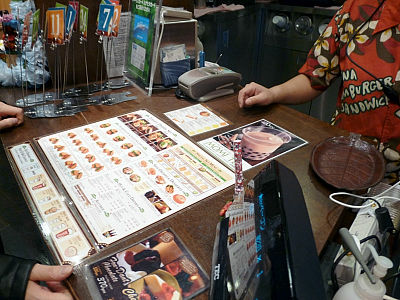 Since we are coming by car this time we do not order beer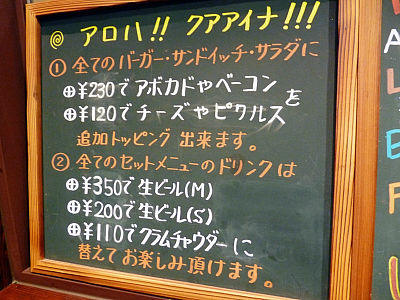 Explanation of Konabiru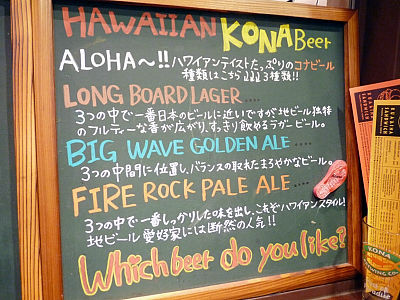 Because there is no preparation, there is about 7 minutes for chicken and mahi mahi after ordering, hamburger patty takes 10 to 12 minutes, it will come out in Well-dan (quite well baked state)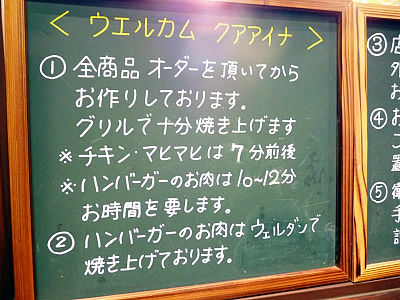 Smoking inside all the seats inside the shop, leaving as it is after meal OK. There is a hand washroom, but this reason obviously later.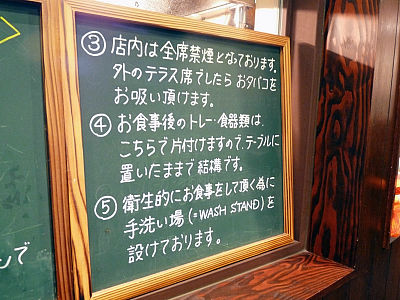 This is a kitchen. A scent looks tasty very good.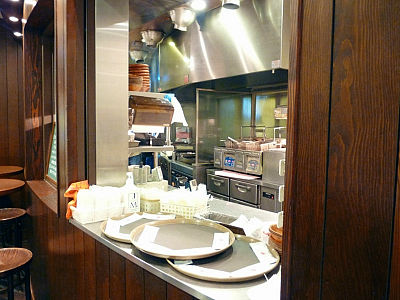 In case of take-away, telephone reservation is possible. Advance reservation of seats is impossible.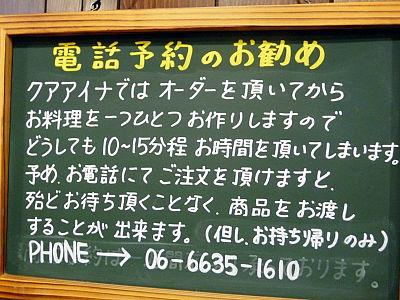 This is the inside of the shop. Namba Parks shop is open from 11 o'clock to 22.30 pm and last order is 22 o'clock. The number of seats is 80 seats.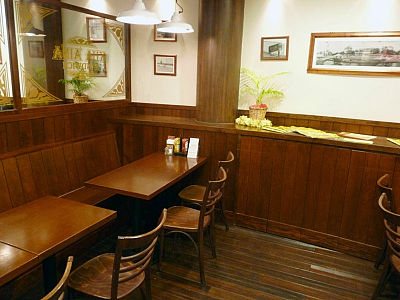 There is a surfboard on the wall.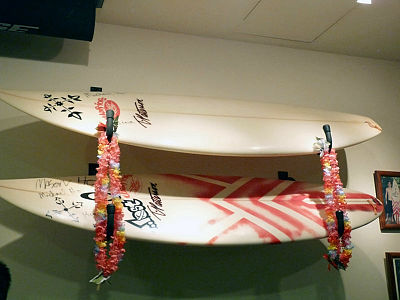 Order completion while saying. This time, in addition to three kinds of normal hamburgers, avocado burger, hamburgers + all toppings, I also ordered mahi mahi. All topping + 2330 yen at 1/2 LB. One hamburger costs 2330 yen ... ... ...?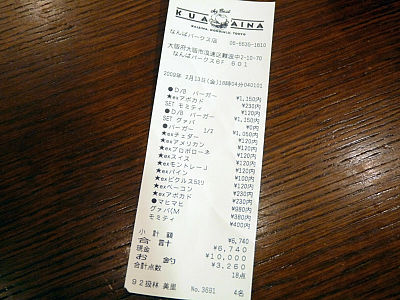 First arrive guava juice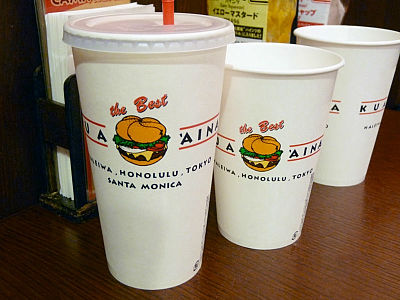 It looks like a color. The taste is normal.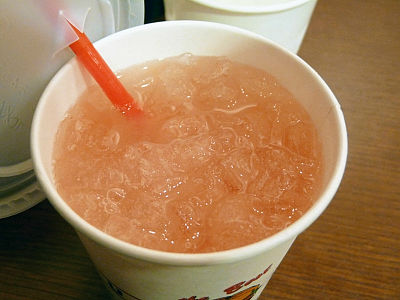 Momoti + French fries + onion rings arrive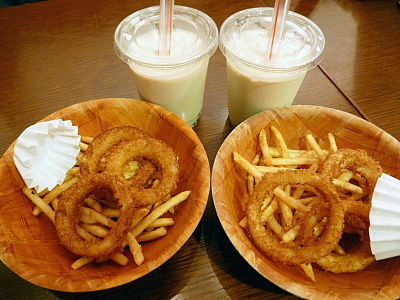 French fries are thin but the outside is crispy and it is quite tasty.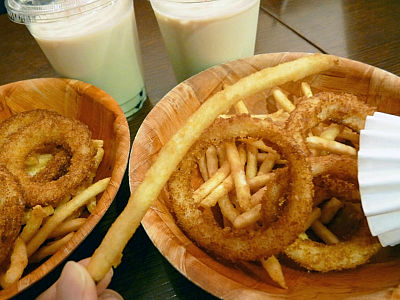 Onion rings are also pretty good. Nice taste as I imagined.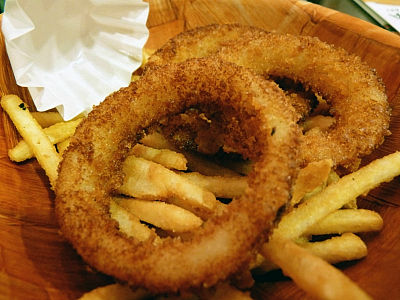 This is Momiya. Feeling that tapioca is contained in milk tea.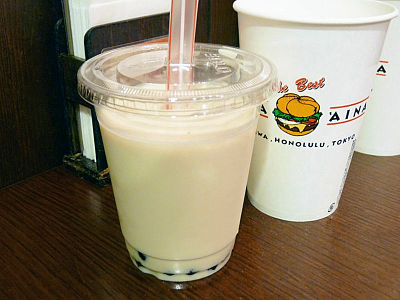 A large tapioca is precipitating towards the bottom



Although it looks, it has a thick straw so that it is possible to suck up this tapioca, so you can get it as a chulal. Tapioca is delicious as it has sweetness properly.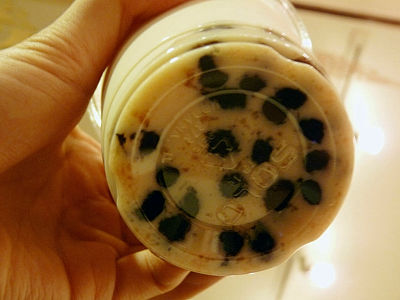 Finally the hamburgers arrived. It is split between the top and the bottom. It is a method of docking yourself and sticking it.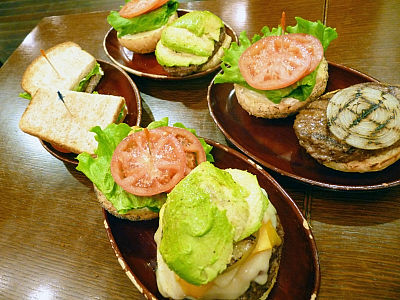 This is a normal hamburger. I feel that this alone is already too huge ... ...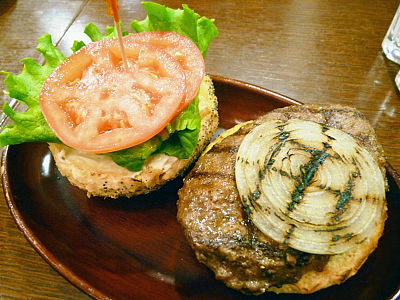 While the meat is juicy it has been secured as a gummy, elasticity + softness + fragrant taste + saltiness. This is just a taste of three rice cakes. Or, I feel that this meat alone will be a shop.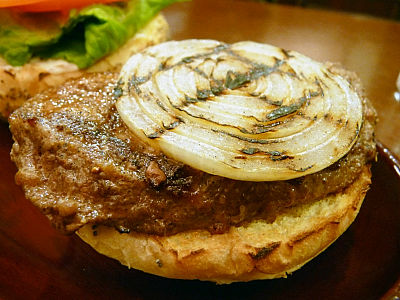 The compatibility with the onion on top is really good.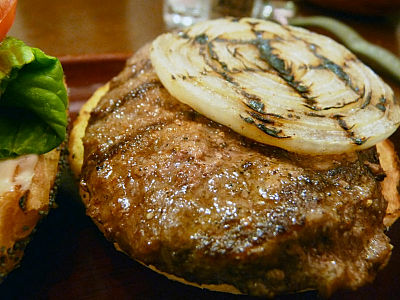 Vegetables are also great. Green leaf, tomato and mayonnaise are included by default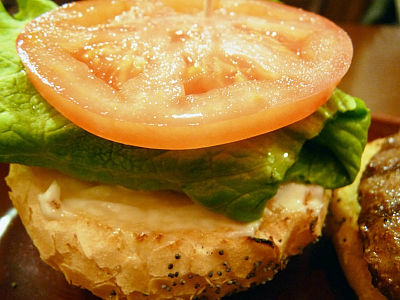 The thickness of this meat is not extraordinary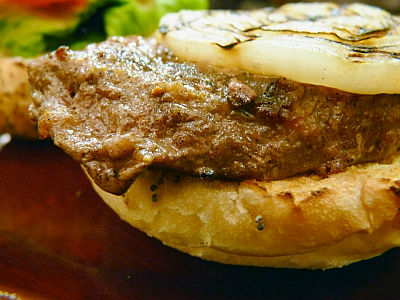 Next is avocado burger. There are avocados in the mountains, but ... ....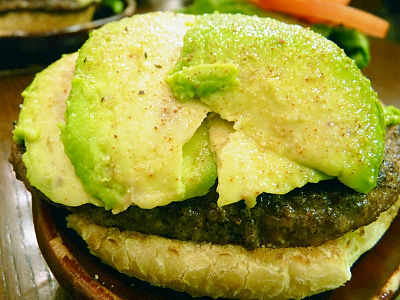 Even just fluffy thick Kaiser rolls, thick and juicy meat, and even more avocado than them.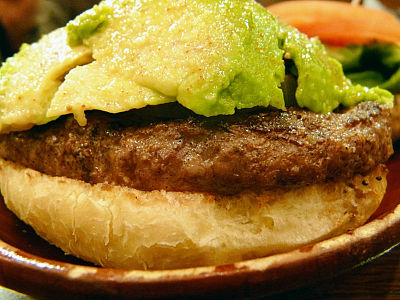 Next is Mahi Mahi. You can be a sandwich.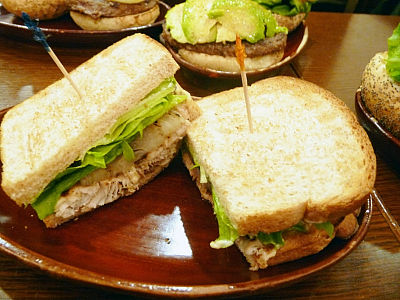 At the bottom is Mahi Mahi which is regarded as a high class fish in Hawaii. Tarutaru sauce to the refreshing taste of white fish.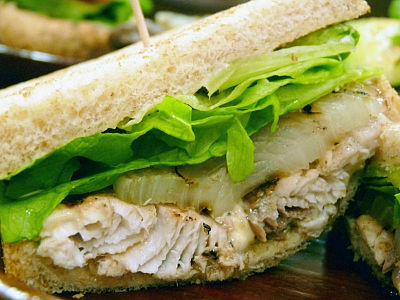 And it appeared fully, all topping version. What is this ...?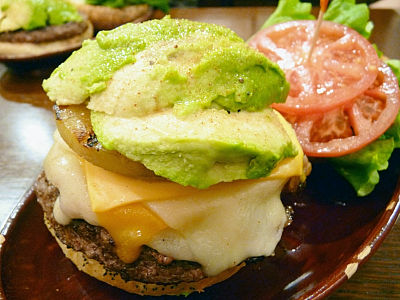 From top to bottom, there are five kinds of avocado, pineapple, onion, cheese, bacon (cheeses are melting from above), patties, pickles (not buried in patty), and so on do not know.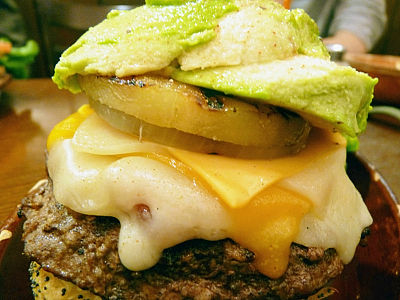 I looked it from the side. Wow.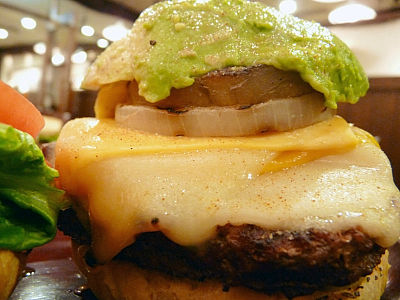 A miracle that somehow is maintaining shape by the strong adhesive effect of melted cheese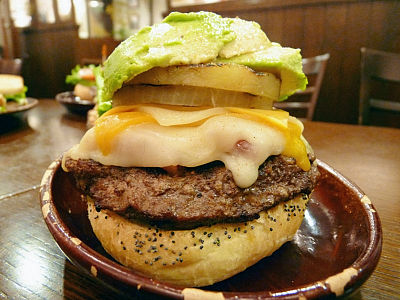 Let's assemble it. First off from a normal hamburger.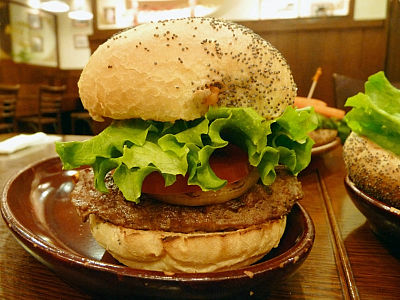 I ordered it with the salt contents. Do you know the height? It is bigger than a fist.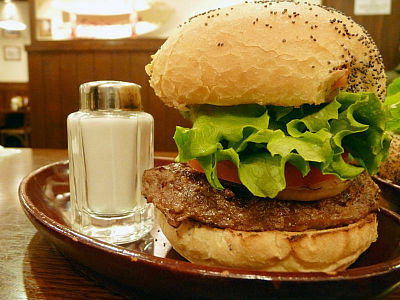 Don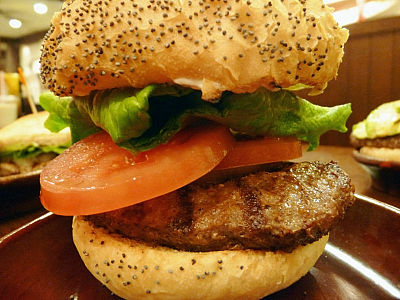 Successfully assembled an avocado burger this time. The right is avocado.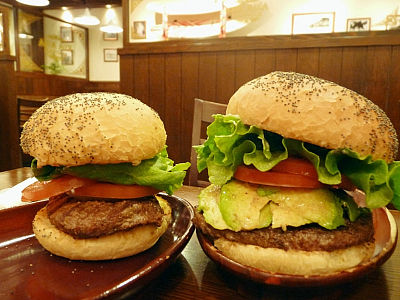 No matter when it collapses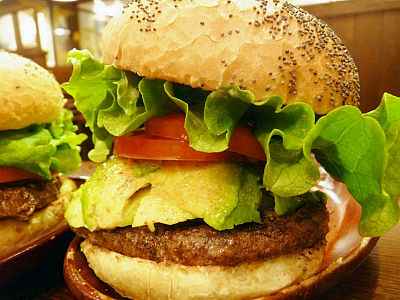 I doubt without thinking whether it is all right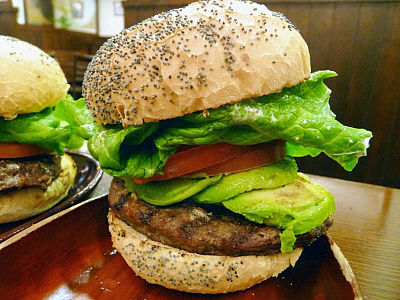 And all toppings ... What is this haunted tower.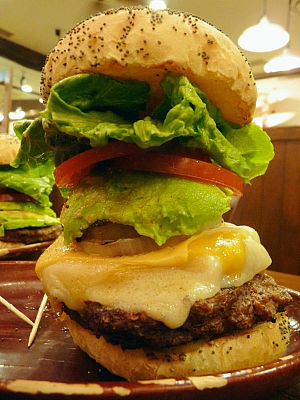 It keeps the balanced situation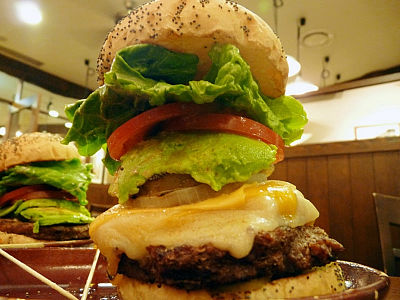 I tried arranging three. Wait a moment, even the most leftmost normal is actually a nonchalant height ... ... so what will it do with the rightmost end?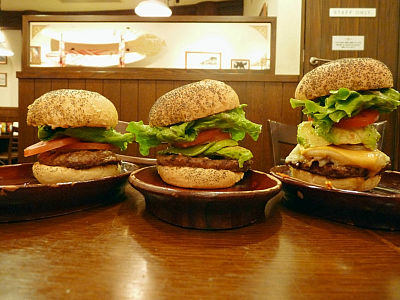 It looks like there was something like this staircase in Mario ... ...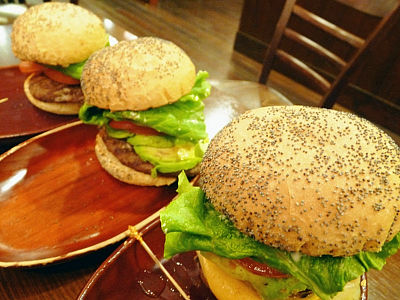 Shooting from the reverse direction. In the shop there is a voice saying "ざ っ ... azawa ...".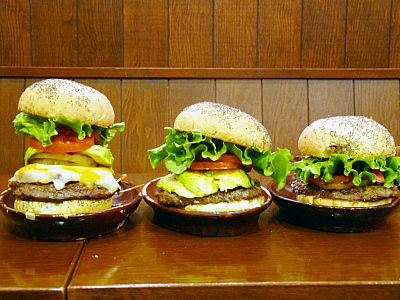 Volume is too different, shooting hand trembles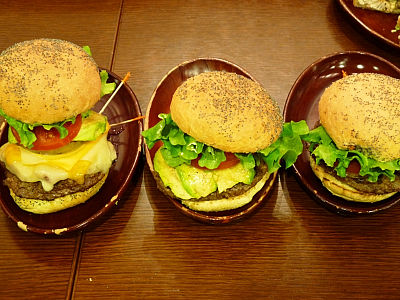 I decided to compress it. Let us eat I'll do my best!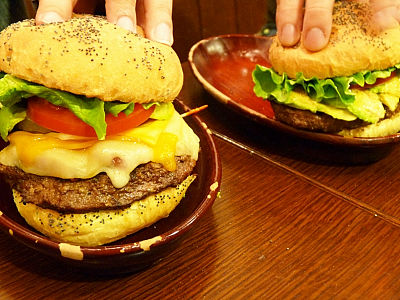 The avocado burger feel better to be crushed. Would you like to go?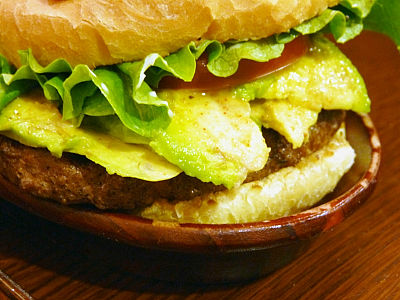 It is all topping on one side, but because it is becoming a catastrophe too much, like this. Although it compressed to the level which can be held with one hand somehow, it is not the beauty which can be published very much here but it is quite what it is, please delusive the whole picture from this viewpoint. Do you know that it is coming out of something to the palm?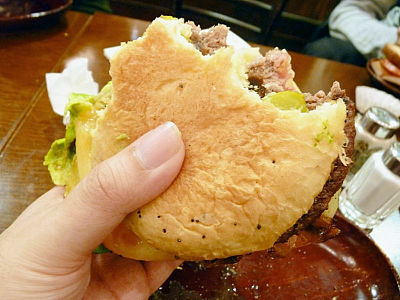 Even while eating, it is in a state of embarrassment that potato and meat juice and various extracts are leaning. Receiver essential. I see, was there a hand washroom for this!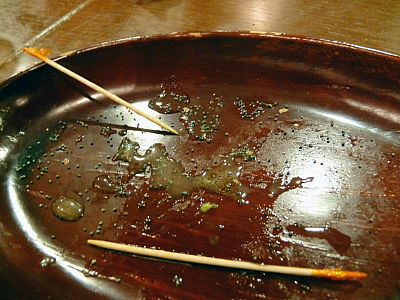 At first glance they seem to have eaten about half, but it is the maximum size of the jaw that will pound from the lower buns, the teeth will not reach the upper buns. You can check the presence of pickles and the presence of bacon. The biggest point is not only the overwhelming volume but actually it is quite usable. It is definitely top class among hamburgers I've ever had.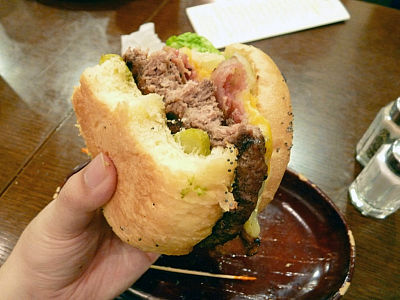 We can finish this huge whole topping version with two people, I can not move anymore, I have a heavy stomach, but my satisfied satisfaction is no longer abnormal. It is absolutely recommended to have a style that eats well everywhere, not grazing. In the final stage the whole was about to collapse so I just took out the meat and ate it with mogmog, but this is super delicious. Combined with salty taste and direct flame fishy fragrance, to exquisite taste depth. Still it was juicy, so it was the best experience.