And yet "Macintosh Combo" in OH-SHO Chinese restaurant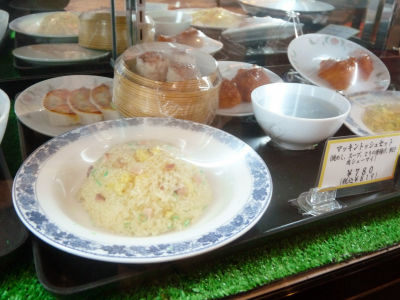 In prior article we reported about "Windows Millenium Combo", a local-original lunch menu of OH-SHO in Nipponbashi. After we published the article on the net, some of our readers notified us of "a Macintosh version" of the Combo, which we knew its existance but couldn't find one. Yes, we went for it.

Read on for detail.
Macintosh Combo is an original menu of OH-SHO Sakaisuji Den-den Town branch. The place is here.

View Larger Map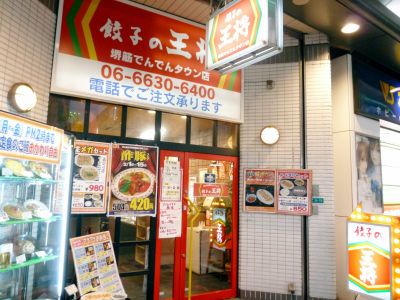 Volks Osaka Showroomwill be a good landmark.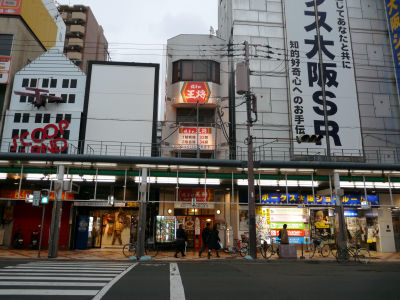 "Macintosh Combo" confirmed.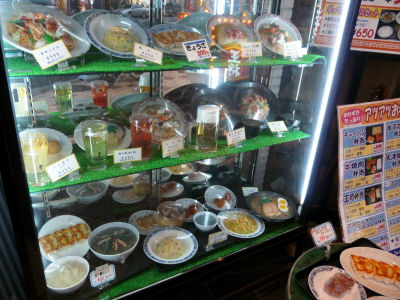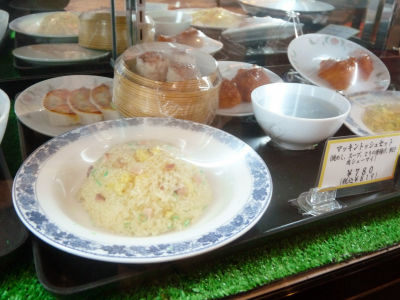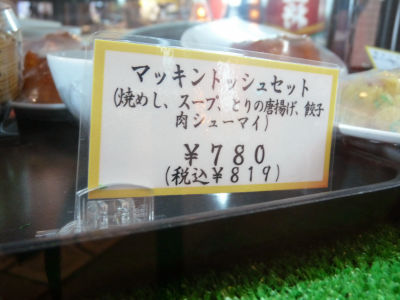 819 yen for Macintosh Combo (about 9 USD).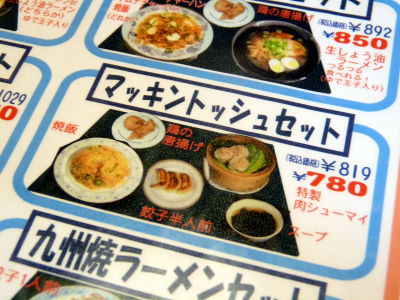 Denden Town Combo which we reported formerly was also available in this branch. Somehow they show it in an acronym.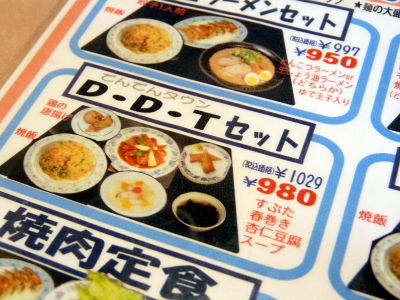 Other original menus available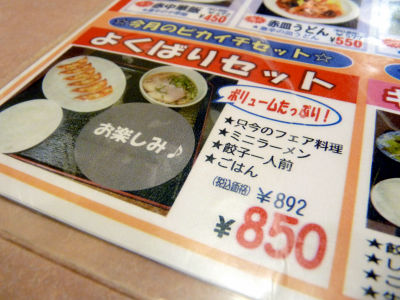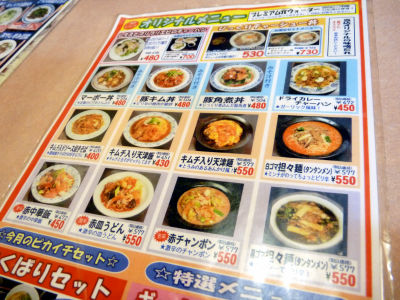 This is "Macintosh Combo"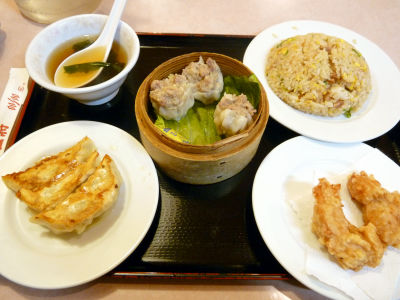 Fried rice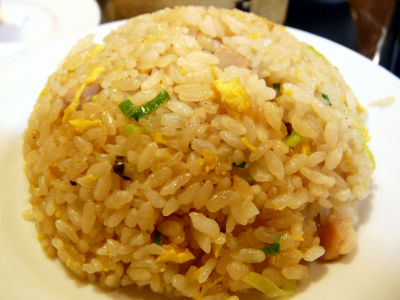 Fried Gyo-za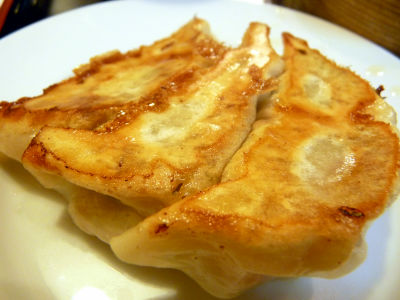 Fried chicken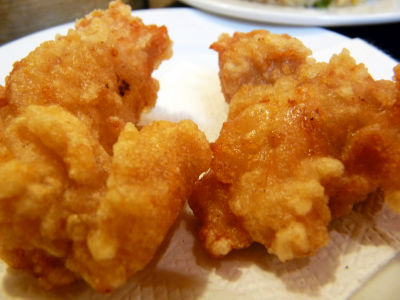 Shui-mai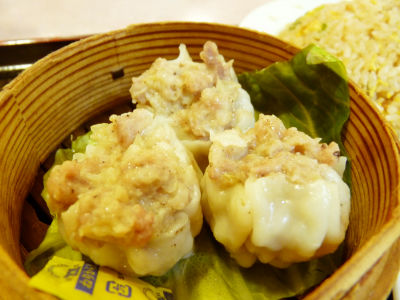 Soup with seaweed.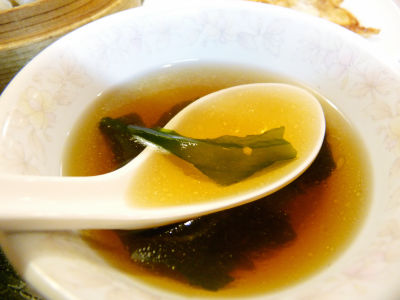 The difference from "Windows Millenum Combo" is a scrambled egg with crab into fried gyoza, which well describes a character of OH-SHO restaurant.

This is "Greedy Combo"(about 10 USD)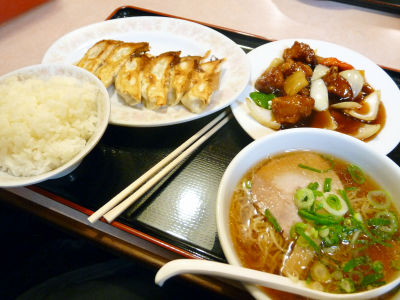 White rice.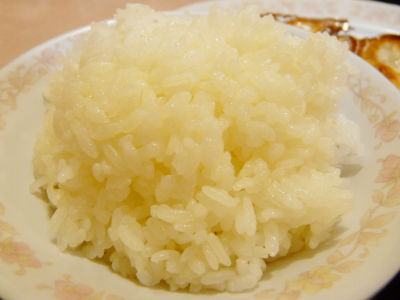 Soy-sauce ra-men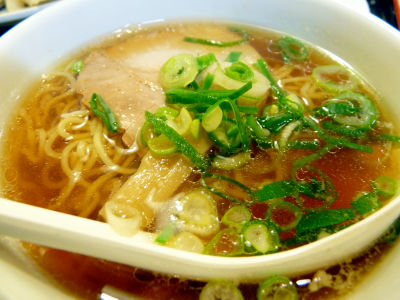 Monthly featured dish. This time it's sweet and sour pork


Fried Gyo-za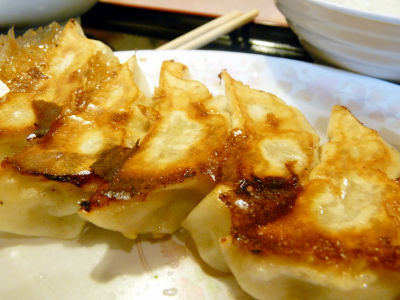 The ra-men makes the set "greedy", for rice, sweet and sour pork and fried gyo-za make up enough volume.

Boild Pork Bowl. 504 yen(about 5 USD)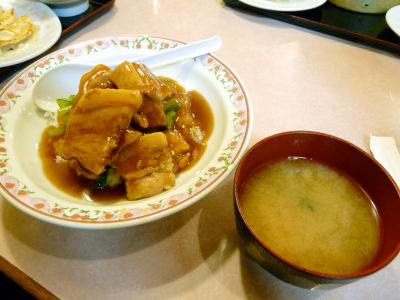 Big boiled pork placed on a bowl of rice.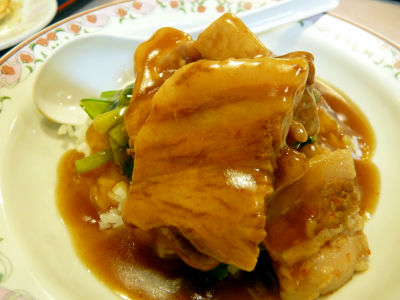 Comes with miso soup. The pork is soft enough and not flavored too thick so you can eat it easily.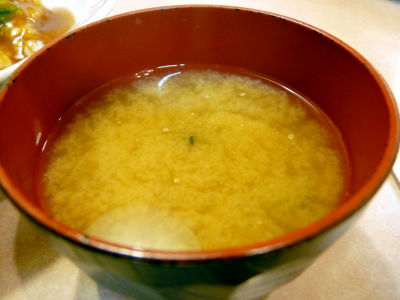 Red hot Chinese-style hotchpotch. (about 6 USD)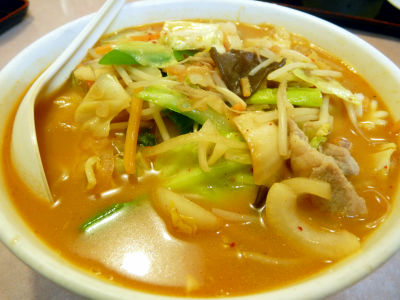 Spicy Miso Sauce offered especially at Sakaisuji Denden town branch.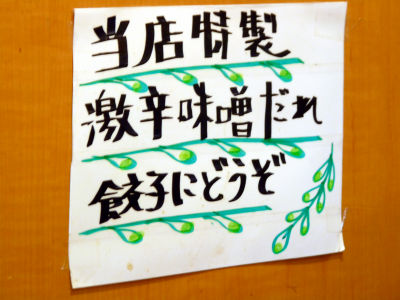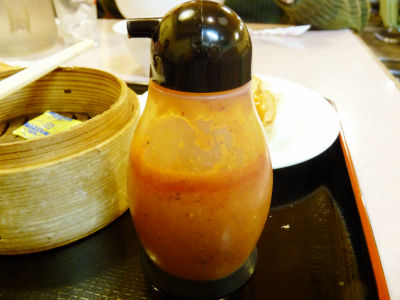 The sauce well match with Gyo-za. Better than soy-sauce and vinegar.


Both "Macintosh" and "Windows Millenium" combo will do. Its the matter of scramble egg with crab or fried gyo-za.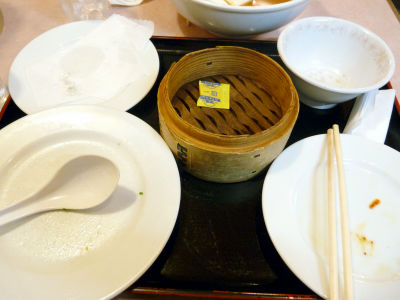 Warning note for clerk, saying "Be sure to put the phone receiver on". Who can explain what the illustration is?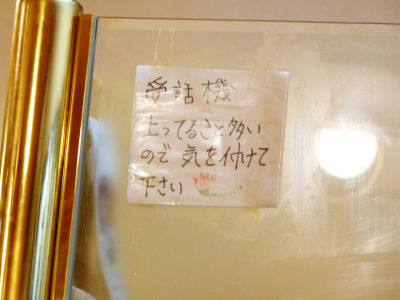 Related Post:
Eating "Windows Millenium Combo" in OH-SHO chinese restaurant - GIGAZINE

New Character "Neon" designed by Noizi Ito to promote Nipponbashi - GIGAZINE

Eating tons of Kushikatsu, the spitted cutlet - GIGAZINE