Mahjong Bishojo Anime "Saki" to be aired from Apr. 5th on TV Tokyo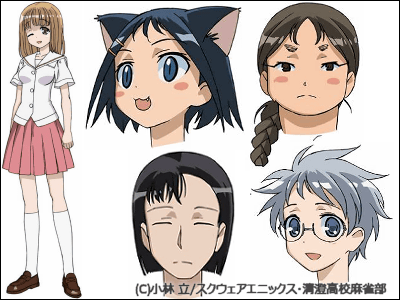 Information has reached us regarding promising Mahjong girls' anime "Saki". The first episode will be aired at 26:00, Apr. 5th on TV Tokyo.Other station's schedule are outlined below. In addition we have some new information regarding the characters. Enjoy!

Read on for details.

-Saki- Anime Special Site

The girls all attend Kazekosi Girls' highschool, one of the rivals of Kiyosumi Highschool Mahjong Club. Members of Kazekosi's Mahjong Club were ranked and in competition they are intense, which makes the club very powerful indeed.

Mihoko Fukuji: The top player in the club. Good at housework but poor at handling electrical items. A warm hearted girl who is sometimes easily moved to tears. Although when it comes to her club mates, she won't hesitate to sacrifice herself.

Voiced by Horie Yui, famous for Ayu Tsukimiya in "Kanon"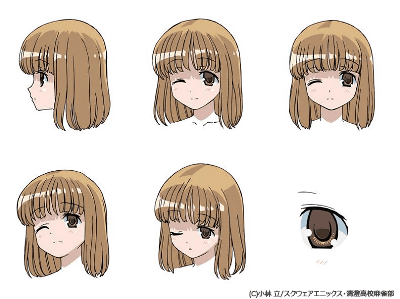 Kana Ikeda: Despite being a 2nd grader she is strong enough to be the clubs No 2. She loves and respects Mihoko so much, that she is prepared to give everything she has to win the prefectural preliminaries, occurring as they do in Mihoko's last season. Although her drive and focus to win can sometimes get in the way of her caring for others.

CV(Cast of Voice): Rica Morinaga, Souseiseki from "Rozen-Maiden"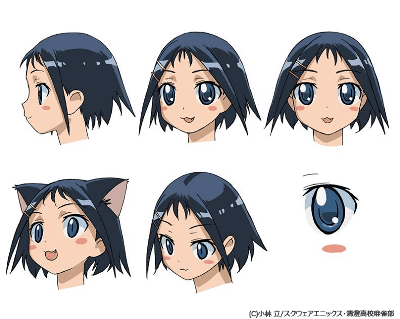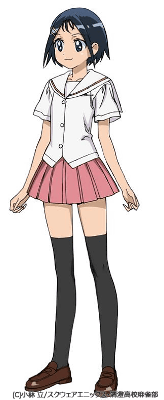 Miharu Yoshitome, conspicuous with her cute glasses and disheveled short-cut hair. As her nickname "Miha-run" suggests, Miharu can appear calm and meek at first sight, but she is in fact very skilled and ranked highly at the club.

CV:Chiro Kanzaki, who is also sometimes known as a professional Mahjonist.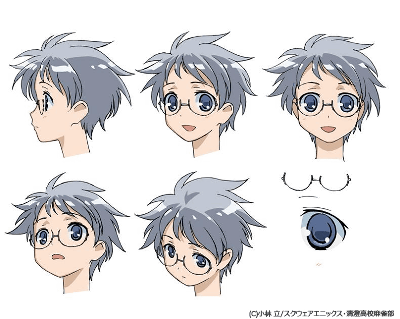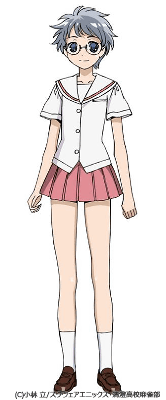 Sumiyo Fukabori, a 2nd grader with an ample figure. In addition to her Mahjong skills, she provides much support to the club through her computing prowess.

CV: Mitsuki Saiga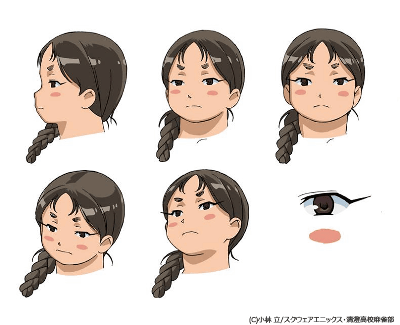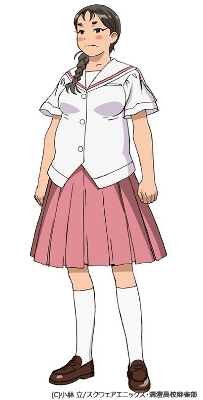 Seika Bundo is the narrow-eyed freshman of the club, and was previously ranked 78th. But Mihoko's leadership and positive attitude towards Mahjong have improved Seika's play considerably. Now she is a competing member of the team and can easily hold her own amongst the other heroines.

CV: Ai Matayoshi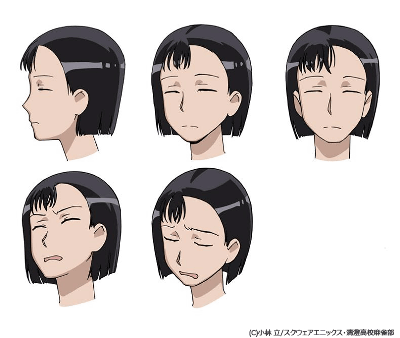 The broadcast schedule for the premiere episode is as follows;
TV Tokyo:4/5(Sun) 26:00~
TV Aichi:4/6(Mon) 26:28~
TVQ Kyushu Broadcasting:4/7(Tue) 26:23~
TV Setouchi:4/8(Wed) 25:18~
TV Osaka:4/10(Fri) 27:35~
TV Hokkaido:4/14(Tue) 26:00~
It would seem to have taken the slot previously held by "Skip Beat!"

For more information regarding the heriones take a look at this article.
Bishojo Mahjong Anime "Saki" to be aired from April 2009 - GIGAZINE

For the characters of another rival school, Tsuruga Gaken, please refer to
this article.
Bishojo Mahjong Anime "Saki"'s concept sketches of rival characters - GIGAZINE

©Ritz Kobayashi/Square Enix, Kiyosumi Highschool Mahjong Club

Related Post:
AOU2009: "Higurashi No Naku Koroni - Jong" - Mahjong game spinout of famous visual novel - GIGAZINE

Videos of talkative characters with slick movements in Demos of "Higurashi no Naku Koro ni Jong" - GIGAZINE

And yet "Macintosh Combo" in OH-SHO Chinese restaurant - GIGAZINE

Eating "Windows Millenium Combo" in OH-SHO chinese restaurant - GIGAZINE
in Anime, Posted by logc_nt