Intel, high-speed type SSD will soon be cut down shortly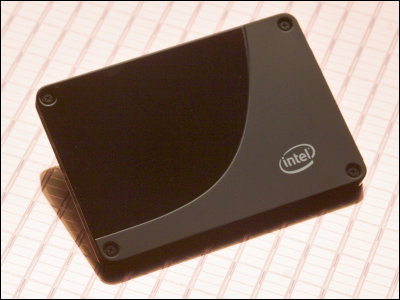 Intel launched last September for laptop computers and desktop PCsWe released high-speed type SSDHowever, it became clear that prices will be cut shortly.

Although SSD made by Intel which the price high became a bottleneck of dissemination, it seems that a substantial price reduction is carried out mainly on some models.

Details are as follows.
Intel SSD Price Cut On April 26th - VR-Zone.com: News and Reviews

According to this article, Intel is likely to revise the price of SSD on Sunday, 26th April.

The price revision will be done by MLC (Multi Level Cell) flash memory based high capacity model SSD, which will be cut by about 50 dollars to 100 dollars (about 4900 yen to about 9800 yen). By the way, the large capacity model has a reading speed of 250 MB per second and a writing speed of 70 MB / sec per second.

This is the price before price cut and after price cut. The 80 GB model will be cut from $ 385 (about 38,000 yen) to $ 335 (about 33,000 yen), and the 160 GB model will be cut from $ 760 (about 75,000 yen) to $ 660 (about 65,000 yen) It will be done.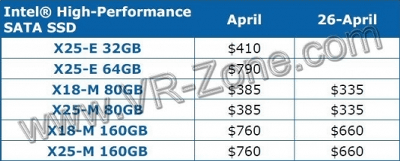 Although the price cut is a pleasant talk for consumers, I am worried whether other companies will follow up with this price cut and price cuts will be done.