You Wanna a little BOOM? try "Demolition City" flash game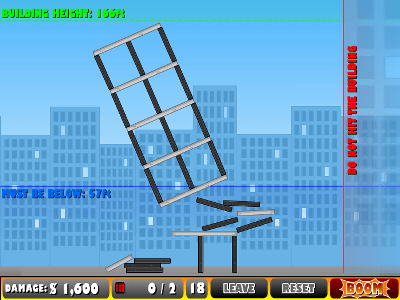 Use given dynamites, BOOM a building, and reduce its height under the targeted height. It sounds easy, but you must really think hard where to set your limited amount of dynamites to blow up a building properly on this FLASH game.

Read on for detail.

Demolition City | Armor Games

Click "PLAY"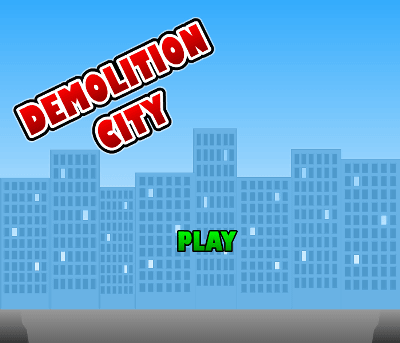 Then click "START"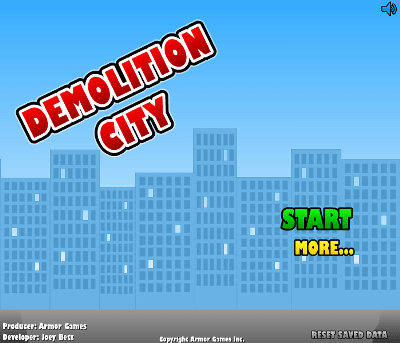 You can continue from the reached stage. But at first, you play from Level 1.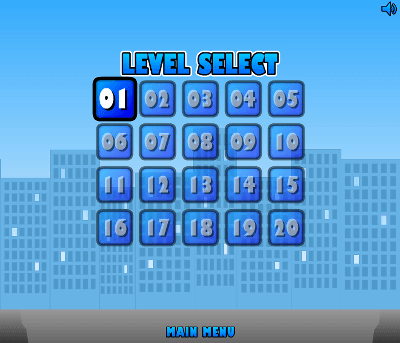 The rule is just simple. Click on the place you want to set your dynamites, and blow them.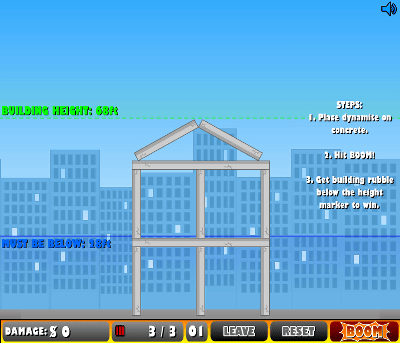 The red cylinders are dynamites. You could see how many dynamites you can use below on the status bar. In this stage, you can use up to three dynamites. You will get more bonus score when you clear the stage in less dynamites.


When you finish setting, click on "BOOM"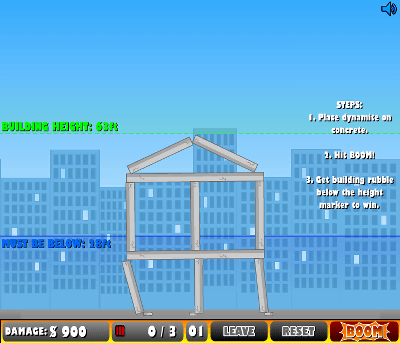 The demolition was spoiled by the damn pillar...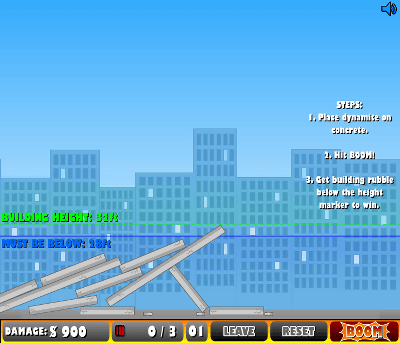 Anyway let's try this again.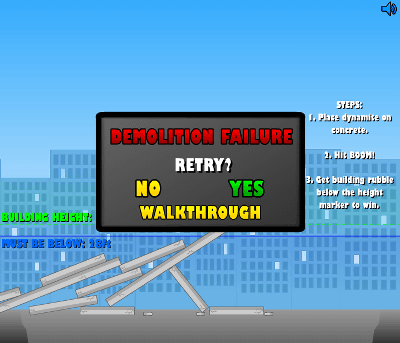 Now it's completely blown away.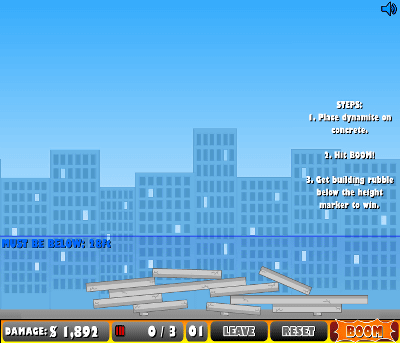 The lower the building goes, the higher your score gets.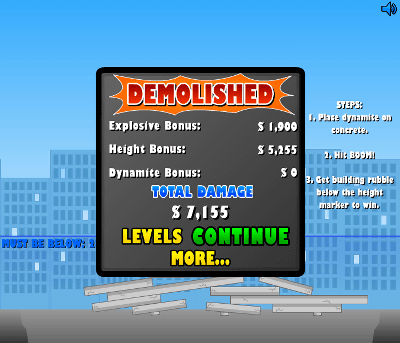 You may set one dynamite per pillar. But you can't set dynamites on the black pillar.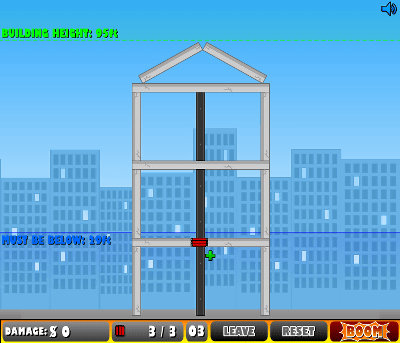 Just a dot to qualify. Damn it's frustrating!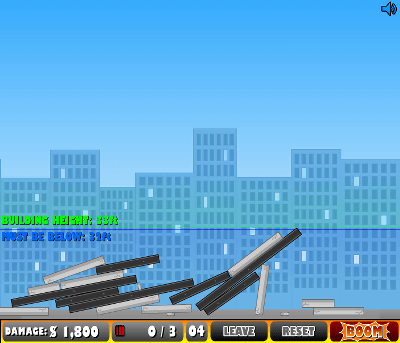 As the game goes on, the building gets bigger.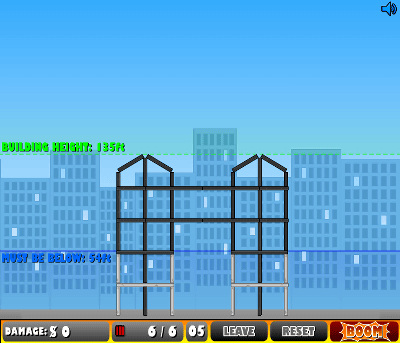 There are some stages where you should keep the building to lean left not to hit the building next to it.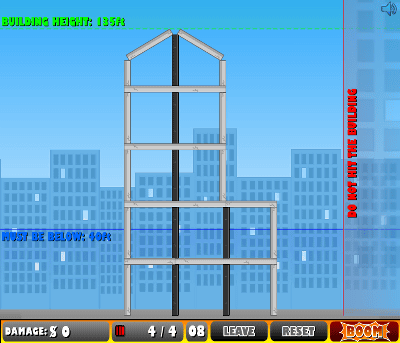 Oops. A pillar hit the next building. Seems too much dynamites.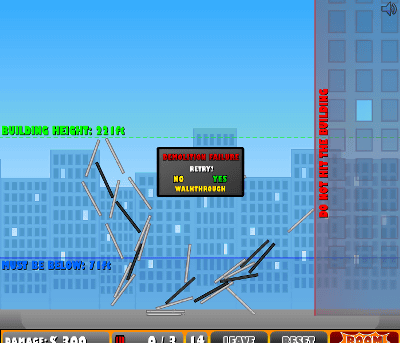 It's a challenging stage. You got only two dynamites to blow this large building up.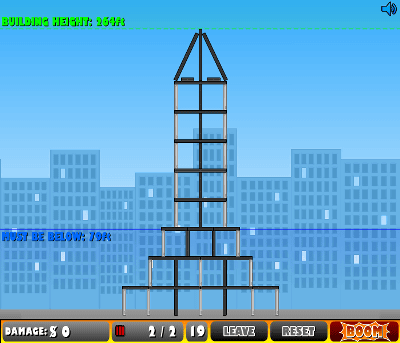 Concluded in 250,000 points and so. How was it?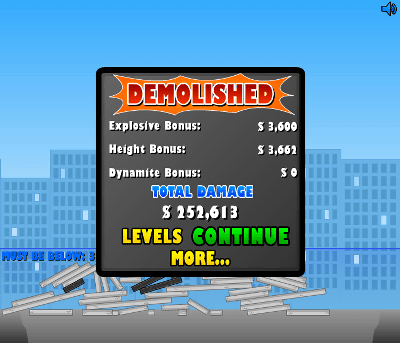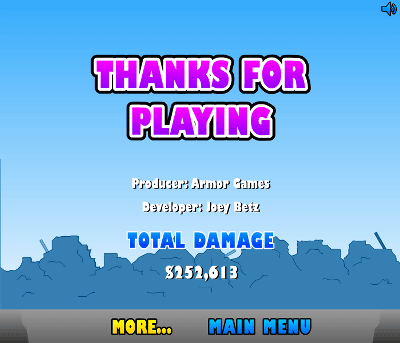 Related Post:
Flash Game TOWER CLIMBER - Climb the 100 Story Tower to Save the Princess! - GIGAZINE

"Bullet Bill 2", Flash Game of Kamikaze Attack on Mario Brothers! - GIGAZINE

Puzzle game "PERFECT BALANCE NEW TRIALS" does need balance and dexterity - GIGAZINE

"Pandemic": The simulator of explosive virus infection - GIGAZINE