Dynamic Figure of Kuniko Hojo from "SHANGRI-LA" Wielding Her Boomerang -WONDER FESTIVAL 2009[SUMMER]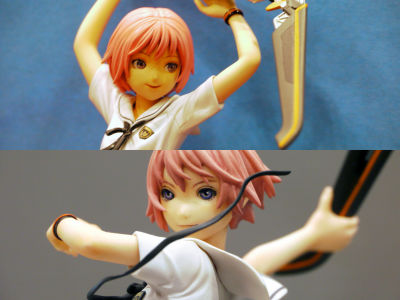 The ongoing TV anime series Shangri-La, airing since April 2009, is attracting a wide range of audience by its captivating story and cute characters designed by Range Murata.

We spotted some awesome figures of the pink-haired tomboy heroine Kuniko Hojo at Wonder Festival 2009 [Summer].

Pics after the cut!
This lively figure we found in will's booth.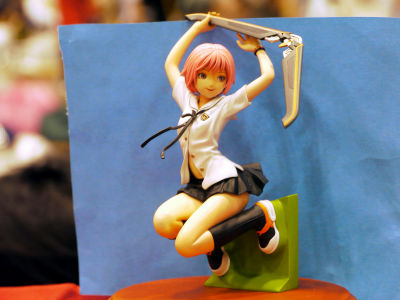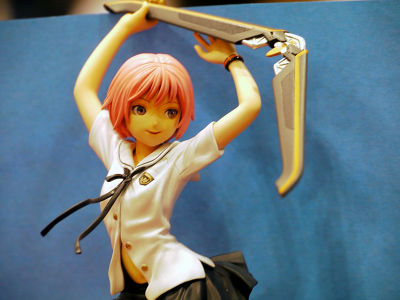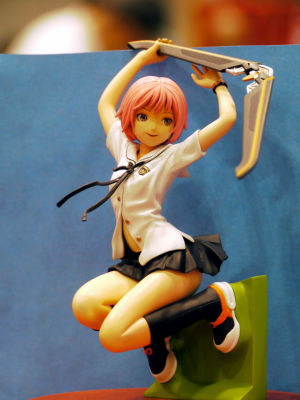 The length of her skirt is just so teasingly short.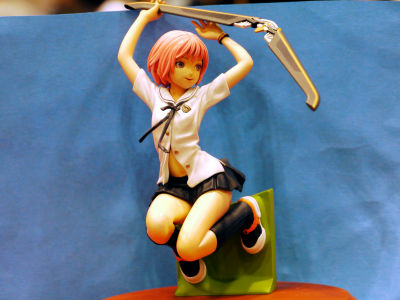 She looks so innocent yet tempting.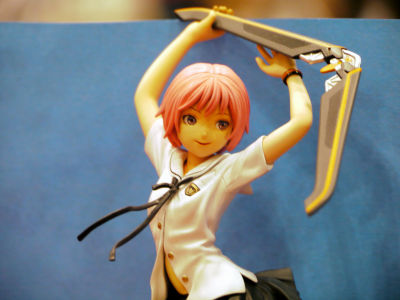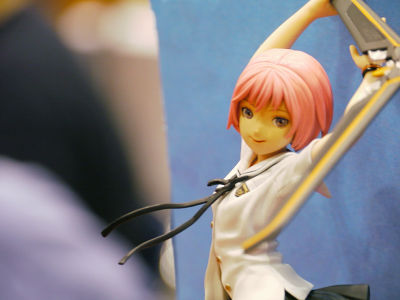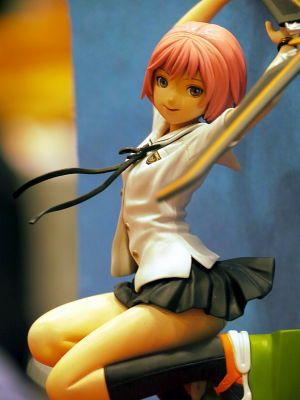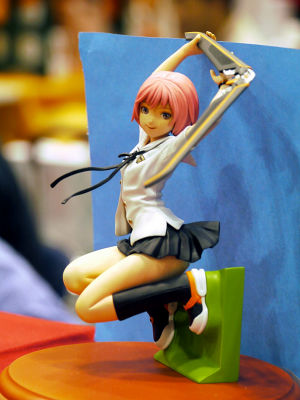 Kuniko at clips's booth. About to release her boomerang.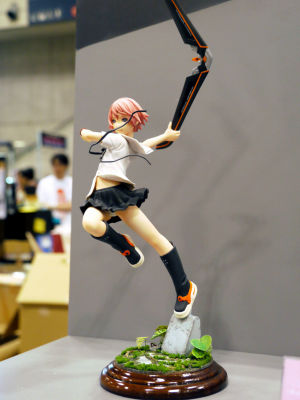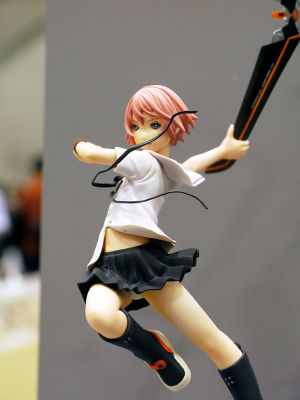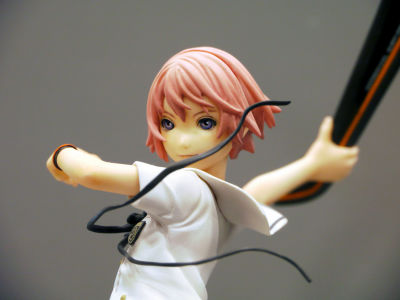 The boomerang is quite huge but she handles it so well.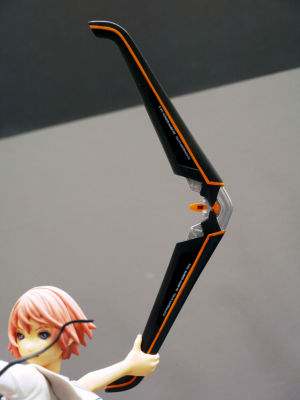 This Kuniko looks a bit more mature than the other one.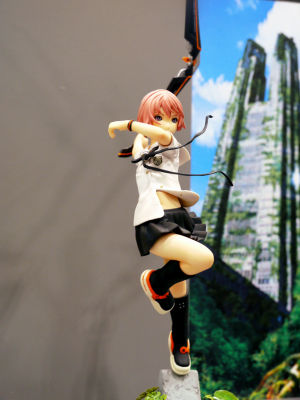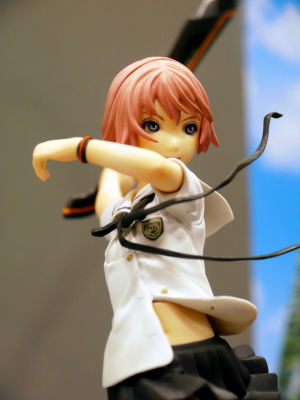 The goodies. Looks like polka-dotted.