Apart from "PSP Go", Sony has developed a new PSP that corresponds to "PSP - 4000"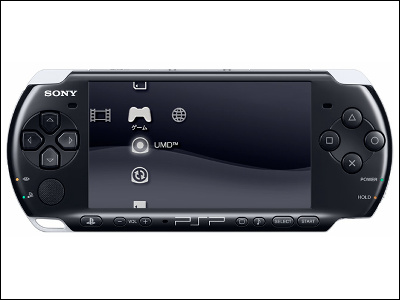 On June 3rd of Japan time Sony abolished UMD, loaded a large capacity memory, software has become a new concept, such as only download salesWe announced "PSP Go (PSP-N1000)"However, it became clear that there is a possibility that a model corresponding to "PSP - 4000" may be developed in the successor model of the current model "PSP - 3000".

Details are as below.
PS3center.net - Story: Rumor: UMD equipped PSP - 4000 in development

According to this article, SonyThe new PS3 which realized the conventional two-thirds thickness and the low price cutting 30,000 yenIt seems that the person leaked at the end of June that leaked about 2 months before the official announcement that it is planning to release the new information leaked new information.

Newly leaked information is a successor model of "PSP - 3000" which is currently on sale, a new PSP which is considered to be equipped with a UMD drive equivalent to "PSP - 4000" separately from "PSP Go" developed It is said to be inside.

And, rather than "PSP Go", when this new PSP is released, the current model "PSP - 3000" is about to disappear from the market.

Specific release timing, price, details, etc. are not disclosed and it is information that does not leave the rumor to the last, but if it really is released, users who want to make effective use of UMD software and big It might be good news for users who like the screen.