A full-scale mobile battery "My Battery Book XL" that has capacity twice or more, corresponding to all kinds of equipment appears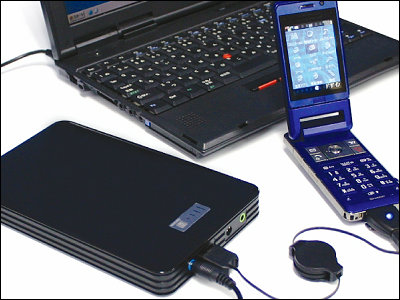 In addition to portable game machines such as mobile phones and Nintendo DS, PSP, laptop computers and netbooks can be charged simultaneously, JTT'sLightweight and compact external battery "MyBattery Book X"Following on, the capacity has more than doubled "MyBattery Book XLIt is clear that it will be released.

Where it is compatible with many devicesAs it is being raised to more than double the capacity at once, it seems to be a reliable friend when you go out.

Details are as below.
"Laptop computer compatible large capacity external battery MBBOOKXL 18000 mAh" Japan Trust Technology

According to JTT's official page, from mid-September, it seems that an external battery "MyBattery Book XL" compatible with mobile phones, iPhones, mobile game machines, netbooks, laptop computers, etc. will be released.

This is "MyBattery Book XL"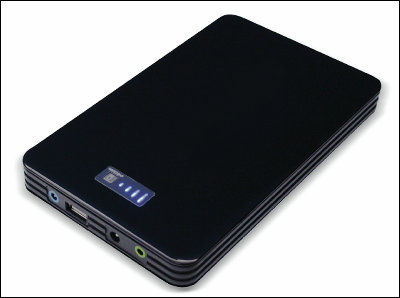 "MyBattery Book XL" has a lithium polymer rechargeable battery of 18000 mAh (3.7 V) which is twice as large as the previous model "MyBattery Book X" whose capacity was 8000 mAh (3.7 V) and has a size of 181 × 110 × 20 mm and weighs 515 grams.

Compared with "MyBattery Book X" which was 225 grams at 112 × 75 × 23 mm, I can not deny the size up feeling, but it is a little longer than A6 size notepad.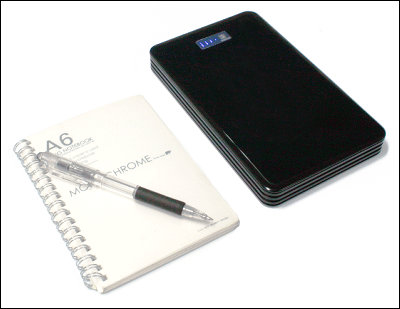 In addition, it has three ports, a port that can be switched to 19/16 / 12V, a port of 10.5V, and a USB port of 5V, so that you can charge 3 devices simultaneously with laptop computers, mobile phones and game machines, Since it has eleven types of connectors, it corresponds to a very wide range of equipment by combining the attached cables.

Where is charging at the same time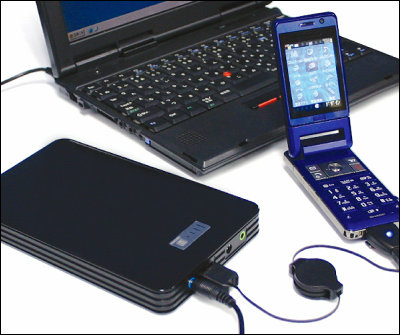 The price you are interested in is an open price and as of September 4 11:50,Official online shopIt is also not published.

2009/09/04 19:19 Addendum
According to the story from the reader, JTT's direct sales site "JTT Online Shop"The price is published and it seems that the mail order price is 31,500 yen (tax included).