Sony exhibits large-screen organic EL television corresponding to 3D stereoscopic image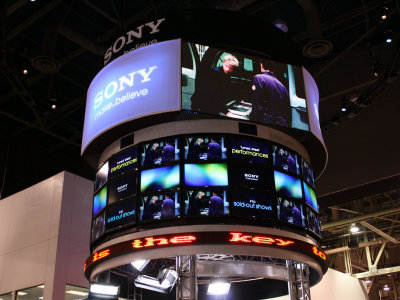 Sony released the world's first organic EL television "XEL-1" in 2007However, contrary to the fact that it achieves high performance in the contrast ratio of 1: 1: 1, color reproducibility, moving image performance, etc., it can not be said that flattery is also great 11V type screen size and high price Became a bottleneck of popularization.

However, at present, at the "2010 International CES" exhibition of home appliances held in the United States, Sony displayed a larger screen than before, as well as an organic EL television supporting 3D stereoscopic images.

Details are as below.
Sony OLED 3D TV eyes-on - Engadget

Sony Emphasizes 3D Across All HDTV Lines - PC World

According to these articles, Sony is currently exhibiting a 24.5-inch organic EL television at the 2010 International CES venue, which is larger than the 15-inch model sold from other companies in some markets.

This is a 24.5 inch organic EL television.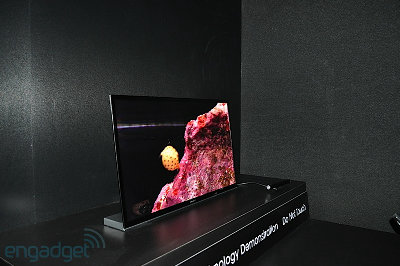 The company's first organic EL television "XEL - 1" had a thickness of 3 mm, but it is clear that this is also thin.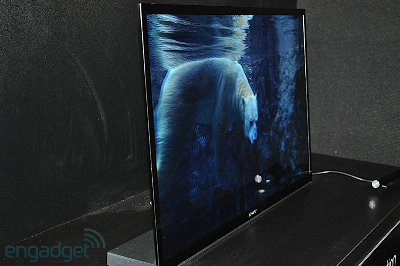 screen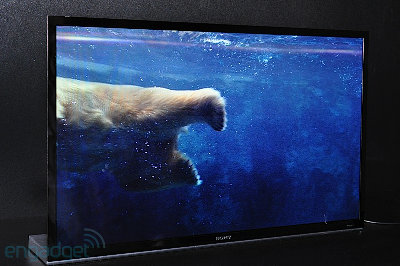 Incidentally, this organic EL television is not only a large screen, but also in Sony last SeptemberAnnounced that it intends to correspond to any in-house productIt is said that it also supports 3D stereoscopic images.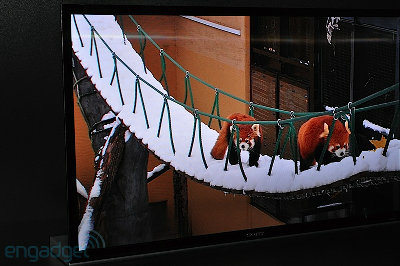 Because it is the 3D display mode that looks slightly blurred. It is a mechanism that it sees 3D when applying corresponding glasses.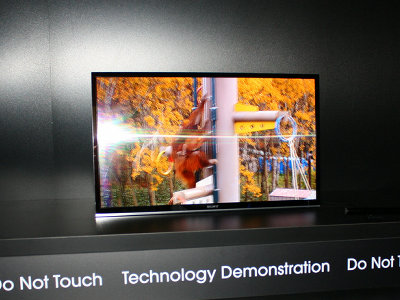 In addition, this exhibition is a technology demonstration to the last, it seems that it was regrettably not revealed about the price and the release time which is worrisome.

When saying 24.5 inches, the screen feeling is still small compared to the liquid crystal television which is approaching the popular price range of the 32 inch model, but considering that it is practical size, we hope to commercialize I wonder if there are many people.