Theater version "Magical Girl Lyrical Nanoha The Movie 1st" on the first day of the opening stage greeting, "Sometimes I get a little impatience to a ferret of transformation, but in the end my mind will be fulfilled"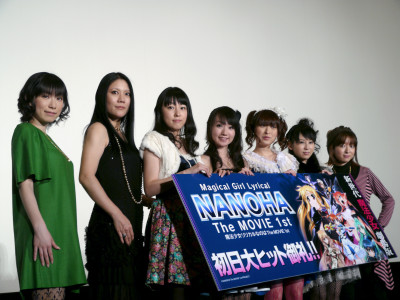 After three television series, I re-built the first series as a theatrical version again "Magical Girl Lyrical Nanoha The MOVIE 1st"Was released on January 23, 2010. In Tokyo's Shinjuku Milan, the main voice actors were gathering as the first day stage greetings and told us about the work hotly. The ticket winning rate for seeing the stage greetings was about 10 times the event, and various interesting remarks also popped out.

Details are as below.
Shinjuku Milan.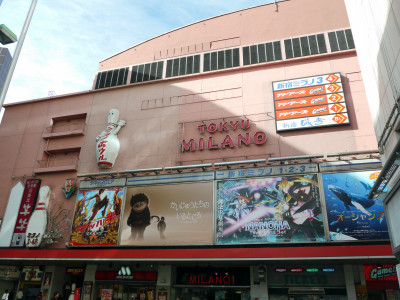 Signs of the Nanoha showed great signs.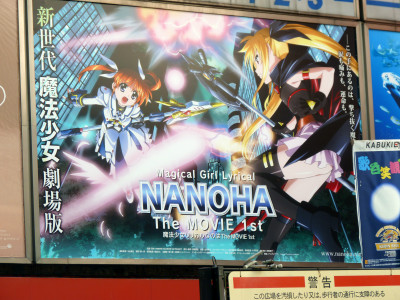 At 11 o'clock there are people who already watch the times at 13 o'clock.



Milky rows before Milan.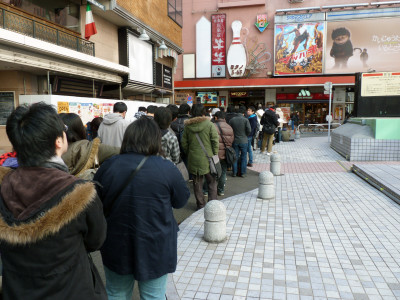 The stage greeting is on the first and second this day, about 1000 people were selected by lottery from among about 10,000 applicants.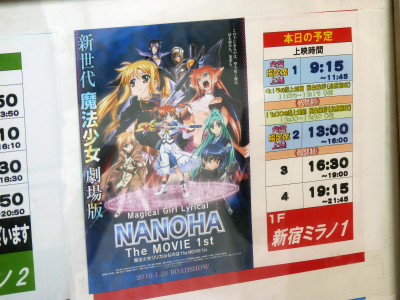 Goods store in the theater.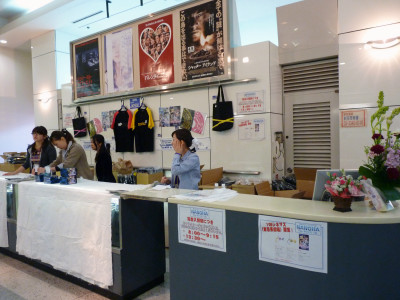 Goods limited to Tokyu series theaters. Nanoha and Fate's strap is 1000 yen each. The book card is 1500 yen.



As a complete replacement system, purchase time was limited.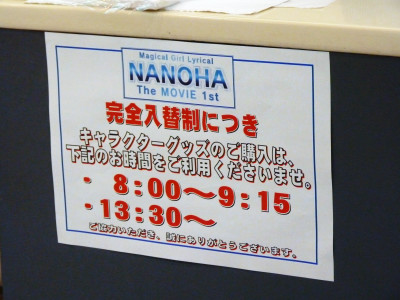 Also sold tote bag (1800 yen), A4 clear file set (700 yen), muffler towel (1500 yen), T shirt (2500 yen).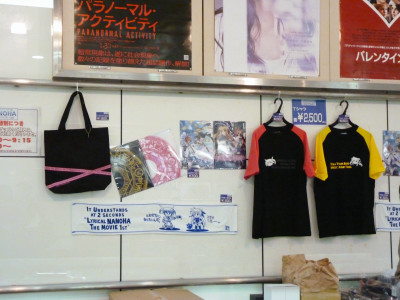 The brochure enters the bag of 109 cinema and it costs 1000 yen.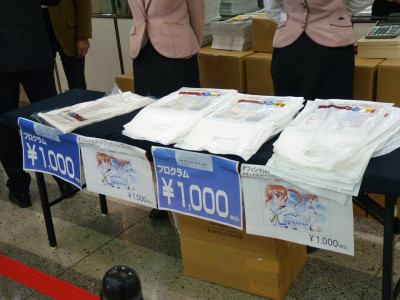 Nanoha and fate decorate the front and back of the cover brochure. On the main text page 96,Takuya FujimiMr.,Yukari HikaMr.,Tea only DojiMr.,Koji HasegawaManga cartoons by four artists such as Mr. Masaru Miyagi were also posted, making it a pamphlet with a sense of affinity.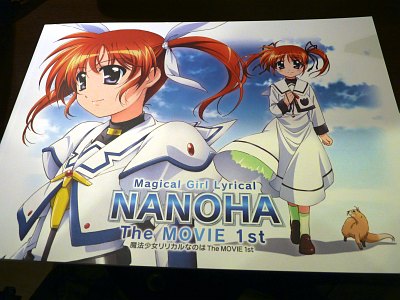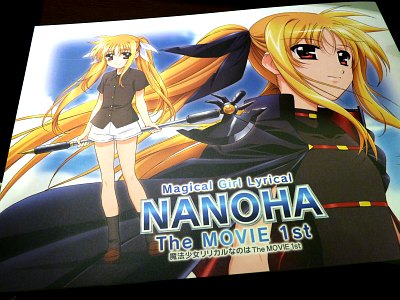 In the stage greeting there are a number of voice actors of the main character. From the left Masumi Asano, Ms. Igarashi Igarashi, Mikako Takahashi, Nana Mizuki, Yukari Tamura, Natsuko Kuwatani, Kaori Mizuhashi.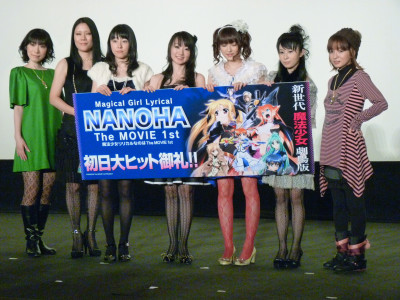 · Because everyone is not watching yet, I think that it will be troubled if it is spoiled, but please give me a comment on a movie.

Takamachi Nanoha role, Yukari Tamura:
"People who really do not know (among customers) ~. (Make sure that the hand did not rise so much at the venue)Yes, then I will spoil yourself (laugh).I am very happy that I could play the TV series again in 2004 for a while after a while since it was broadcast. It is not quite possible experience for us to flow our play with such a big screen, so I hope that everyone will be glad if you support us all means.Oh, I did not spoil yourself (lol)"

Fate · Testarossa role, Mizuki Nana san:
"I think that I am really happy that we will be able to publish theatrical versions on such a big screen like this for such a long time.The fate is like an alter ego and the scene newly added as a power up remake this time is also I think that I will love everyone about Precia mother.Please expect parent and child scenes as well"

Mr. Yuno Scraia, Mr. Kaori Mizuhashi:
"I am very glad that Yukari did not raise my hands as I heard that someone does not know Nano,Nanoha's transformation scene and Yuno-kun's reaction. There is one word that seems to be heard in the sky as it is inadvertently, but please give it to me. I guess you like the same thing as Yuno - kun surely would say the same thing (laugh). Please enjoy it all means. "

Alf role, Natsuko Kuwatani:
"I was the first movie version of anime, so it is a favorite work by Nana, I am very happy to be on the stage.I think this is also thanks to a lot of people who supported me. From now onPlease support me forever for a long time"

Chrono Hara Aun, Mr. Mikako Takahashi:
"It's my first experience to let the role of a boy act on a TV animation series, so it's a truly memorable work.This time I will be able to do Chrono again and it will be a hard fight at the time of dubbing I think that it will be understood if you see it,Sounds and images jump into the tremendous bomb, bombing, explosion overwhelmingly anywayBecause I think, I think that you can enjoy hanging out all the way in the world of Nano from the bottom of my heart. "

Precia · Testarossa role, Mr. Igarashi · san:
"I think that this work is drawing a variety of bonds, it is friendship, parents' affection, those who want to protect, in fact, II carelessly cried when I saw it at the preview. I made tears looking at myself, various thoughts came up. And, when speaking of bonds, how is this time parenting child's fashion? It happens to be coincidental (laugh). Surprisingly surprised, with black and gold. Please enjoy. "

Mr. Igarashi, the second from the left, and Mizuki, the fourth from the left, were accidentally wearing similar clothes.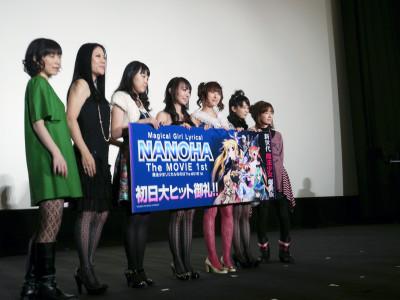 Mr. Masumi Asano, role of Linis:
"Linnis has been involved in the work from the drama CD, but when I first performed a dubbing,It is indescribable, full of love and a nice storyI thought. I was impressed by various people saying "I like Linus" and it was an impressive character, so I'm happy to be able to appear in the theater version. "

· I want to rush into the event further, but it is time so please give your message to everyone in the end at the end.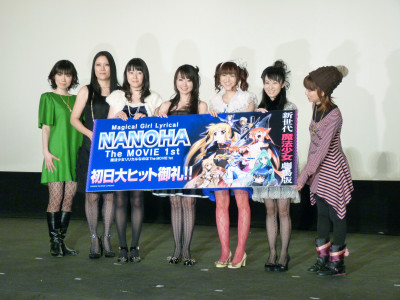 Mr. Masumi Asano, role of Linis:
"I am confident about my confidence because I think that this work can be screened on such a big screen thanks to a lot of people who cheered on that.I hope you will enjoy not to miss any scenesI think. Thank you very much. "

Precia · Testarossa role, Mr. Igarashi · san:
"Please really enjoy today.Sorry to bully a bit (Fate) but I'm sorryWith that feeling. But I think that something will surely rise afterwards. "

Chrono Hara Aun, Mr. Mikako Takahashi:
"THE BATTLE OF ACES of the gameAlthough it was released, did everyone buy it? We can also play matches, so please play it with the waiting time of the theater etc and send me the impression by e-mail to the radio who is letting me do it (laugh). "Radio StrikersI'm doing my best every week. Thank you. Oh, it is not publicity (of radio), the theater version is more powerful, so please enjoy everything until the end. Thank you very much. "

Alf role, Natsuko Kuwatani:
"As you all say, I think I will definitely get tears, I also endured not to get mascara at the pre-screening time,I recommend that you prepare a handkerchief at hand from now. Please enjoy until the end. "

Mr. Yuno Scraia, Mr. Kaori Mizuhashi:
"I told you that Mr. Rei will bully a bit,Yuno is a little peeping. Please watch everyone with warm eyes. Something might be born after that. Every scene is very interesting so please be sure to pay attention. Thank you. "

Fate · Testarossa role, Mizuki Nana san:
"I played a 9-year-old fate for the first time in the end, but I tried hard while thinking that I could still do Mizuki (lol), and since I've been playing Love Love mode for a long time in the TV series, it's been a long time since I thought of having to feel the distance of "ha ha", but this is the beginning.The love story of the two people 'If you can enjoy the encounter of the two peopleI think"

Takamachi Nanoha role, Yukari Tamura:
"I was talking about the distance between the two now, but Naha has been fond of Fate for a long time.This is a unrequited love story,Sometimes I get a ferocious ferret on occasion, but my mind is fulfilled at the end (lol). Everyone, you can watch it with such feelings (with feeling), but I hope it will be done from the third time. Since you can make me think very much about connecting people and people coming out in the story, please sing aya and so on by shoulder shoulder with the neighbors when the screening is over. Thank you for your time today. "

The venue full was filled with excitement.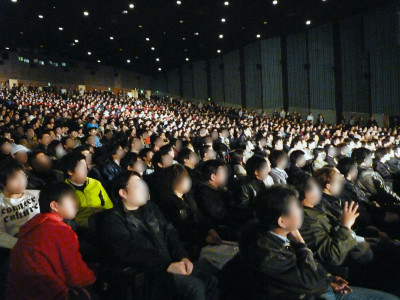 In front of Sunshine 60, the theater version of advertising decorato stopped playing songs.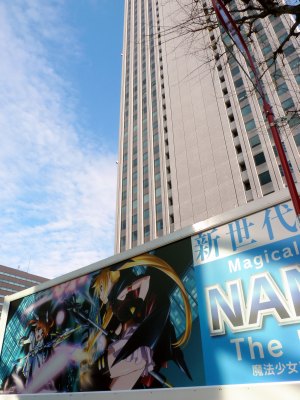 Advertising track with great impact.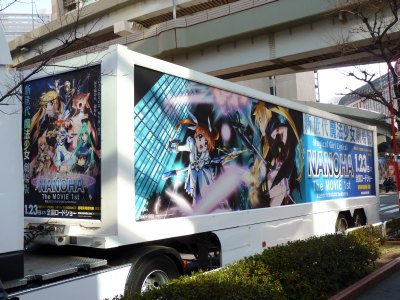 Shinjuku Milan and othersPublished at 19 theaters nationwideIt is being done.