A portable office "kruikantoor" that you can draw rattles everywhere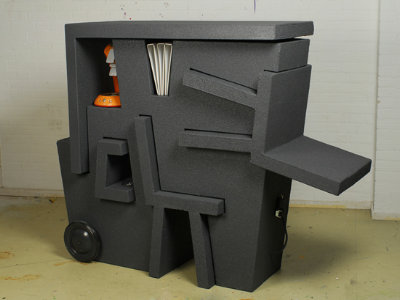 Do not make personal seats, work with empty placesFree addressThere is a company that introduces the style. It seems to be a merit that personal luggage is minimized and it is possible to interact with people in other departments, but my favorite seats can not always be secured, I have to move my luggage one by one There seems to be factors that seem to be troublesome.

Solving such inconvenience at a stretch ... It might be that this "Kruikantoor"is. Personal luggage, desk and chair are gathered compactly like Tetris and can be moved rattling with wheels, so you may be able to secure your own seat without choosing a place to work.

Details are as below.Tim vinke: kruikantoor

The housed chair plays a role just like the handle of the rear car, it can pull it and move it.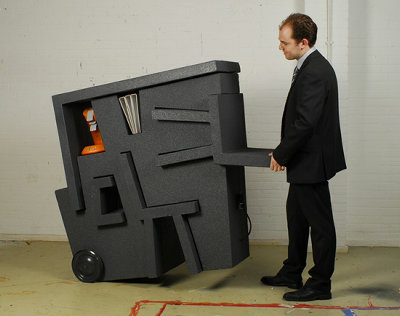 When you arrive at your favorite place, I will remove the chair from the unit as a matter of course. Material isEPS FormIt seems that polyurethane resin is sprayed on the surface.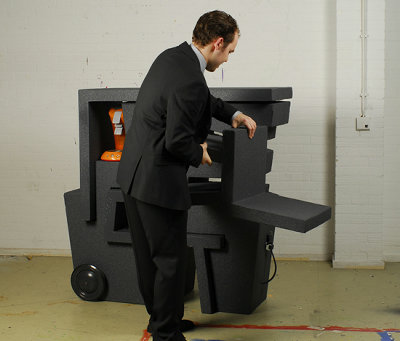 There are two chairs, so we can accommodate a bit of meetings and visitors.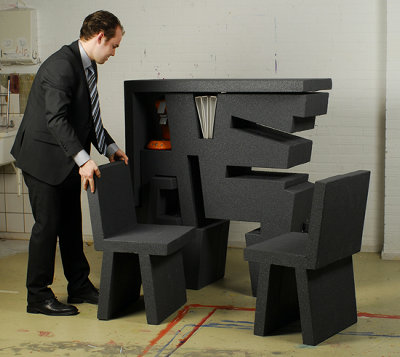 The table has only one foot, the other is supported by "kruikantoor" itself.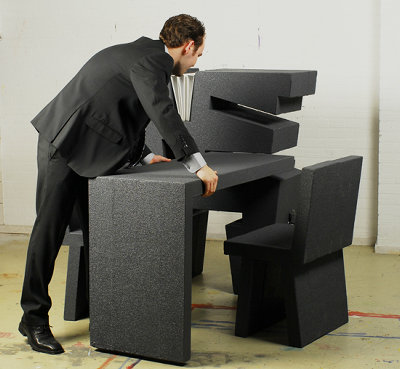 Because the power supply is built-in, it can correspond also to the work with the laptop computer.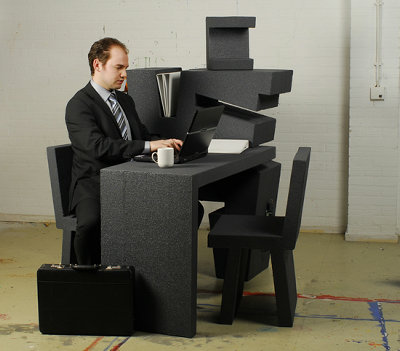 As casually an espresso machine is also placed, coffee breaks are also as you wish. Regardless of the practical aspect, the concept is very unique, so it may be said that a smart and cool office can now be carried around anywhere in case of inconvenience.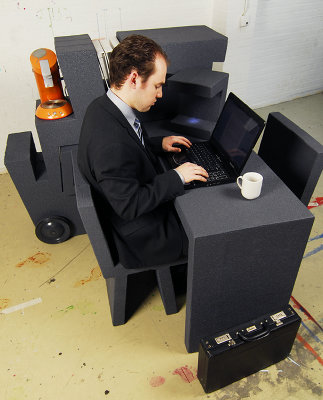 in Design, Posted by darkhorse_log