ZAGGsparq 2.0, an ultra-compact, high-capacity external battery that can charge handheld devices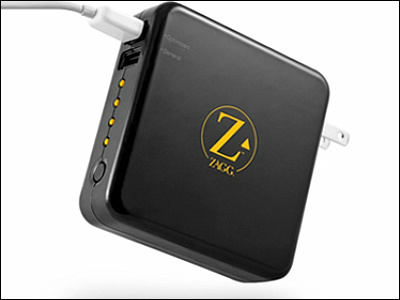 With the spread of smartphones and other advanced mobile phones and handheld game consoles, demand for external batteries that can be charged anywhere at any time is increasing, and the big neck was charging the external battery itself AC adapter.

In some cases it may be larger than the battery itself, so it is often difficult to carry around when carrying it, but while incorporating an AC adapter, it's compact and lightweight, and you can charge a mobile device with a large capacity External battery realized "ZAGGsparq 2.0 (Zagspark 2.0)"Was released.

Details of size, capacity, anxious price etc. from the following.
Zaggstyle.com Miracle charger that realized compact size and large capacity has appeared.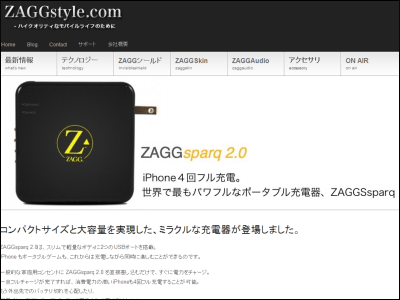 According to the official page of Act Two, Today from August 18, 2010 it is said that we released a slim, lightweight compact body portable charger, "ZAGGsparq 2.0". The selling price is 9990 yen.

"ZAGGsparq 2.0" is a model equipped with a 6000 mAh lithium polymer battery that can fully charge the iPhone approximately 4 times, supporting not only iPhone but also many portable devices capable of USB charging. Please note that some devices such as PSP go may not be able to charge.

This is "ZAGGsparq 2.0". The main body size is 8.89 cm × 8.89 cm × 2.54 cm, and the weight is only 245 g. Since the AC adapter is built in the main body and charging is possible by connecting directly to the outlet, it is a big merit that carrying is very easy.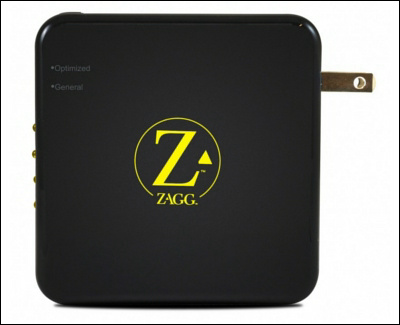 Two USB ports for those optimized for iPhone etc. and general equipment are installed.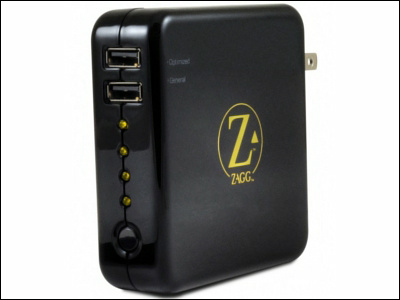 Display the charge level with the lamp at the bottom of the USB port.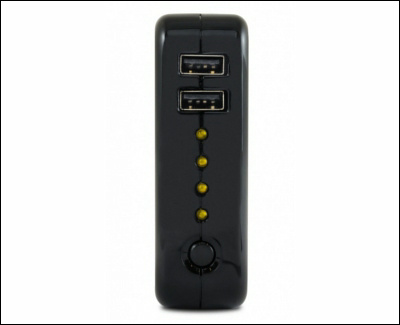 Dual USB Car Charger, a car-mounted kit that can charge USB devices, is sold separately at 1490 yen.