Is it a hidden ball other than "IS03"? KDDI could release another Sharp smartphone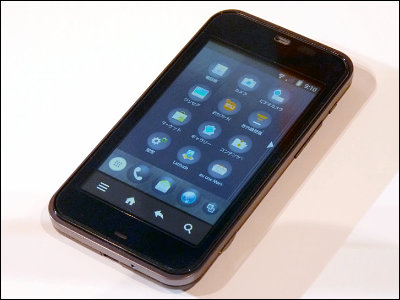 On October 4Sharp smartphone "IS03" equipped with LCD with resolution equal to iPhone 4, One Seg, Osaifu-Keitai etc.KDDI announced that it is possible to release another Sharp smartphone as a fall and winter model.

Also in "IS03"KDDI foretelling multiple smartphones and 'forbidden applications' officially announced on 18th OctoberAs it is, it seems to be a little worrisome move.

Details are as below.
At the end of September we announced that "Sharp" IS03 ", Toshiba made" IS04 ", Kyocera" IS05 ", Pantech" IS06 "will be released as the KDDI autumn winter modelAccording to Twitter of a person who manages to be au shop staff who lives in Ikebukuro, it is said that the smartphone scheduled to be released changed.

This is a smartphone planned to be released. Sharp "IS03", Toshiba's "IS04", Pantech "IS06" are as originally scheduled, "IS05" is going to be made by Sharp instead of Kyocera.
Twitter / au_tokyo: Correction IS03 (SH) IS04 (T) IS05 (SH) ...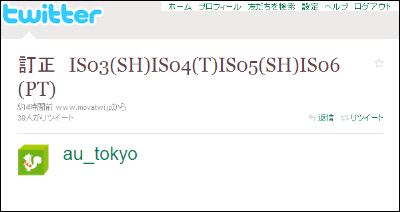 Also, regarding "IS03", it is said that a preliminary battery will be gifted when making a purchase declaration in advance. As of October 12th 18:00,"IS03" official websiteNo announcement has been done.
Twitter / au_tokyo: Preliminary purchase declaration for IS03 preliminary battery gift h ...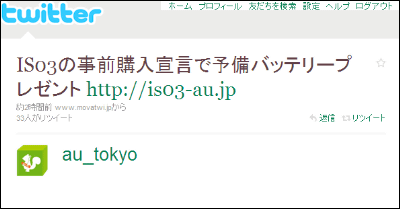 It is the credibility of this person's information to be worrisome, but as of September 29 before the official announcement of October 4 is scheduledThe release date of "IS03" will be late NovemberAnd"IS03" is an Android smartphone, and that a new model release will be held on Fall / Winter model on 18th OctoberThere are things that are actually hitting, such as foretelling.

Keeping in mind that it is not confirmed information, it may be good to look forward to what kind of model KDDI will announce on October 18th.
in Mobile, Posted by darkhorse_log