Original authors also nailed to Kono's ass, animation "My sister can not be this cute" talk event report


The light novel published by Dengeki Bunko "My sister can not be this cute" has been animated and has been broadcasted since this October. Author 's founder Tsukasa Fushimi is a regular customer who participates in Machi ★ Asobi from the 1st time,Machi ★ Assobi vol.4In the memorialization ceremony, a talk show by writers & stakeholders was held twice in front and back.

The day after the first episode was broadcast on the MBS, the story proceeded in a style that introduces the work while looking at the setting picture of each character in the table · talk show, but at the back / reconsideration party various stuff A reflection was being done.

The whole picture of Talk including Fushimi-san's Kushino's pussy push is as follows.
"My sister can not be this cute" Anime official website
http://www.oreimo-anime.com/

Dengeki Bunko "My sister can not be this cute" beta version official site
http://oreimo.dengeki.com/

Because the Milky Holmes' live was behind me, "a table talk show that everyone started a masochistic start saying" Why did you come to see Milky Holmes anyway? " From the left, the performer is Mr. Kazuma Miki of the Dengeki Bunko deputy editor, Mr. Atsuhiro Iwagami, Aniplex Producer, Mr. Tsukasa Fushimi of the author, "My sister can not be this cute"My sister can not be this cute PortableMr. Fumi Fumi of Bandai Namco Games who is in charge of, Kazuyoshi Ohara edited by Dengeki Bunko.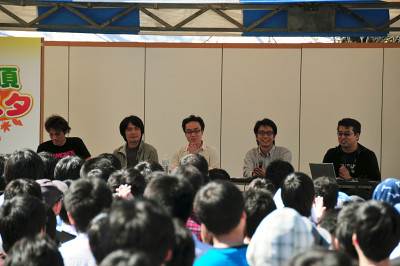 There seemed to be quite a few people who came after watching because there was a broadcast late at night of this event.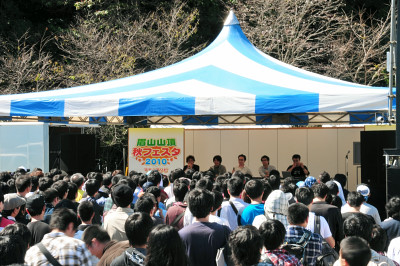 Fushimi said in his first episode that Kirino lying down and sticking out his ass (searching under the bed of Kyosuke) scene, "Spirit is put in painting" and spirit. From the second episode, Black Cat, Saori will also appear. Kyosuke 's action in this second episode increased to 5 times the original (Fushimi - san' s story) and it is a handsome act, so I want you to pay attention to the acting as well. It is a work that has quite a number of serifs, but according to Mr. Miki it is hardly a retake.

The turn of Mr. Asana who is a healing position is a bit different from the original, but it appeared from the first episode because it is unique to animation. It seems that it has changed more cute than the original by Mr. Satomi Sato's acting. Also, Kanako appeared from 2 episodes that the thought was that she might have a bad mouth than Kirino because of her nature. Yukari Tamura is in charge of the voice, you can ask himself to be abused like "ふ, ぜ ー".

Fushimi says he visited the episode of episode 8 the other day. Although the content was said to be spoiled so much that it was not the same taste as the original, but because it is somewhat different as the original, because the screenwriter Hideyuki Kurata wrote a nice thing, "People who came here Be sure to watch up to 8 episodes, "he said.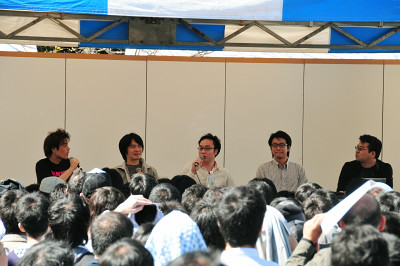 On January 27, 2011, the game "My sister can not be this cute portable" will be on sale, but this is a multi-ending story that can not be experienced with animation and original works, and life consultation from outside Kirino You can also experience experiencing a game. "It is becoming an irresistible game for those who watch various animations and watch various characters from now on," Futami said. In the scenario, Mr. Fushimi supervises the Kirino scenario and the black cat scenario, he is in charge of the misunderstanding scenario himself, and he is also writing a Kanako scenario with Omake.

Limited production edition "" My "Love with a sister ♪ BOX" is a story written down by Mr. Fushimi, an animation linked DVD, a poster, "" My sister's sister Mei Ka love with EX ball and Tabu ♪ Included. In addition to the original game, there is another one with a game attached ("The sister of the same name" of the same title of the game Kirino played in the work). In early October, I got first in the booking ranking of Amazon.co.jp, but when I eat games that hunt monsters and mushrooms it is overwhelmed by a game of characters growing bigger, and on Twitter I gave it to Kirino "Anyway 1 As it was said, "It is not just a day," it was said that it ended up in the day. However, in the future, information on games of benefits and so on will also appear more and more, so I wanted to expect it.

Also, the concern is the collaboration advertisement of "To aru Majutsu no Index II" "My sister can not be this cute" which decorated the inner side of the Nikkei newspaper Tokyo version the other day. Even Fushimi did not know until the information flowed to Twitter's timeline, Miki said on September 26th (Dengeki Bunko Fall Winter Camp Day) It was a coincidence that was decided, and it seems that it was silent because it was just before.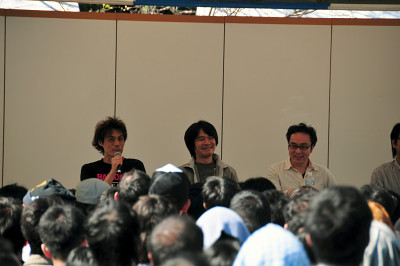 Collaboration with "Prohibited Catalog II" continued one after another, and clear posters were distributed in Akihabara,A tremendous number of people gatheredIt seems.

Anime BD & DVD is released on December 22. There is also a short story by Mr. Fushimi as a bonus as well as a character commentary style image benefit which added a new cut also here. In addition, the full version of the ending song selected by the public offering is also included, and the second episode seems to be recorded also due to the scales' convenience, and this area seems to be an important point.

The original is now on sale 1 to 6 volumes, and the new publication will be released on November 10. The final volume of 6 volumes has ended with Kirino's shock confession, but that story will be drawn.

Fushimi said that it was a lot of fun to come to Asobi and talked about wanting to raise Tokushima with "My sister" so that we can come back next time, the table · talk show is closed.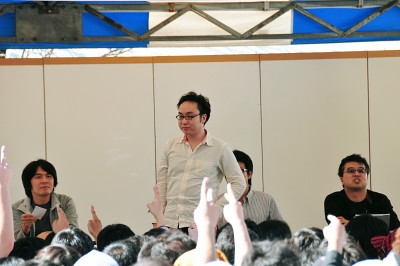 By the way, after the talk show, the scissors over the numbered tickets of the industry stakeholder talk show which was held on the second night of the gore ★ Asobi was held.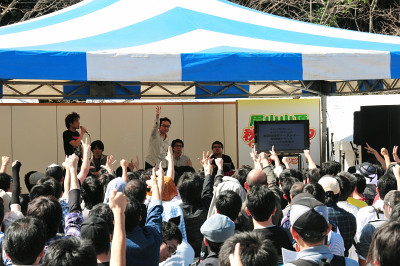 And what was held on the 3rd day is the back / reconsideration party. Mr. Yuuma Takahashi of Aniplex spokesperson for the previous day member, Ms. Nishikawa of ASCII Media Works who is in charge of the official website of Dengeki Bunko joined, and it was done by seven people.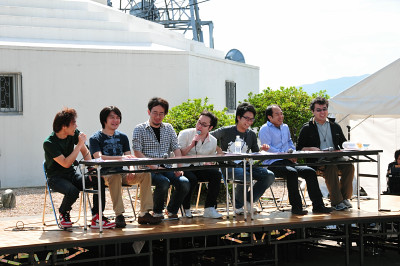 It is a strange feeling that although the second episode was broadcasted in the Kanto, it seems strange that it is a strange society, but the theme talk was held as soon as there were things to reflect on variously at the moment. Even in the talk show of the former Machi ★ Asobi, although the discussion of "Me sister" animation meeting told me that time is spent on geek talk for many times, after Miki and Mr. Fushima the original I heard that they are having a meeting and Mr. Iwagami had a comment that sorry about that, On the other hand, the enthusiasm of the staff was so great that the staff's enthusiasm is so overwhelming that the first talk has become long and the OP enters There was also an amazing episode that it did not exist.

"My sister" collaborates with "Annexe II" of Geneon Universal work besides "Angel Beats!" Of the same Aniplex work (such as the aforementioned Nikkei newspaper advertisement etc), but this has been an animation maker It seems that it is one of the things that came in various ways came in shape. Geneon is in Akasaka, there is an Excelsior Cafe on the first floor, so Mr. Takahashi and Geneon 's propaganda Komatsu gathered and talked about talking about it and so on. In addition to the design change of the site, collaboration ranged from newspaper advertisement, TV commercial, clear file to a wide variety.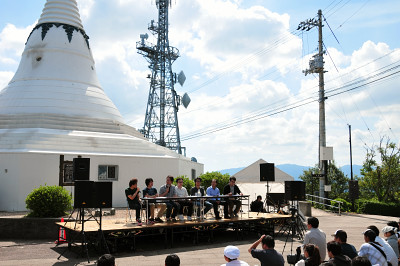 This is one of the collaboration projects, clear file.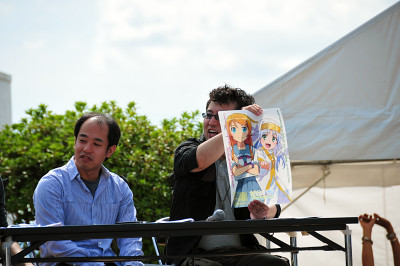 Mr. Miki was acclaimed that the catch phrase of collaboration advertisement posted in the Nikkei newspaper was "Rising, Japan Economy", but the animation maker also cooperated and talked about entertaining things to convey interesting things. Although a plurality of versions of TV commercials were prepared, in addition to that, black cats stated Magus's magic · Innocentius' s chant also has contents of around 50 seconds, so the death version that you can not summon with the 30 second CM time also It seems there was.

Back and reconnaissance meeting held in intense sunlight.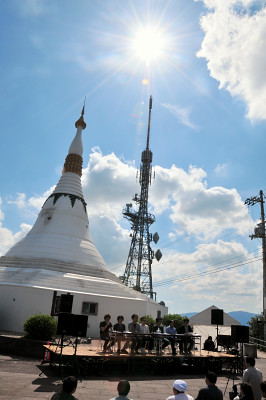 In the question and answer section, even immediately after the start of animation, the question "Do you have a second term?" Also jumped out, "For that I have to write a continuation, which is not good, will we have a meeting?" Miki says Fushimi There was also a first act to put pressure on Mr.

Dengeki Bunko MAGAZINE, which was released on October 9, has a separate book "Younger Sister", and it seems that there are also good places of comic and animation version not set out, so read those who are interested Please check it out.