Body price 399 yen, USB battery charger for cheap AA batteries corresponding to iPhone 4 has appeared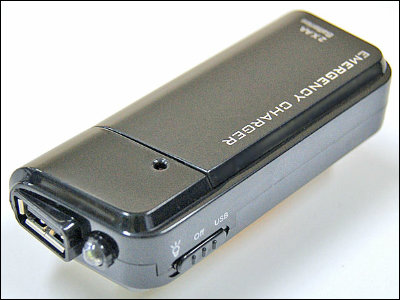 External batteries for charging smart phones, music players, game machines, etc. including the iPhone are on sale, but inevitably the trouble of carrying and the price of several thousand yen becomes a bottleneck, which makes it inconvenient for the light user There may be many people.

A compact external battery charger utilizing AA batteries that can solve such problems and can easily purchase on the go has appeared at 399 yen. It also supports iPhone 4 charging.

Details are as below.
AA two USB output battery charger Donya direct DN-AABCU [★] Shanghai wholesaler - head office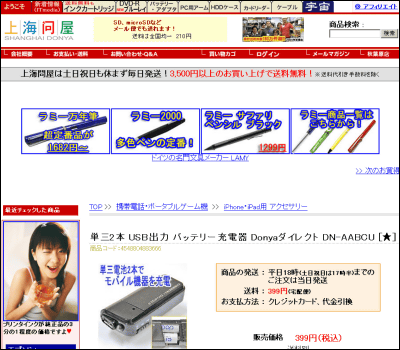 According to the online shop of "Shanghai wholesale store" that sells memory cards and personal computer peripherals, it can charge USB devices using two AA batteries, charger compatible with iPhone 4 "AAA 2 USB output battery charge It is said that the sale of "instrument" started. The price is 399 yen.

This is "AAA two USB output battery charger". It has a USB connector at the top.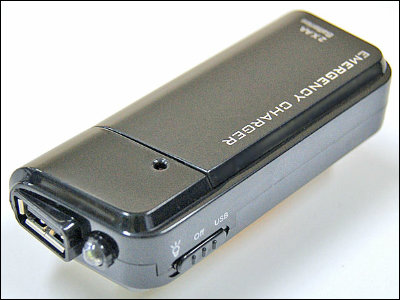 I put 2 AA batteries. Even if the battery runs out, it can be procured at a convenience store and so on, so it will be reliable at the time of emergency.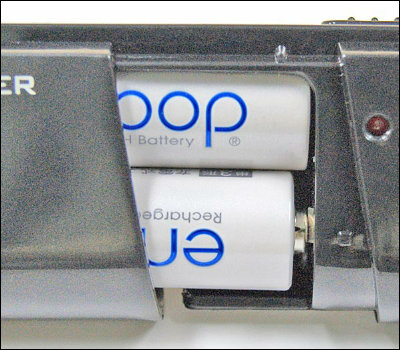 LED lamp mounted on top of the main unit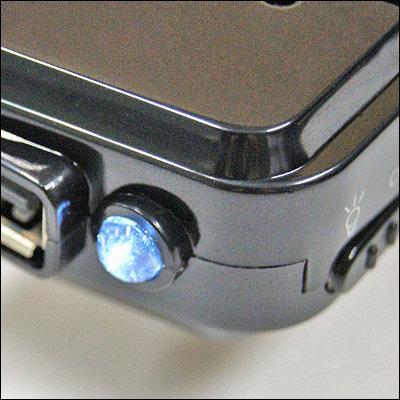 Lamp lighting, power off, USB output can be selected.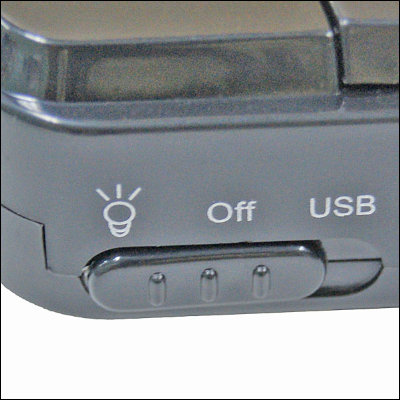 In addition, batteries and charging USB cables are not included, and it seems that they do not correspond to charging to equipment that requires much electric power when charging, such as iPad.