'Alcohol is also a clear alcohol' Russian government finally admits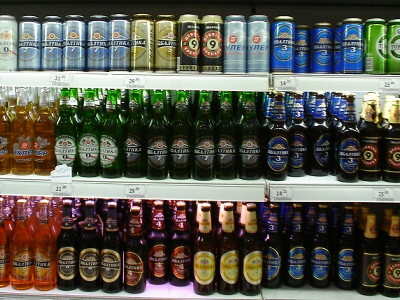 Speaking of the winter of Russia, the national liquor which was made to sorrow in the snowvodkaFrom the bottle to surpass the cold ... There may be an image, but also Russians say that "the way to break vodka and get drunk" has recently been increasing the number of Beer Parties? In the past 15 years beer consumption It seems that it has tripled.

Because beer was treated as "food" rather than "liquor" so far in Russia, it can be sold at low prices, in spite of alcoholic beverages such as spirits and wines, even at late night stalls, advertising regulations are strict There was an advantage that there was no. At the Russian government tackling problems such as alcohol dependence and underage drinking, a new bill to classify beer as "alcohol" passed through the House on Tuesday, February 22, and the age when the people recognize beer as "alcohol" It is expected to come.

Details are as below.Beer to be classified as alcohol for first time in Russia - Telegraph

Study of the Russian Beer Market | Beer Articles | Beer Universe

Russian beer consumption has tripled in the past 15 years and the market has grown to become the third largest in the world next to China and the United States now (the population is about 142 million). Vodka is indeed authentic Russia, whereas vodka is actually sold at a higher price than the Western countries such as the United States and Europe, while beer is pint (about 470 ml)About 160 yen(Price provided at restaurant) and very cheap compared to other countries. Many Russians have aware that beer is a "soft drink", people in society heading for work while drinking canned beer, and teenage young people drinking beer while eating lunch in the park are not uncommon .

Toasting beer in my handsBoris YeltsinPresident of the first Russian Federation.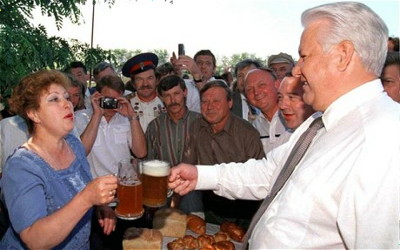 Russia's No. 1 brand that occupies 40% of the market share "BaltikaBeer of. It is classified by number, the left blue bottle "Baltika 3" is Pale Lager with alcohol degree of 4.8%, and the right "Baltika 9" is 8%.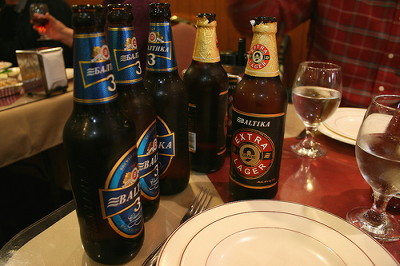 ByCraigemorsels

In Russia alcohol dependence and underage drinking has become a serious social problem and alcohol consumption per citizen is estimated at 32 pints per year (about 15 liters). As this is equivalent to pure alcohol, for example, 38 liters of whiskey at 40 degrees, 300 liters of 5% beer, even Russian who drinks the average amountWHO(World Health Organization) recommended more than twice the recommended maximum intake. It seems that 500,000 people per year are thought to have died of alcohol-related death.

"To normalize the beer manufacturing industry and classify beer as alcohol is a measure we had long long awaited with absolutely the right direction.The Congress made the right decision.This would improve the health of the people You can do it "Ministry of Health and Social Development RussiaSays Yevgeny Bryun, who tackles alcohol and drug dependency issues.
in Note, Posted by darkhorse_log