Sony resumes some services of "PlayStation Network (PSN)" and "Qriocity" even in Asia including Japan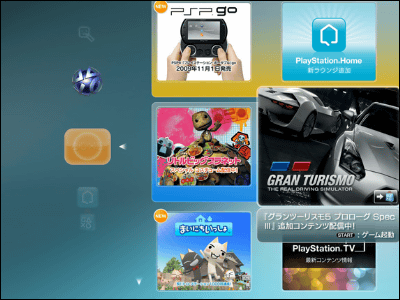 The system failure of "PlayStation Network (PSN)" and "Qriocity" continued from April 21 (Thursday)Sony confirmed the possibility of user information leak on April 27Although it had a long-term appearance, it became clear that some services finally resumed in Asia including Japan.

Details are as below.
Sony Japan | News Release | Part of the PlayStation Network · Qriocity (Curio City) Resumption in Japan and Asia

According to the press release of Sony and Sony Computer Entertainment Inc., from May 28th, Japan, Taiwan, Singapore, Malaysia, Indonesia and Thailand will also gradually resume "PlayStation Network" and "Qriocity" services.

Services to be resumed below are excluded from services that use and settlement of "PlayStation Store" and "Curio City" video on demand ". In addition, we announce that we will introduce domestic programs to protect personal information of users who are registered in "PlayStation Network" and "Qriocity".


Sign-in of PlayStation Network and Qriocity service and password change
Online battle with "PlayStation 3" (PS 3) and PSP "Playstation Portable"
Friend list, chat function, trophies and other "Friends" category functions
PlayStation Home
Network function in various services such as torne
(As for the rental video contents purchased with the video distribution service of PlayStation Network, since the service of PlayStation Network has been stopped since April 21, all the expiration dates have expired at the moment and can not be downloaded For customers who were unable to download after rental purchase due to the suspension of service, please contact the customer support counter of SCE for customers who could not view / listen correctly.

* PlayStation Store and "Curio City" services that involve the use and settlement of video on demand are not included.
* Torne is a service for Japan.

With regard to the introduction of safety control measures for the protection of users' personal information, together with information security special companies, the introduction of more advanced security technology, the introduction of the system, the addition of software to monitor the vulnerability, the suspicious behavior pattern We introduced safety management measures including strengthening of data security system such as introduction of warning and detection system at earlier stage, strengthening of encryption method, addition of firewall and so on.

As part of the measures to strengthen information security management on the system aspect, we established a Chief Information Security Officer at SNEI (Sony Network Entertainment International) to further strengthen information security throughout the network infrastructure, We will continue to implement highly protective measures.

Regarding the scope and identification of information considered to have been taken illegally by illegal invasion, we are continuing the investigation by a team including external investigation agencies, but the evidence that credit card information was taken out at the present time is reported It is said that they have not confirmed that there was illegal use caused by this illegal invasion.

In addition to these circumstances, SCE has established a special toll-free countermeasure in response to inquiries about resumption of service, inquiries concerning protection of personal information, unauthorized use, etc. in addition to customer correspondence counterpoints in Japan For those users who wish to reissue a credit card, after receiving cooperation from each credit card company, when the reissue fee is incurred, the SCE will announce that the expenses will be borne by the SCE.

In addition, for all users who had registered with the PlayStation Network before April 21, 2011, as a gratitude to apologies for causing inconvenience and worry and thanks for having waited, after restarting the whole service PS 3 software 2 We are offering free "Package of appreciation and apology" of two books and two PSP softwares.

◆ Game Contents

PS3 software (2 titles can be selected from the following 5 titles)
· The Last Guy
· Come to Rikoroko! BuuBuu Cocoreccho!
· Infinite corridor - Overture -
· WipEout HD
· Hustler King

PSP software (2 titles can be selected from the following 5 titles)
· It is the best of the brave or or2 PSP the Best
· Everyone's refreshment
· Patapon 2 Donchaka ♪ PSP the Best
· Little Big Planet Portable
· LocoRoco - Midnight Carnival -

Periodic update service

· Flat-rate service package "PlayStation Plus"
Users already in use: Free usage of the number of days for which 30 days are added during the service suspension period
Non-subscribed users: 30 day free subscription right provided at "PlayStation Store"
· "Weekly Toro · Station" Platinum membership card / Platinum P membership card
Users already in use: Free usage of the number of days for which 30 days are added during the service suspension period
Non-subscribed users: 30 day free subscription right provided at "PlayStation Store"

◆ Video content

Provide specific video content for free rental (details will be announced at a later date, subject to "Qriocity" account users)

◆ PlayStation Home

Offer special special personal space (free of charge)