Bandai Performs New Gundam Series New Workshop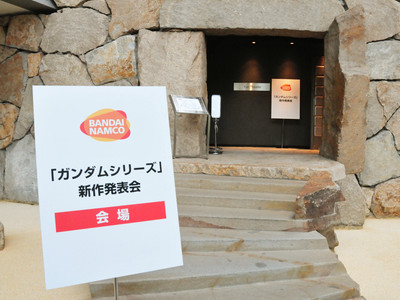 From 13:30 today, Bandai will conduct a new work release of "Gundam series".

Currently, the presentation site quietly waits for that time.

Details are as below.
"Bandai Namco future research institute" located in Shinagawa Seaside. It is a building with a number of affiliated companies of the BANDAI NAMCO Group, and the figure like a pyramid is very prominent even at Shinagawa Seaside where several office buildings line up.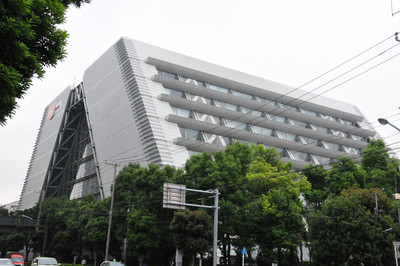 Currently, it is before the launch.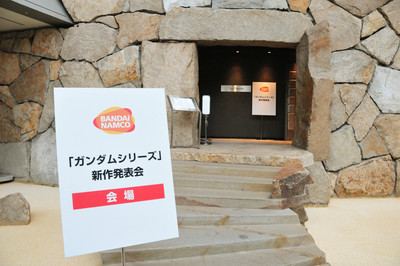 The recital started at 13:30.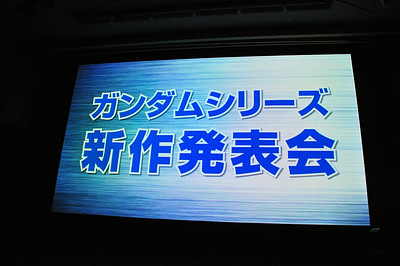 Firstly Kazunori Ueno, president of Bandai Co., Ltd. and also Chief Gundam Officer, appeared.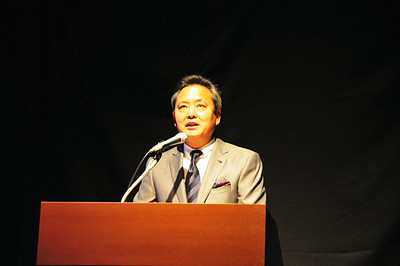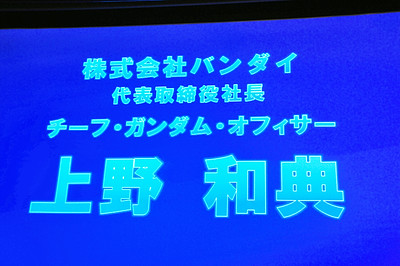 The 30th anniversary of Gundam and 25th anniversary of Gundam seeds over. President Ueno realizes that Gundam has developed as a second-generation character, also because many years of Gundam fans have families. Through such a milestone, I would like to express my respect for my work so far, but I wanted to create a new Gundam that will play a new next generation, so that I decided to send out works that are suitable for carving a new page in history Thing.

"Gundam TV series latest work"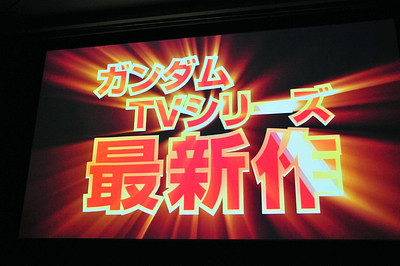 It was revealed that the new work is titled "Mobile Suit Gundam AGE".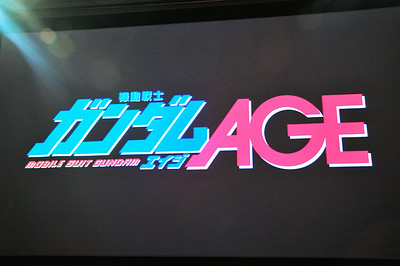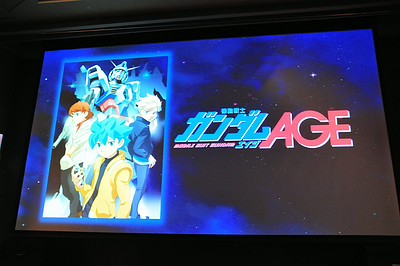 · Continued
New Gundam series "Mobile Suit Gundam AGE" started, after two years and a half to TV animation broadcasting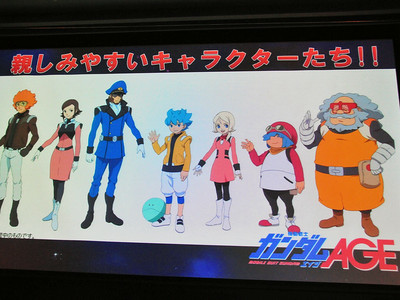 Mobile Suit Gundam AGE's first PV official movie appears on the official website and it's pretty shocking content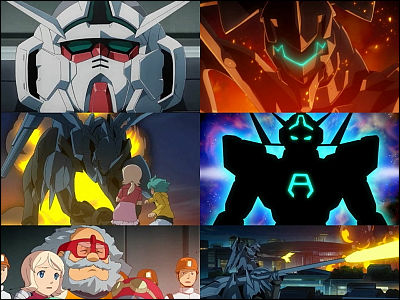 "Mobile Suit Gundam AGE" Character & Mechanical List, Staff Luxury Set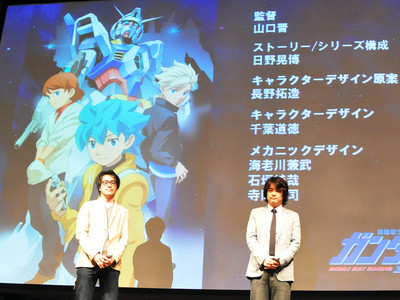 Gundam AGE 's masterpiece RPG is produced by level Five, shop front games that you can play free when you buy Gundam with IC chips, etc. New developments of Gundam AGE Various summary