Rush at the quiet Yuki station between the tunnels and the express "Muro" arrives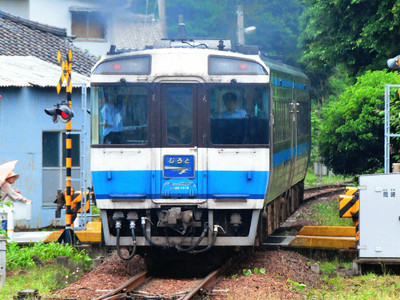 It is the JR Mugi line connecting Tokushima to Anan and Mugi through the sea. "Abalone cityIt is a place adjacent to Mugi line Yuki station, so we tried carefully looking around Yuki station.

It is a local station on the two-way two-line between the tunnels before and after, but I saw the express that the express Muroto stops.

Details are as below.
In the morning, a building where a matrix was made for abalone juice.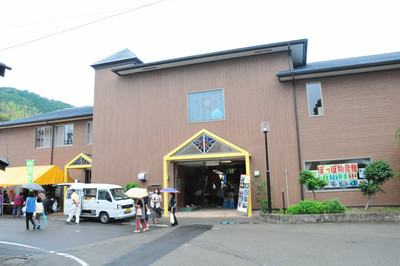 This is "Poppo Marine Fureai Hall" and it is also at JR Yuki Station.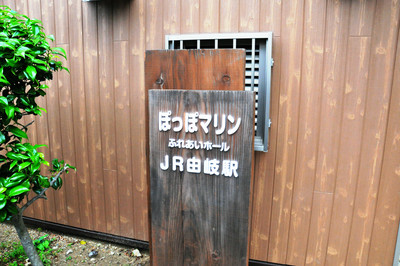 As you can see from that situation, it is an unmanned station on August 31, 2010.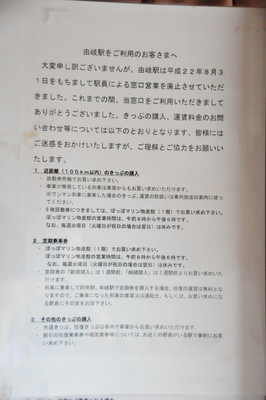 Ticket gate.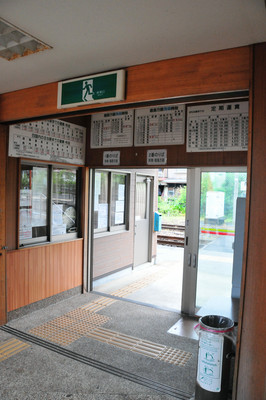 There are 15 trains a day for the Kaifu area and 16 trains a day for the Tokushima area.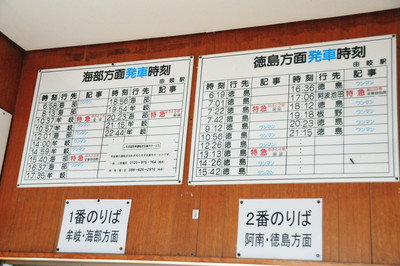 16 o'clock 21 minutes arrival to Muki (to the ocean in the timetable) seems to stop for 16 minutes until 16:37.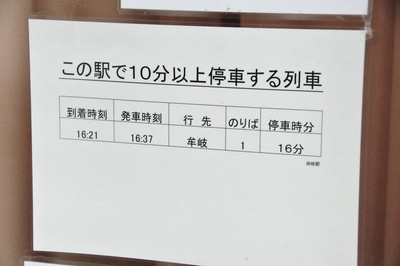 Automatic ticket vending machine.



The first fare is 160 yen, and 920 yen to Tokushima. The red letter is the charge of a limited express ticket.



Full view of Yuki station's home. The left side goes to Takamatsu / Tokushima direction, the right side is home to Mugi / Kai area.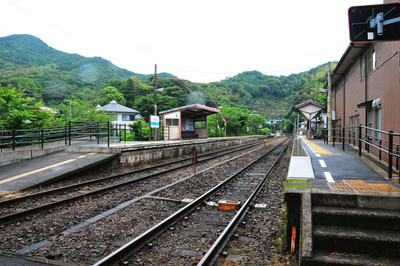 The side line which is not used now is behind the home going toward Kai.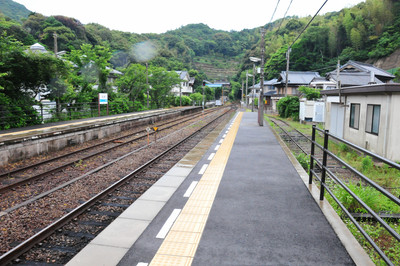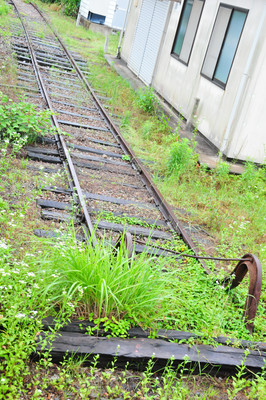 A single track tunnel continues into the mountains.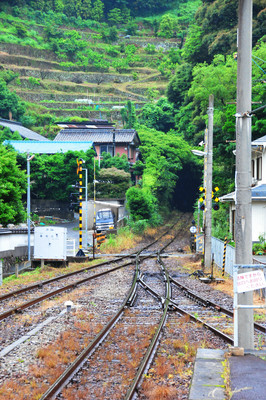 In retrospect, I will look at the sea area.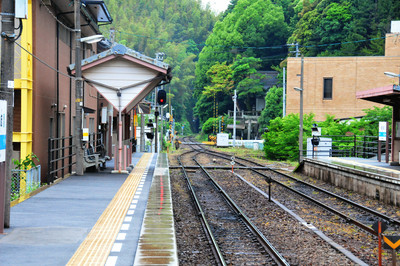 Here also the tunnel is visible.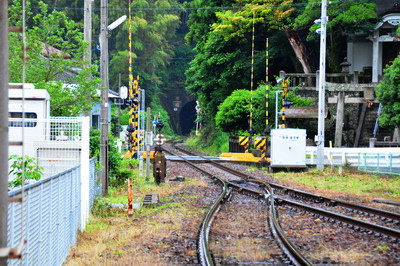 The station name mark is fairly new, and it also contains the station number. By the way, the next station next to Kaifu is the Kigi station, but Tainihama station is established as a temporary station for the sea bathing season.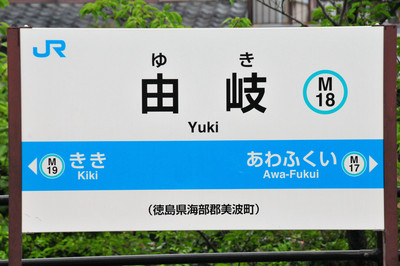 It seems that the train will come soon, the railroad crossing began to ring.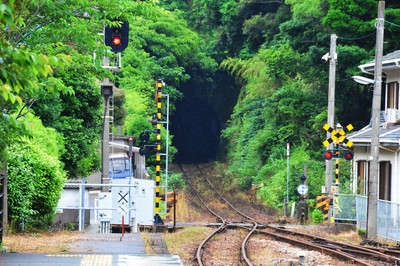 YouTube - Limited Express Muroto 1 No Yui Station Arrival


What I came was Limp. Mukuro No. 1 bound for Mugi.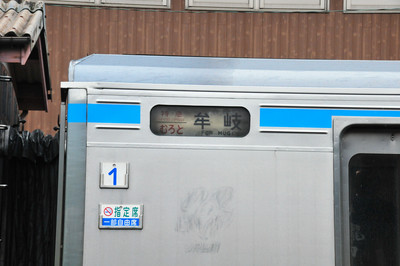 The first car was designated seat, some free seat, and the second car was free seat. Both are non-smoking vehicles.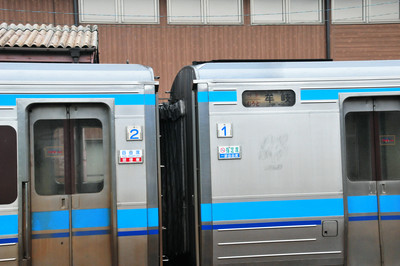 After stopping for under 1 minute, increase the engine's beat and run away to the next stop station · Nijiaza "Muro".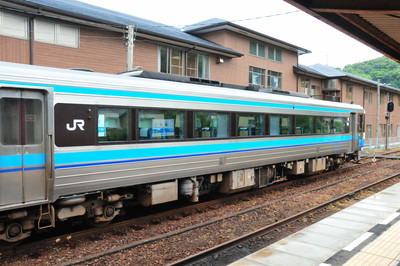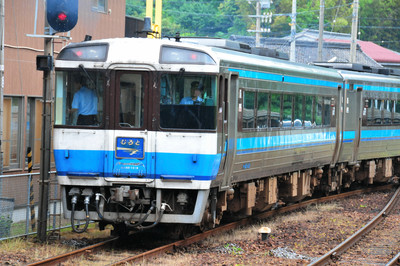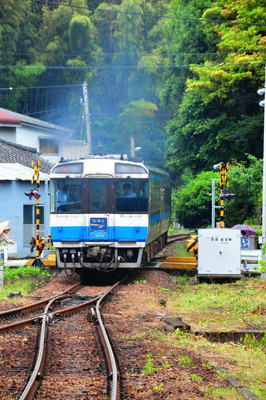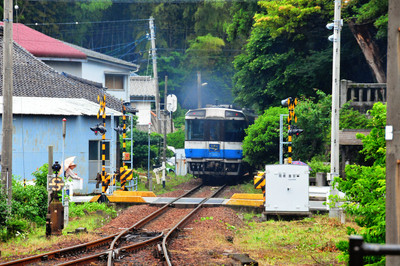 I tried moving to a position where I could see the tunnel on the side of the sea. It seems that it is not a long tunnel.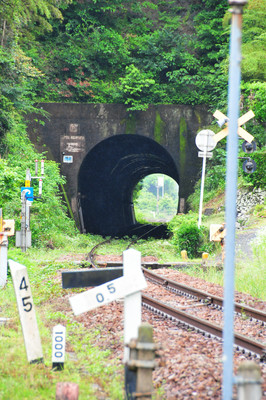 What came over from ... ...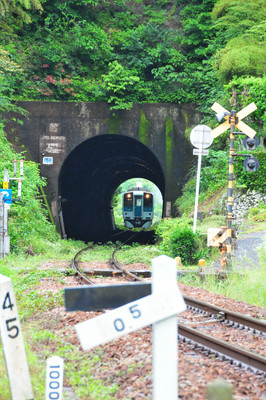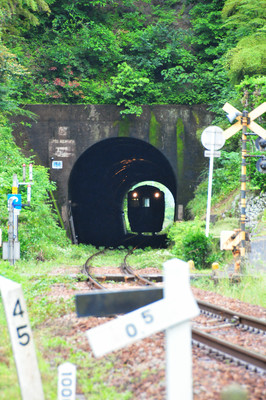 JR Shikoku 1500 Shinkansenis.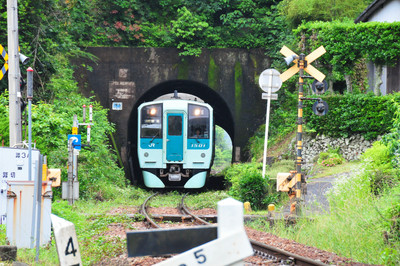 Just going to Yuki station to MugiJR Shikoku 1200 DaimyoThere was a stop, and I was seen to line up.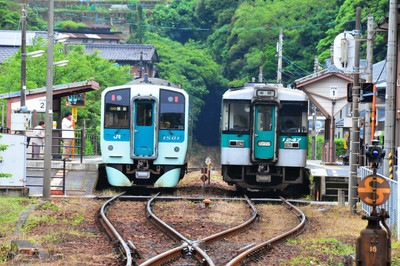 Yuki districtMuroto Coastal Quasi-National ParkBecause the sea water is very beautiful, please try people who like seafood and people who like swimming and surfing by all means.