TOP ranking top ranking of overseas traveling countries in the world 10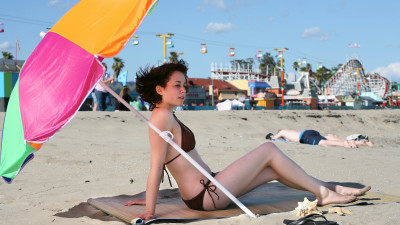 Surveyed and counted for those who returned from overseas trips, rankings of countries that are more weighty are released when traveling.

Take a holiday in America and you'll come back 8 lbs heavier | Mail Online

This survey was conducted in the UK and 2000 people asked about dietary changes and weight changes at travel destinations.

Six out of ten surveyed people gained weight and found that overall average was 5 pounds (about 2.2 kilos) overweight. But that was only average, one quarter of the people were fat over 7 pounds (about 3.1 kilometers), some people said that some 20 pounds (about 9 kilos) were fat.

The result of this survey is, as it were called "ranking travel destination ranking" so to speak, so the ranking of increasing weight by destination country is as follows.

1st place: America ... 8 pounds (about 3.62 kilometers)
Second place: resort areas around Latin America · Caribbean Sea ... 7.4 pounds (about 3.35 km)
3rd place: France ... 7.3 pounds (about 3.31 kilometers)
4th place: Italy ... 7 pounds (about 3.17 kilometers)
5th place: Greece ... 6.9 pounds (about 3.12 kilometers)
6th: UK ... 6.8 pounds (about 3.08 km)
7th place: Portugal ... 6.7 pounds (about 3.03 kilometers)
8th place: Spain ... 6.6 pounds (about 2.99 kilometers)
9th place: Turkey ... 6.3 pounds (about 2.85 kilometers)
10th: Continental Africa ... 6 pounds (about 2.72 kilometers)

About half of the respondents who answered "Weight increased after traveling" cited diets that have too much volume as a cause. In addition, 4 out of 10 people argued that alcohol was the cause, and one of 5 people seemed to comment that it was free, so-called Viking style meal was not good.

On the contrary, those who answered "We lost weight after traveling" have been walking around the journey all the time, so I am watching that if I notice it I think that my weight has decreased.

However, those who noticed that their weight increased after traveling were about half of the surveyed subjects. It seems that there were many cases that you noticed the change of your physique by seeing memorial photos etc.

It will be very open at the destination and it will make me want to eat lots of local specialties etc, but I think that it is necessary to exercise at the time of moving so that you will not regret when you return from the trip.
in Note, Posted by darkhorse_log