Free software "LabChirp" which can create with NES by clicking on NES effects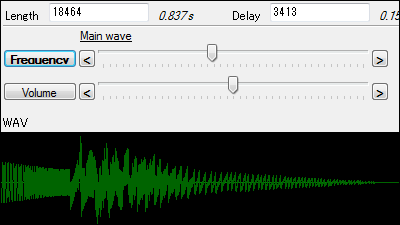 WAVFormat, you can synthesize multiple sounds into one, fine setting is also possible, if you choose the category of sound effects prepared in advance, free software that can easily create various sound effects easily is called "LabChirp"is. Download and sound effect creation methods are as follows.

You can check the sound effect samples from the following movies.

LabChirp sample sound effect - YouTube


LabChirp - Labbed.net
http://labbed.net/software.php?id=labchirp

◆ Download

Click "Download LabChirp v1.00 (78 kB)" on the above site.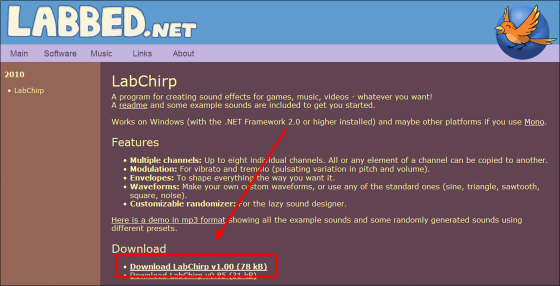 Download the downloaded ZIP fileExplzhExtract it with etc and click "LabChirp".




Launch "LabChirp.exe".




The operation screen of LabChirp is displayed.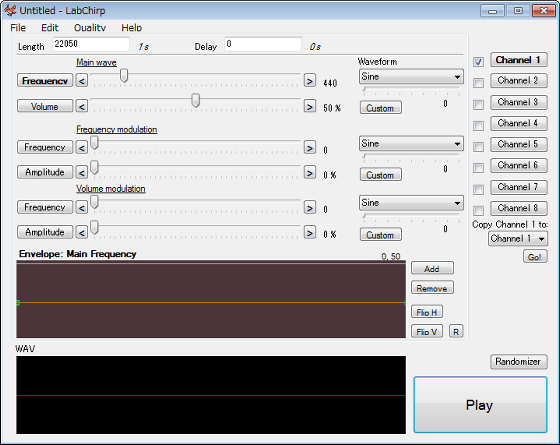 ◆ Create a sound effect

Let's create the original sound effect crispy. Click "Randomizer".



The Randomizer setting screen will be displayed, but if the bottom button is broken, you can display all the buttons by double clicking on "top of setting screen".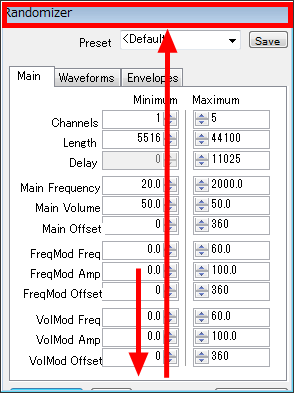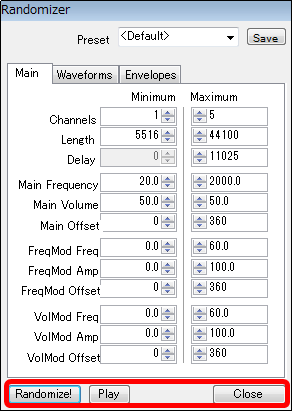 Click Preset's "triangle button" and select a category close to the sound to be created from the pull-down menu.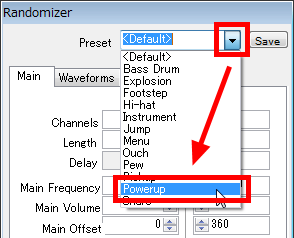 When clicking "Randomize!", The original sound effect is created, and the sound effect actually sounds. Continue until you create a sound effect that you think is this.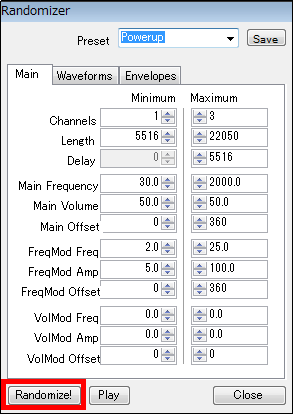 If you want to process the created sound effect, change the numeric value of "Length (sound effect time)", "Delay (time until effect sound is executed)" on the LabChirp operation screen, move the "knob portion", etc. Is required. To play the processed sound effect and check it, click "Play".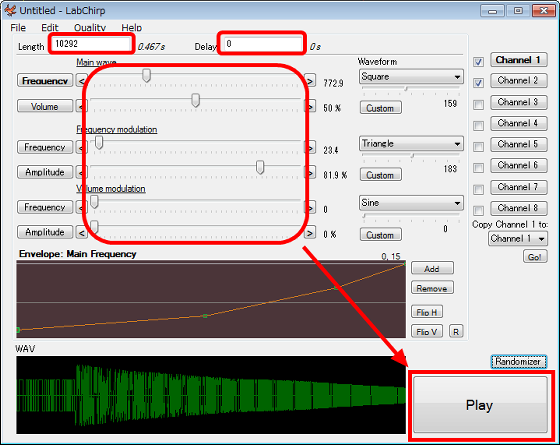 To save, click "File" and click "Save as ...".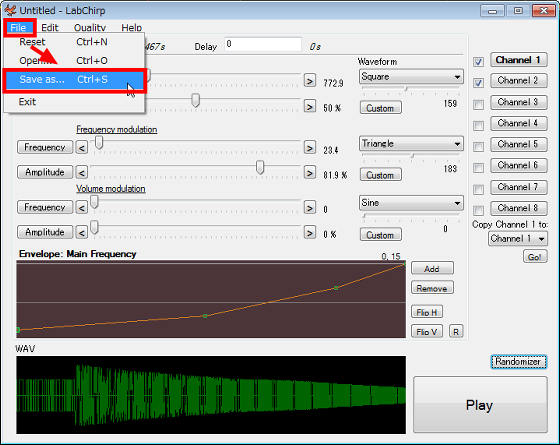 It is saved in WAV format.