We shot a real car of the carbon electric vehicle "TEEWAVE AR 1" running at 147 km / h, made by Toray, investing 300 million yen at the latest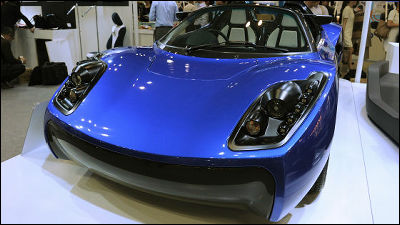 It is about 10 times stronger than iron and weighs 1/4Carbon fiberConcept model of EV (electric vehicle) made usingTEEWAVE AR 1"But"Exhibition of people and automobile technology"So I went close and photographed the real thing while touching" Petapeta ".

I made itTorayIn order to appeal the company's carbon fiber processing technology, he made 300 million yen to create a vehicle that can actually run.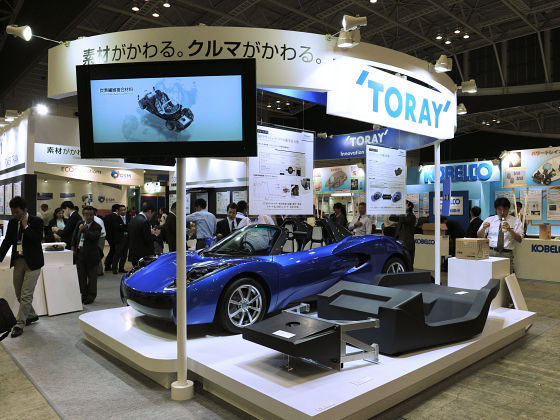 The maximum speed is about 147 km, and from the state of full charge it is possible to run about 185 km.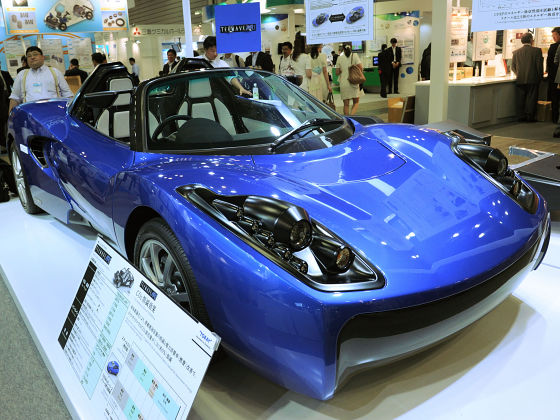 The weight of the car is about 846 kg, which is more than 40% lighter than a general electric car made mainly of metal.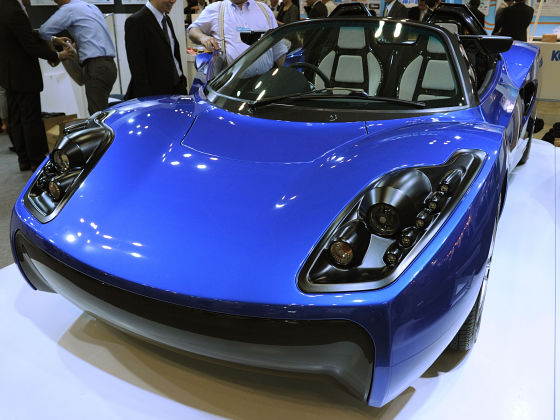 Main specifications are as follows.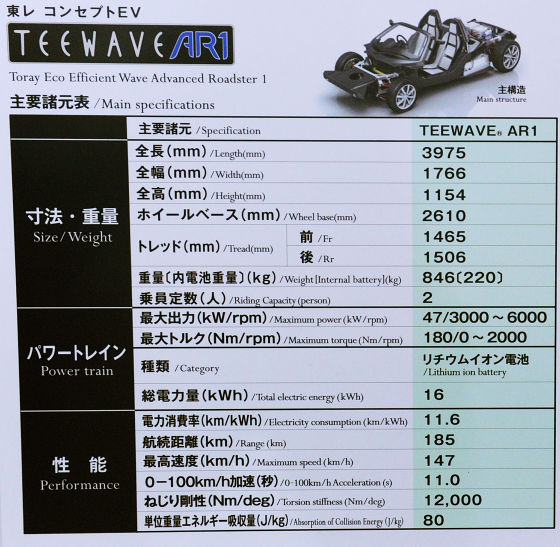 Looking from the side like this.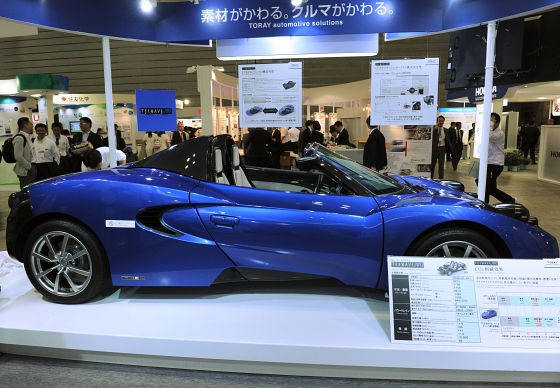 With complete sports driving specifications, I also designed and designed F1 designsGordon MurrayMr.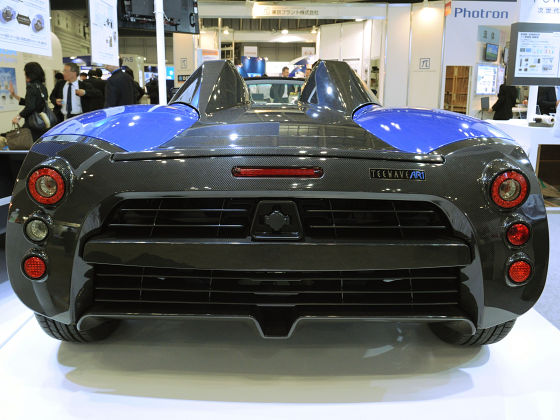 Not only the exterior but also the internal frame is made of carbon.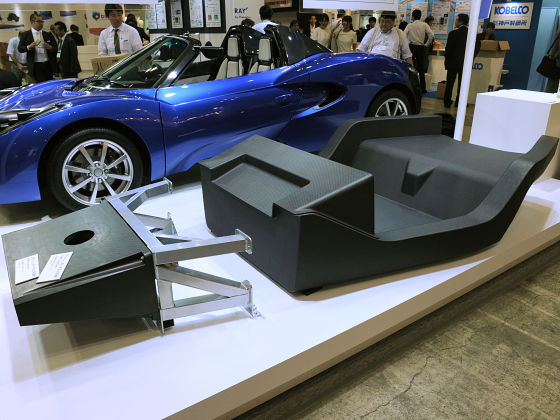 It is possible to reduce the number of parts to 1/20 compared to the stainless steel body, and the molding time is also less than 1/10.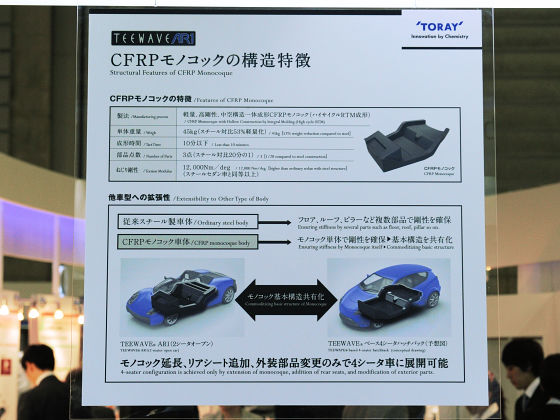 In addition, the crash box which improves the safety at the time of collision is also made of carbon, which also achieves about 2.5 times energy absorption compared with steel here.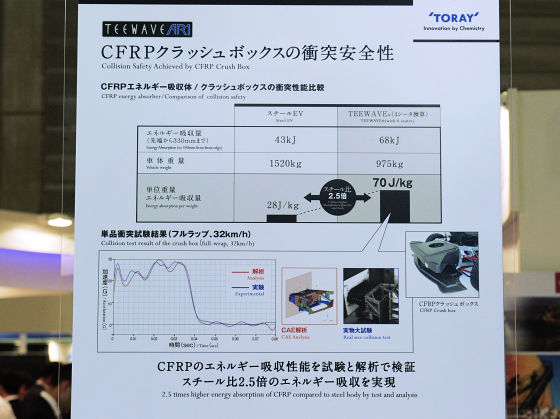 The rear part of the car body and the surroundings of the windshield are all looks like carbon feeling.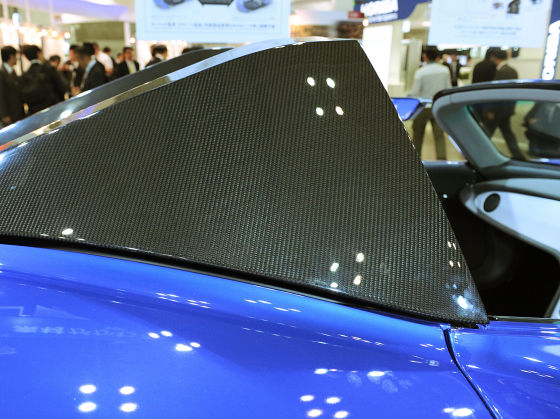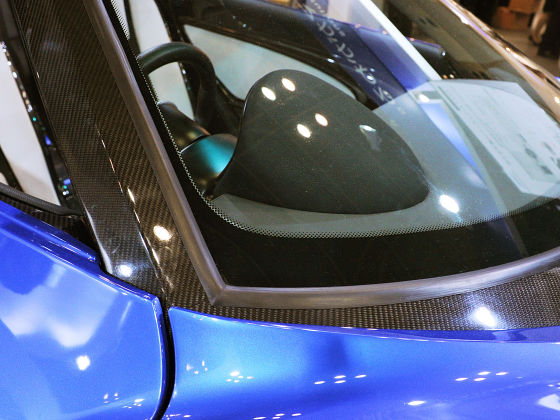 All seats and floors are made of carbon.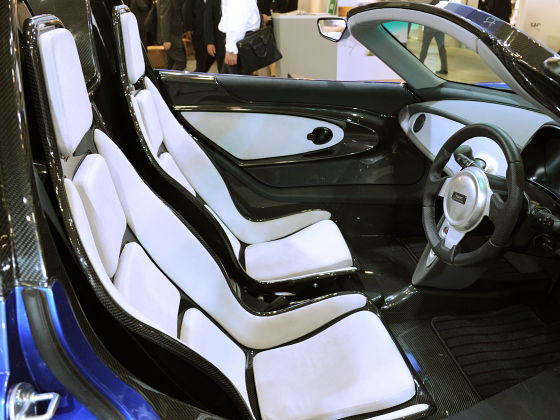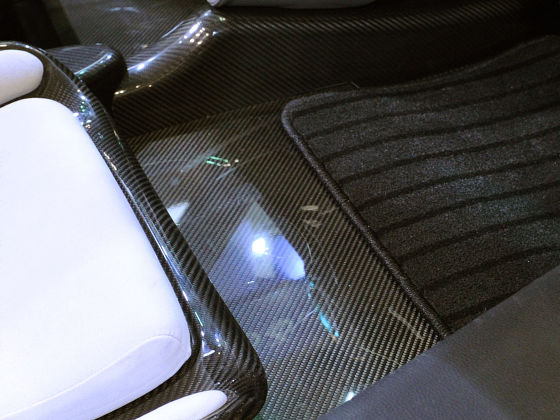 The door was very lightweight so I could open and close it surprisingly smoothly.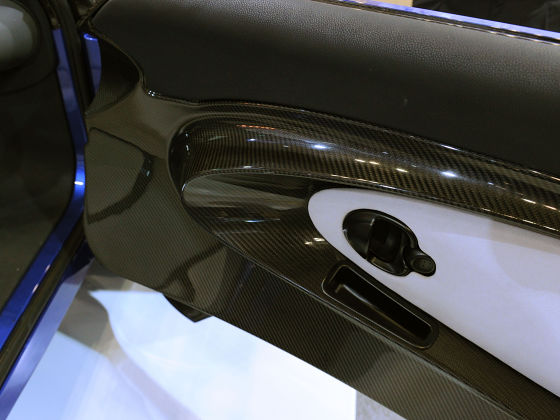 Although there is no marketing schedule for this model, Toray is to aim for full-scale supply of carbon parts for automobile manufacturers after 2015, so similar models may not be so far on the market Hmm.