"DesktopOK" which can save and restore the position of files and folders placed on the desktop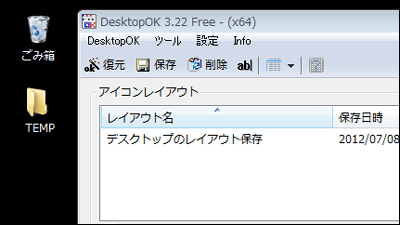 If you place a large number of files / folders on the desktop, you will delete unnecessary files and change the placement, but sometimes you do not know where you placed the files after sorting them. Free software 'DesktopOK"You can save the previous layout, so you can use it when searching for files and folders whose layout has changed, which is also useful when you want to change the layout to try.

For downloading and operation method from the following.

Download DesktopOK 3.22
http://www.softwareok.com/?Download=DesktopOK

Since I am using 64bit version of Windows, click "DesktopOK_x64.zip" on the above site.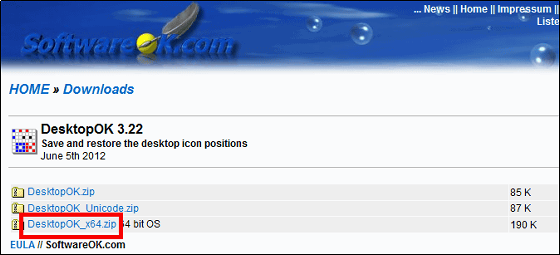 Download the downloaded ZIP fileExplzhUnzip it with "DesktopOK_x64.exe" launched.




The operation screen is displayed.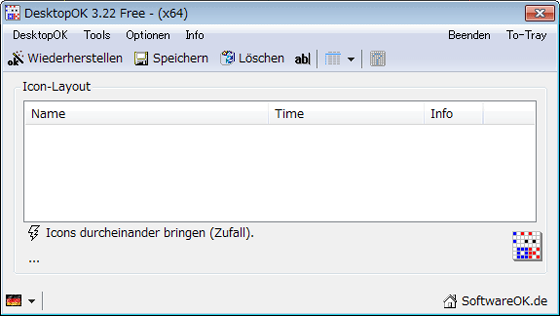 First of all, in order to display Japanese, click on the bottom left button and click "Japan Japanisch".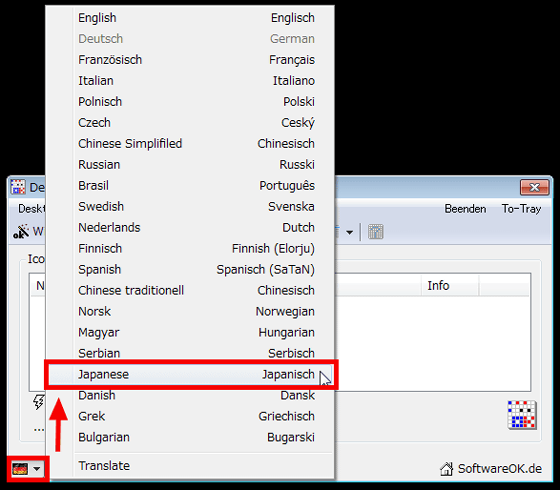 Operation method

When saving the icon layout on the desktop ......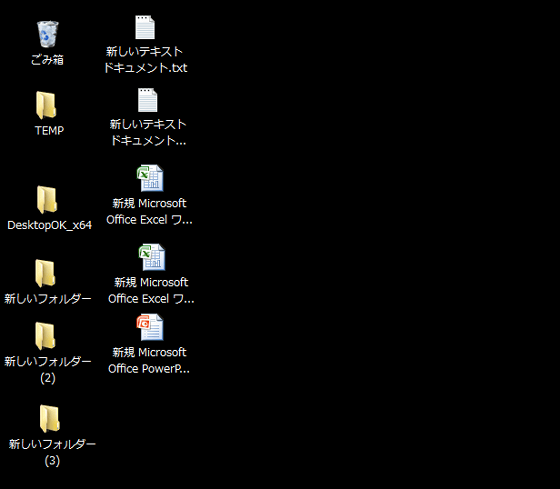 Click "Save".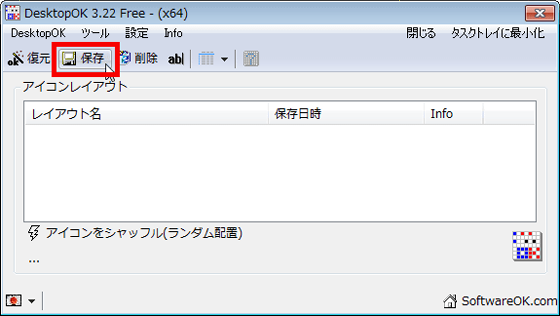 It will be saved immediately.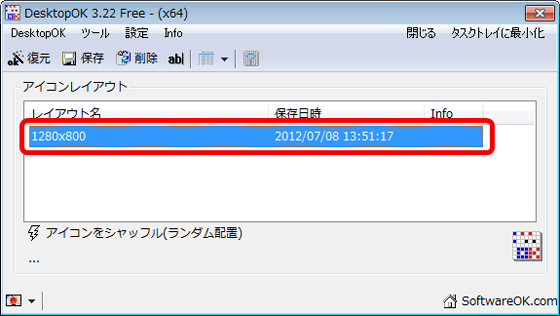 If you want to return to the saved layout after changing the layout on the desktop ......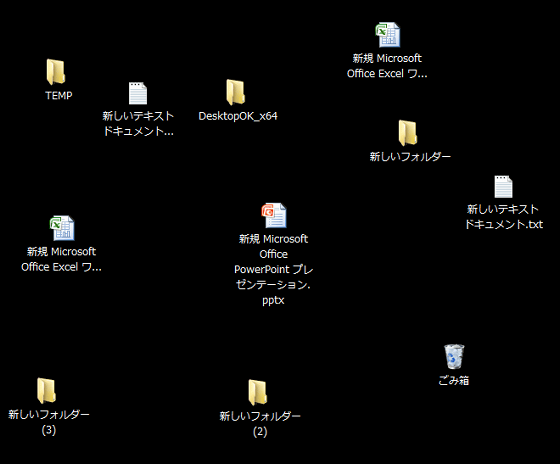 Click the layout you want to restore and click "Restore".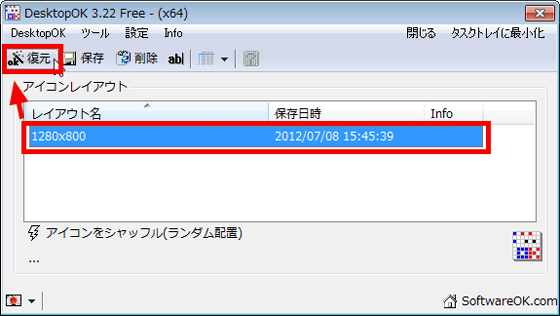 I returned to the layout I was saving. However, if you move the icon to the Recycle Bin instead of on the desktop, that icon will not return to the desktop.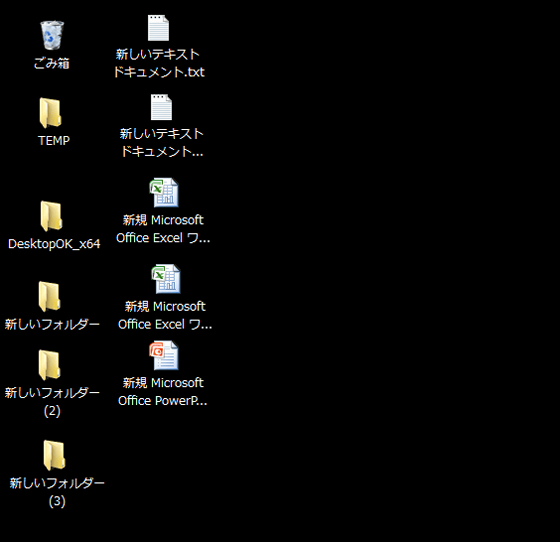 To delete a saved layout, click on the layout you want to delete and click "delete" OK.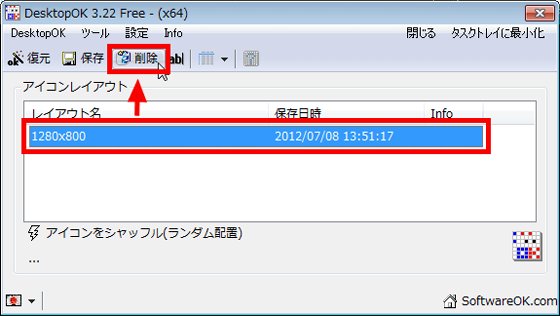 You can also save the layout of the desktop automatically, you can specify the time interval to save, save number, etc. from "Auto Save" by clicking "Setting".