Desktop & notebook PC shipments Manufacturers worldwide ranking top 5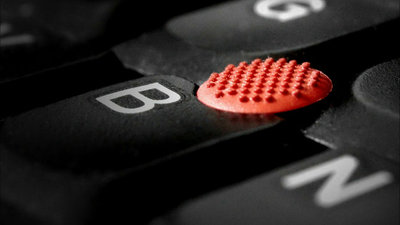 ByAdrian S Jones

US IT specialized market research companyGartnerAnnounced on October 10 (Wednesday) reports the top five shipments of the global PC market in the third quarter of 2012 (July-September quarter).

Gartner Says Worldwide PC Shipments Declined 8 Percent in Third Quarter of 2012 as the Market Prepares for the Launch of Windows 8
http://www.gartner.com/it/page.jsp?id=2194017

According to GartnerLenovo (Lenovo)Shipped about 13,770,000 units, which is 9.8% higher than the same period of the previous year, accounting for 15.7% of the market shipment unit share, and it seems that it was the first company to be the company. We have kept the lead since the third quarter of 2006HP (Hewlett-Packard)PC shipments decreased by 16.4% from the same period last year to 1.355 million units, with a market share of 2% with a market share of 15.5%.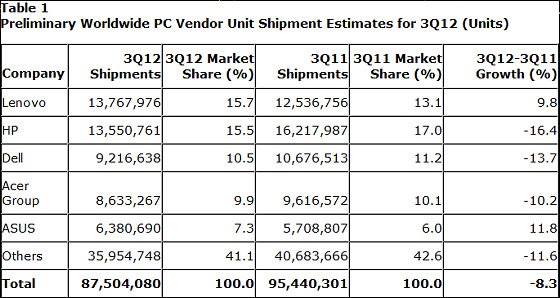 Following these, third placeDell,4thAcer (Acer), 5th placeASUS (Ace)Result. Among them, ASUS is the highest among the top five, up 11.8% from the same period last year.

Meanwhile, the US market research companyIDCofReportAccording to the results, HP has a different result from the report of HP, ranking first in the ranking with HP, Lenovo in second place, but Gartner's report "IDC survey is extremely importantWork stationIt is a more comprehensive survey including the field. According to this report HP is No. 1 in PC shipments share "commentdoing.




In the market as a whole, world PC shipments are down 8.3% to 87.5 million units, mainly due toWindows 8Gartner says it is due to the appearance of its appearance.