Add-on for Firefox "Textarea Cache" to restore characters erroneously disappeared while entering form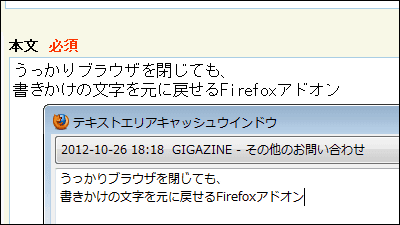 To inquire about sentences and so onFormAlthough you may unintentionally close the browser and rewrite the sentence when you are entering long into the Firefox add-on for "Textarea CacheYou can easily restore the disappearing sentence by using ". For installing and operating the add-on, please see below.

Textarea Cache :: Add-ons for Firefox
https://addons.mozilla.org/en-US/firefox/addon/textarea-cache/

Go to the above site from Firefox and click "+ Add to Firefox".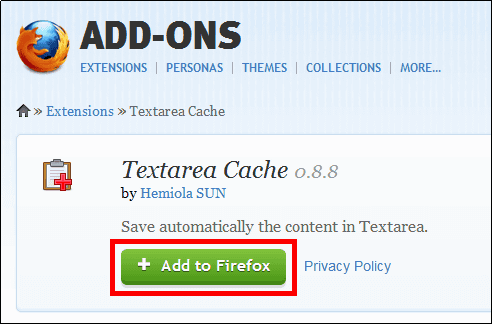 Click "Install now".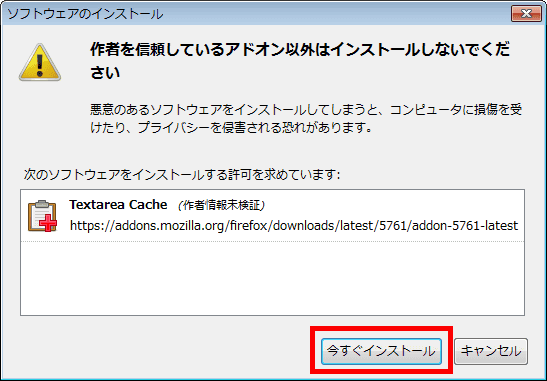 Click "Restart Now" and restart Firefox to complete the installation.




◆ How to use
For exampleHotmailIf you close the browser accidentally or the browser falls down while writing the mail body using such as, you may rewrite from the beginning the written sentence disappears.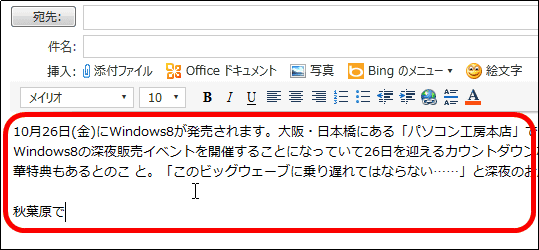 If it is Hotmail, a draft will be created automatically by a certain time after a certain period of time, but even if it is not saved properly like this.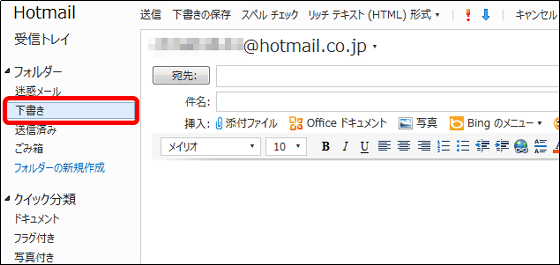 In such a case, the add-on icon is displayed at the lower right of Firefox, so click on this icon.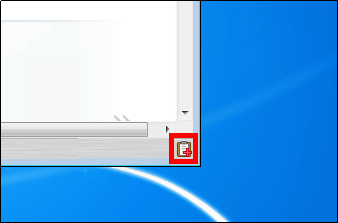 Then, the screen where the disappearing sentences are saved is displayed.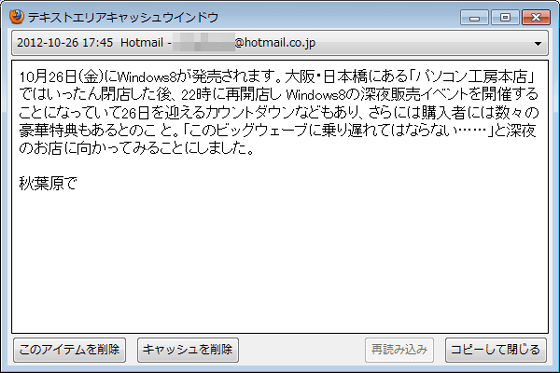 Click on the drop-down list at the top and select sentences that have disappeared from the history of automatically saved inputs.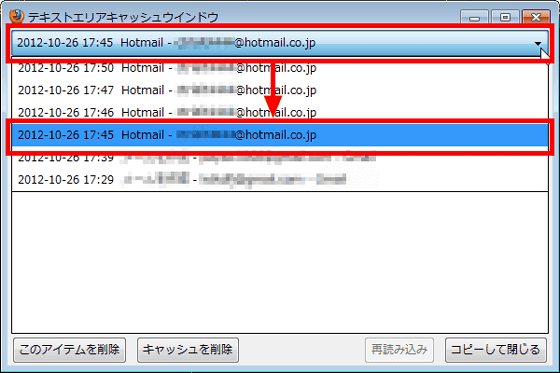 Click "Copy and Close".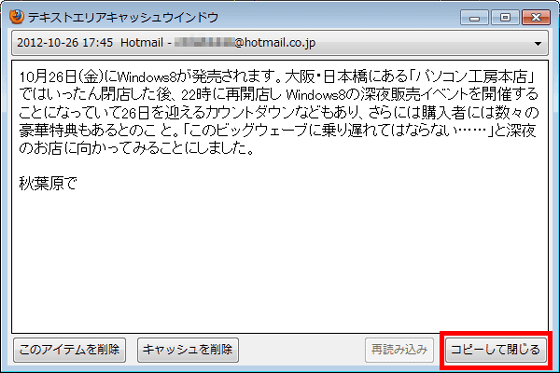 You can restore it if you paste it in the mail body afterwards.