"Japanese animation is fun!", 4 pieces of whole body was released "Animation Mirai 2013" Completed showcase preview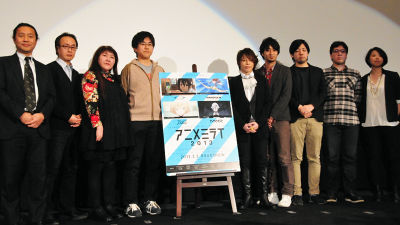 Shinjuku Baltu 9 on February 21 "Animation Mirai 2013"The preliminary demonstration preview was held. This year Gonzo's "Dragon - RYO -"Little Witch Accademia"Arve · レ ズ ル"Death · billiards"Were produced, and at the preview show, Takahisa Nishikawa, a public relations ambassador and producer of each company, talked about the thoughts that this project would put on.

Animation Mirai [animemirai]
http://animemirai.jp/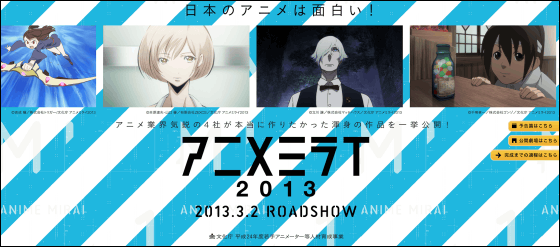 Arrived at Shinjuku Baltic 9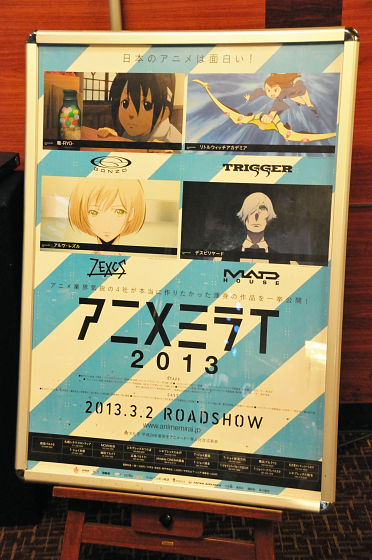 Work materials etc are exhibited in the 9th floor lobby.



This time, responsible for the moderator of the preview screen was Nippon Broadcasting'sYoshida Naotohiannouncer. Also known as an animation fan, he is a product manager at "Animation Mirai"Daisuke OkudaWhat is Mr.?High school classmatesThere is also a magical edge.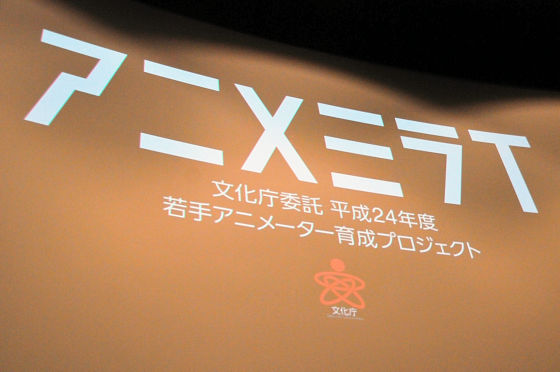 Yoshida Anna:
Although the name of the country called "Agency for Cultural Affairs" came out, I understand that it will somehow become a hard atmosphere, but it is okay to welcome with a more lively atmosphere. It is easier for them to feel like each other (lol) It is Yoshida Naoji I will act as chairperson of today. Thank you. Although it is a precious place but the moderator is in a state of broken arms, since it is an announcer rather than an animator, I can work even in this state, so I think that you can keep in touch with me without noticing it. First of all, we will greet you from Mr. Takahito Oki, Department of Cultural Affairs, Agency for Cultural Affairs.

large tree:
It is a big tree of Agency for Cultural Affairs. Thank you very much for attending the preliminary show preview of Animation Mirai today. First of all, I would like to thank each production company and director who worked on human resource development in the work making and completed the original works of great work in a short time. Actually I do not know well about this world, so I would like to forgive even if I say something terrible.

As for "young animator training business", I will tell you about whether country will dare to introduce tax as it dares to enter into the industry and make every effort to make money.

The animator is stepping up while doing work every day, finally becoming a director It becomes possible to be able to make a good thing, and when I go to the world "What made in Japan is amazing, it is said that quality is high" I think that is ideal. I think it is a pride for all people in Japan, and I think that it is for that reason to support as a position of the government office. Young animators who made the work are also said to be "chosen", so please do not forget such things. At the same time, I think that training animators will lead to high-quality animation making, but at the base we are born with Japanese brand animation while being supported by domestic people, overseas people, various people. In the industry as a whole, I also want to think about what you can do from the viewpoint of making people, in order to enhance the quality of Japanese animation, I also want to establish such a place.

Recently, there are many places to work animation at vocational schools and universities. There is a part that I do not understand whether it will be possible to engage in Japanese how to engage with it, but the feeling that "I want to make good animation" is the same. I hope that you will continue to cooperate in the future.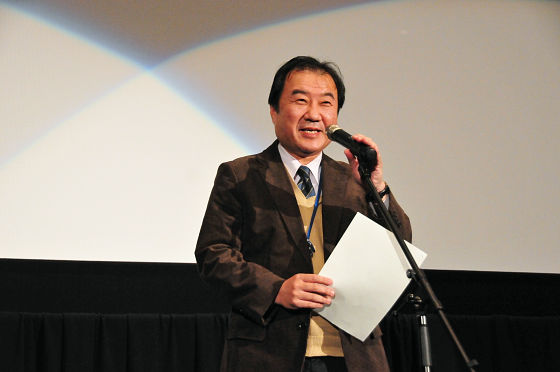 Next was the entranceJapan Animator · Directing Association (JAniCA)Toshiyuki Inoue, the representative director of the company. He is also an animator himself, recentlyEvangelion New Theatrical Version: QHe served as the director of drawing.

Inoue:
I would like to thank everyone for JAniCA representative.

Animation Mirai is "animator training business", so the first thing is to nurture young people. However, as a hidden meaning, I also have experience, but when I was asked for teaching I could not put into words well what I knew in my own words, I knew when I tried to teach what I thought I knew You may notice that it was not. Although it is not limited to the animation industry, it seems that this same thing happened to the middle-ranking people through this project. I think that that is more meaningful to the animation industry.

In the animation industry, I neglected to tell the animator 's technology as words. I think that is one reason that young people do not grow up. Through this project, I feel that there is a growing mind that words are words that it is difficult to speak, even if it is somewhat, I hope to spread to the industry. I think that the direction shifting the industry may be more significant than the direct thing of nurturing young people.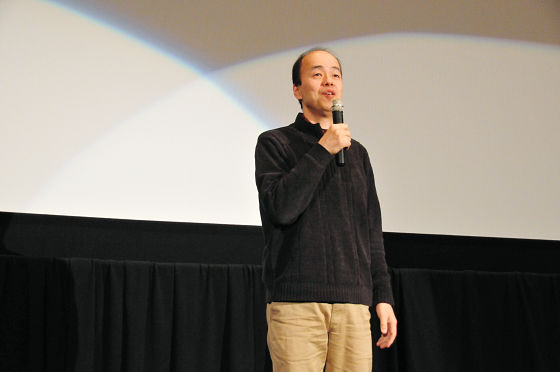 Yoshida:
Is not it not necessary to activate not only young people but also industry as a whole, or will it lead to cultivating skills? I am thankful that you are rushed to work today while your work is busy.

After this, the director and producer who produced the 4 works of this time gathered together to take a picture. From photo leftGonzo Co., Ltd.Ishikawa Shinichiro Producer, "Ryu-RYO-" directed by Chiaki Koichi,ZEXCS limited companyKawasaki Tomoko Producer, "Arve · Rezul" Director Takeshi Yusuhara, Ambassador Mirai's Ambassador for Public RelationsNishikawa Takanori, "Death Billiards" Director Tatsukawa Jo,Madhouse Inc.Takuya Kaki Producer, "Little Witch Academia" directed by Yoshinori Yoshinori,Trigger CorporationNaoyuki Tsutsumi Producer.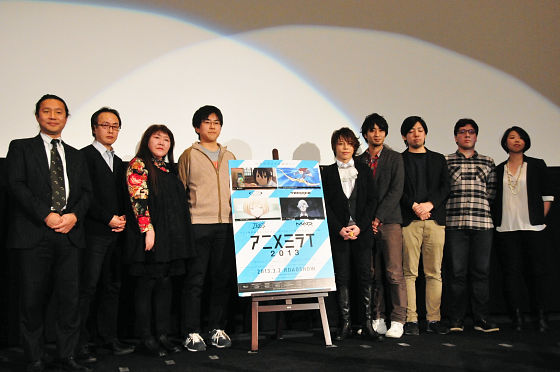 Nishikawa talked about animation Mirai after shooting.

Nishikawa:
It is Toshinori Nishikawa of ambassador of public relations of animation Mirai. Two years have passed since I began to involve. Three years have passed as a project, but as more companies participate in Animation Mirai every year, we have nearly doubled the plan compared to last year, and 4 films selected carefully from now will be screened from now. I myself went to Singapore last year and I am going to the United States this year. Foreign countries are paying attention to Japanese pop culture and I think that the forefront is the animation production site. I may also be involved in a thematic song etc, but in Japan, resources are scarce and industries are losing energy, so what is the service as to what we have to export I feel the heavy responsibility that we should be responsible in the position to disseminate the things without shapes, cultures and cultures. While continuing to connect with various people through animation, I would like to continue to support you in cooperation with all of you, in order to create more and more unique things in Japan. I wish for your continued support.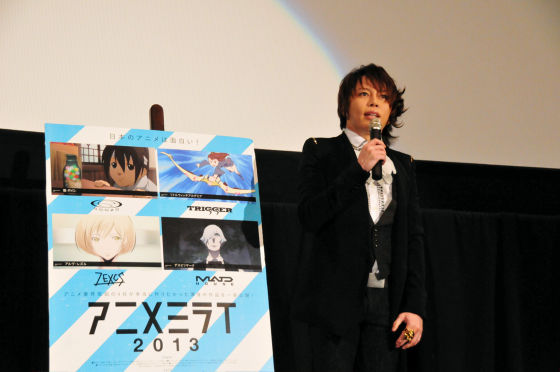 Nishikawa is participating in "Ryu - RYO -" this time with voice actor, and "Valvrave The Liberator"It was supposed to be in charge of a theme song by pairing with a popular voice actor Mizuki Nana, and the story was excited with Yoshida Anna.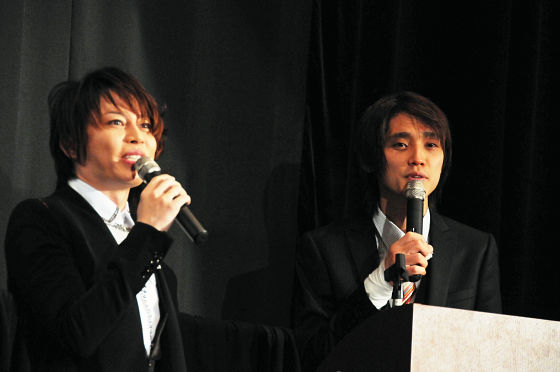 Before the screening, also talks from producers of each work.

Gonzo Ishikawa Producer:
Thank you for this opportunity. In this project I talked with Chiaki coach, Takaoka-san, but I think there are two very important things. In the work, usually an animation production company can not cut the company without doing business priorities, so it will be the center of the work with an original work which is definitely a business. When doing the original also "becoming something that can be sold first", works with high artistic or work that can not be achieved in the usual, this time we will challenge the challenging thing of doing historical dramatic works straight I decided to talk, but I think that this is an animation flyer.

Another thing is not to use an advertisement, but it seems that it was possible to do it though it was not quite handy to work on such a work as a newcomer animator would take in a theater. One newcomer went out of the TV series he was involved in, joined the animation Mirai this time, and returned to the TV series after the end, it seems that the staff of the new staff was saying that his arm was quite up. I am very grateful to have such opportunity.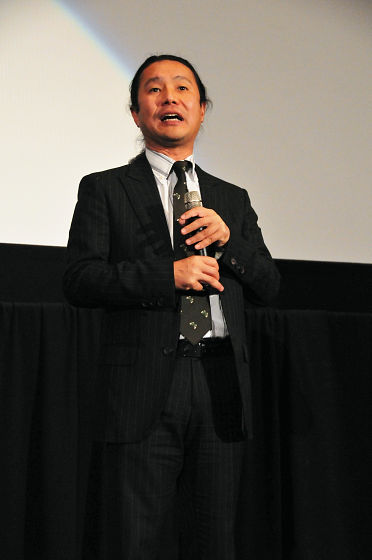 ZEXCS Producer Kawasaki:
I would like to take this opportunity to borrow the power of Animation Mirai and thank the Agency for Cultural Affairs and Animation Mirai for helping to foster young animators with "Arve · Leslures" produced by our company.

People of animators who participated this time, I think this will start. How will you connect the things you got here to the future? I would like to show you the works that will be produced numerous in the future. I think that some people will become more animated, character design, and director as soon as possible, but I will be proud of what I have set up for this place and I will be able to do my own work someday I hope you have a dream and do your best in this industry. This time, Mr. Yuhara of the director, Tsuchiya of the character dealer, Ms. Yamaguchi who is in charge of the scenario, this people are also the first big deputies. I think that there was a lot of uneasiness for the first time, but today I was greeted with all the power that you can have until the last minute. I can not thank you, I really appreciate it.

I am convinced that these young people will pull the next animation industry and say it. What we can do is to seriously consider how we can support them. As a production company, I would like to be a company that can give creators to this world alone.

Although you will see the work by everyone after this, I think there are places that are still immature. But I'd appreciate it if you can watch it with warm eyes, "Arve · Rezle", which is not the past or future of young creators, who has exercised the power of the present.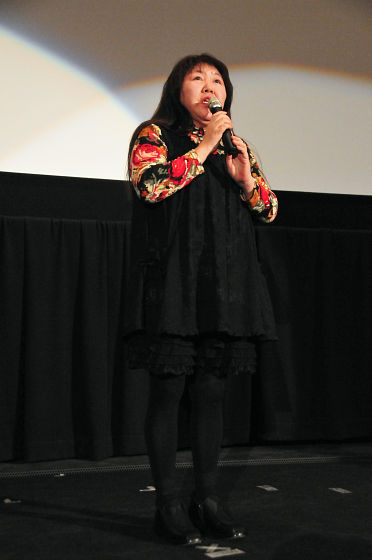 Mad House Kaki Producer:
In Madhouse, I made a work called "Death · billiard". It is a perfect original work whose director Tachikawa was also responsible for the script. In the scene of animation, recently, there are a lot of things that are progressing with the original work, having been able to participate in preparing such a stage making the original, animation Mirai itself has the purpose of training young, but as a company It was a nice experience. I think that it will be a property to proceed as if this is connected next.

This time, we did youngsters in the state of almost newcomers at Madhouse. To Mr. Kurita who entered as a middle-ranking and drawing director, I think that I am thankful for teaching a rookie such as "How do you draw a layout?" From scratch and creating a work It is. Although the work itself, from various stages, it is said that it is "like a mad house" from the contest stage before it starts, there may also be people who understand the meaning, but in particular it is not made with a director and a mad house like thing However, I think that it is a work with color.

As for contents, I will not say it on this occasion in case it will be spoiled, but I hope to become a work that you can feel something after seeing it.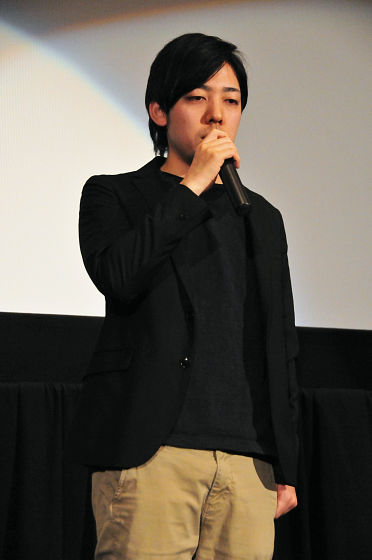 Trigger breakwater producer:
I will briefly say that the schedule is pushed. As for the contents, there is no technique to evaluate only to see it, but I think that I was made with young children with confidence. I would like to continue doing this work as it is, so I would like to do as a company, so I hope you enjoy it.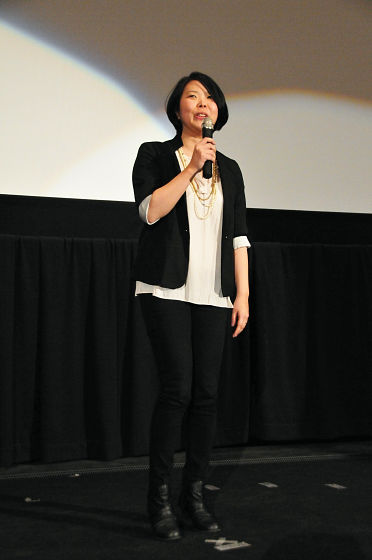 After the screening, Nishikawa and Yoshida talked about their impressions.

Nishikawa:
In this time, there are various cuts from the times to the magical girls' things, and it feels like a lot of young people go over the hurdles to express in a short time.

Yoshida:
Four works were also interesting as a work. At first, Nishikawa was also from "Ryu-RYO-" who was also participated as a voice actor.

Nishikawa:
Until now it was a time to deliver what was completed as a publicity, but it was great that we shared the difficulties in the process as a result of participation. Depending on the person, it may be seen by prejudice, such as animation still being children's things. However, I strongly felt that not only young people but also elderly people could be delivered by making various things like this.

Yoshida:
I thought that there are parts that have been enjoyed by having services like cat ears on the other hand, although the era verification is fine.

Nishikawa:
As for "buddy", English comes out and it seems to be a sea monkey.

Yoshida:
I also thought that it was like Sengoku BASARA.

Nishikawa:
I thought, but I thought it was better not to say (lol) Because the production company is different from BASARA.

Yoshida:
But I saw staff roll and I. G was in there.

Nishikawa:
Oh, Sunrise too, or something (laugh)

Yoshida:
Then "Arve · Rezle".

Nishikawa:
I love this view of the world. I think that there is something that human beings think about from the point of view of their own lives as a near future fictional story. Also, even though it is a cultural agency, there is a tremor sway.

Yoshida:
Girls, are not you dressed in a long scene? And.

Nishikawa:
Although there is a cultural agency next to me, I thought that it would be a serious thing with light if it was late-night animation, such as "Uh!" Or "Oh, that's right, it's delicious".

Yoshida:
By the way the manager seems to be 23 years old.

Nishikawa:
As director can make such kind of stuff, "Is money out from the country? I do not know, I want to see the tremor sway! Everyone, if you definitely feel that you can make your own favorite work if you are in a position of director or director.

Yoshida:
Even if you override the intention from the manager, it will be fine even if you correct it (laugh). And it is "Death billiard".

Nishikawa:
This is not a matter of course as we are in the middle, but it was like a mad house.

Yoshida:
Grandpa was a big success.

Nishikawa:
While there is a work that worries about the continuation like "Dragon - RYO -", I thought that this work was completed in a short time and that it was also technology.

Yoshida:
And although it is "Little Witch Accademia" I saw last.

Nishikawa:
I only think that it is a trailer to say clearly (laugh), this will be 1 hour 30 minutes, 2 hours or so, do not you think?

Yoshida:
Whatever you think about this is not a setting that fits in about 30 minutes of work.

Nishikawa:
As this is the first part, there will be around this and there will be no choice but to watch over her growth.

Yoshida:
I want to watch, when returning this backwards we are asking "I want you to watch over."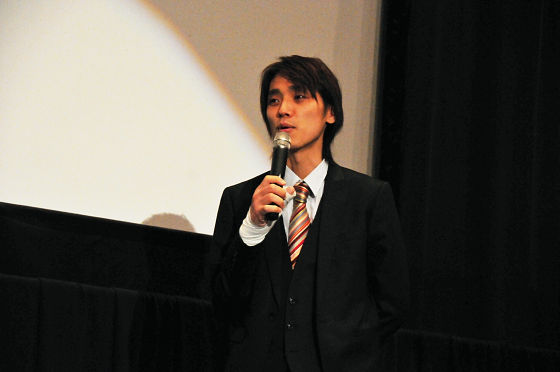 Nishikawa:
I felt the number of sheets.

Yoshida:
I am surprised that the artists are doing this way (lol) But it is a sense when I am watching Disney.

Nishikawa:
The goodness of movement and the expression of the character were good.

Yoshida:
Although it is an animation of Japan, animation which multiplied number of sheets is impressed.

Nishikawa:
Because I wanted to tell you that "everyone's efforts have certainly been communicated to the recipients." It was truly amazing once we could swing trembling with that.

Yoshida:
Thank you very much for your input that we introduced 17,000 cards. As an anime fan, I am struck by the Agency for Cultural Affairs and I am able to see four Ryosaku.

Nishikawa:
And it was good that the color of each production was properly displayed. Just to tell and teach, not just to educate young people, it was good to have properly delivered the goodness and charm of production to the recipients. Thank you very much, everyone.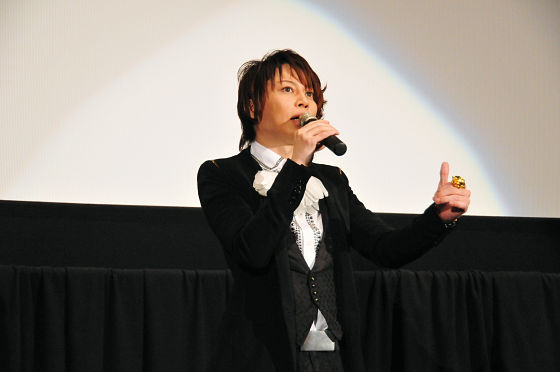 Yoshida:
If you think that the technology cultivated in this field will be reflected in the work in 5 years, 10 years later, expectation will increase as an animation fan.

Anime Mirai is scheduled to be a national road show on Shinjuku Baltic 9 and others from March 2 (Saturday).

◆ "Ryu - RYO -" Staff & Cast
Director · Acoustic director: Koichi Chiaki
Producer: Shinichiro Ishikawa
Screenplay: Chiaki Koichi, Ayana Yuniko
Music: Hitomi Kuroishi
Production Producer: Shingo Okuyama
Production Production: Aki Okamura
Character design: Takaoka Junichi
Painting guidance: Takaoka Junichi
Assistant Director of Screening: Hideo Shibuya
Assistant Director of Screening: Sayaka Takase
Medium-sized original: Chie Saito, Toshiko Takechi, New wife Ru fiber
Young original drawings: Hiroki Itai, Keiko Iwata, Saku Osato, Takayuki Nakao, Yusuke Masuda, Ai Atsushi

RYO: Yuki Aki
Black: Misako Hotobuki
Sakamoto Ryoma: Keiji Fujiwara
O dragon: Chino Aiori
Hijikata Kozo: Tomoyuki Morikawa
Nakamura Hanjiro: Ono Yuki
Shintaro Nakaoka: Shinya Takahashi
Toshimichi Okubo: Takanori Nishikawa (Ambassador of Animation Mirai)

◆ "Arve · Rezle" Staff & Cast
Director: Tatsuya Yabara
Producer: Tomoko Kawasaki
Original plan · Screenplay: Yu Yamaguchi
Producer Producer: Shinji
Producer: Shinji Shinohara
Character design draft: Saiki
Character design: Kei Tsuchiya
Concept design: Naohiro Washio
Mecha · Prop Design: Katsuyuki Tamura
Director of drawing: Kei Tsuchiya
Young original guidance: Yasunari Nitta, Miyuko Yatsu
Young original drawings: Eri Murota, Nana Fujiki, Hirohata Kawase, Seijiro Nagaya, Tatsunobu Inamatsu, Kazuaki Inama
Video inspection: Mai Okubo

Mikage prosperity: Jun Fukuyama
Mikage Mikage: Eri petit Kitamura
Hira Sakaide: Yoko Higaka
Tsuzuki's view: Narita sword

◆ "Death · Billiards" Staff & Cast
Director / original draft: Tachikawa Joe
Producer: Takuya Kaki
Original: Yu Tachikawa / Mad House
Production Production: Kei Miura
Character design: Shinki Kurita
Prop Design: Kobayashi System
Drawing Director: Shinichi Kurita
Medium-size original picture: Hiroyuki Horiuchi, Yuichi Takahashi
Young original drawings: Aya Suzuki, Tatsuhiko Komatsu, Naoko Nani, Osamu Ogata, Riko Mishima, Izumi Murakami, Hiromasa Yanagi

Bartender: Maeno Tomoaki
Man: Yuichi Nakamura
Old man: Jun Namiki
Woman: Seto Masami

◆ "Little Witch Accademia" Staff & Cast
Director / original plan: Yoshinariyu
Producer: Tsutsumi Tsutsumi
Screenplay: Masahiko Otsuka
Production Production: Tsutsumi Tsutsumi
Character design: Sachi Yoshinari
Art setting: Sunday Yoshinari
Drawing director: Yoshinariyu
Medium-size original picture: Yusuke Yagaki, Takeshi Hori, Mai Yoneyama
Young original drawings: Yuuto Kaneko, Masaru Sakamoto, Shota Sanniya, Yuuro Tagashi, Shuhei Solder

Akko: Megumi Ban
Lotte: Fumiko Orikasa
Suushi: Murise Murase
Diana: Yoko Higakasa
Old teacher: Naoko Kyoda
Instructor: Minami Takayama
Shiny Chariot: Noriko Hidaka

© An Agency for Cultural Affairs Mirai 2013