Small log house of Scandinavian design assembled in one week and purse and environment friendly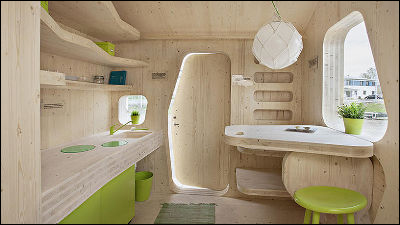 In my student days with little income, I would like to live in a cheap place as much as possible, but if I drop too much rank it will be an apartment with no essential facilities such as baths and toilets. A project to make economic and environmentally friendly wooden houses to solve such troubles of students is "These Tiny Wooden Houses Are The College Dorm Of The Future"is.

1 | These Tiny Wooden Houses Are The College Dorm Of The Future | Co.Exist | ideas + impact
http://www.fastcoexist.com/3017459/these-tiny-wooden-houses-are-the-college-dorm-of-the-future

Everyone wants to live in a large and big house, but housing costs are generally the highest in living expenses. Even if it is only a cheap residential building, it is necessary to secure an important area such as a toilet. So, it is a building companyTengbomHas been promoting a project to create an economical "cube" that can be held by students even in 2007.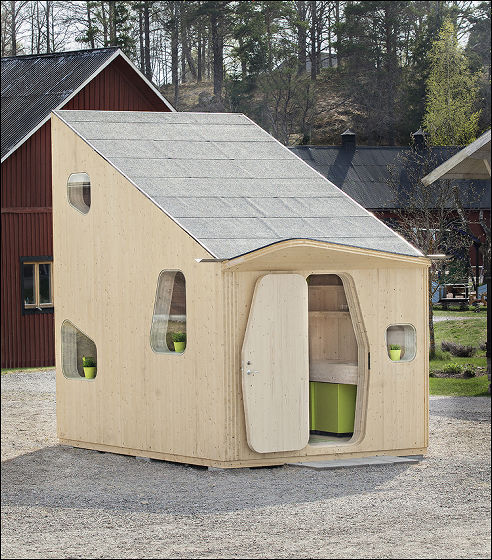 In the cube, not only a toilet but also a large kitchen are installed, and a patio and an arch-shaped bed are also installed. Current prototypes are designed with improvements made by feedback so far, about half of the usual Swedish rent. The cube is constructed of renewable wood, reduces carbon dioxide emissions per house, and the surface area of ​​each cube is small, so it is possible to minimize transportation costs. Also, the inside of the cube is hard to feel cold even in the winter season, so it's okay without wearing a sock.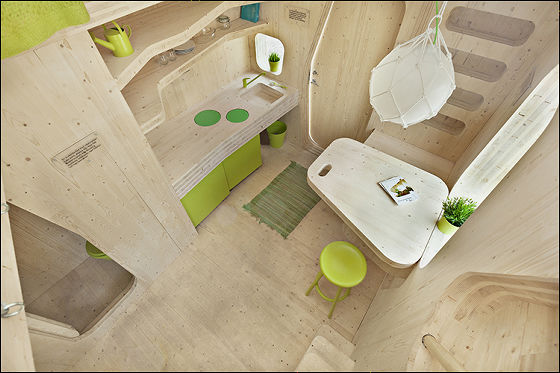 "In Sweden, student housing is quite short, society needs a high-quality building that has a small number of days to build and a cash efficient," says Linda Kamara, a Tengbom architect. In the Swedish housing regulation law, student apartments are limited to a minimum of 25 square meters, but Tengbom's cube designed for students at Lund University was recognized as the first exception.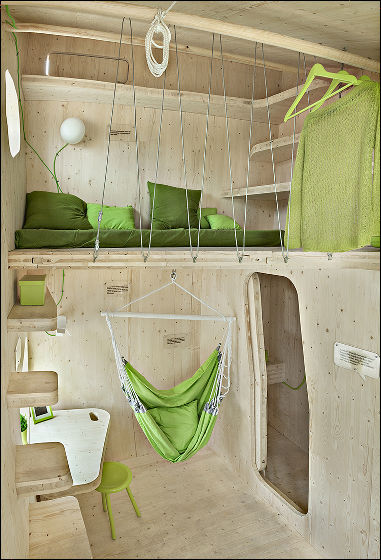 Mr. Kamara says "Cubes built with laminated wood are adequate levels in the climate as well as general houses, the final version of the prototype can live for at least 100 years." The cube arrives at the planned site with one flat pack like IKEA and takes only about a week to assemble. Tengbom's team led by Kamara plans to announce the "mini village" with 22 cubes in 8 blocks within 2014 as a test, and her plan is to introduce a small campus in the university campus of Sweden in the future A town is made.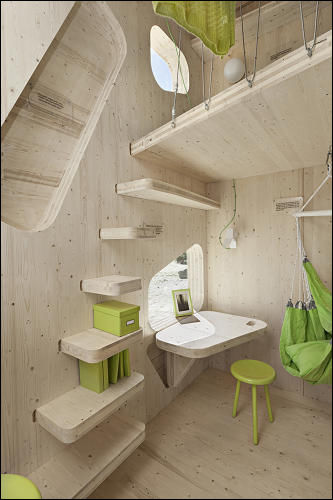 The cube, which is being produced for students who are studying, seems to want to live without being a student unless the smallness is concerned. The prototype of the cube is SwedenWilhelm MuseumIt is on display until December 8th.