Looking back on the great achievement of Raspberry Pi who celebrated his 2nd birthday, it looks like this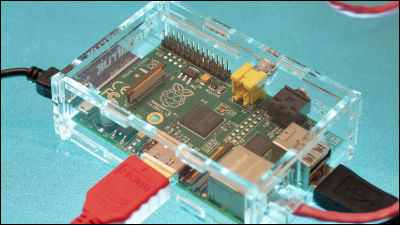 ByJeff Jackowski

Developed as an inexpensive educational single board computer "Raspberry Pi (raspberry pie)"Celebrated its 2nd anniversary from the launch. Celebrating this, Raspberry Pi produced movies that collect a lot of works. While looking at many works colored with fun ideas, I looked back on the contribution Raspberry Pi played.

Raspberry Pi | An ARM GNU / Linux box for $ 25. Take a byte!
http://www.raspberrypi.org/

Raspberry Pi can be used as a computer by installing power supply and SD card storage,One board microcomputerIt is called hardware.



I worked at Cambridge University Computer LaboratoryEben UptonMourning in May 2009, he tried to make a cheaper single board computer, lamenting the fact that children had less tools to learn programming and computers easily.Raspberry Pi FoundationWas established. And when Raspberry Pi was released on February 29, 2012 at a low price of only 35 dollars (about 3500 yen), it was developed not only for educational use initially assumed but also "computer messing" I want to enjoy enjoying the order from adults all over the world, a huge hit that 100,000 units can be sold on the first day of release. Thereafter, a low-priced version "Model A" of 25 dollars (about 2500 yen) which omitted the functions such as Ethernet has also been added, 2.5 million units have been sold so far and it has become popular all over the world.

Although Raspberry Pi is inferior to computers with the latest specifications, although it is inferior to computers of the latest specifications, unique computers are made all over the world from the ability to create various original computers depending on ideas, with simple functions and compact sizes,Remote control from home appliances from outsideOr,1/3 size of the original MacintoshAnd various other interesting ideas are being demonstrated.

The idea of ​​interesting gadget that utilizes such Raspberry Pi can be seen at once in the following movie.

Two years of Pi! - YouTube


Put Raspberry Pi in a stuffed toyObservation of the stratosphere.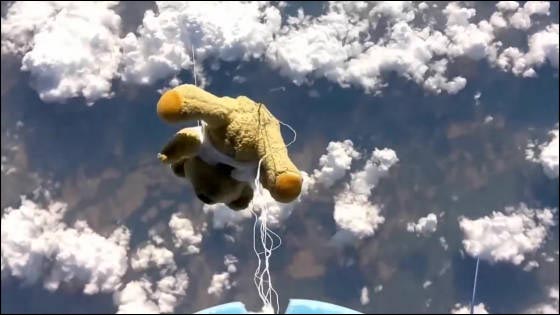 Pilot Quad Copter.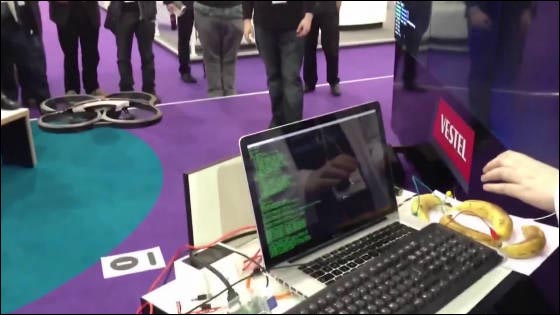 Create a robot arm to grasp the tennis ball.



Raspberry Pi is used to light the three-dimensionally installed LED bulb.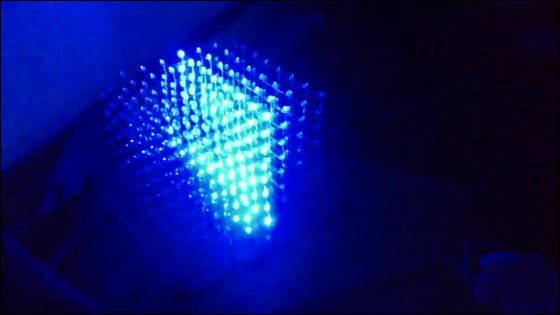 This is a supercomputer made by connecting 64 Raspberry Pi's. Producer is Professor Simon Cox of Southampton University.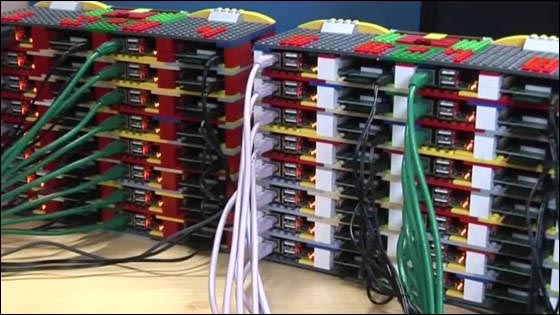 Became famous for movie matrixBarrett timeSome people do shooting.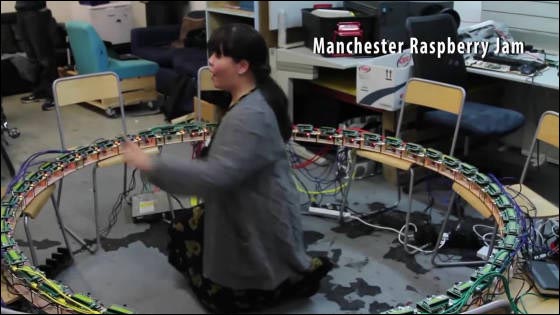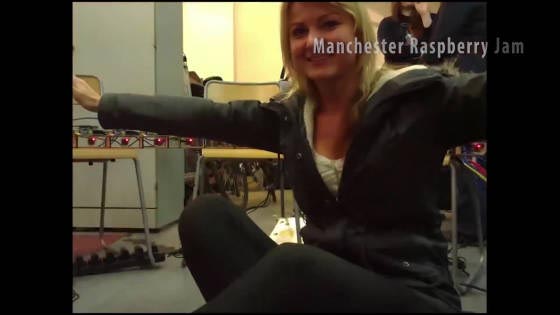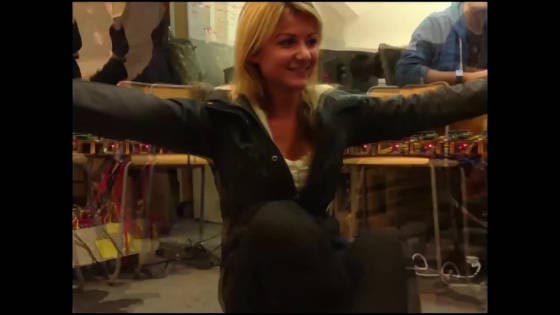 Raspberry PiSpace observationIt is also utilized.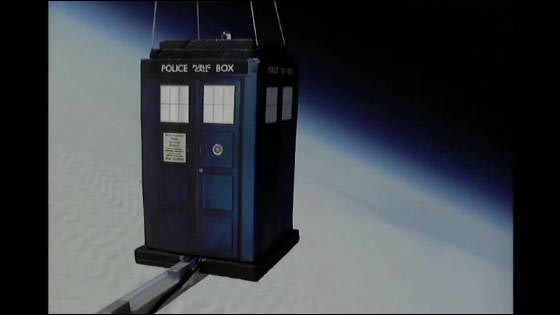 This machine that dropped something off the desk ... ...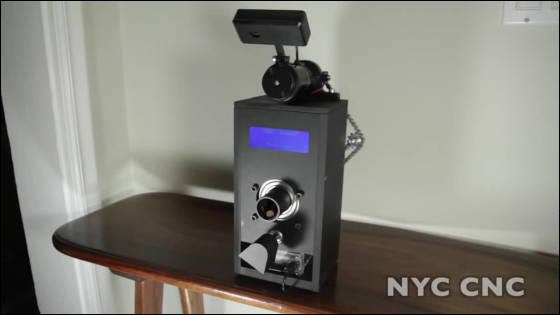 Automatic feeder for giving food to dogs.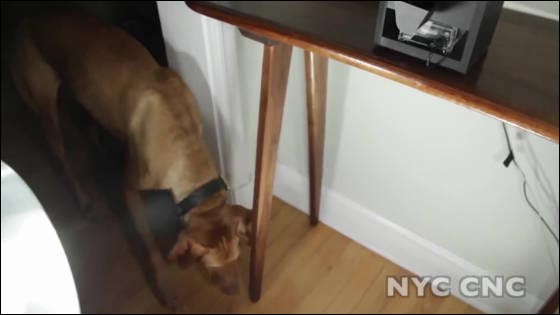 When eating chocolate the airbag inflatesCadbury Joy Jackets"



Be co-founder of AppleSteve WozniakEven Raspberry Pi was very excited.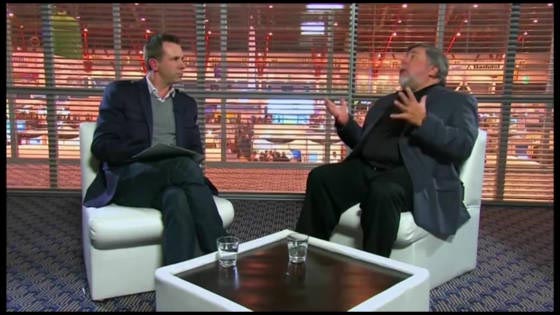 There are many people who develop game machines with Raspberry Pi. This is a portable game machine "Pi-to-Go"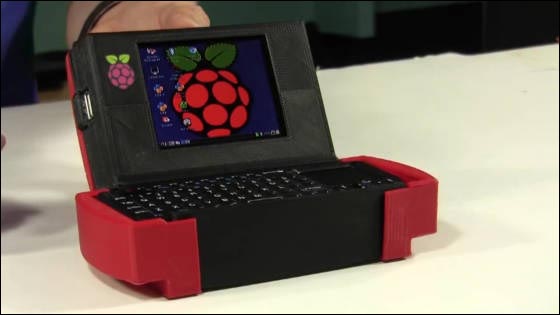 There is also a way of using the touch panel on the back of Raspberry Pi to enjoy the game.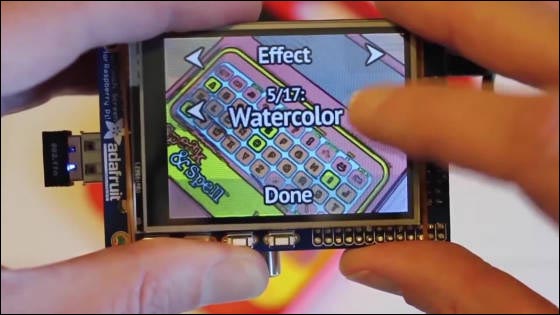 Some of those who make Pacman game machines also appeared.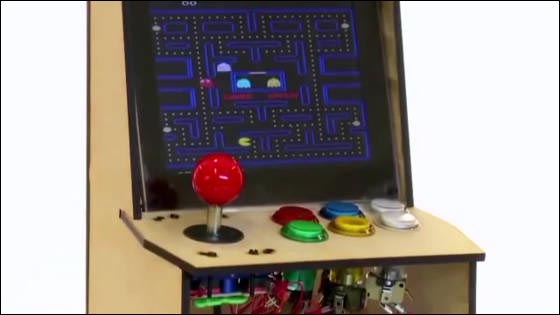 Raspberry Pi is also a big success in robot making. Miniature sizedR2 - D2.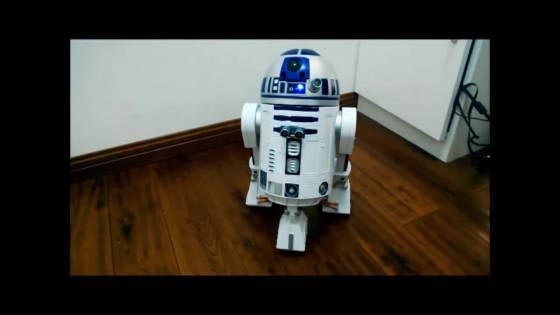 A robot standing upright with exquisite balance.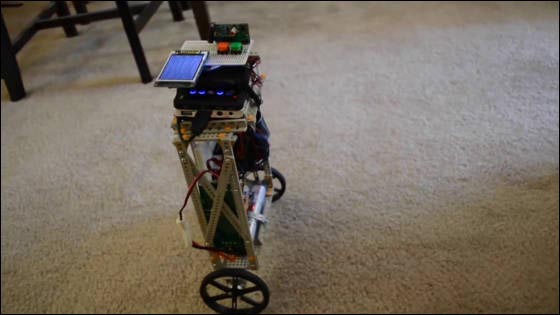 A spider-shaped robot showing a unique movement.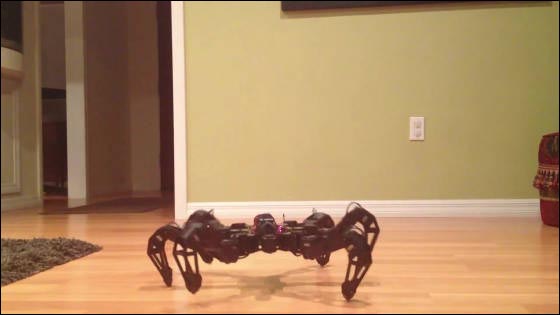 Humanoid robot "RAPIROIsKickstarterSucceeded in collecting 75,000 pounds (about 13 million yen) in funds. The producerShota IshiwatariMr.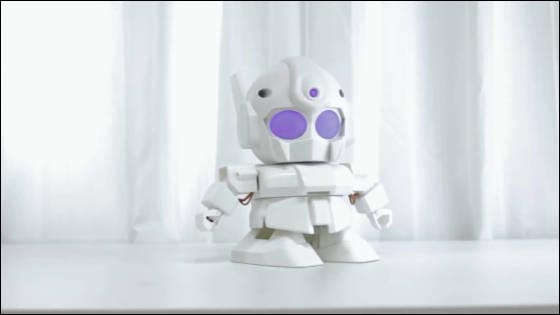 A dinosaur going while shaking fungus.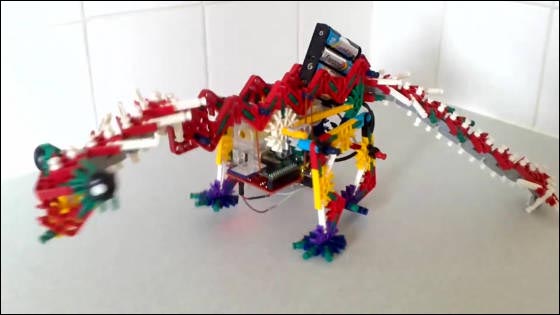 A robot that moves with two wheels.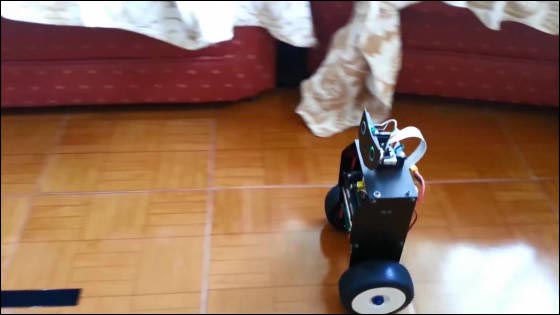 A robot that moves along a black line.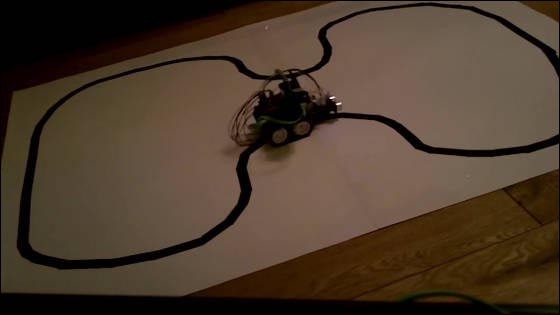 A water machine on the sea surface.



Machines that have traveled like cars ......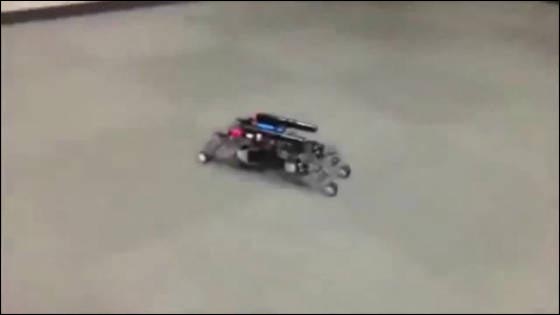 Nyuki rise up ... ...



Transformed into a quadruped walking robot.



Of course Raspberry Pi is also used for computer education, which is the purpose of development.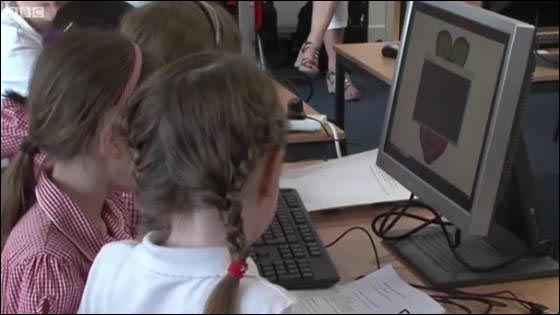 Raspberry Jamboree 2013Amy · Maser, who gives a speech at. A 13 - year - old girl talked about how he met Raspberry Pi and started programming.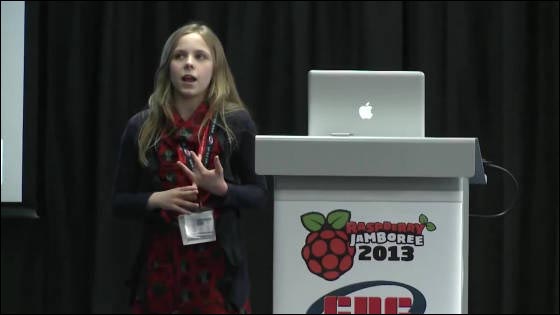 It is Mr. Eben Upton, the creator of Raspberry Pi that teaches the boy.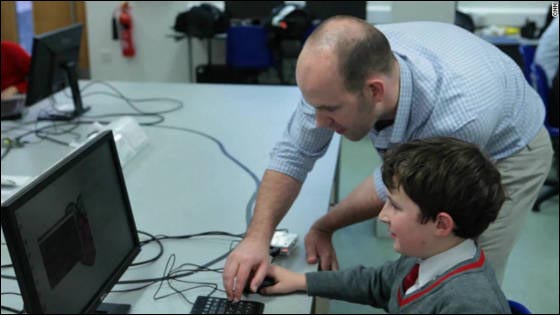 Eric Schmidt, CEO of Google, at the time of Google's support for computer science education in JapanFamiliarize yourself with computers"Raspberry Pi is offered free of charge at 5000 in the project.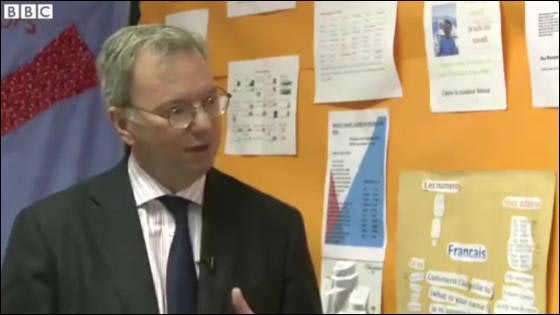 Raspberry Pi teaches the attractiveness of computers to children all over the world.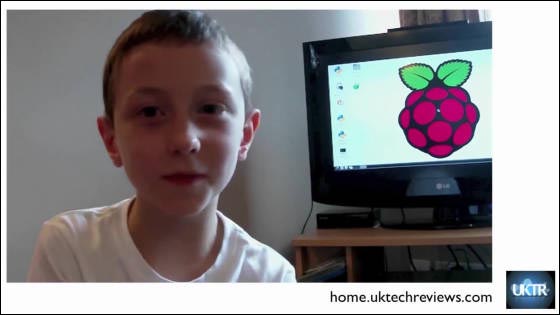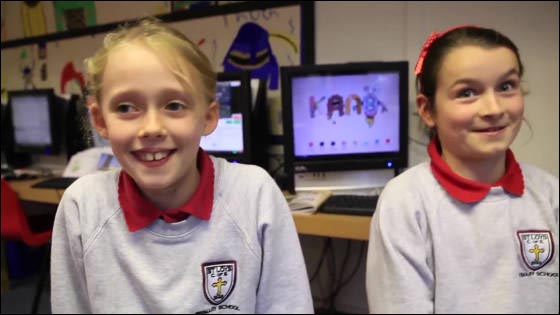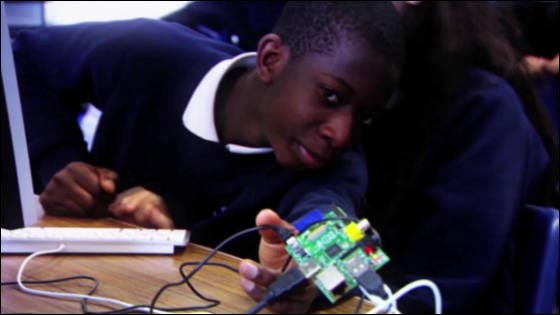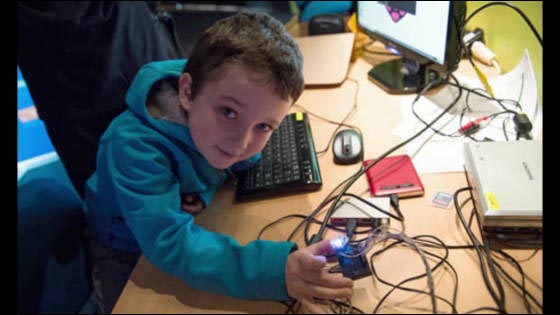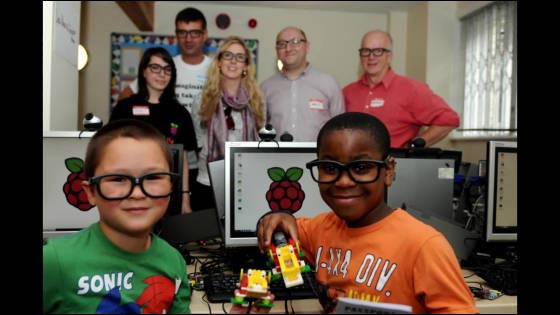 In this way, Raspberry Pi fascinates not only children who learn computers but also adults. A father who was hooked up by this charm can see the extreme machine I made for my child in this movie.

Making Fun: Mission Control Desk - YouTube


A boy who does his homework on a white desk. It is a full smile.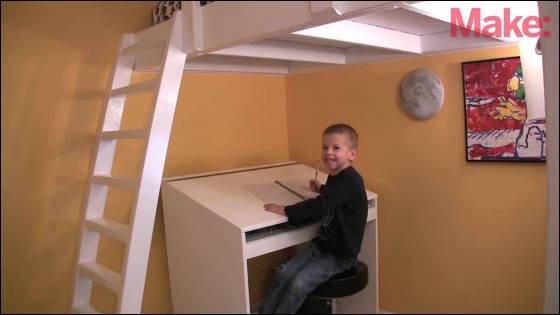 The desk that this boy is using is handmade by his father.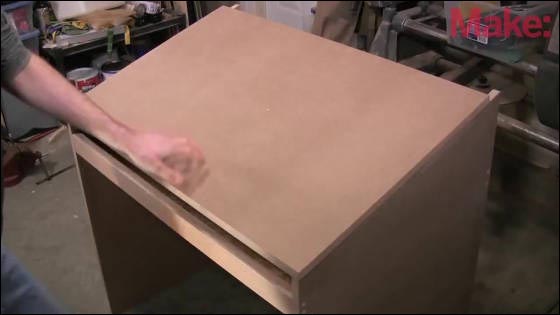 Fix it with bolts ......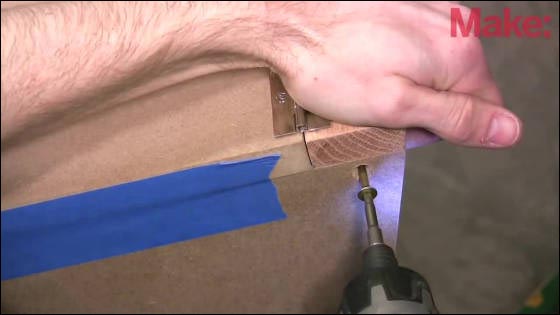 I painted many layers of colors ......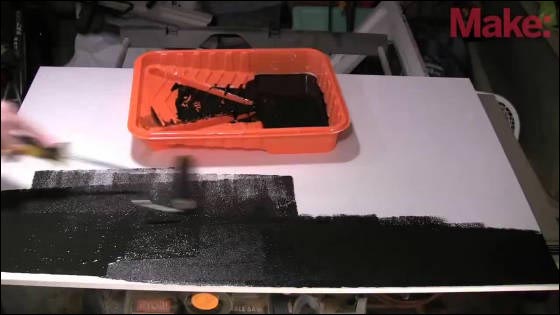 It is made very carefully.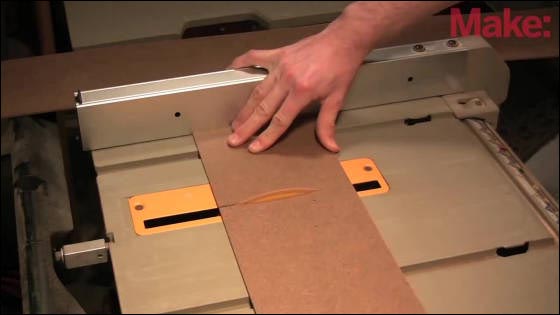 Drill a hole ......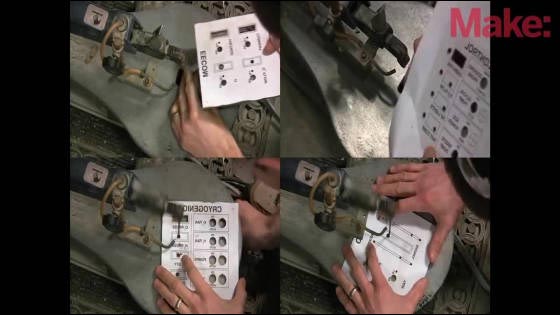 When installing various buttons and switches ... ...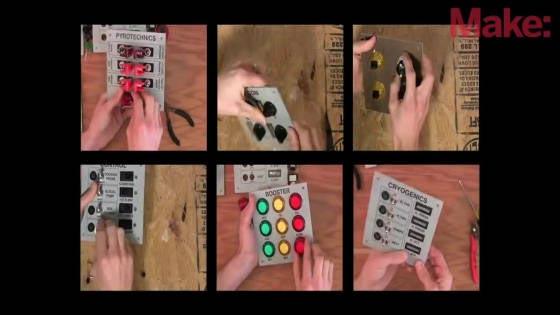 A somewhat suspicious control panel is finished.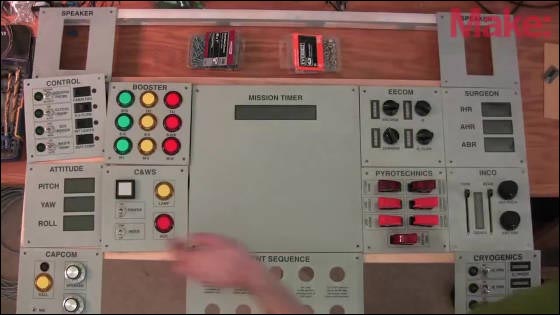 Firmly fix the panel with screws. It can be confirmed that it is very elaborate making.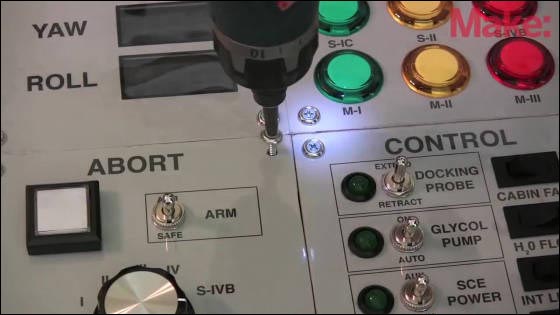 I took out the LED bulb.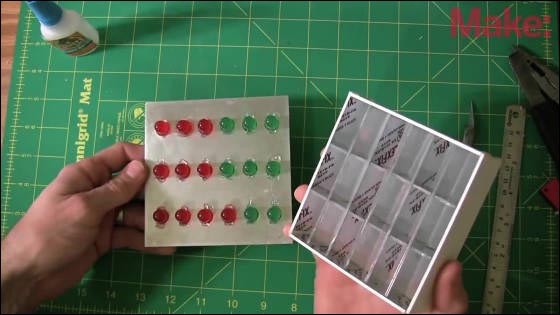 And Raspberry Pi.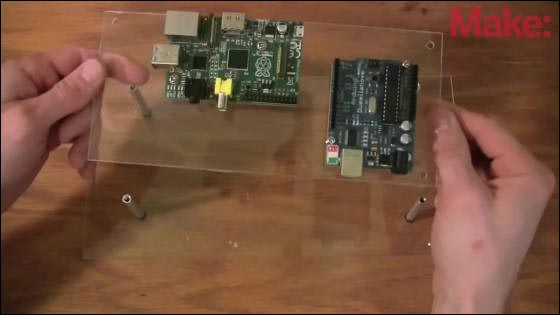 Install circuit for LED bulb.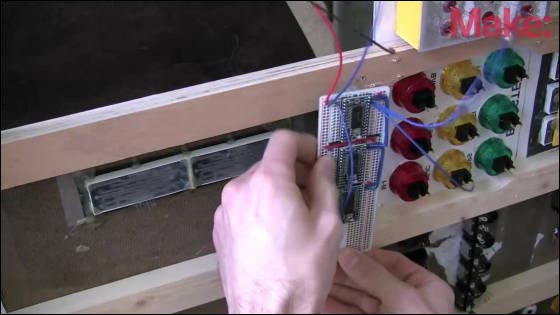 It is a tremendous number of wiring. The number of used LED bulbs is 640 pieces.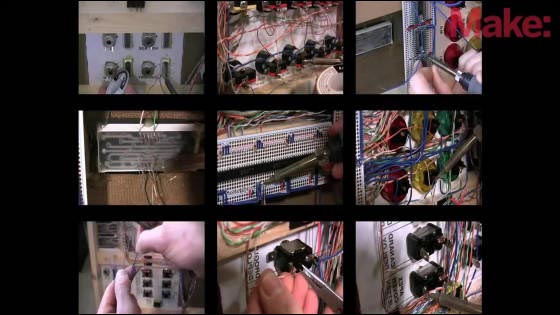 Fit the control panel in the desk ......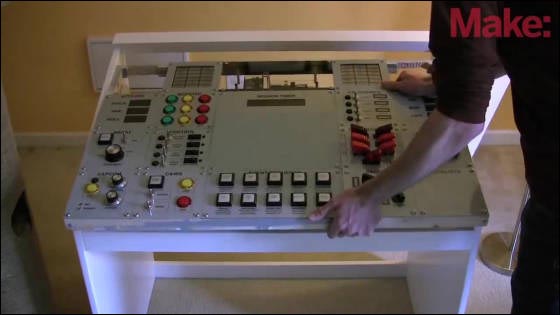 I attached the stay for the iPad instead of the monitor and completed ... ...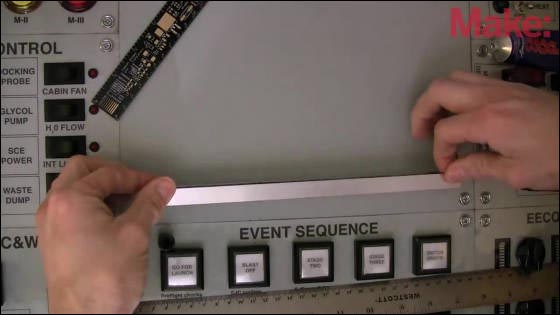 "MISSION CONTROL", the control unit of the command center!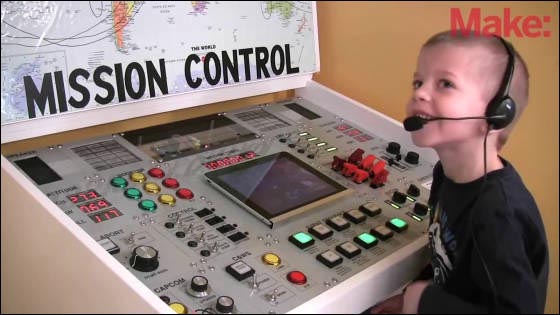 Volume buttons ......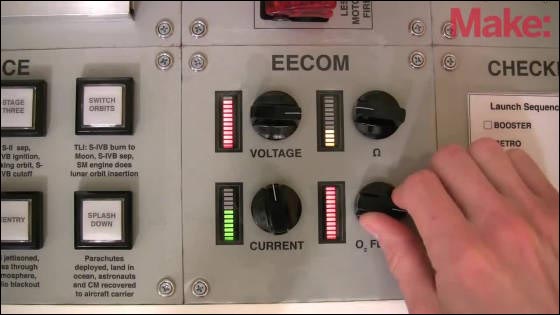 Numerical monitor.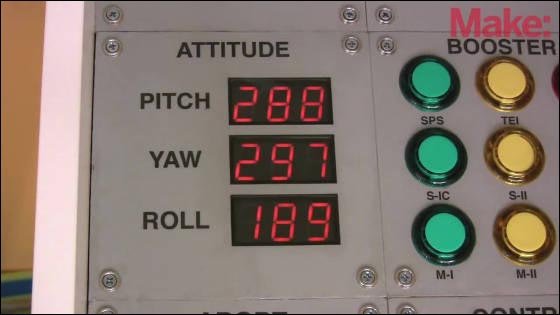 To the indicator lamp ......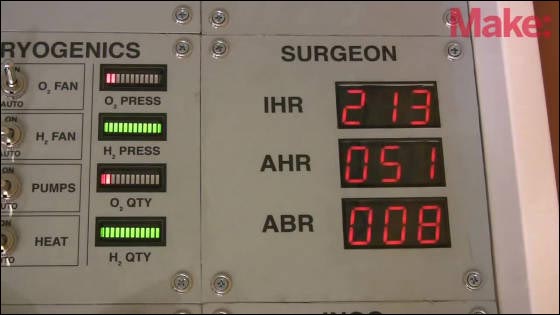 Toggle switch.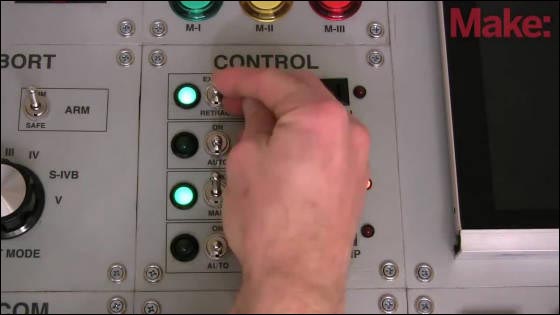 Including the monitor part made with iPad, ridiculous degree of completion.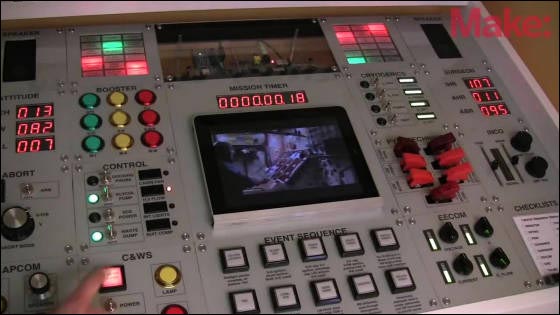 You can see the Raspberry Pi that makes this control device function through the glass.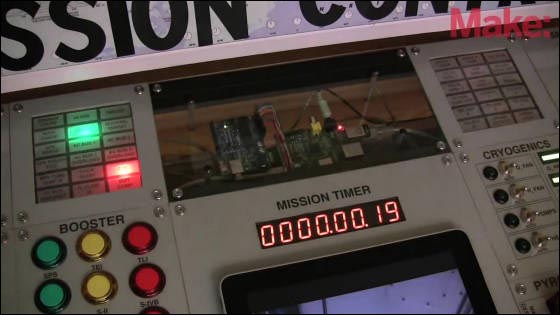 When you press "BOOSTER" button, powerful sound is played ......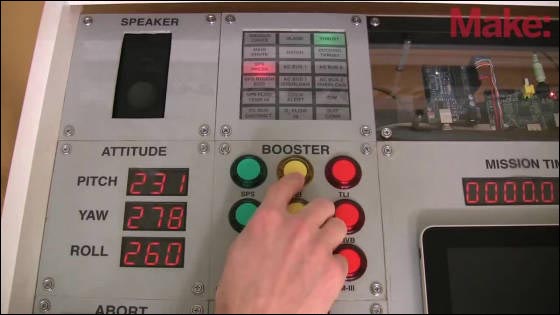 It has a toggle switch that is fancy with a locking mechanism as if operating a nuclear power plant.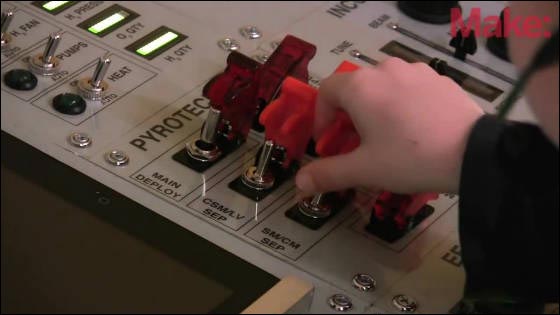 The boy who operates is perfectly the commander's mood.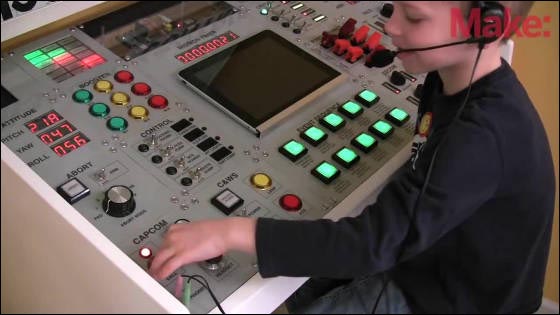 Press the "ABORT (program end)" button until the announcement "end of the mission" ... .... The condition is not odd.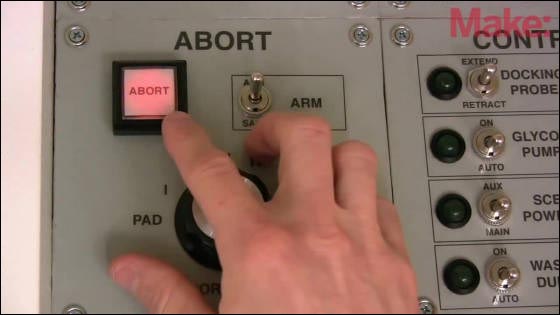 If you defeat the panel of the world map ...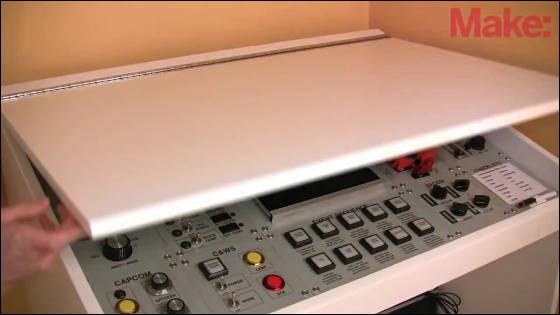 It will be a learning desk, is it hard to learn ... ...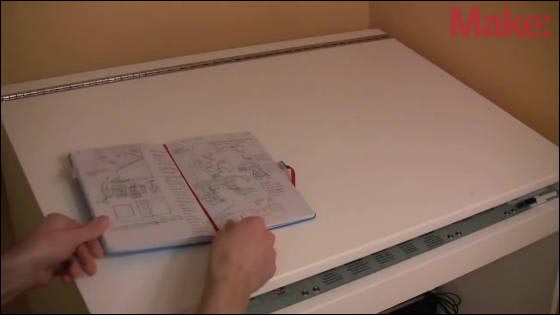 To be loved by many people around the world Raspberry Pi is expected to continue to improve, Raspberry Pi Foundation to develop an open source graphics driver to replace the BCM 2835 chip and introduce it to Raspberry Pi, To those who first developed the driverGive a prize of 100,000 dollars (about 10 million yen)We announced that. According to Eben Upton, it is said that the release of a new high-performance Raspberry Pi is under consideration in a couple of years.