"Google Chrome 34" stable release supporting responsive image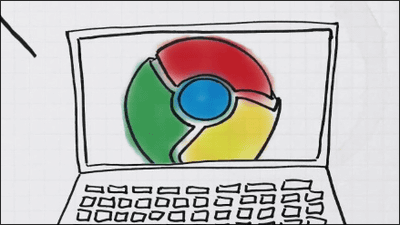 ByBlubr Blog

Web browser"Google Chrome 34"Stable version (Win / Mac / Linux 34.0.1847.116) has been released.It was introduced in the beta version of Google Chrome 34, Responsive image function that displays images suited to the screen size, etc. are implemented, and the Web Audio API can be used without prefixes, updating of Flash Player, design change in Windows 8 full screen mode,User to be monitoredIt is also possible to import such as.

Chrome Releases: Stable Channel Update
http://googlechromereleases.blogspot.jp/2014/04/stable-channel-update.html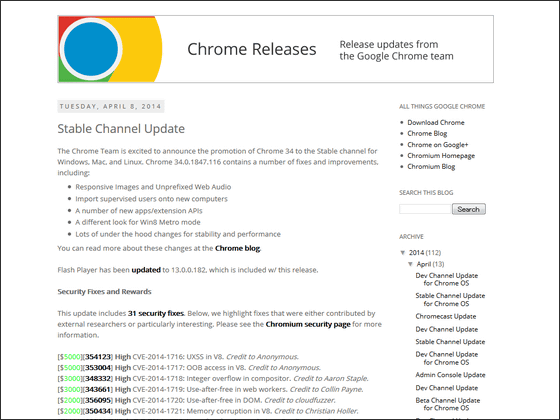 The newly installed Responsive Image function is to display images of the optimal size on the website according to the screen size and resolution of the terminal using Google Chrome.

If you prepare image files of various resolutions in the srcset attribute of the img tag on the website, Google Chrome displays an image with resolution suitable for the screen size of the device used by each user It will come to you.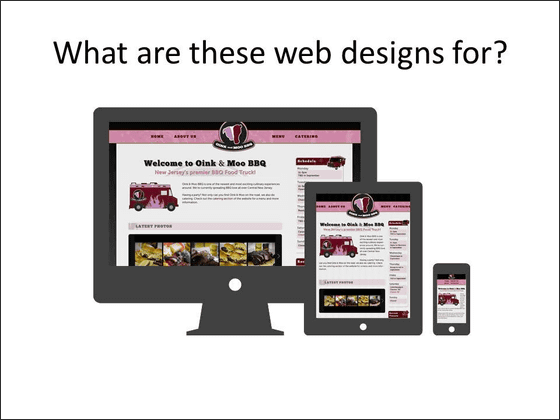 ByDave Hallmon

An example of code is as follows.

[code]
[/ Code]
Updating to the latest version is automatic, but if you want to use Google Chrome 34 as soon as possible, you can update your browser to the latest version by choosing About Google Chrome from the Google Chrome menu I will. The latest version is "34.0.1847.116" for both Windows / Mac / Linux version.