Why Apple's iPhone or iPad's clock used for advertisement always shows "9: 41"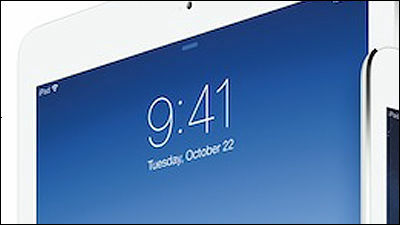 Ultra high-resolution product image used for Apple advertisement is not CG but photo of high resolution productIt is created by joining together several piecesAlthough it is clarified that it is clear, there is not much known about the existence of facts common to all product images. Actually, terminals of product images used for Apple's advertisement are all "9:41" in time display. Why is it 9:41, I found out some interesting reasons as a result of a question by a user who wondered.

IPad Day: 9:41 AM - Secret Lab
http://www.secretlab.com.au/ipad-day-941-am

Why 9:41 AM is always the time displayed on iPhones and iPads | Breaking Apple News, Tips and Reviews from The Unofficial Apple Weblog
http://www.tuaw.com/2014/04/14/why-9-41-am-is-the-always-the-time-displayed-on-iphones-and-ipad/

The image below is used for Apple's official websiteIPad miniProduct image. You can see by clicking on the image, but the clock is set to "9:41" for both of the two.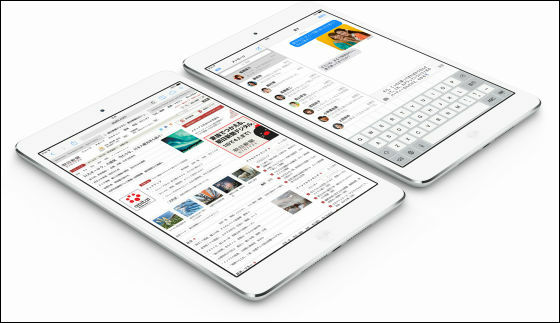 Used in this ad imageIPhone 5sThe clock of "9:41" is displayed. Besides this, "OS X Mavericks"Or"ICloud"The image displayed on the official page of the watch also indicated" 9: 41 ".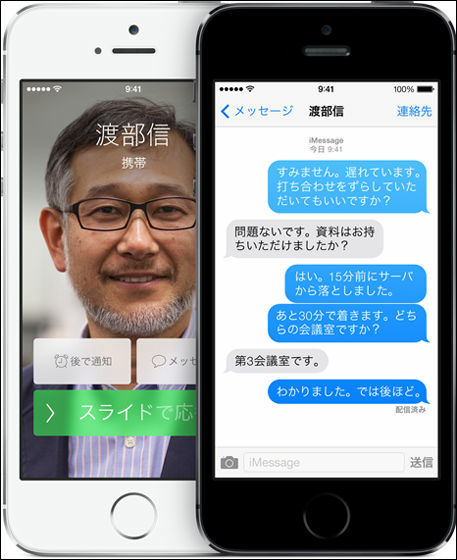 However,First iPhoneIn the image of the product, the clock is "9: 42".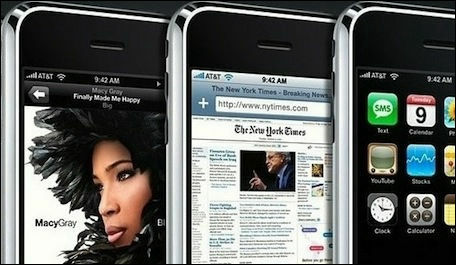 According to Jon Manning, one of the software developers, the clock display changed from "9: 42" to "9: 41" in 2010First Generation iPadIt's been since the release was released. Manning, who was present at Apple's announcement at the time the first-generation iPad was announced, is a senior vice president of iOS in front of the mystery of clock displayScott ForstorI have been asking Mr. Direct.

Mr. Forstole said about product image time "At Apple's announcement, a new product will be announced about 40 minutes after the start of the presentation. The announcement will start around 9 o'clock, so the product will be released around 9:40 As the calculation is the first time the image of the product is released at that time, it is necessary to set the time in the image to 9:40, provided that the product is actually released at 9:40 Because there is not, we predict the time as close as possible to it and set the clock display. "

As Mr. Forstorle said in the first iPhone recital held by Steve Jobs in 2007, iPhone and iPod touch were released at 9:42.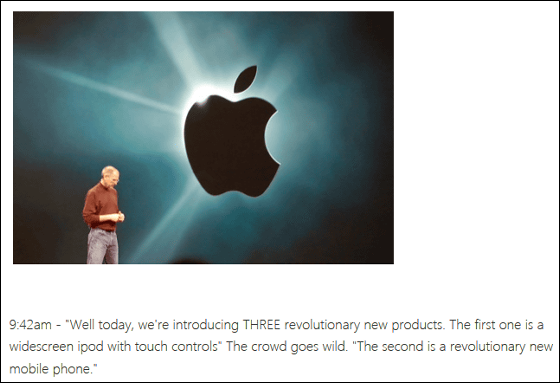 However,Recruitment held in September 2013So, the new products "iPhone 5s" and "iPhone 5c" were not released at 9:41 or 42 minutes. Currently all product images are "9: 41", which was originally adapted to Mr. Jobs' presentation, was changed when the 1st generation iPad was released in 2010, and it is still used as it is now That's why.