The feeling behind the scenes that Google's Larry Page returned to the CEO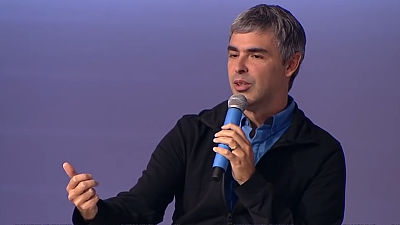 ByZeitgeistminds

Google, which developed Google search, was founded in 1998 by Mr. Larry Page and Sergei Brin. Mr. Paige pointed to the CEO in 2001Eric SchmidtI handed it back to the CEO in 2011 after 10 years. Google, which was a startup under Mr. Schmidt, grew to become an international large company, but during that time, Mr. Larry Page and Google were unaware of what was going on behind the scenesBusiness InsiderIt is open to the public.

Larry Page: The Untold Story - Business Insider
http://www.businessinsider.com/larry-page-the-untold-story-2014-4

◆ Lawrence Edward Paige
Larry Page (Lawrence Edward Paige) was born in Lansing, Michigan, USA. My father is a computer science and artificial intelligence professor at Michigan State University, and my mother is also a computer programming teacher at Michigan State University, and it was a house full of computers, gadgets, technology magazines, the creativeities and inventions of the rally boy I was nurtured.

One day, the rally boyNicolas · TeslaBiography about the inventor "Prodigal Genius: The Life of Nikola Tesla(Life of Nicolas · Tesla, Life of Nicolas · Tesla) ".

Tesla was very brain-bored, appreciated 8 languages, was familiar with poetry, music, philosophy, but was deadly business unsuccessful. Nicolas · Tesla is reflected in the following photos.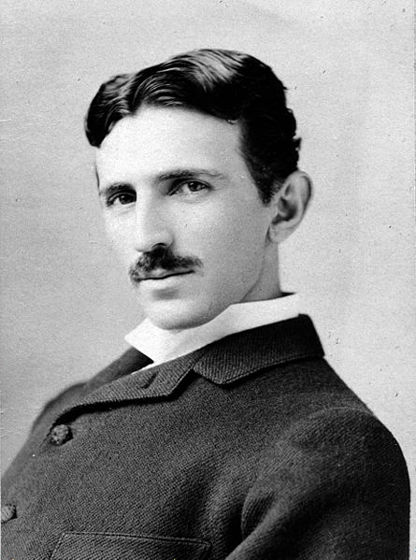 By Napoleon Sarony

Tesla worked at a company of inventor Thomas Edison representing the 20th century. As Tesla and Edison's episode, Edison told Tesla, "You can improve the motor and generator you made," if Eddie answered "If you can do it would be $ 50,000 (about 5 million yen)" However, once Tesla improves the motor and generator, Edison had only paid 10 won (about 1000 yen) wage increase as promised was a joke. Tesla is outraged, quit the company and start a new business oneself. However, the investment that he continued to seek for his lifetime has never been granted, in 1943, a great inventor solo alone solo one room in a hotel in New York.

A boy who reads Tesla's biography and tears down discovers that boy "Larry Page says" Even if there is only a big idea, it is not enough, commercialization is necessary. " He also used it for people like Thomas Edison and inscribed his mind to pay attention to the fact that his dreams end in an ironic end. Tesla's lifetime will have an important meaning in Mr. Paige's later life.

◆ Mr. Larry Page's Rule in Management
To Steve JobsSteve WozniakAs Mr. was, Mr. Paige alsoSergei · BrinThere was a co-founder named.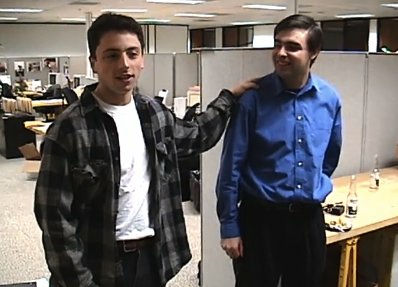 They met at Stanford University and launched Google in 1998 using 1 million yen collected from family and friends. The office was built like a building with a motorbike shop on the first floor and a row of street parking on the outside. Mr. Brin and Mr. Paige, and Google employees are both rivals as well as friends, Mr. Paige was struggling with Mr. Brin all day, but the bonds of the two still grew. Mr. Paige said Mr. Brin's idea "ridiculous", Mr. Brin said Mr. Paige's idea was "simple", and the two called each other as "a bad guy" Friendship never broke.

Mr. Paige was not very social type, but in his school days he was connected to other people through his vision for the future and technology. And at Google, we tried to connect in the same way as student days, not considering human "emotions". In the past few years since Google was founded, it was not a problem as it created a tool to be used by millions of people, focusing mainly on the "ideas" and "achievements" that he is good at However, when the company got bigger, his communication method became a problem.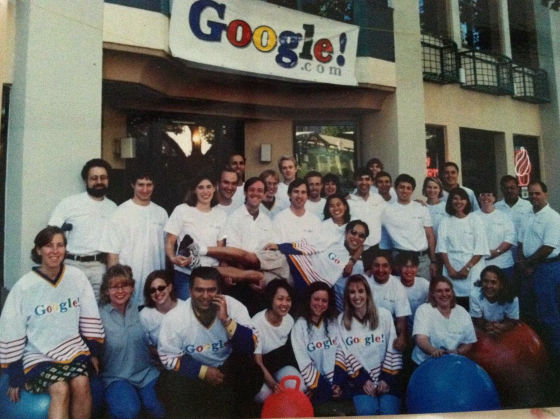 For exampleWesley ChanHe developed Google Toolbar as "users can search without using Microsoft Explorer", but since he knew that the toolbar did not do anything special to the user, he said, I gave the idea of ​​having a role as a blocker. Then Mr. Paige commented on his idea "I am taste of address 1 in the course of hearing it, it's too rough and I can not see you. Where are you?"

But Mr. Chang did not disappoint Mr. Paige 's comment, secretly installed a toolbar on Mr. Paige' s computer. And one day Mr. Paige explained the reason when saying "the opportunity to watch pop-up advertisements has decreased" to people in the room, the Google toolbar has been released.

Mr. Paige shows his rule as follows.

1: Do not leave it to others. I will do my own thing if I do it myself.

2: If you do not raise the value, do not disturb people. Please let people work while you are doing something.

3: It does not become a bureaucrat.

4: The idea is more important than the age. Because young people do not mean that they do not deserve to cooperate and respect.

5: If saying "no" to others, you must help to find another way to accomplish the partner's job. Just stopping is the worst of the actions people take.

As a tendency common to the management of the company, "I try to make everything perfect by myself without depending on peopleThere is a thing called Mr. Paige, but this property seems to be quite strong.

◆ To the world without anything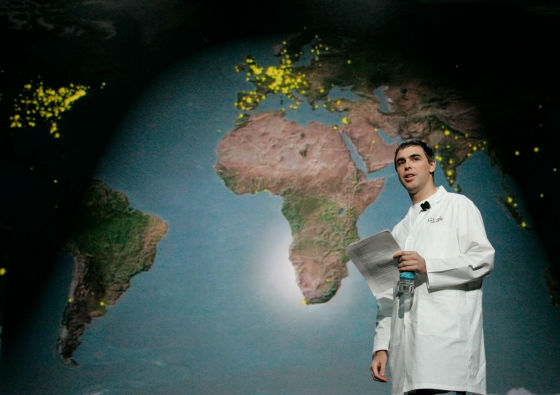 Google's popularity exploded in 1999, and additional capital is needed to secure servers and staff, but Google has not yet earned profits. So Paige and Mr. Brin looked for new investors. The Silicon Valley venture capitalists initially laughed at Google, but as Google grew, they recognized their value and ultimately the two most prestigious Silicon Valley companies sold $ 25 million (about 25 We have approved the investment of 100 million yen).

But Mr. Paige at this point is 26 years old. As venture capitalists thought he was too early to lead large companies, I would suggest to hire an "adult" supervisor as a condition to invest. As Google needed funds, Mr. Paige only took this condition but two months later, investors were told that "I changed my mind, I think the company should run with two of us as usual Tell you. Mr. Paige, who is not willing to deposit his life in someone's hand, did not think that Google needed help from a third party.

The venture capitalist side was upset by Mr. Paige's words, Amazon'sJeff BezosMr. and Steve Jobs, Intel'sAndrew GroveI encourage you to talk about Mr. and CEO's work. And after completing all the meetings, Mr. Larry Page says the word "hire if Steve Jobs".

Of course it is impossible for Mr. Jobs to become CEO of Google, but the venture capitalist who heard this word listens to Mr. Paige and suggests other candidates. That was introduced by Eric Schmidt, CEO of Software Development Company Novell. Mr. Paige, like other CEOs, liked Mr. Schmidt who was a programmer and decided to hire him as president.

By the way, Mr. Paige hated "hierarchy" by engineers and project managers who were born as Google grew. His idea is that Google hired only excellent engineers so that it would be a hindrance to work rather than a need for a hierarchy, and more to the project he emphasized personally, "Mr. Paige Even if you instruct someone to scan books around the world and make them searchable online, nobody will do it ", I felt that managers were trying not to send people.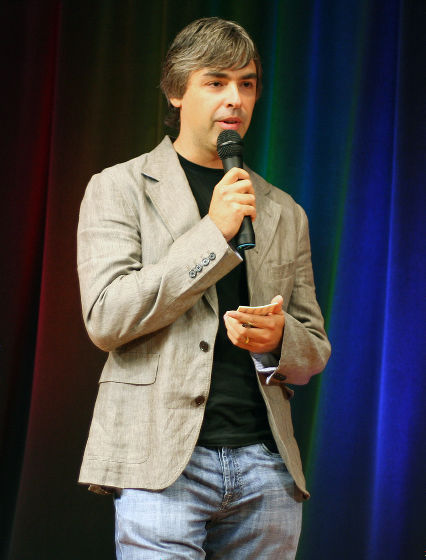 ByNiall Kennedy

Thinking that something dramatic change is necessary, Mr. Paige thinks to abolish the work system using the project manager. "I 'm Feeling LuckyAccording to Douglas Edwards, an author of Google and former employee of Google, Stacy Sullivan, who was the chief culture officer at this time, said, "It is a ridiculous idea, you are justSelf-organizationJust because I can not do it, engineers need someone for the time when the problem occurred, "he said that he objected to Mr. Paige's plan. But Mr. Paige ignored her advice.

Ms. Sullivan consulted Mr. Eric Schmidt, who was the chairman, about this. Mr. Schmidt agreed with Mr. Sullivan, after discussion, in July 2001 Mr. Schmidt supervised Google as CEO instead of Mr. Paige.

Meanwhile Mr. Paige, who became president of product department, will advance our way. We gathered our engineers and managers out of their office and said, "The engineering team will be reorganized, from now on the manager will not have any work to report to the engineering team's officers." Managers suddenly fired up in front of their colleagues had no choice but to be stunned. For engineers seeking explanation Mr. Paige said that he does not like the way that people who are not engineers are overseeing engineers, that engineers should not be supervised by people without expertise, and Google managers We will explain mechanically that they do not do a good job. Naturally the words of complaints flew away on the spot.

In the end, the managers who were told to be laid off the day shifted to another department without being actually fired, and Mr. Paige 's new plan did not last long. In the situation where the manager ceased to exist, the engineers asked for feedback and direction. And Google again hires the manager.

Steve JobsIt was a famous story that Apple was fired and returned to the CEO again. After thinking about it, I thought "Why did you kick out Jobs!?", But because Mr. Jobs was angry, mean and "destructive" person, even if Apple fired Jobs It was in a state that it could be said that it could not be helped. In the process of laying out Apple and building a new career, Mr. Jobs acquired modesty, matured as a person, and made Apple an internationally renowned company in the world.

Mr. Paige was never kicked out of Google, but had become like "Mr. Jobs before Apple exile" on Google. There was a co-founder in the company, but there is also a part where there is somewhere overlapping in the flow that the company's steering is in charge of himself, the fact that he / she ignored his wishes and hired another CEO.

Retreat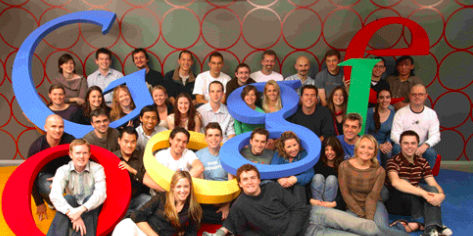 In the years since Mr. Schmidt took office as CEO, Google has transformed into a huge global company.

Schmidt always stood at the center of discussion between Mr. Paige and Mr. Brin, hired an executive team, raised sales power and made Google public. Mr. Paige who failed to reorganize the engineer team, but inside the company as a boss of the employees, his signature is always required for employment of talent, the goods must be released after obtaining his approval It was. In the course of a few years, hundreds of people, including Mr. Paige, became millionaires and billionaire.

Initially Mr. Paige was dissatisfied with the new "hierarchy", but gradually it will gradually evaluate Mr. Schmidt's power. Mr. Paige 's aim was consistently' to develop what makes the world better and commercialize it 'from the time of childhood. Mr. Paige did the "development" of Google search, but Mr. Schmidt capitalized Mr. Paige's vision and played a major role in making "company". Mr. Schmidt was a different entity from Mr. Schmidt in Tesla 's biography, like Edison.

Mr. Paige will gradually turn to the backwards at the same time as Schmidt forgives his mind. In 2007 I felt that I was out on the conference and refused to attend the meeting and I will stop answering interviews around 2008. Because it was Mr. Schmidt's job.

◆ What you can do
After Google CEO became Mr. Schmidt, Google Books will be released in 2003 and Google Street View will be launched in 2007. Both were realized by Mr. Paige's vision from the beginning of Google's establishment, and regarding the Google Street view, at the time of the start, it was only targeting the street scenery of the five cities in the United States, as of 2014, it is 50 countries The situation of the countries of the world has come to be seen.

Mr. Paige realized that his role is "to make full use of his vision" when Mr. Schmidt got money, stabilizing the company and growing up.

Mr. Brin and Mr. Paige, and Schmidt.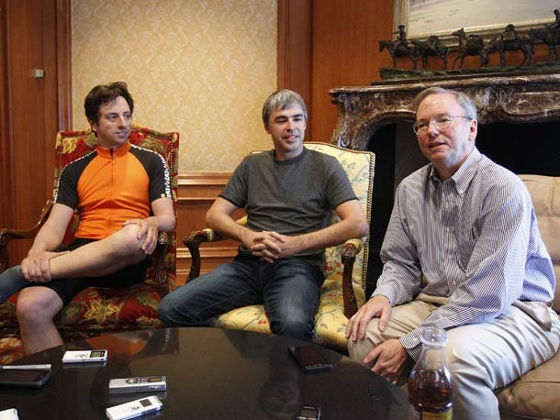 One of Mr. Paige 's visions was "People on the earth have portable computers and allow them to connect to Google in their pockets". He had the same big ambitions as he did to realize thisAndroidAcquired without letting Mr. Schmidt know the startup saying. Android's CEO is an engineer and former Apple official of AppleAndy RubinHe was.

It is Android nominally part of Google, but since Mr. Paige granted Mr. Rubin the discretion, it existed as a nearly independent company. Buildings are also separate from Google, general employees are not allowed to enter. The acquisition of Android costs $ 50 million (about 5 billion yen), but it seems that it was not enough for Google to care, Mr. Schmidt tolerated the existence of Android.

Meanwhile Mr. Paige spent a lot of time with Mr. Rubin and burned passion for Android's development. Mr. Paige had a feeling of guilt that almost all the time other than Android was gone, but Mr. Schmidt compensated for that.

And in 2008, Mr. Rubin took the state-of-the-art OS for mobile terminals "Android"T-MobileInstalled on the "G1" model and released. Apple had already announced the iPhone in 2007, but the point was that Android can install freely regardless of where the terminal manufacturer is.

In the second quarter of 2009, only 1.8% of the smartphones installed Android installed, but in the second quarter of the following year, it will occupy 17.2% of the market and overtake Apple, who reigned top. And Android will soon be named as the world's most famous OS. Under the success of Android, under the supervision of Mr. Schmidt, Google has also made a great success, and in 2010 the company's market capitalization is $ 180 billion (about 18 trillion yen), the number of employees is 24,000 Reached.

Meanwhile, Paige is married in 2007, when Android is under development. By having family members and making a number of tools related to Android, we learned the ability to "leave it to others", which was weak in the past.

However, as the company got too big, bureaucratized jobs brought the engineers a hard time. Mr. Schmidt also recognizes about Google's problem, saying that "Mika had created a first-class product in the world and delivered it to people, but the time passed away."Article with this remarkMr. Schmidt was furious against Mr. Schmidt, but as a reality, there were many problems besides bureaucratization.

Mr. Paige will also start to feel doubts about how the company should be. He"In The Plex"In a book interview that says," Do you want to do CEO again? "Gently" I'm enjoying my current work, having enough influence over many things, that has changed I do not think I would like you to do it. "After the interview finished, I returned after having left the room," I just feel that people do not have enough impact on work, Google I should be able to work at a big scale and quickness. "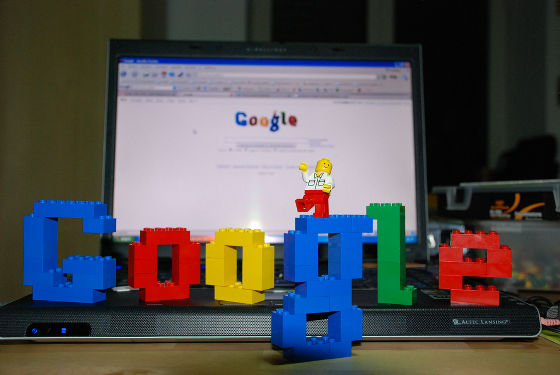 ByAntonio Manfredonio

In the autumn of 2010, Mr. Paige participates in the product review with Mr. Schmidt · Mr. Brin as usual. However, during the description of a product, "This is not the case, we are creating products that incorporate technology like Android / Gmail / Google Maps / Google search to solve the big problems hundreds of millions of people have. This is the job we are making, making something indispensable to people's lives, this product is not so, "Mr. Paige asserts.

At this point, Mr. Paige, Mr. Brin and Mr. Schmidt noticed "What is needed for Google?" On January 20, 2011, Mr. Schmidt retired from the CEO and went to Mr. Paige And it was announced that we will hand over that seat. Mr. Schmidt later tweeted "Twitter supervisor is no longer needed" on Twitter.

Day-to-day adult supervision no longer needed! http://goo.gl/zC89p

- Eric Schmidt (@ ericschmidt)2011, January 20
◆ New Larry Page
Mr. Paige first reorganized senior managers. I started working from important places such as YouTube · advertisement · Google search and aimed for success like Android. And we launched "Google+" as a social service against Facebook, and in the summer of 2011 we redesigned each product into a consistent form.

We also bought Motorola for $ 12.5 billion (approximately 1.72 trillion yen) to obtain patents not to be tried by Apple and other companies.ChromebookYaGoogle GlassWe will also publish one after another one after another. And at the end of 2012, everyone can do the Internet at 100 times faster than broadbandFiber Optic Cable Service "Google Fiber"Started in Kansas City.

He was surprised at his behavior except those who knew Mr. Paige when he was a child who had an incredibly big dream, but he made his dreams a reality with his own fastest speed. People in the surroundings will realize how much change Mr. Paige was while turning behind it.

In February 2013, Mr. Paige made a speech to Google's board of directors.

Mr. Paige cut out that Google's ambition is to be incredibly high, and those who are listening to the speech now can not reach the goal unless they stop the inner ring battle. In his speech, while admitting that past Google and himself claimed to be aggressive to members, and while admitting that he was more aggressive than anyone, Mr. Paige said "Google is" "The company should be a company." In addition, we need to grow tenfold so far in order to solve the problem in a way not even imagined, or to create a new market that encompasses everything, so that our board members work together I have to learn things, I continued.

People with a longer enrollment period were surprised by Mr. Paige 's change from this speech and contents.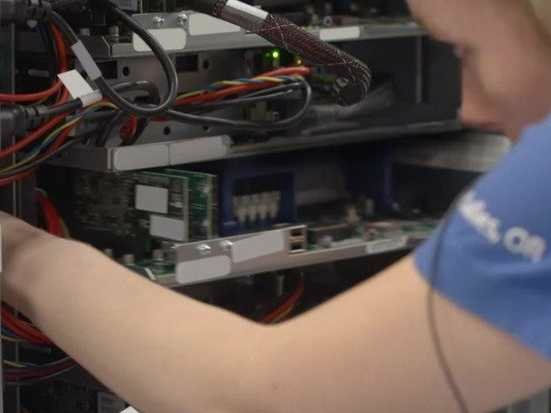 ◆ To understand all wishes and needs
Mr. Paige returned to Google CEO for the fourth year this year. Mr. Paige already said that although the stock price is 700 dollars (about 70,000 yen) per share and the annual revenue exceeds 100 billion dollars (about 10 trillion yen), Mr. Paige already said " What can we do? "

Mr. Paige and Google have created two major technologies, "Google search" and "Android", but since Android is provided as a basic free of charge, for Google it is "an expanded Business "or simply positioning. 90% of Google's revenue is advertising, 70% of total revenue is generating search advertisements. The proportion of the budget that can be put on the net advertisement already exceeds that of the combination of the magazine advertisement and the newspaper advertisement and in the long run it is impossible that the day when Google search will swallow almost all the advertising expenses on the planet There is none. Then, Google search has no room for growth.

That is why Mr. Paige asked himself, "Where is the future going, what does Google produce," to develop automatic driving cars and artificial intelligence,Establishment of a new company "Calico" to improve health and human happinessOr,Google FiberWe also started offering. In 2013Acquired the developer of smart fire alarm "Nest Protect", In April 2014 to develop a solar-powered unmanned aerial vehicleAcquired 'Titan Aerospace'Did. The project with these big ambitions is called "moonshots" in Google.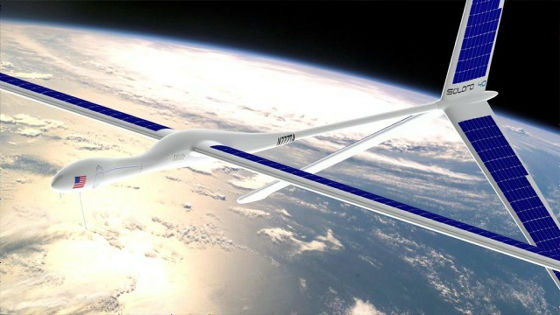 Google seems to be randomly intervening in various business seemingly, but behind it there is a serious purpose. Mr. Paige is envisioning: "All that we touch is connected to a computer with artificial intelligence, artificial intelligence recognizes what we need earlier than we realize what we need" It is the world.

In other words, in his vision, when someone walks through the house and feels "cold", smart watch will investigate the user's emotions,thermostatIt is possible to function to warm the user. If milk is not enough, the smart refrigerator sends instructions to the automated driving car and shopping is done at the supermarket managed by Google's robot. All of these are focused on search engines, the backbone of Google, so we are reaching out to various fields to create a "perfect search engine".

There may be people who are frightened of Mr. Paige's world, but he is not trying to develop artificial intelligence by using people, "Technology can improve people's lives I truly believe and envision the utopia.

Mr. Paige spends billions of dollars (hundreds of billions of yen) for his ambitions, unlike Nicolas Tesla's later years, which the 12-year-old Rally juvenile read, which has been neglected as poor. The Google conference held in 2013 "I think that the life of an ancestor where modern people lived in hunting and agriculture is impossible", the future people saw our life now "not possible" Mr. Paige, who concluded with the word "I will think", what kind of "impossible" future will be achieved in the future?
in Note, Posted by darkhorse_log