The stolen "500 million yen Stradivarius" realization of the crime concerning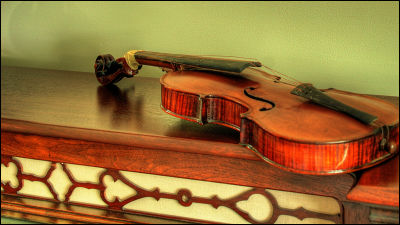 ByDoug Miller

In January 2014, an incident occurred in the United States where Stradivarius with a value of 5 million dollars (about 500 million yen) was stolen, and the culprit was already arrested, but the circumstances of the case that resulted in the arrest of the criminal , An actual crime of possession of instruments with value of art levelVICE NewsIt is summarized by.

The $ 5 Million Violin and the Telltale Taser: Inside an Epically Stupid Crime | VICE News
https://news.vice.com/article/the-5-million-violin-and-the-telltale-taser-inside-an-epically-stupid-crime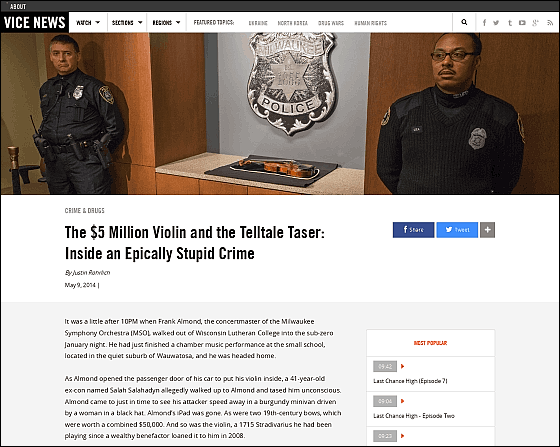 Milwaukee Symphony Orchestra(MSO) chief violinist Frank Almond said in a certain night under January 2014Wisconsin · Lusaran UniversityI finished my performance and was on my way home. When the time was around 10 pm, Mr. Almond opened the door of the passenger seat of the car in order to put the violin, whereas a woman wearing a black hat is a launch style stun gunTaser gunIt was shot at and was brought down.

When Mr. Almond who regained consciousness confirmed the interior of the car, two bows made in the 19th century with one iPad and a value of 50,000 dollars (about 5 million yen) were missing, and I used it for regular playing Stradivarius made in 1715 with value of 5 million dollars (about 500 million yen) was stolen. But at the scene the tags with serial numbers with barcodes launched as they shot a taser gun were left, so the police immediately identified that 36-year-old barber Alara was the owner. Aller suspects the police "Taser gun has been stolen."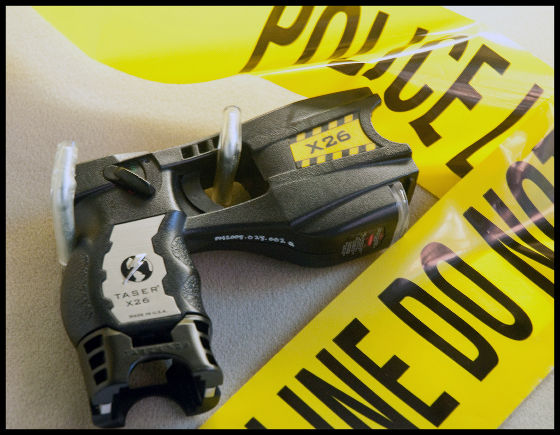 ByHradcanska

Four days later, Mr. W · D (a pseudonym), a acquaintance of Aller, got a haircut at a barber shop at Aller and sent her home, and it was confirmed that Aller was involved in a theft case by W · Confession to Mr. D. At that time, MSO had paid 100,000 dollars (about 10 million yen) for the return of Stradivarius, so W / D notified the police everything he knew on the following day. A woman Salah Salahadyn, a female executor who neglected the serial number of Aller and Taser guns, was immediately arrested and a $ 5 million Stradivarius was unhurtly and unhurt by the culprit's rudimentary mistake It was refunded. Although it was not an offense by a criminal organization, it means that he ran to the offense knowing that he alone carried a musical instrument with a huge value.

What is Stradivarius?Antonio StradivariMr. refers to 1,000 violins, viola, cello produced in the "golden period" from 1700 to 1725. Among them, two violins are known as the finest works, one is "1716 produced"Messiah (Messiah)In the UKAshmolean MuseumIt is stored in. The other was made in 1715 when Almond was stolen "Lipinski (Lipinski)"Has become.


ByZakVTA

Experts in the 450 remaining remaining Stradivariy violin about the value of 500 million yen, "The unusual climatic conditions of the 17th century are related to timber" "by varnish with Mr. Stradivari secret recipe" There are speculations such as, but professional musiciansCompared with contemporary instruments, it is judged as "no big difference"There is no controversy about the value that is too big, too much.

Art objects auction house in July 2014Sotheby'sIt is dealt with as a work of art such as a private bid of a much fewer Stradivari viola than the violin is done. Mr. Almond who carried around a violin worth as much as 500 million yen without guarding was a "perfect duck" from the viewpoint of criminals.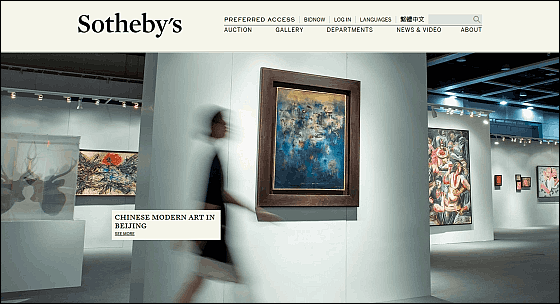 According to Paul Hendry of the original art work thief, "Most dark dealers deal only with works that are not well known, high-priced artworks of internationally known stolen goods, including the possibility of counterfeiting It is hard to say "it is called a" art work of headache "," and said that all buyers of 500 million yen Stradivarius are zero. But former Robert Whitman FBI investigator said, "It is true that there are many criminals who want to sell even 10% of the actual price," and warns of the risk of expensive stradivarius being targeted I will.

Mr. Don Hrycyk of Los Angeles City Police, who works as a full-time "art policing" in the United States, has had over seven of the eight valuable violins that stolen during the past two decades. According to his experience, there is no stolen purchasing organization dedicated to large-scale high-priced instruments, but "There is a possibility that it will be incentive when expensive instruments are stolen, but it can trigger theft There is "to point out.
in Note, Posted by darkhorse_log