Add-on "VerticalTabs" that can place Firefox tabs on the left and right instead of above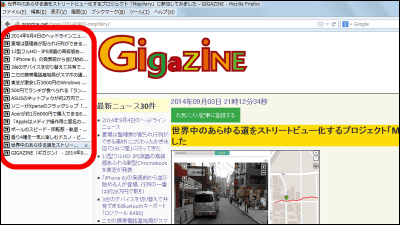 Firefox, a representative of tabbed browsers, tends to open many pages a lot and tend to be full of tabs, and the difficulty of not knowing what is something that the open tabs are too small is inherent. By eliminating such troubles and bringing the tabs to the left and right instead of above, "Fire tab add-ons that let you know what tabs are open right now" is "VerticalTabs"is.

Side Tabs: Prototyping An Unexpected Productivity Hack | Darrin Henein
http://www.darrinhenein.com/prototyping-side-tabs/

First of all, using web browser Firefox add on "VerticalTabs" author of Darrin Henein's siteVerticalTabs introduction pageClick "SIDE TABS ON GITHUB" at the bottom of the page.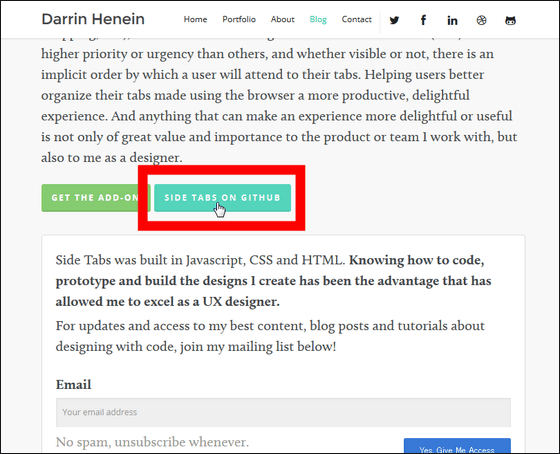 Software sharing siteGitHubofVerticalTabs PageClick on the link URL next to "Download & Install" in the "README.txt" window at the center of the page.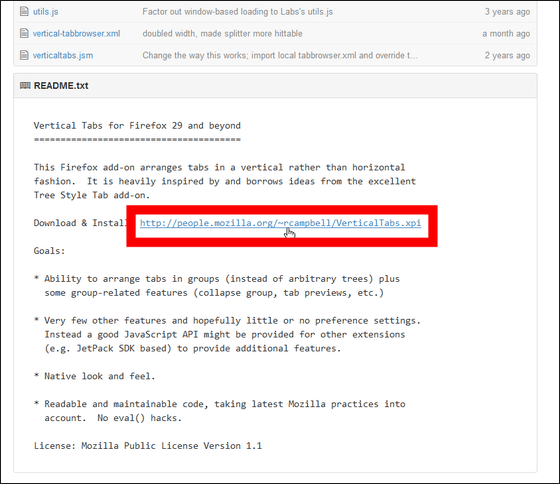 Click "Permit" of the pop-up that appears in the upper left.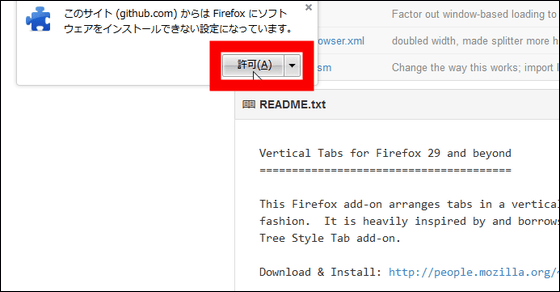 Click "Install now".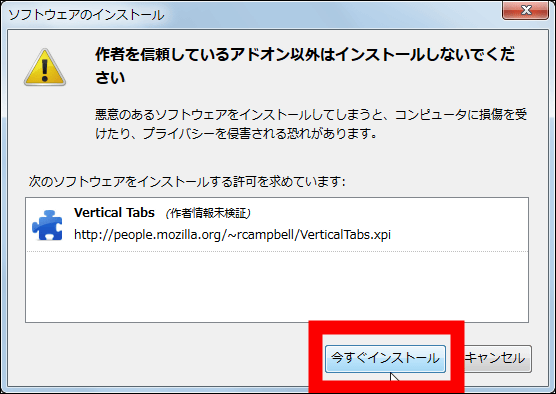 Then the tab has been changed to the layout to be placed on the left side of the screen.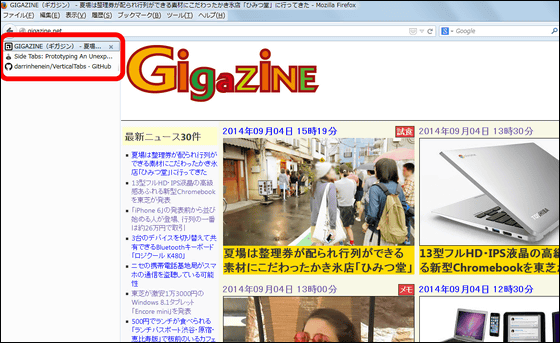 By placing open tabs on the left and right as if bookmarks are placed on the left, it is possible to prevent tabs from becoming unreadable by minimizing tabs, and to greatly increase the number of tabs that disappears outside the screen That's it.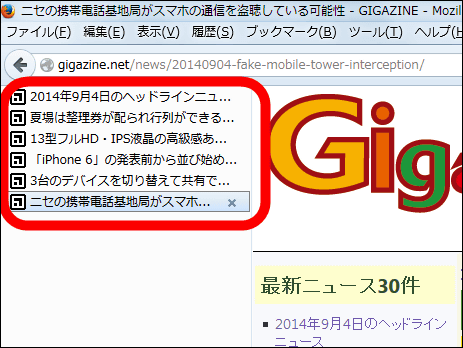 As I tried opening the tab, it turned out that the 16th tab was hidden outside the page on the display of 1600 pixels wide. In addition, the 15 tabs remaining on the screen themselves also have a limited number of characters, so that the contents of the page are hardly understood ......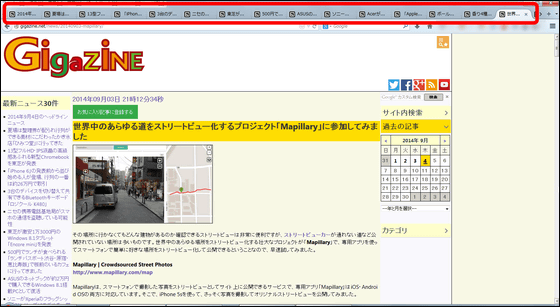 On the other hand, if you turn on the VerticalTabs addon and put it in the same state, it looks like this. You can grasp the contents of the tab as well, and there is room to add 16 or more tabs.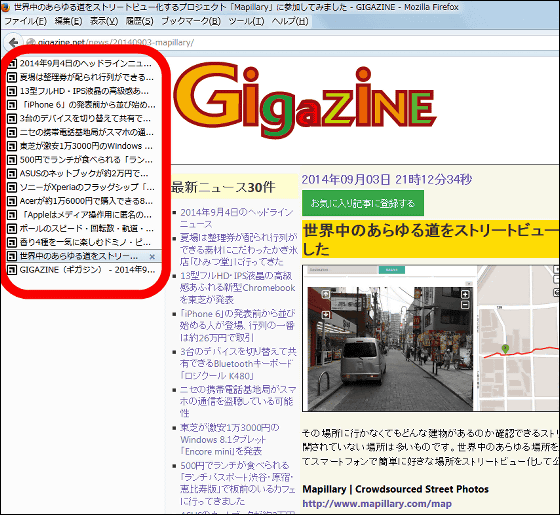 Also, VerticalTabs allows you to freely change the tab display size. You can freely change the width by dragging and dropping the breaks in the tab layout.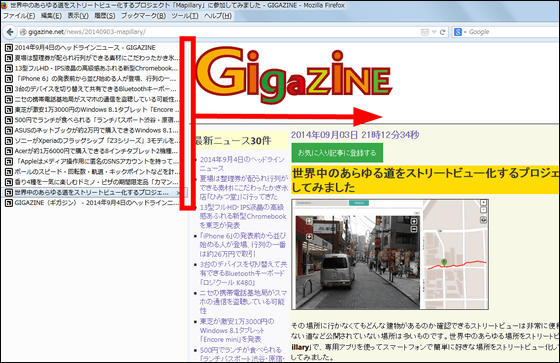 It is also possible to change the position of the tab to the right. Click "Tools" → "Add-ons" ... ...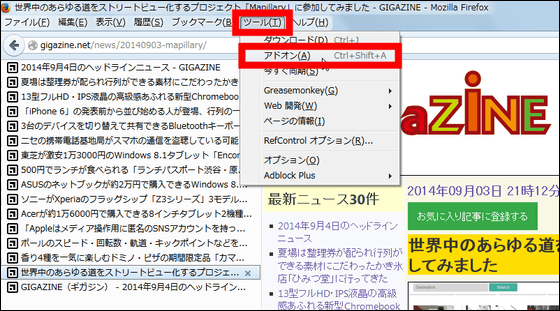 Click "Setting" of VerticalTabs in add-on.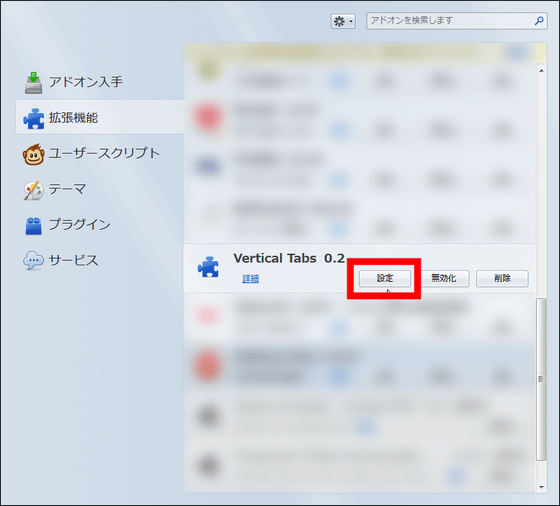 Check "Display tabs on the right" and OK.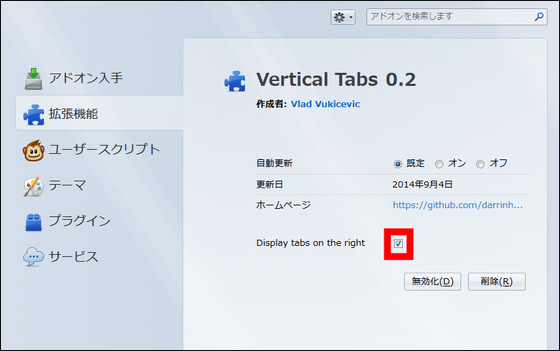 You can place a tab list on the right side of the screen like this.



Of course you can easily switch back to the normal layout by switching the validity / invalidity of the add-ons as appropriate. To restore the layout, click "Tools" → "Add-ons" ... ...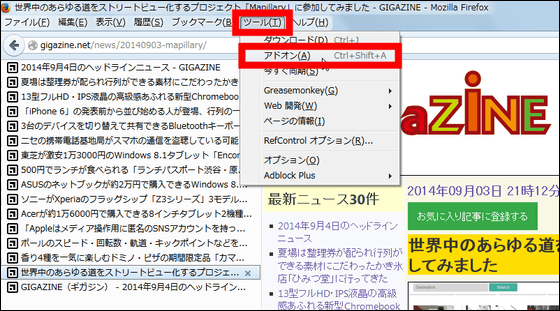 If you click "invalidate" of VerticalTabs, it is OK.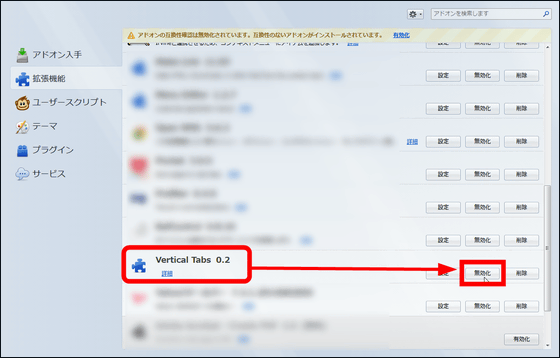 You can sort a lot of open tabs at high speed "Thumb-rollImplement theSleipnirUnlike the solution method like VerticalTabs which adopts a simple method of only changing the layout, its power is enormous. It is a recommended add-on for those who want to know what is open even if you open a large number of tabs in Firefox.