I have been eating cocoichi "sourced menchikatsu curry + grain mustard tartar sauce" whose sourness complements pungent taste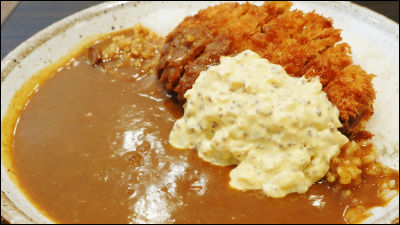 CoCo Ichigaya will be available as a new product for a limited time from September 2014Hand-made munch cut curry"New topping's"Grain mustard tartar sauceWe are on sale. As chicken soba, I used to go to CoCo Ichibanya to see how it will taste if I use a small tartar sauce, but it is not easy to put on a munch cut.

Cocohic's menu | Curry house CoCo Ichibune store
http://www.ichibanya.co.jp/menu/index.html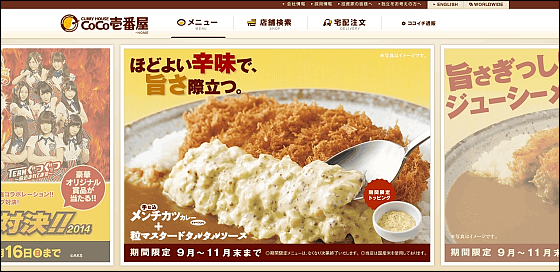 "Hand-made menchi-cut curry" - Cocoic menu | Curry house CoCo Ichibanya
http://www.ichibanya.co.jp/menu/detail.html?id=385

"Grain mustard tartar sauce" - Cocohic's menu | Curry house CoCo Ichibanya
http://www.ichibanya.co.jp/menu/detail.html?id=360

Arrived at CoCo Ichibanya.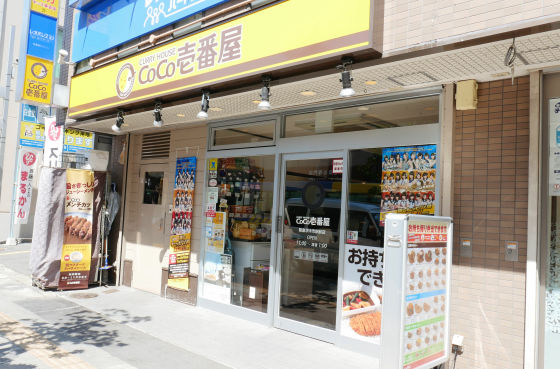 A new product poster was stuck out at the shop front.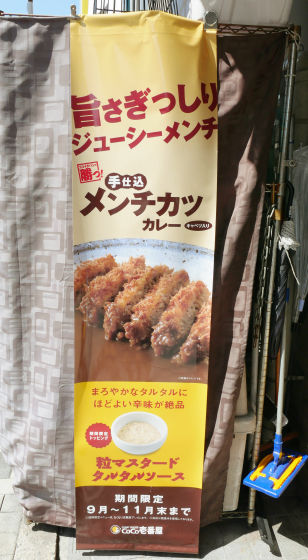 I went inside and seated. Discover the product of your choice at the top of the menu. I will order "hand-made menchikatsu curry" 810 yen including tax and "grain mustard tartar sauce" 103 yen including tax.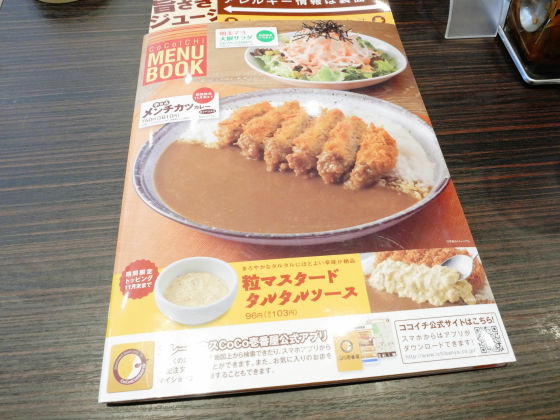 Cooking arrived losing about 10 minutes. There is a good scent of curry.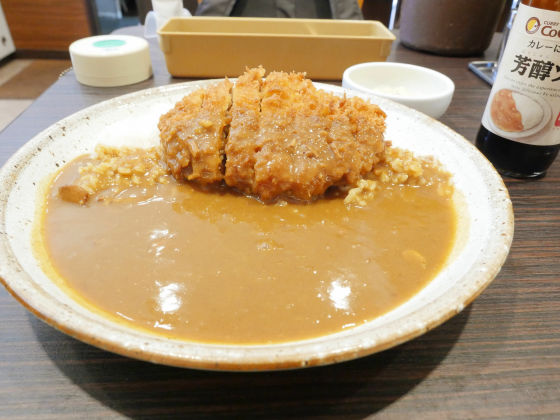 Tartar sauce is a separate appetite, an unusual variety of tartar sauce with many grain mustards.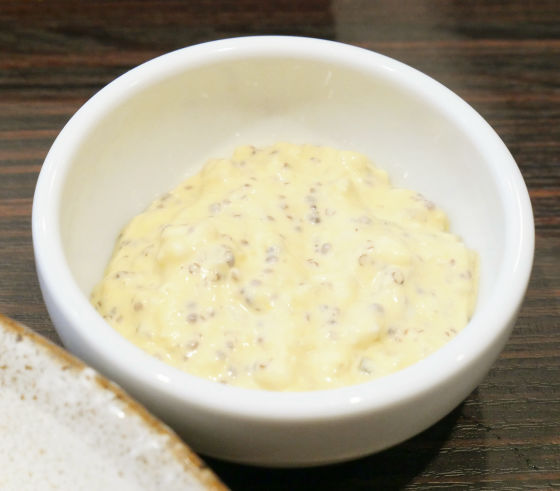 The "rice sauce" to which you prefer is attached.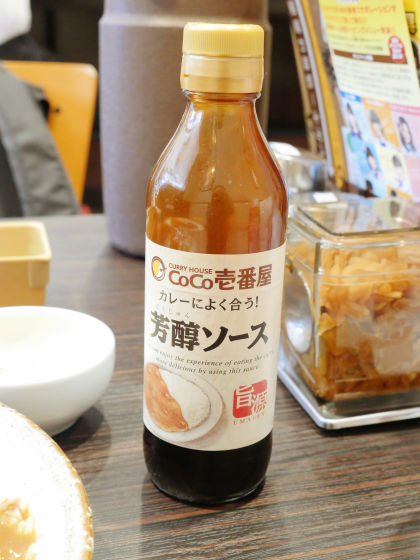 First of all, once you taste the tartar sauce, tartar sauce itself is quite normal, but there are pungent and texture of grain mustard from places.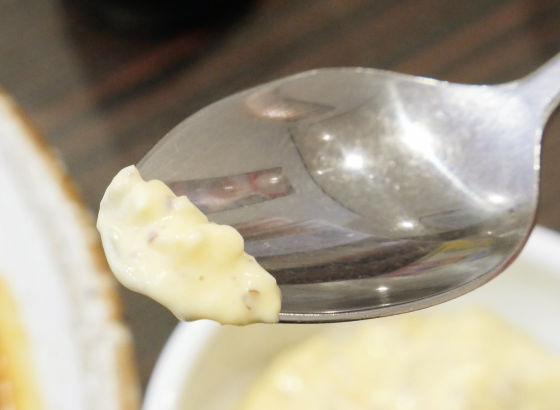 Although it is not very common to apply tartar sauce to curry, I will try to spare it.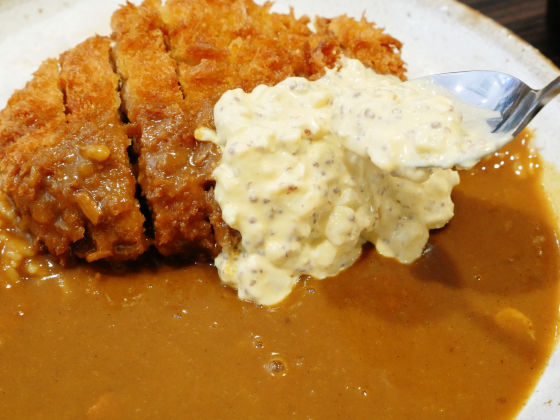 I tried half of it. How does it taste?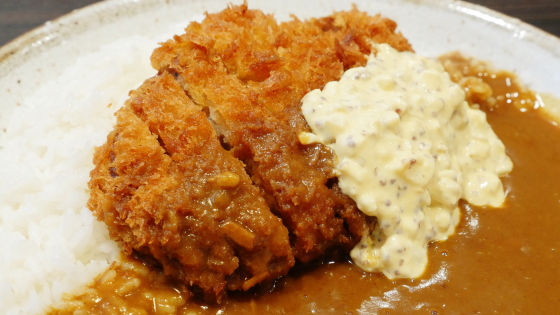 First of all I try to eat only with munch cutlets. Clothes are crispy juicy munchi cutlet, there is no mistake with curry.



Cabbage is also included a little, but the amount of meat on the whole is a lot of munch cut.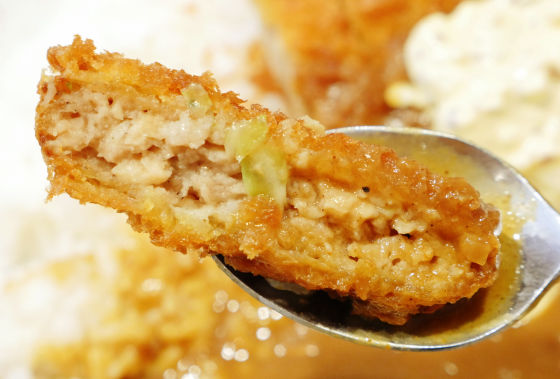 Grain mustard If you eat with tartar sauce on it, curry spices and tartar sauce match unexpectedly well, and it is becoming a curry that stands out for pung by adding sourness.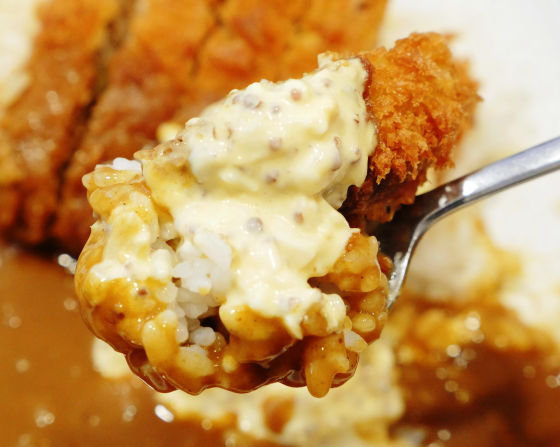 Although it seems to be heavy with ordinary tartar sauce, it does not become a heavy taste to that extent by having grain mustard.Curry fry curryIt seems to be suitable.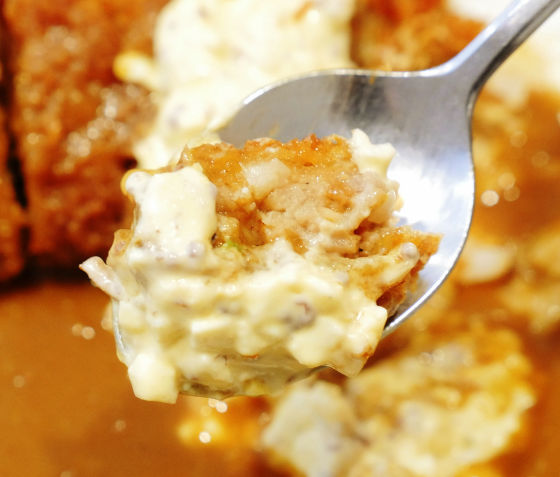 I thought that the rice sauce fits both fried and curry, so I tried it on a munch cut.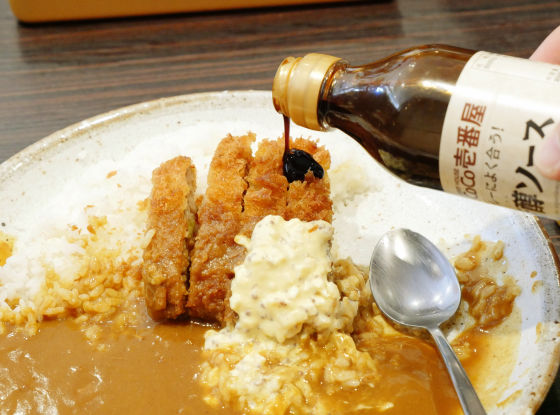 If it says the sauce to menchikatsu it is seasoning of iron plate, so compatibility is never bad, but curry + tartar sauce + sauce seemed to make the taste too complicated.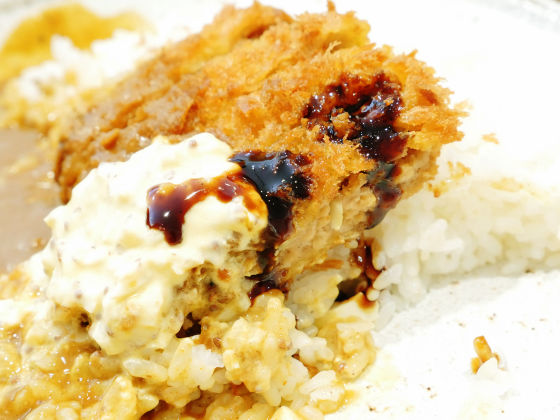 Since the spicyness of curry was ordered with "ordinary", spice of the table was put in order to make it harder a little.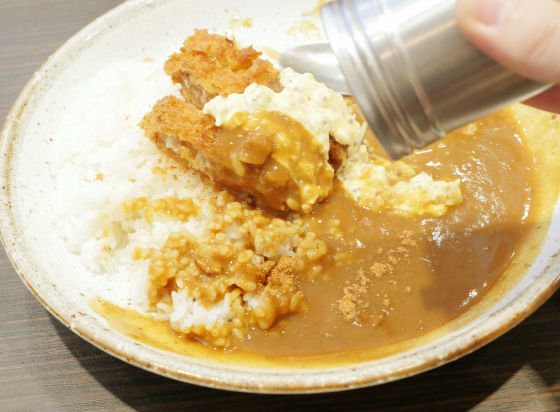 And Pakuri with the Mentikatsu. Because the tartar sauce is a thick and mellow taste, the curry with increased pungency more improved each other's flavor. It may be better to order with "1 hot spicy" or better unless you are not good at hot items.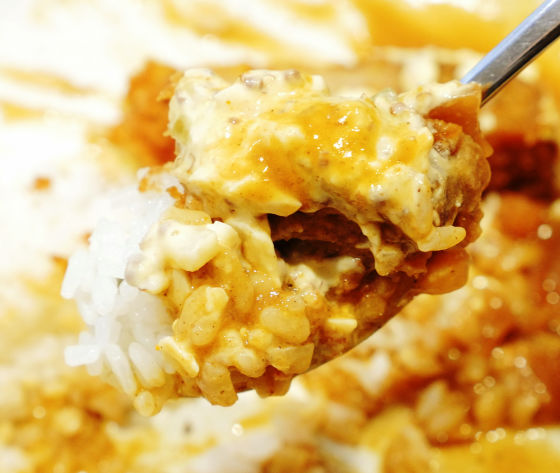 In addition, "hand-made menchikatsu curry" and "grain mustard tartar sauce" are limited for sale from September to the end of November.