Summary of what new features are in the new OS "Android 5.0 Lollipop"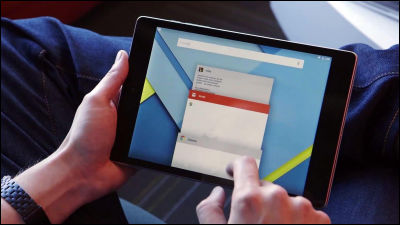 Nexus 9YaNexus 6The new Android OS that will appear at lastAndroid 5.0 Lollipop"Is the ambitious work that Google says," The biggest update in Android history is applied. " So, when you summarize the excellent functions added and improved newly to Lollipop, it will look like this.

12 of the best new features in Android Lollipop | The Verge
http://www.theverge.com/2014/10/28/7082875/12-best-new-features-android-lollipop-nexus

Official Android Blog: A sweet Lollipop, with a kevlar wrapping: New security features in Android 5.0.
http://officialandroid.blogspot.ca/2014/10/a-sweet-lollipop-with-kevlar-wrapping.html

Google outlines newest security features in Android Lollipop: Smart Lock, Encryption and Security Enhanced Linux | 9to5Google
http://9to5google.com/2014/10/28/android-lollipop-security-features/

◆ Easy environment transfer
Unlike iPhone, Android terminal was very troublesome because it was necessary to download and install again from Google Play in order to move the environment of the application etc. to the new terminal. However, with Lollipop you can transfer environments all at once using the function called "Tap and Go".

Tap and Go can use the Bluetooth function to reflect the environment of the old Android terminal on the Lollipop terminal. Tap and Go can reflect all the applications and settings of the old terminal on the new terminal. Furthermore, in Android OS, unlike iOS, it is possible to customize various designs including home screens. However, including this environment, new terminals can be made to be old terminal specifications. Also, if you are using Lollipop terminals, environment can be transferred simply by touching the terminal using NFC.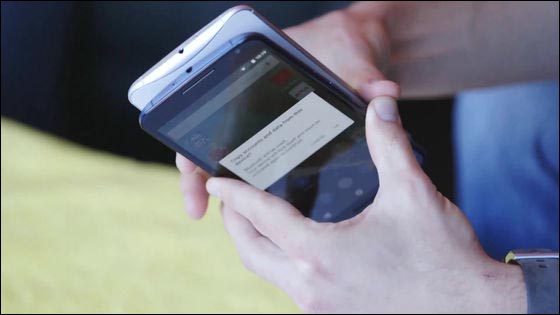 ◆ Enriched startup options
To activate from sleep mode in Lollipop, the following methods can be used other than pressing the power button.

· Double tap
In Lollipop terminal, it is possible to wake up by simply tapping the screen twice in sleep mode. This is made by LGIsai FLAlthough it is a function already adopted on some Android terminals such as Nexus 9 and Nexus 6, it is expected to be supported in the default state and it is likely to be available on all Android terminals in the future.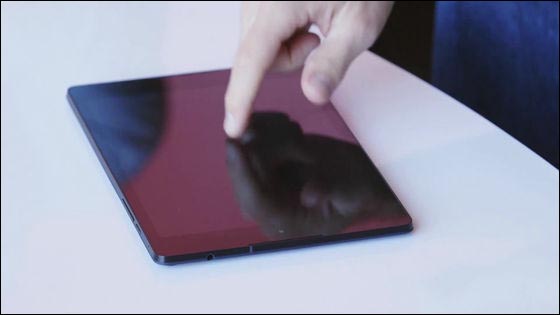 · Voice activation
You can recover from sleep with a cry of "Ok Google". Continue sending short mails by just voice and search and hands free operation OK.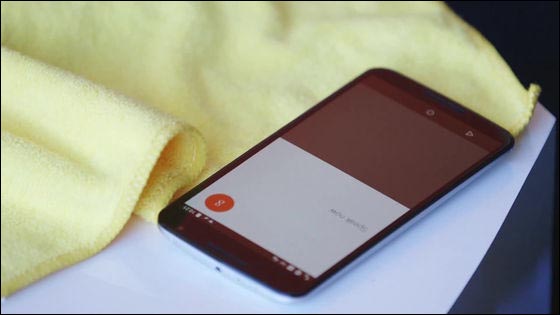 ◆ Face recognition function in the background
Even in the conventional Android OS, although the face recognition function could be used by unlocking etc., it was severe that the condition setting was severe, it was also time-consuming and troublesome to make it correctly recognized. On the other hand, in Lollipop, "face authentication" function will automatically start up in the background when the display turns ON. Lollipop allows you to display various alerts on the lock screen and send and receive e-mails, since many operations can be performed without releasing the lock, the face recognition function is automatically activated and the user It seems to be said that it is very convenient for authentication to be carried out.

◆ Notification function
· Lock screen notification
With Lollipop it is also possible to notify of many applications such as mail and news on the lock screen. You can swipe the notification left and right to erase it, or you can increase the size of the card by pinch operation.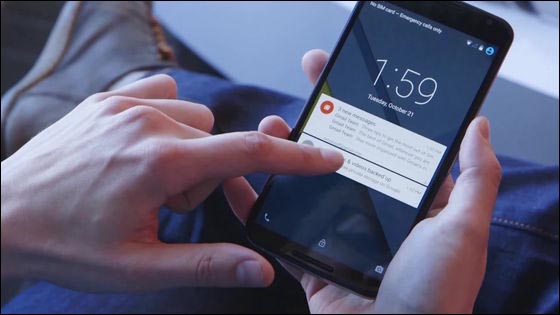 · Notification of active application
With Lollipop, for various notifications with high priority, the function displayed at the top of the screen is added even while using other applications. This is an alert notifying the phone. Of course it is possible to answer the phone and to go through.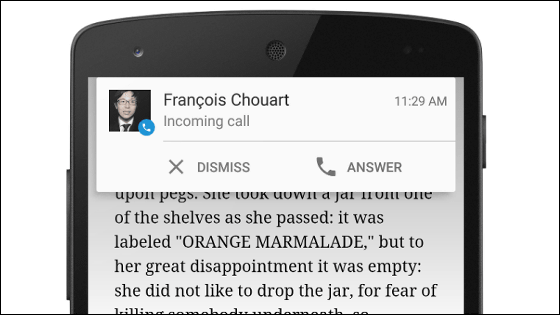 ◆ Switch Account
In past Android OS, it was possible to create multiple user accounts for tablet, but Lollipop added "temporary guest mode" assuming other people's use. Also, in guest mode it is also possible to set to request input of PIN code to use a specific application.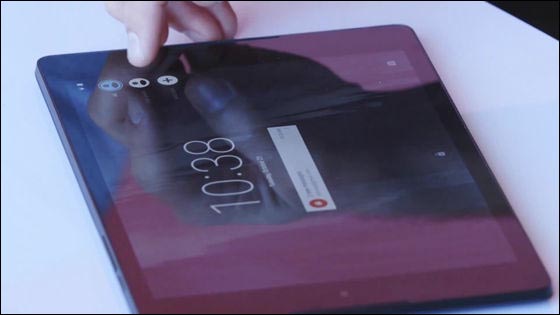 In addition, you can also create an account that meets your purpose, such as account dedicated to work.

◆ Screen Pinning (fixed screen)
In Lollipop, the function to make it impossible to start an application other than a specific application called "fixed screen" has been added. If you fix the screen, you can no longer exit the application or return to the home screen, you can also set authentication settings such as PIN code to cancel. There is no need to worry about peering e-mail or image data even if you lend your device to make friends use the web browser application.

◆ Smart Lock function
In Lollipop, a lock on / off function called Smart Lock was newly added. With Smart Lock, you can disable locking by simply touching Smart Watch or NFC tag that works with Lollipop terminal, and on the contrary you can enable lock automatically if connection with Bluetooth is lost. In other words, you can prevent unauthorized use by locking automatically if you forget to put the terminal somewhere.

◆ Automatic encryption
Even in the conventional Android OS, there was a function to encrypt applications and data files from "setting" → "security" and encrypt them so that they can not be restored by other terminals, but it is necessary to set them manually, It took me more than 1 hour, so it was a hassle.

However, in Lollipop, the encryption function is ON in the default state and there is no need to manually encrypt it. Of course, you can also cancel automatic encryption.

◆ Material design
Lollipop has adopted Material Design (material design) as a unified UI. It is responsive not only to smartphones and tablets but also to wearable terminals such as smart watches, and it is a user-friendly UI with not only a design based on cards but also a guide function using animation.