Easily report troubles such as "spoofing account" on Twitter from the application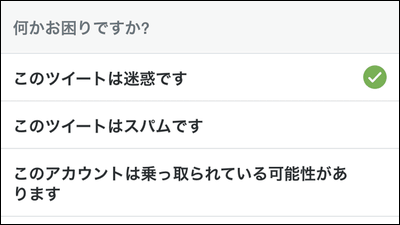 So far, to report the harassment and annoying behavior that is happening on Twitter to the management sideTwitter Help CenterAlthough it was necessary to access and report, it is now possible to easily report from the target tweet on Twitter and Twitter genuine applications.

Building a safer Twitter | Twitter Blogs
https://blog.twitter.com/2014/building-a-safer-twitter

In order to use Twitter more safely | Twitter Blogs
https://blog.twitter.com/ja/2014/1203safety

The way to report harassment and annoyance is simple,Twitter RulesUsers who violate,Offensive actWhen you find a user to do, open the target tweet and tap the red frame icon.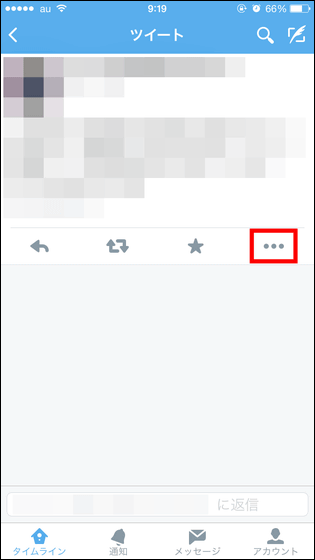 Tap "Block or spam report".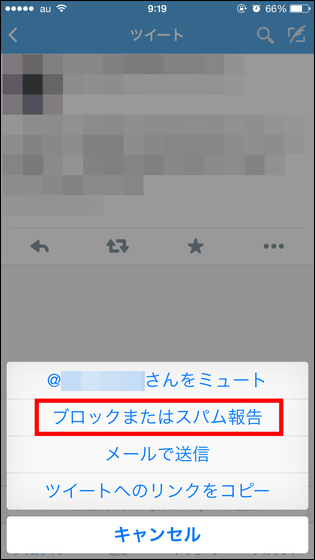 If you just want to block your account, just tap "Block" at the top right of the screen to finish, but if you want to report a nuisance tap tap "send report."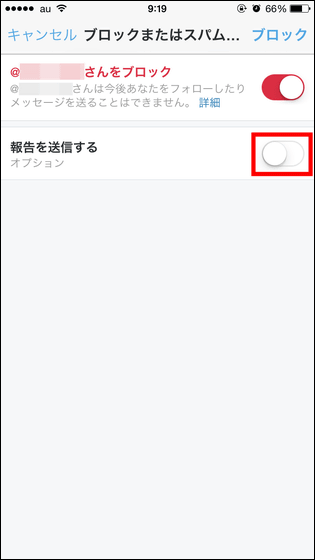 Then, this tweet is annoying "" This tweet is spam "" This account may have been hijacked "" Multiple choices of being a nuisance user "are displayed, so the target tweets Tap anything that applies to your account.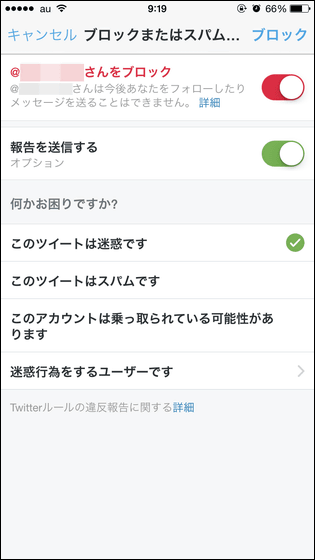 When I tap "I'm a nuisance actor" ...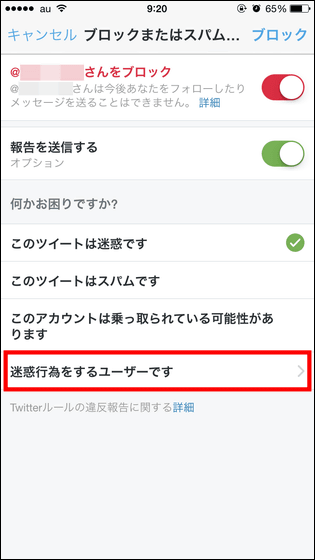 It is now possible to select in detail what kind of annoying users are.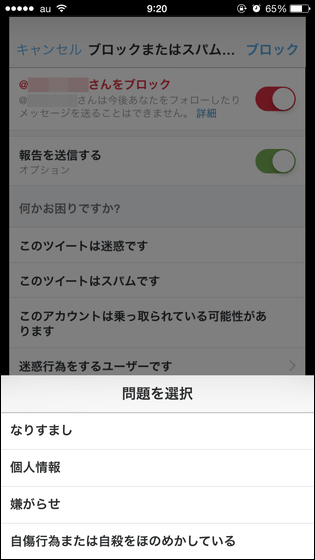 For that reason, if you tap "Next" at the end, the report of nuisance is complete.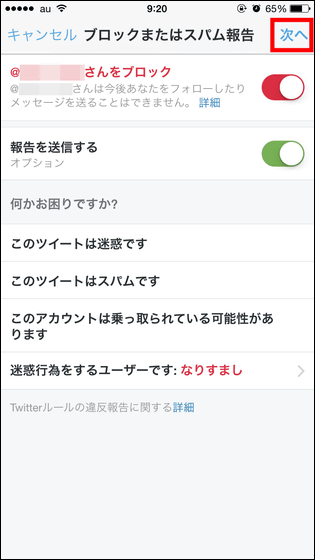 Even from the official Twitter support account, the way to report annoying behavior is published in movie format.

Starting today we're rolling out an improved way to flag abusive Tweets. See how it works.https://t.co/Yf6cStz0z1

- Twitter Support (@ Support)2014, December 2

This junk report button isChange.orgIt started from a campaign, and it is available from the PC site for several months.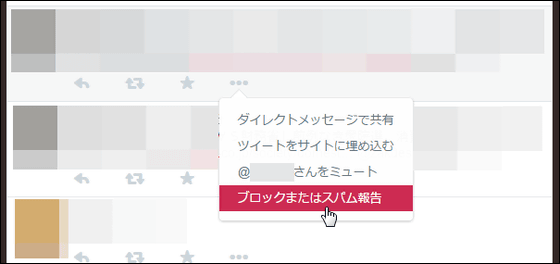 Although it became easy to make annoying reports from the application, if you want to do more detailed report, use the following page OK.

Twitter Help Center | Reporting harassment or annoying behavior
https://support.twitter.com/forms/abusiveuser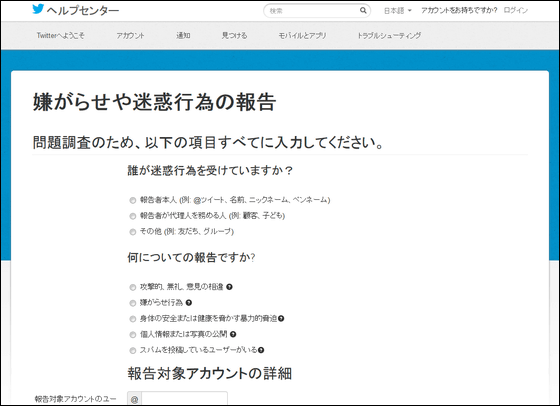 If you want to report a violation other than harassment or nuisance, you can do it from the following page.

Twitter Help Center | How to report a violation
https://support.twitter.com/articles/486421