Kirakiru's trigger and Kamikaze video also participated "Japan Animation (Fair) Exhibition" Line-up of the second season released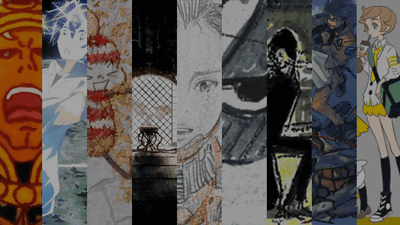 Regardless of the genre of the work, the short animated works created by love and momentum of the creator side are released every Friday one episode "Japanese Animator (Fair) Trade Fair"Announced the line-up of the second season to start from early March. In the second season, in addition to studio color "Kill rakiru"Or"An extraordinary battle is among the everyday systems"EtctriggerAnd anime "JoJo's Bizarre Adventure Stardust CrusadersWe will make an opening ofKamikaze videoEven participate in the project and produce original animation.

Japanese Animator (Fair) Trade Fair
http://animatorexpo.com/

The animation of the second season will be as follows when arranging the work, the director, and the staff in all 12 works, alphabetical order.




◆ I can Friday by day!
Director: Kazuya Tsurumaki
Staff: Ueda the Great

◆ Ibseki Yoruni
Director: Atsushi Hiramatsu
Staff: Sakaki Ren

◆ Ochibisan
Director: Moyoko Anno
Staff: Shinji Kawamura (PARTY)

◆ Obake chan
Director: Koyamagishige

◆ Kanon
Director: Masahiro Maeda
Director: Yoshizaki Hibiki
Miki: Tsuyoshi Kushida

◆ Idolatry Theater
Director: Yamashita goes
Staff: Kazuhiro Furuhashi

◆ Three witnesses
Director: Utsunomiya

◆ SEX and VIOLENCE with MACHSPEED
Director: Yoshiyuki Ishiro (TRIGGER)

◆ 2 of killers of 2
Director: Kazuto Nakazawa

◆ Tsukio of the moonlight
Director: Kenichi Suda (GhM)
Staff: Takanobu Mizuno (Kamikaze video)

◆ Nostriline Gentleman's Memoir
Director: Moyoko Anno
Staff: AGROTRA entertainment Inc.

◆ Hammerhead
Director: Maiho Otaro
Staff: Maeda Masahiro

Also start from 20th March 2015AnimeJapan 2015Then, the Japanese animation (fair) fair will exhibit the booth. Original works and setting materials of each work are displayed here, original quantitative original animator kit ......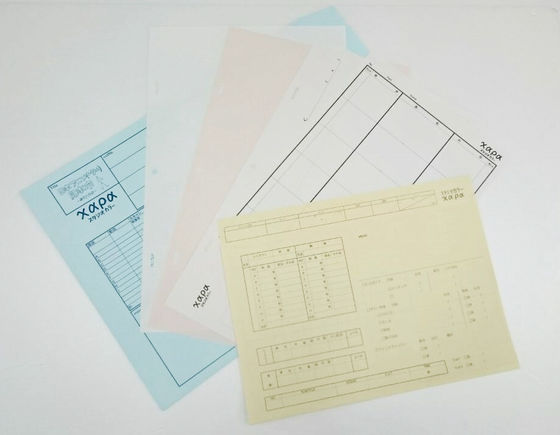 Original postcard ......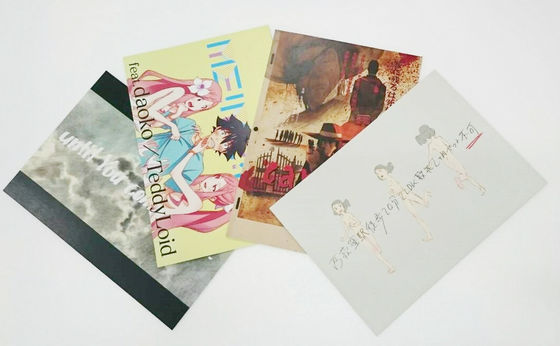 The original memo pad will be presented to visitors.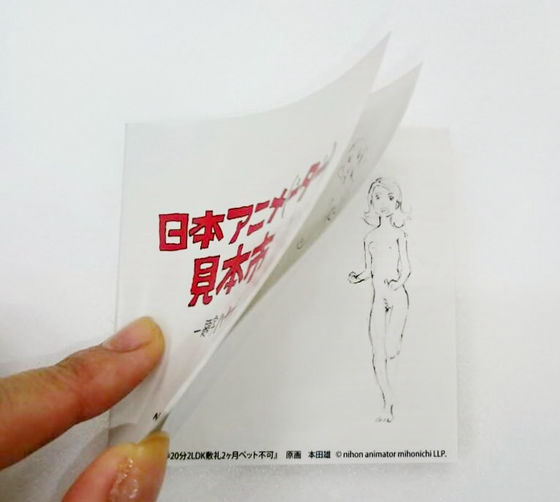 The new PV which summarizes the animation work of the second season can be seen from the following article.

Studio color and Dwango's "Japan Animation (Fair) Exhibition" Second Season New PV release - GIGAZINE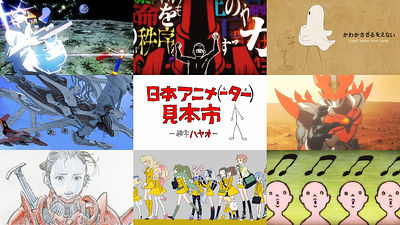 (C) nihon animator mihonichi LLP.
in Anime, Posted by logu_ii