Giant Gundam vs Zak's Statue · Iron-Blooded Orphans Barbatos etc Bandai Directly-Operated Gundam Specialty Cafe & Gundam Shops & Exhibition Shimmering "GUNDAM SQUARE"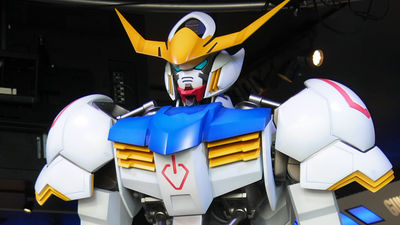 A cafe where Gundam's menu can be eaten, and Gundam specialty store where display, forum, shop mergedGUNDAM SQUAREOn November 19 (Thursday)EXPOCITYIt opens in. Gundam specialty shop was with Kansai for the first time, because the exhibition was held, I watched the inside a while.

Kansai for the first time! Gundam specialty shop directly operated by Bandai "GUNDAM SQUARE" Birth of November 19th at Osaka · EXPOCITY! | GUNDAM.INFO | Official Gundam Information Portal Site
http://www.gundam.info/topic/13891

GUNDAM SQUARE is in the center of LaLaport EXPOCITY, and a statue of a huge Gundam vs Zaku is a landmark. Positionally "Pokemon EXPO gymIt's just across the road.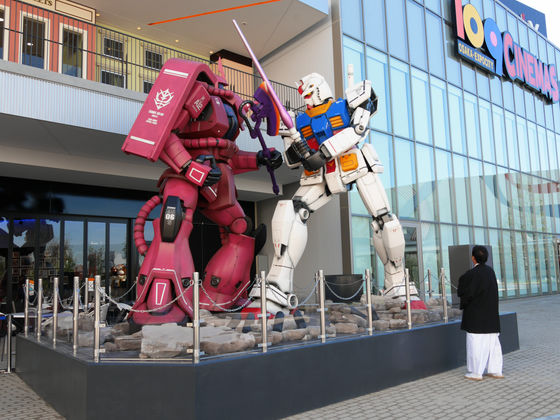 It is quite impressive to look closely near the statue and look up.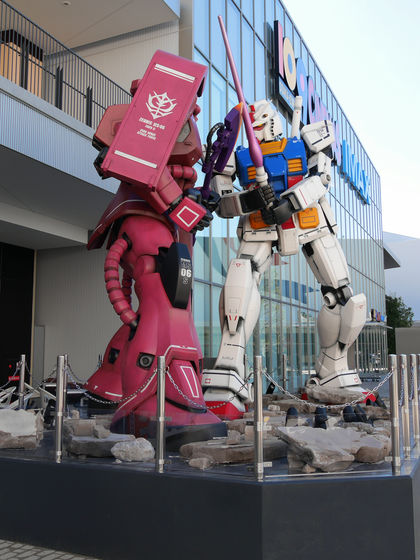 Arriving at GUNDAM SQUARE as you proceed to the left of the statue. The entrance is a chic design unified in black.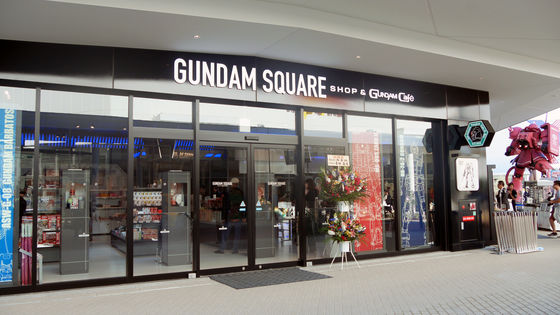 At the entrance of GUNDAM Café, a uniform clerk welcomed me.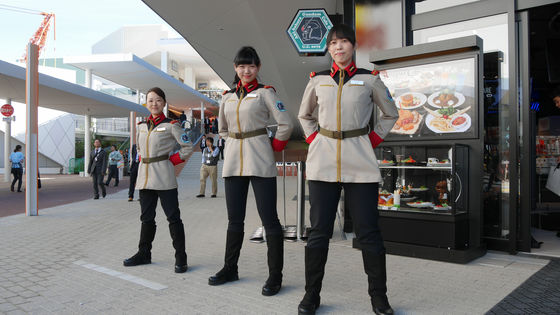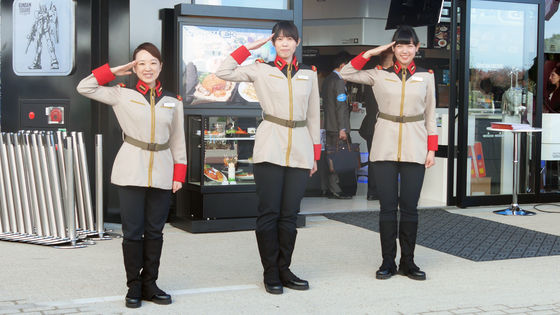 As soon as entering GUNDAM Café, from 1st October 2015, the main character of "Mobile Suit Gundam Iron Blood Orphans" under animation broadcasting "Gundam · Barbatos" 1/10 scale figure.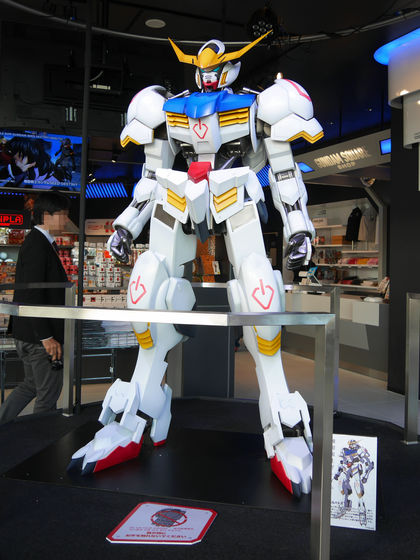 Lively profile.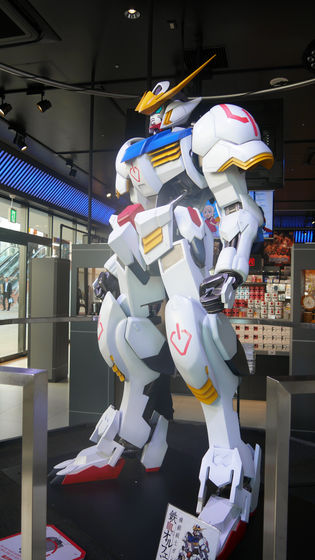 The right side of Barbatos is GUNDAM Café's food order counter.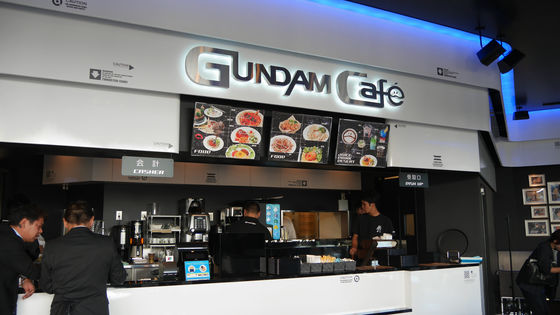 The menu looks something like this, more than 10 kinds of meal menu and dessert etc line up.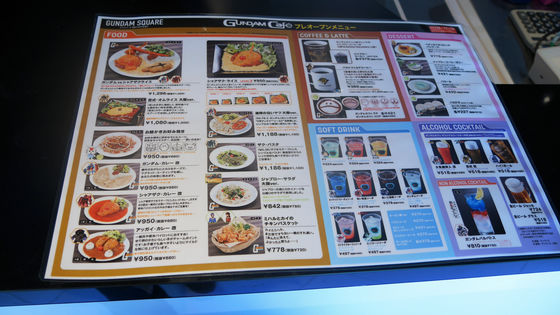 There is also a drink menu with characters and Gundam motifs.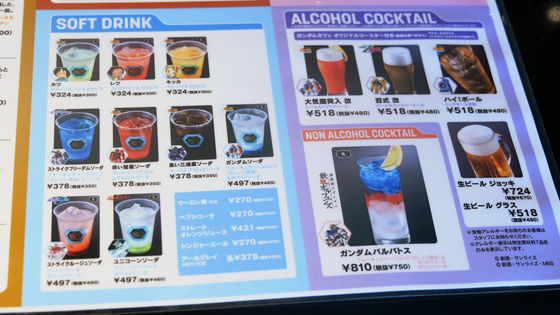 Also,"Zaku tofu"Halo Dora and other takeaway foods are also on sale.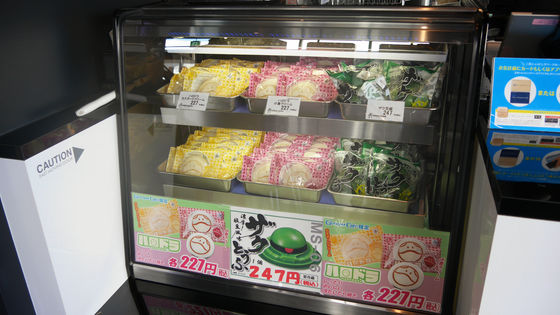 An example of a meal menu is as follows.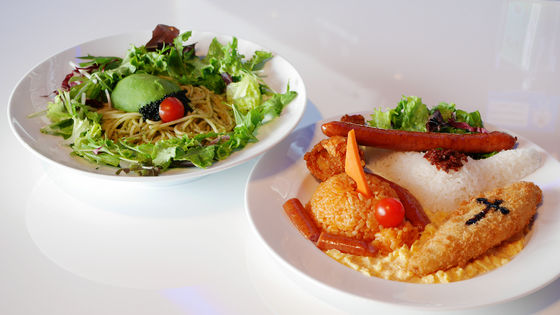 This is "Gundam vs Chaazaku Rice" (1296 yen including tax).



With sausage beam saber, white rice Gundam ... ...



Concept that Zaku dedicated to Char for kia shap rice, sausage, tomato, carrot used on the plate spreads on the plate.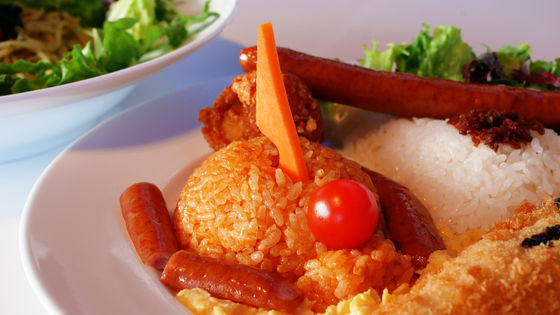 In the white fly that imaged the Gundam shield, a pattern of a cross is engraved with the sauce.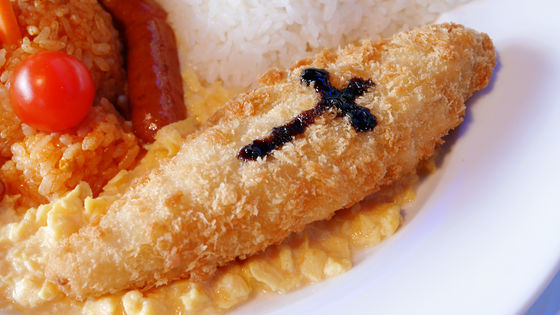 "Zaku pasta" (1188 yen including tax) is a dish with MS-06 Zaku as a motif, a pasta with green Genovese sauce added with lettuce.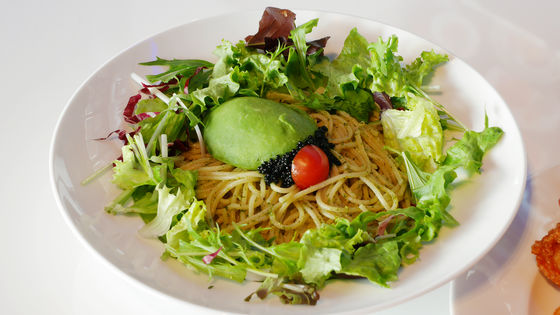 MS - 06 is represented by avocado, caviar and tomato.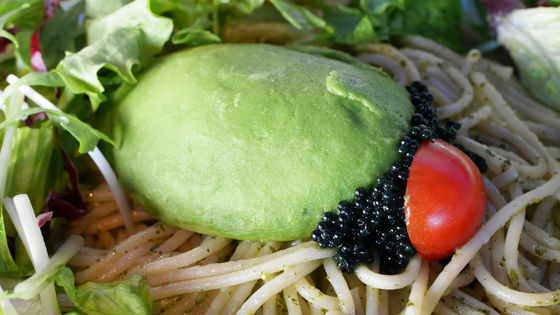 In the display inside the GUNDAM Café, opening and ending images of the past Gundam TV series are flowing and you can eat while watching some old video.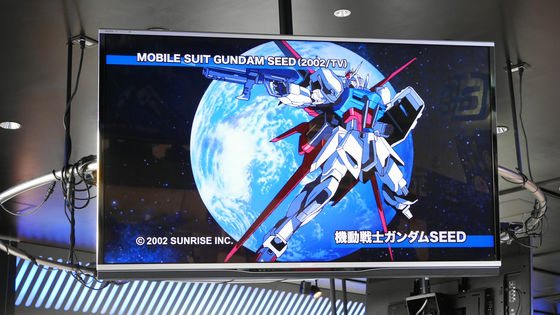 Outside the shop, sales of takeout menus such as "Hello" and "Gundam sushi" are also scheduled to be held.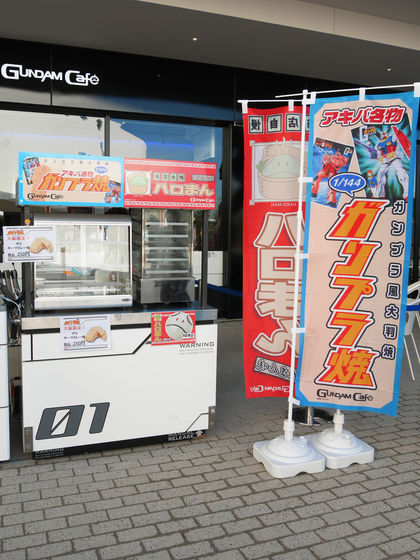 Next to GUNDAM Café across Barbatos is Gundam specialty shop.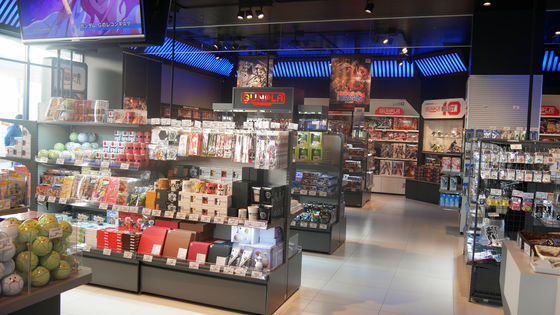 Gundam seems to be narrowed down and it is lined up.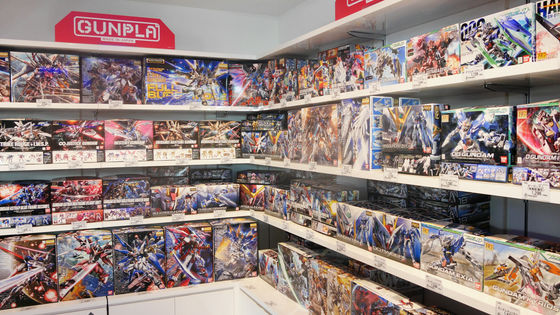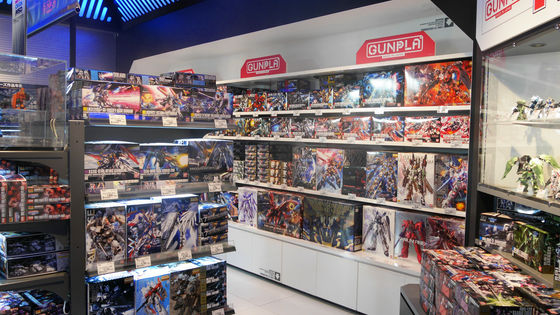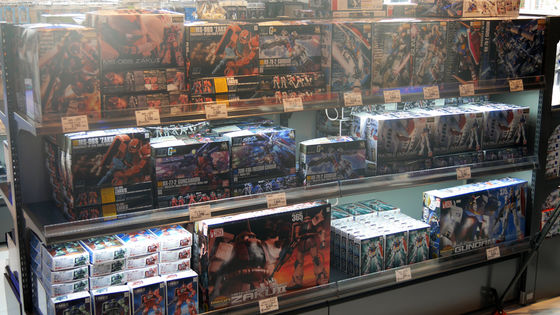 Exhibition of assembled gundams and ... ...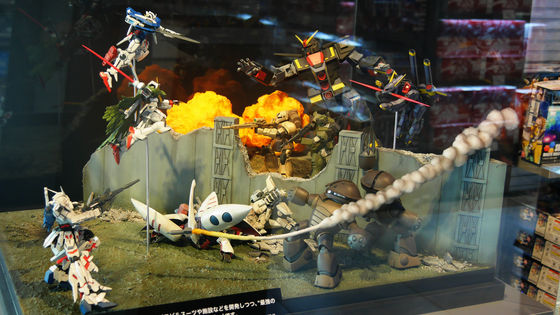 There is also a clear body of the event limited only.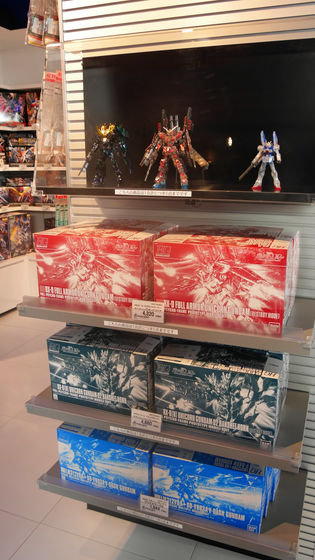 Clear body gunpla is limited to 5 points per accounting.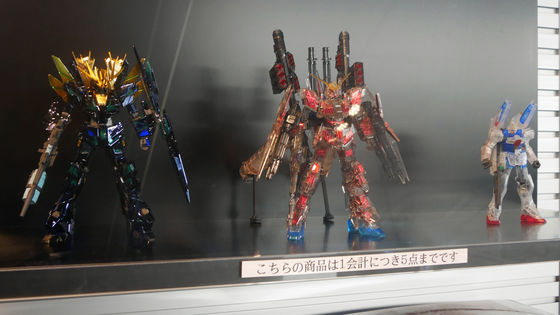 We also sold the necessary goods for making the Gundam.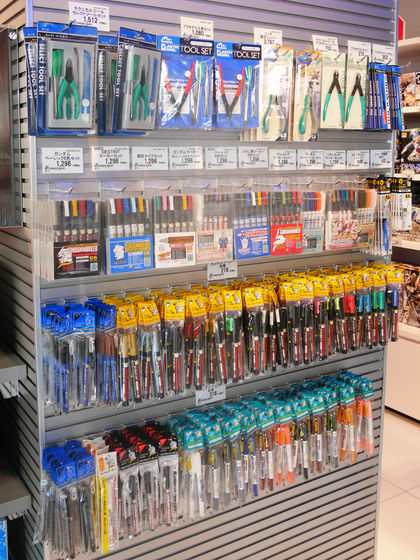 Four types of Gundam motif mugs.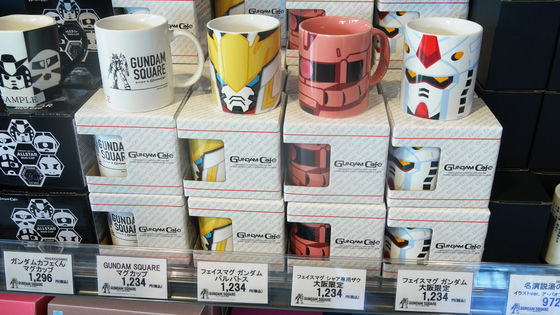 There is also a limited mug cup with logo of GUNDAM SQUARE.



Also, T - shirts with GUNDAM SQUARE 's logo and clear files etc are also sold under EXPOCITY.