Director Shinkai Makoto's latest work "Your name is." Special feature video appearance, movie release in August 2016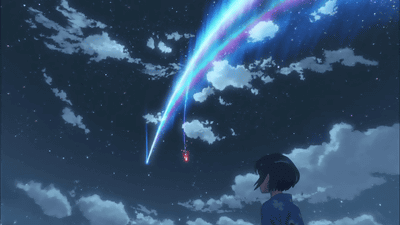 Director Shinkai Makoto's latest work known for making beautiful depiction and a story that strikes the heart, such as "The Word of Garden" "5 centimeters per second"What is your name?"Official website opened, the specials video was released. The movie will be released in August 2016, which means that it will be a summer vacation movie next year.

The movie "Your name is. "Official site
http://www.kiminona.com/

According to the official website, the outline is as follows.

Japan who refrained from coming after a thousand years in a month.
Girls high school girl Miba living in a mountain deep country town was having a melancholy everyday.
In the election campaign of the father who is the mayor, the old custom of the family shrine.
Only in the small narrow town, only around the year when the surrounding eyes are worrisome, I just want to strengthen the admiration for the city.
"Next life will be a handsome boy in Tokyo - ー ー ー !!"
One day, I dream of becoming a boy.
An unfamiliar room, a stranger friend, the streets of Tokyo spreading in front of me.
Though it is confused, it is a triloba that fully satisfies the life in a city that was a wishful desire.
"Mysterious dream ... ...."
Meanwhile, a boys high school student living in Tokyo also saw a strange dream.
I am a girls high school student in a mountain town where I have never been.
What is the secret of the dream they experienced?
The encounter of the two who will never meet.
The story of a girl and a boy's miracle starts now.
And this is a specials video.

"Your name is". Special News - YouTube


A shooting star falling from the sky.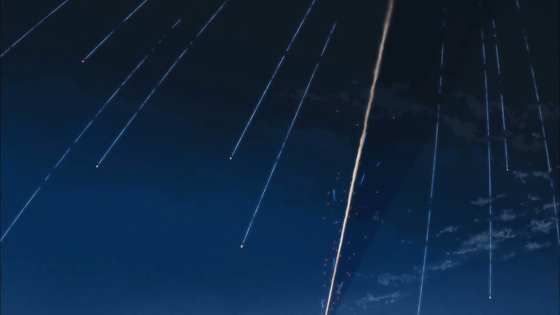 I wonder if I will fly away, go into the clouds.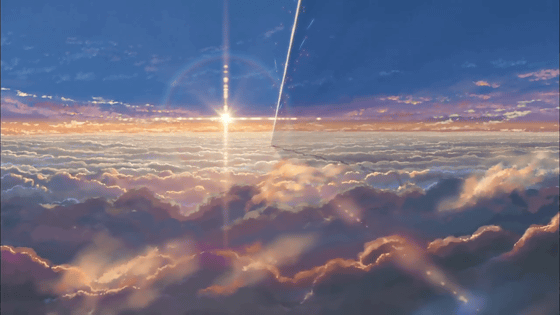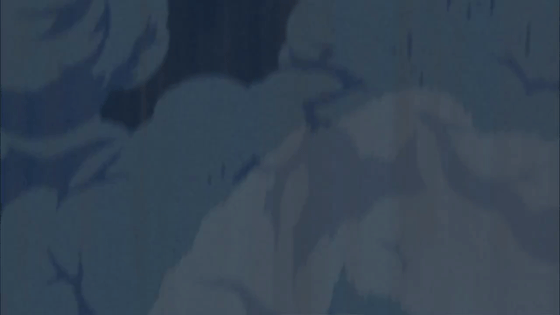 In addition, penetrate the cloud and go down, down.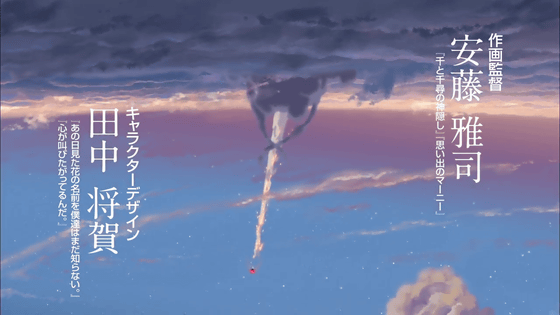 The cityscape is now visible.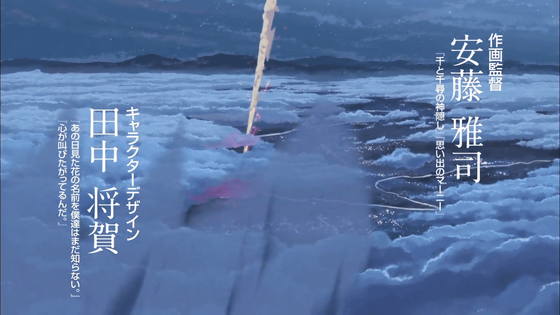 From here, the scene changes to be scattering so that it matches the monologue by three leaves and Taki. The alarm of the smartphone is in operation.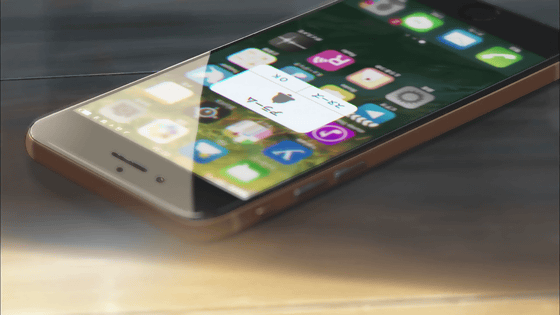 "On Twilight" written on the blackboard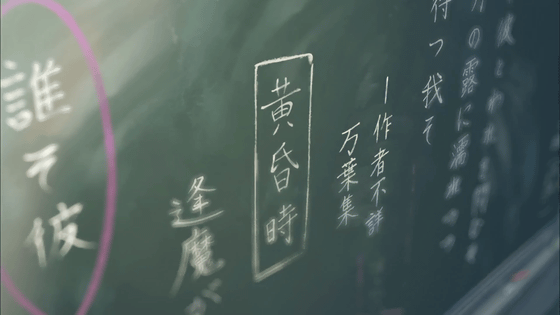 The scene changes to the city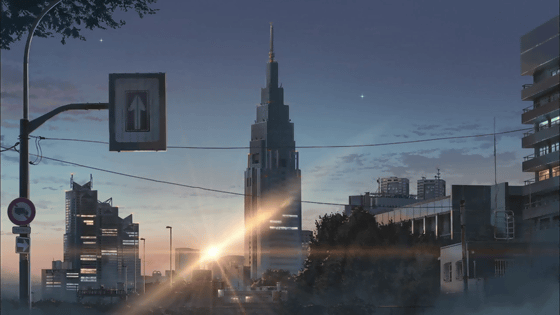 Composition as if women's pictures were taken hidden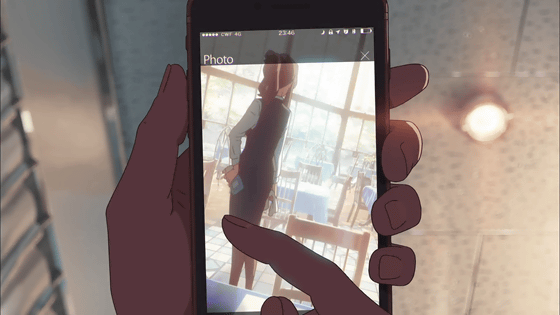 Female student who seems to be touching a smartphone sitting on a railway crossing in the countryside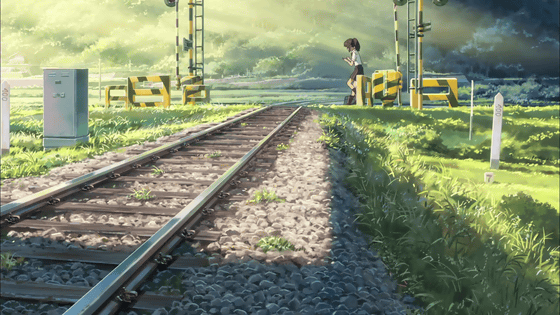 This is a male student who also seems to have a smartphone in a pedestrian overpass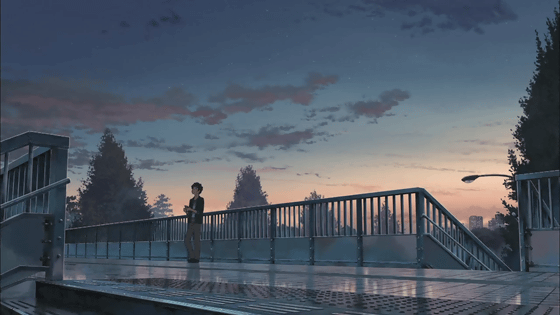 Autumn leaves on the river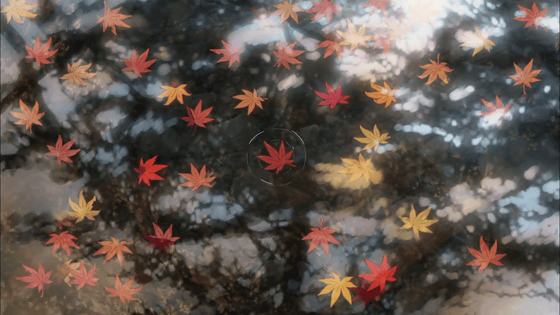 Weavering?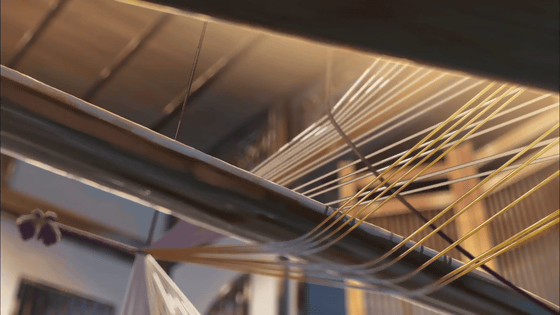 Screenplay / Director Makoto Shinkai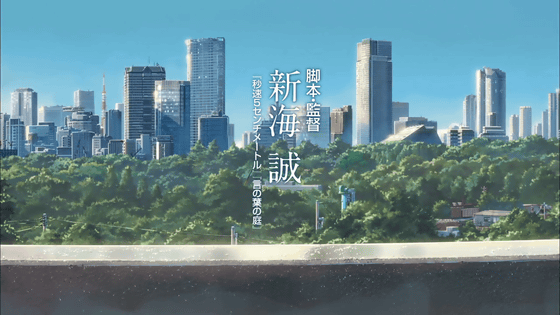 "I will never meet, my two promises."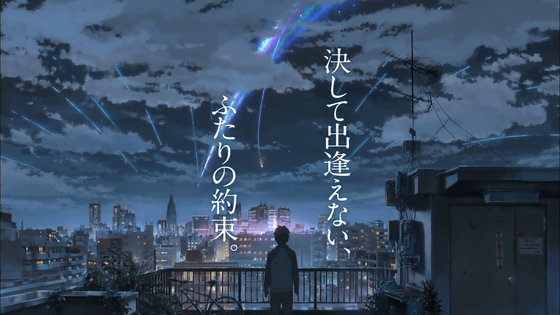 Written in the note "Who are you?"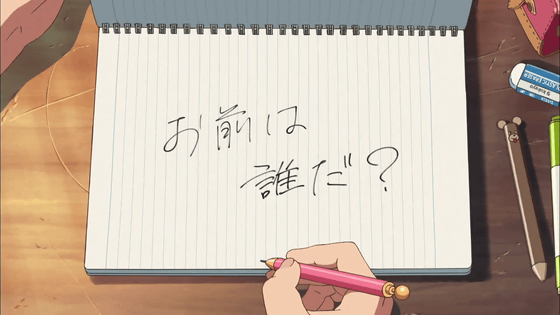 "Mitsuwa" in the palm of your hand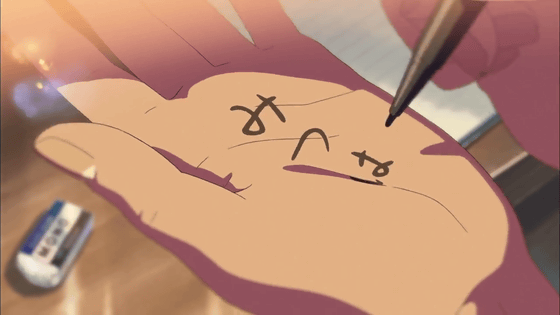 Girls in a yukata figure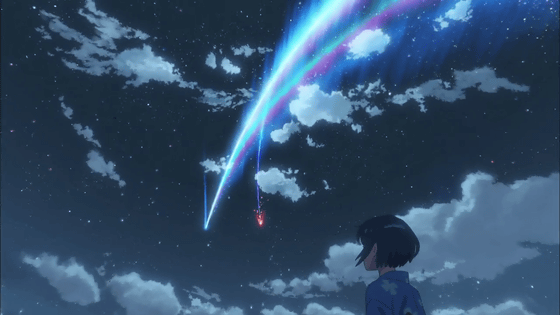 "Your name is."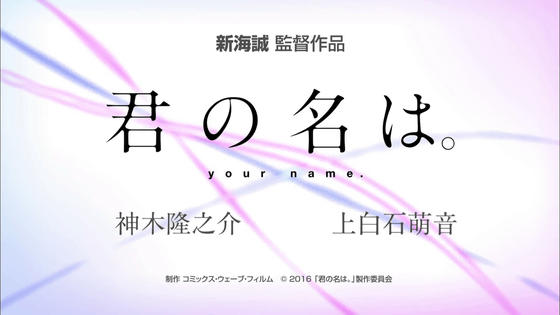 "I am looking for you who has not met yet."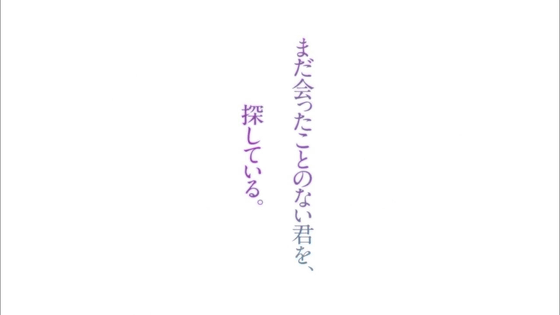 It is open to the public in August 2016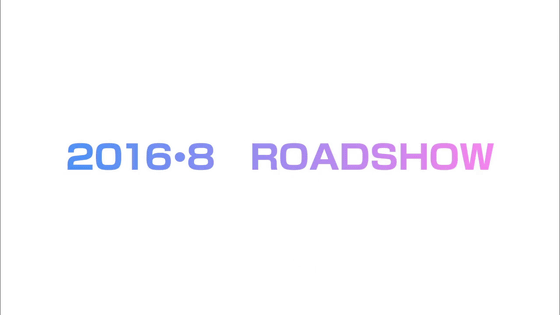 Speaking of Shinkai Makoto, a film director who continues to draw attention after "Hoshino goe" released in 2002. In 2004, we sent out works constantly, "Place of promise, the place of clouds", "5 centimeters per second" in 2007, "Child who follows the stars" in 2011, "Word of the word" in 2013 It was.

The latest "Garden of Words of Language" was originally a work not to have a theatrical release schedule, when it was made public, it became the biggest hit work as Makoto Shinkai work, and the opening period was extended at many theaters.

This time, I am in charge of character design Shiga Tanaka known as "We do not know the name of the flower we saw that day", "We want the mind to shout." I have formed a tag with the Shinkai director at the CM meeting 'Crossroad'.

Mr. Ando Masashi who worked for Studio Ghibli works such as "Princess Mononoke", "Spirited Away" and "Marnie of Memories".

Two main cast members have been announced. Taki role is not only active as an actor, but also as a voice actor such as "Summer Wars", "Memory to a certain air fighter", "Arrietty of borrowing", "Howl's Moving Castle" etc. Takayuki Kamiki Mediation. The triloba is the seventh "Toho Cinderella" Audition Jury Special Award and the film "Maiko is Lady" starring Shiraishi Moe.

I can not help hoping for the latest work by Shin Sea who is sometimes described as "Post Miyazaki Hayao" "Post Hosoda Mamoru".

· 2015/12/11 8:56 Additional description
As Shinkai wrote his thought on his own website "Other voices - distant voice -", please be sure to read the fans. "There are plenty of motifs from past works."

Other voices - distant voice - »Theater feature animation 'Your name is. "
http://shinkaimakoto.jp/kiminona