"Melty Kiss Precious Milk Chocolate" Taste Review for winter only pushing milk flavor forward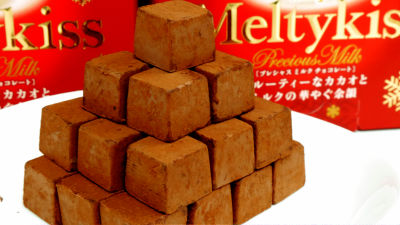 Unlike the "Melty Kiss" series so far, I adopted "a recipe that mixes the whole dough after tailoring the milk dough and cacao mass fabric" so that you can enjoy the milk flavor and the characteristics of cacao more But"Mercy Kiss Precious Milk Chocolate"is. In winter only, it is said that it has become a rich flavor that extruded the milk flavor to the front, so I actually bought it and tried it.

Freshly appearing in winter limited chocolate! "Melty Kiss Precious Milk Chocolate" New Release
http://www.meiji.co.jp/corporate/pressrelease/2016/detail/20160107_01.html

This is the package of Melty Kiss Precious Milk Chocolate.



"To the adults who like the milk ... ..." that fruity aroma and sourness of cacao complement the taste of milk is said to be chocolate.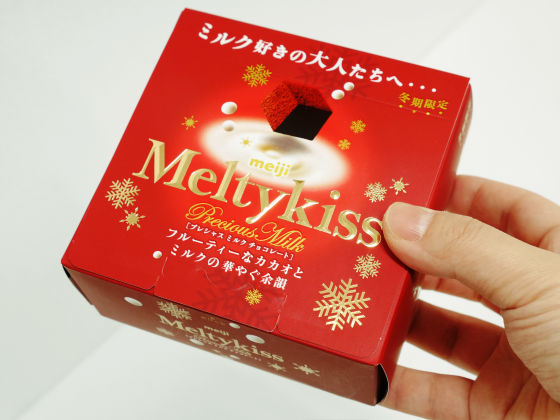 Looking at the back side, raw ingredients include sugar, vegetable fat, whole powdered milk, cacao masses, cocoa butter and so on.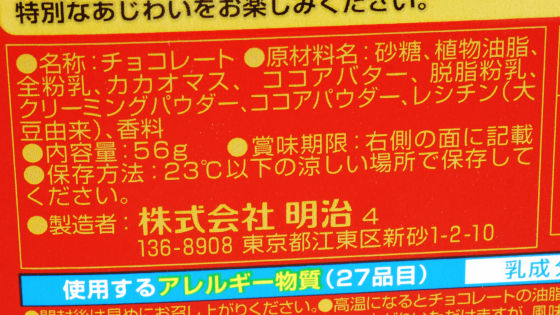 The calorie is 352 kcal per box.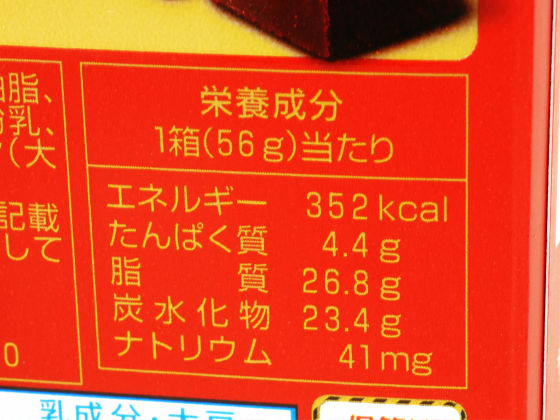 Try opening the box with the pakari. ...



Inside there were 14 chocolates in all.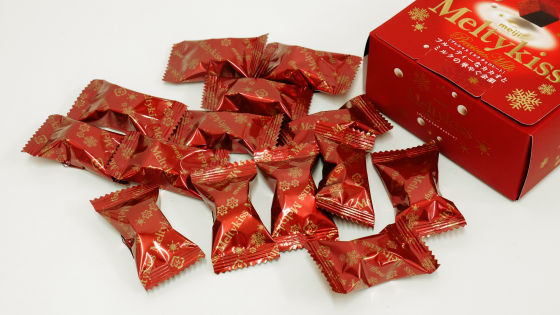 When you open the bag, it looks like ordinary chocolate.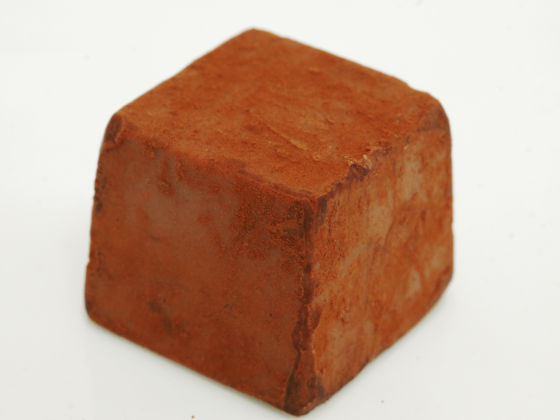 Since I do not know the difference with normal Melty Kiss in this way, I also purchased a regular "Premium Chocolat" and tried to eat it.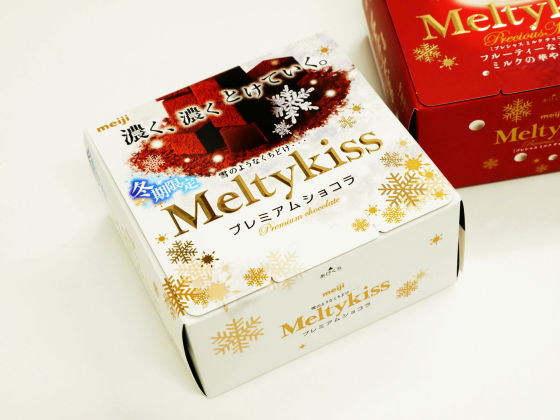 Precious milk chocolate on the left and regular Melty kiss on the right. Precious milk chocolate is slightly lighter in color.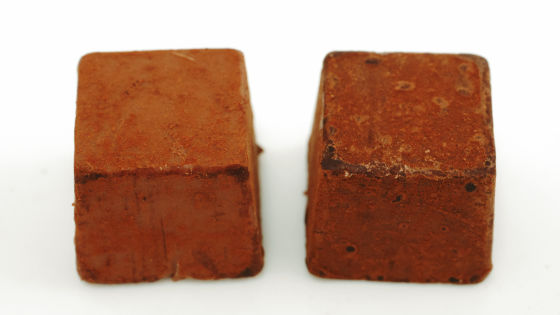 The section looks something like this.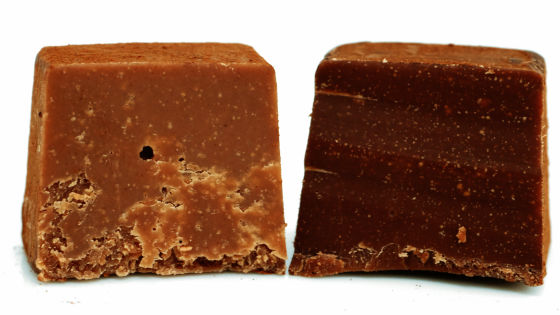 First of all after eating premium chocolate ......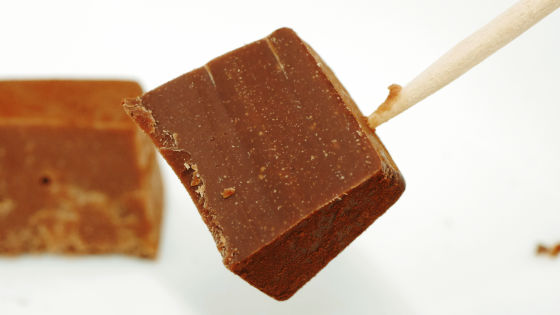 I will eat prechas milk chocolate. Regular Melty Kiss wrapped up the sweetness of chocolate with the bitterness of cocoa powder but the precious milk chocolate did not feel the bitterness of cocoa powder at all and the sweetness like mildness and milk candy is in front It was pushed out to. In addition, although the premium milk chocolate felt a gorgeous scent like a fruit like a fruit, when confirmed the raw material name, in particular because no liquor etc is used, this is the smell of "fruity cacao" Maybe it is. It is blissful that the melt in the mouth is better than the regular Melty Kiss, and the cool chocolate melts slowly on the tongue.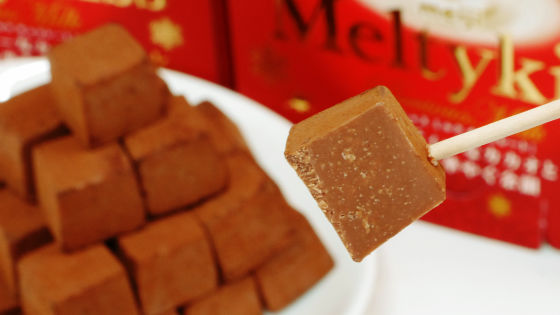 The price is 248 yen, excluding tax, for sale for a limited time. The reaction was divided in half by a person, such as "who is like a little aftertaste ...??" From people who did not feel much different, "people certainly pushing milk!" While eating while eating while feeling mellow So, it's good to buy earlier and check it.