New function "DM button" implemented to share tweets on DM with Twitter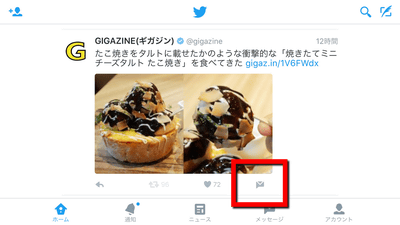 Because there are a lot of people using a direct message when showing tweets on Twitter, Twitter responds to the user's request by just tapping the tweet next to the "Like" icon of each tweet, a direct message of tweets You can share with "DM button"Has been implemented.

Easier sharing tweets in private places | Twitter Blogs
https://blog.twitter.com/ja/2016/0406dm

The direct message button is sequentially displayed on iOS and Android applications from April 5, 2016. When I try to open the iOS application, the RT number of the tweet and it is good! You can see that a message button has been added to the list of numbers. If you press this button from the tweet you want to share with a direct message ......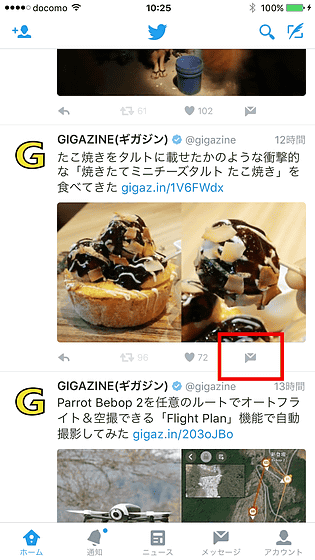 The message screen opened with the tweet displayed. You can choose who you want to send and share them with messages etc as it is.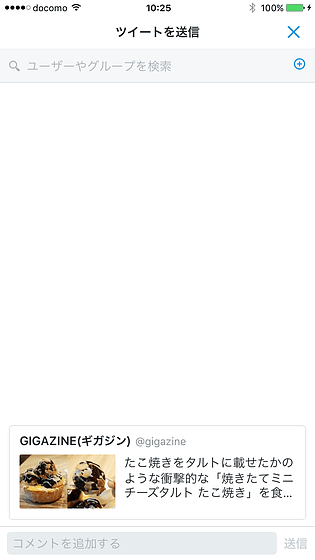 Android application was also displayed without problems. However, there seem to be many people who are not displayed.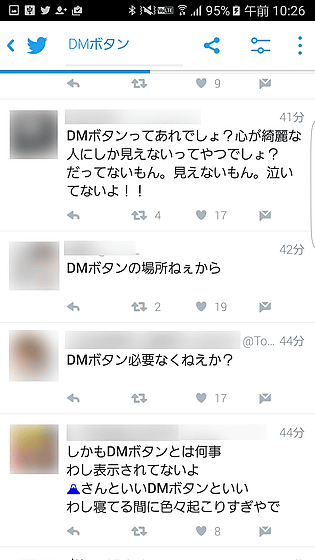 People who say "DM button is not displayed!" Can see how the DM button works in the following movies.

As the usage rate in direct messages increases, more people are sharing tweets with direct messages. So I made it easier to share this.https://t.co/hoAMCrbVVlPic.twitter.com/IksoFW 8 wEs

- TwitterJP (@ TwitterJP)5th April 2016