James Cameron reveals that he is planning four sequels of SF movie "Avatar"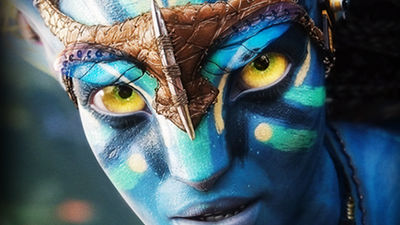 Published in 2009, James Cameron's director James Cameron's record, which recorded the first prize in world box office revenue of 2,788 million dollars (at that time rate of about 251.8 billion yen)Avatar"is. It was revealed that there are four sequels of the same work which gained high evaluation around the world under the catch phrase "I am not watching, being there."

James Cameron confirms he is making four Avatar sequels | The Verge
http://www.theverge.com/2016/4/14/11427240/avatar-four-more-sequels-james-cameron-cinemacon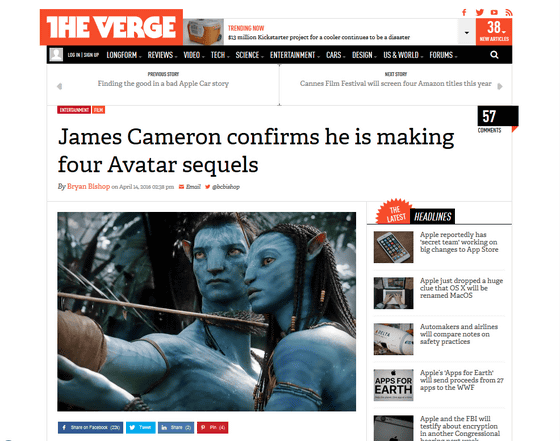 James Cameron tells CinemaCon crowd: four Avatar sequels planned, not three | Film | The Guardian
http://www.theguardian.com/film/2016/apr/14/james-cameron-four-avatar-sequels-planned-cinema-con-san-diego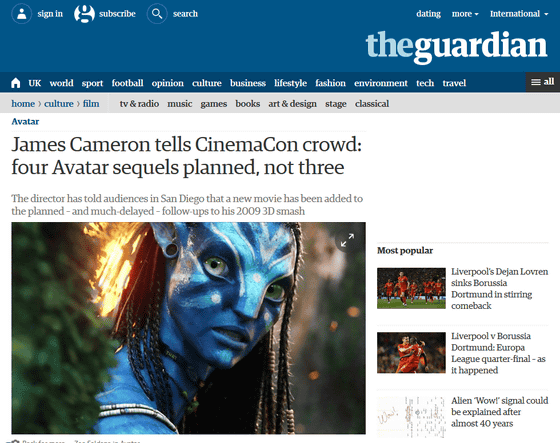 James Cameron Now Plans Four 'Avatar' Sequels - Speakeasy - WSJ
http://blogs.wsj.com/speakeasy/2016/04/14/james-cameron-now-plans-four-avatar-sequels/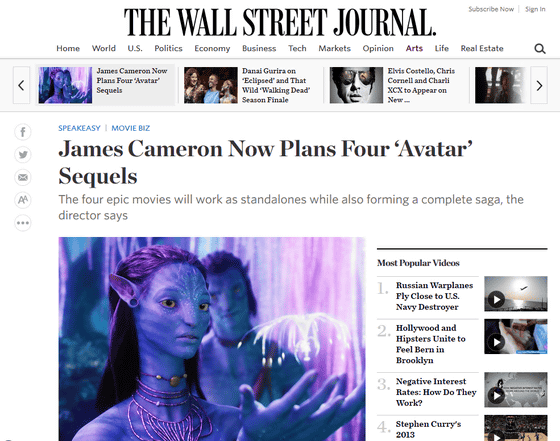 CinemaCon: James Cameron announces four 'Avatar' sequels - CNN.com
http://edition.cnn.com/2016/04/14/entertainment/four-avatar-sequels-thr-feat/index.html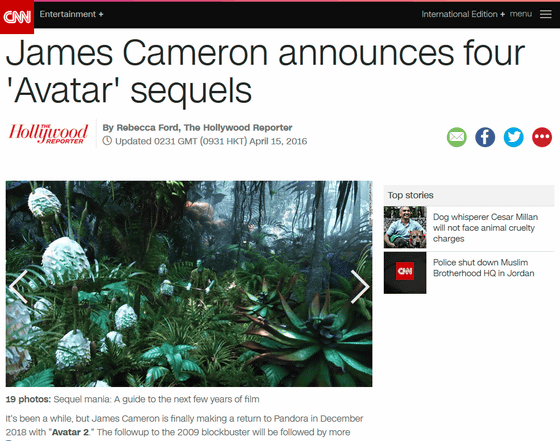 In 2010Production of the sequel "Avatar 2" "Avatar 3" decided as the next work by Director James CameronAlthough it was doing, the plan has not been realized easily. However, the director of James Cameron himself was held on April 14, 2016CinemaConI mentioned this in the matter. Director James Cameron said, "We have decided to really make a large-scale movie production," revealing that at least four sequels of Avatar are planned. Of course the sequel will also be a 3D movie.

Avatar's official Twitter account also tweeted "Four news on avatars people have been waiting for has come!"

The news you have been waiting for, there will be four new# AvatarFilms!https://t.co/D8WFad45VA

- Avatar (@ official avatar)April 14, 2016

Director James Cameron has many jobs related to Avatar and has decided to create Avatar's theme park in Disney Land, and has signed a 10-year license agreement with Dark Horse Comics, and also a comic version It also announces publishing avatar of. However, the sequel movie seems to be larger than any of them. In addition, although the sequel of the four works can be seen collectively as one big hierogy, it is said that it will be wonderful even by looking alone.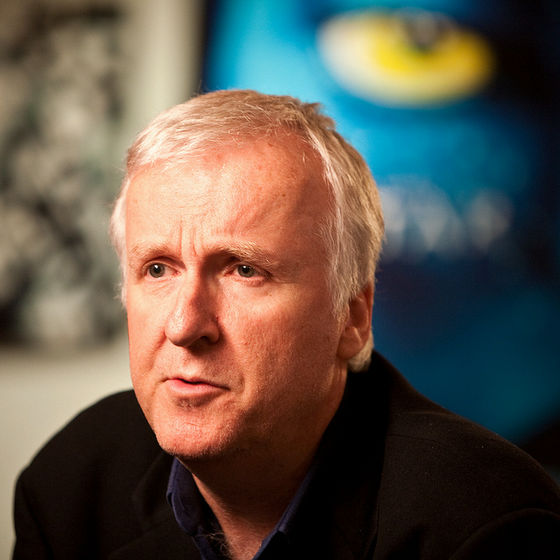 ByBroddi Sigurðarson

Director James Cameron in CinemaCon said, "I have been working with the four best movie screenwriter teams for the last couple of years, which involves characters, creatures, buildings and the world view "To design a better avatar world." "To date, all of the sequel art sets are products of pure imagination, far more than the first avatar is made at the moment," , I am talking about the sequel of avatar. Regarding the releasing period of an interested sequel, one work will be released in the holiday season of 2018, one work will be made available in 2020, 2022, 2023.

Speaking of James Cameron's director "Terminator"and"Terminator 2"Although famous as the director of the Terminator series, the franchise right of the Terminator series will come back to James Cameron in 2019," Gail Ann Hur of the same director and film producer reorganizes the series To do "News reportThere is also.
in Movie, Posted by logu_ii