A Chrome extension "Save to Google" that allows you to manage bookmarks in an easy-to-understand manner with images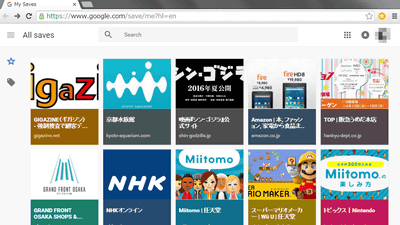 Extension for Google Chrome that allows bookmarks to be registered with images and multiple tags attached to make it easy to see and understandSave to Google"We are releasing it.

Save to Google - Chrome Web Store
https://chrome.google.com/webstore/detail/meoeeoaohbmgbocpdpnjklmfmjjagkkf

To use Save to Google, open the above page in Google Chrome and click "Add to CHROME".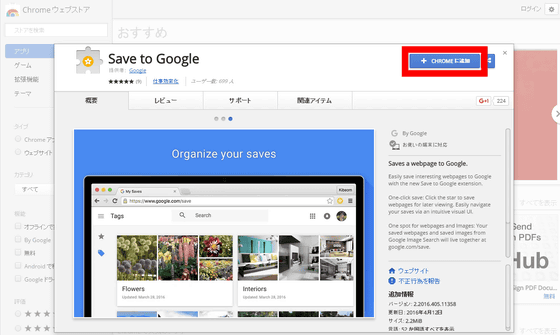 Click "Add Extension".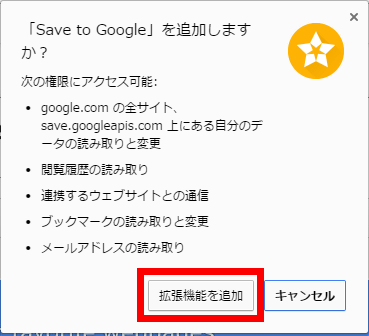 If "Save to Google has been added to Chrome" is displayed, it is ready.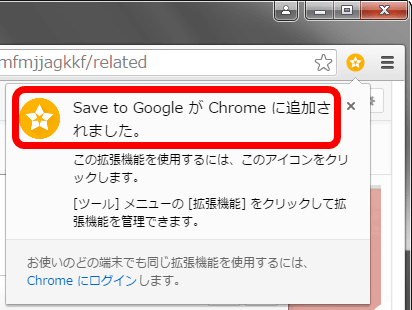 To save the webpage to Save to Google, open the page you want to bookmark and click the orange Save to Google icon in the top right of the menu bar.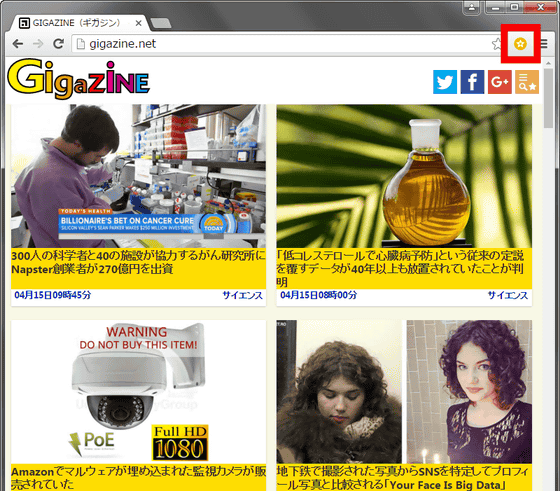 First time you need to sign in to Chrome with a Google Account, so enter your ID and password and log in.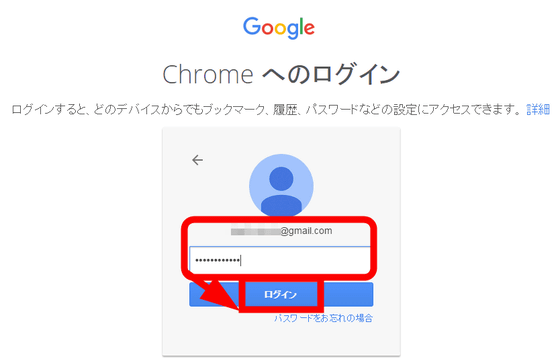 Return to the page you want to bookmark and click the Save to Google icon, the page was saved with a picture with a single click.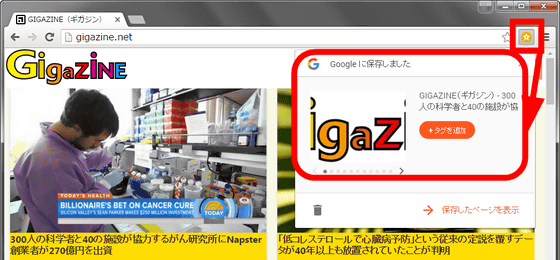 It is possible to tag tagged as follows to registered bookmark.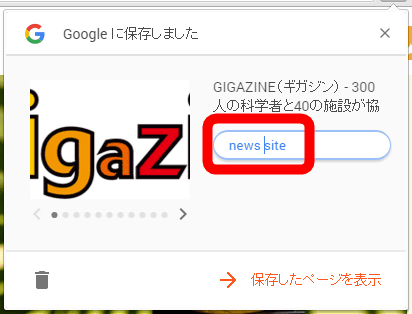 Multiple tags can be registered for one bookmark.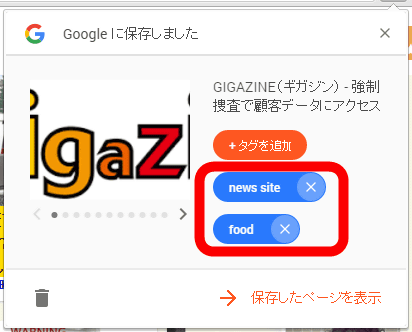 To see the saved page, right click on the Save to Google icon and click "Show saved page".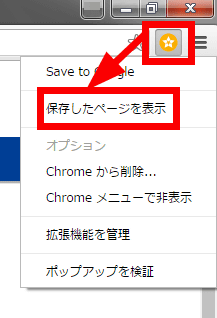 Then, saved pages are listed and displayed in a list.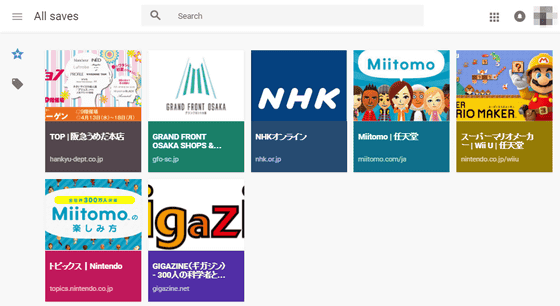 Clicking the image allows you to check the page title, URL, page description, and registered tags.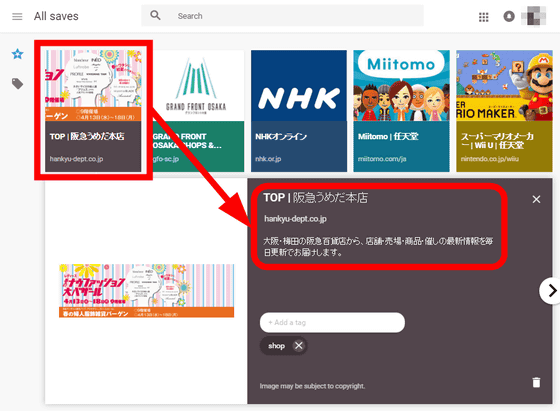 Also, by clicking on the tag icon from the menu on the left side, you can see the bookmarks by tag at once.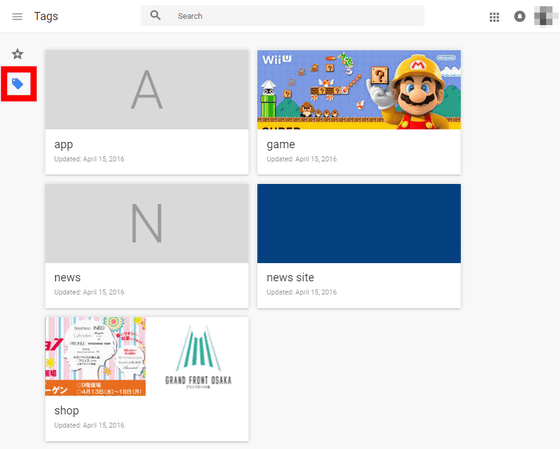 For example, if you bookmark an individual page in a website ... ...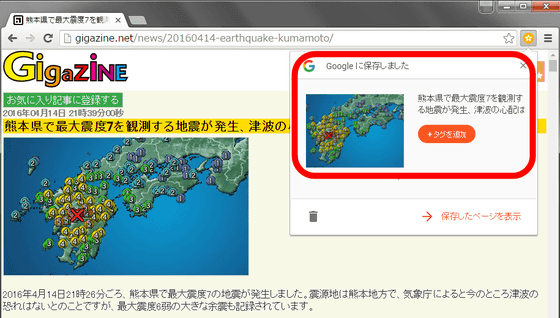 It is also possible to put together the page you want to read and use it at a stretch to read it later.